DriveTime Used Cars
Used car dealer DriveTime Used Cars, 10477 Central Ave, Montclair, CA 91763, United States:
220 reviews
of users and employees, detailed information about the address, opening hours, location on the map, attendance, photos, menus, phone number and a huge amount of other detailed and useful information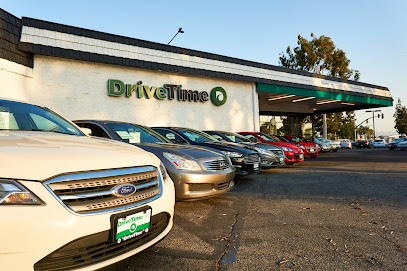 Address:
10477 Central Ave, Montclair, CA 91763, United States
GPS coordinates
Latitude:
34.0635700
Longitude:
-117.6891250
reviews Amanda Solo
I took my daughter to buy her first car. Marco was very upfront with us on explaining the numbers. He was very professional and informative. No haggle, no pressure just a stand up guy. My daughter was able to get into a new car with a low monthly and a good interest rate. We appreciate you Marco. Thank you
10 months ago Kaitlin Hill
After getting kicked around and not treated well at other dealerships, this place was a breath of fresh air! They put a competitive reasonable price on the car to begin with. No arguing was needed. They didn't try to push us into upgrades. …
9 months ago Harsha A
Fahad made everything so easy for me, everything was ready to go. Very informative, considerate, and professional. You could tell he was seasoned in his field. Outstanding service THANK YOU
9 months ago Gloria Dauterman
This was my first time buying a car from a car lot. I had purchased cars from private parties, Drive Time certainly gives you the " red carpet" treatment.. I had a great experience with our sales man, Brad. He offered three different …
11 months ago Ray Dio
Marco was a great help; he was very welcoming and informative. He made sure we understood everything and answered all of our questions. He was patient with my family and I and made sure our experience was memorable! Definitely would give him 10 stars on professionalism customer service !!!
1 month ago Fauzia Irshad
Bought a car here, went expecting the usual run-a-round high pressure sale tactics but, was greeted nicely and with respect by Josh he let me take my time and just look at cars (even some I had no intention on buying). When I decided to …
6 months ago Elijah White
Brad was an excellent sales person. He was very informative and told me different options to be able to afford my purchase. He worked the payments so they are affordable. Came all the way from LaMesa and drove off the lot with a car. Thank you Brad for everything.
9 months ago Chris Black
I've purchased 2 vehicles from Drive Time. Each vehicle from different locations and both locations had excellent service. It's was super easy to pick out my vehicle without the feeling of being pressured nor harassed. Brandon Murphy at the …
11 months ago Marwan Waber
Brandon was beyond a good salesman we came in late I needed a car that day or would be looking for a new job. He went above and beyond wasn't the stuffy salesman who just cares about making the sale he made us feel comfortable and not …
1 week ago Jrob
Great experience with Brandon at Drive time . Long story short drove from Victorville and Brandon was able to squeeze us in last minute to right fit a good car within our budget last night 03/18. Very quick process, Brandon explained …
10 months ago Melissa Torres
Bradley was so awesome with customer service. He is so informative and patient with answering questions. I will definitely be referring friends and family to Bradley. Bradley if you are reading this Thank you so much for everything:).
10 months ago Bronwen Williams
Bradley was really sweet, he heard about my situation and best accommodated to my situation. I would recommend my friends and family to him! ????
9 months ago theshinndog
Brad was super helpful. The process was quick and easy. Would recommend to anyone.
9 months ago Lindsay Joslin
Fahad was beyond amazing! Fast and completely transparent. I'm a first time buyer and I'm beyond happy with my experience he definitely made me feel at home. Thank you fahad
9 months ago fotis papanicolaou
I would highly recommend coming here ! Marcos was a great help to us and helped us get our car!
9 months ago Jen Cortes
Alright, so I went Yesterday wanting to finance a 2015 Used Jeep 4x4 that was listed for $16, 895- the manager there "Mark" stated with my bi weekly income I would need to pay $3,000- down payment. I went wanting to pay $500- a month split …
9 months ago Darryl Garrett
I walked in and was immediately greeted. Looking for the right car was also helped by Marco Ramirez who provided not only all the time, but answered all the questions that were asked of him and am very thankful for that. Thank you again, Marco and DriveTime!
10 months ago roy richardson
The Good: Marco was patient and understanding of my situation. I appreciate the opportunity to have worked with him for my sale! The Bad: I bought my car on 2/26 from them. On 3/12… two weeks later my transmission went out completely. I was …
11 months ago Yung Clay
Such a great experience. I had the pleasure of having Bradley help us . He was patient and made sure I was happy with my car .I drove away so happy. HIGHLY RECOMMENDED this place !
11 months ago K C
Marco ramirez was amazing he made my experience with getting my vehicle pleasant. I was very indecisive with which car I wanted and Marco made it very easy and comfortable. I like the fix he didn't just agree with any thing for me but gave me some feed back on his own personal experiences. Way to go Marco.
11 months ago yeekong ng
Brad was very helpful and informative. Only issue I had was my wait time. I had an appointment and had to wait an extra hour and a half but beside that I am very happy.
10 months ago Shihabur Rahman
Fahad was amazing!!! He was able to work out financing that works perfectly for my family and I. Great professionalism and customer service! Made everything so comfortable and never made us feel pressured or pushed to do anything. 10/10!
10 months ago G Crone
Fahad was amazing! Thank you for taking the time to help me find the newest addition to our family. We appreciate you :)
10 months ago Thom Wheeler
Bradley was amazing. Super helpful and got me all the information I needed and wanted. Being a female I nerve wrecking looking for a car but I felt comfortable in their environment.
10 months ago Cortney Wilbanks
First time buyer and I can honestly say that everything I needed help with and questions Marco did and excellent job in providing me with. I'm happy ???? Thank you so much I appreciated your service Marco
11 months ago brian stitt
Bradley was freaking amazing he has no idea how much this means to me. If you are looking for somebody who will be honest and straight forward don't look no more this is the guy
10 months ago Robert Winslow
Mr.Fahad Omer was very courteous and was a awesome help. I have never had customer service like this in any car dealership... he was amazing and I will recommend him and drivetime to all my family and friends and even strangers...the …
9 months ago Tonyell Gentry
Bradley was very helpful and made my first vehicle purchase very easygoing. He was straight forward and very kind.
10 months ago Robert Blade
Bradley was so amazing. Total professional. He.worked with my budget. I'm so happy with my purchase
10 months ago Doron S
Marco helped us alot all throughout the buying process and patiently answered all our questions. He's a very good salesman. Great service.
11 months ago Ziyad Tariq
We had a truly painless experience. Brandon was warm and friendly and showed us every car we wanted to see as many times as we wanted to see it until we made the right decision for us.
10 months ago Nicole Wojcik
Bradley was great he was very helpful and he made me feel very welcomed here at drive time Thank you so much Love my car
10 months ago Stephanie Reyes
Fahad Omer is the guy to go to. Very professional and provides excellent customer service. Highly recommend
9 months ago Grace Wrzesinski
Marco was very helpful with every detail buying our new Jeep. He helped lower my interest rate and was very informative. I recommend buying a vehicle here, this is now my second car that I've purchased here.
10 months ago Charles Jouin
Fahad was amazing to me and my daughter! He helped us get into a car the same day and worked with my down payment. Thank you very much ????????
11 months ago James Strait
Great, and quick service. Thanks to Marco Ramirez I drove off in a car I wanted.
9 months ago sonia deep
Overall my experience was okay it's just that when I got there I was ready to buy and they only had a limited number of salespeople but the gentleman that helped me was very helpful we made the deal great job thanks drive time
10 months ago Newbe eee
Best place to get a car. Octavio was the best. Def. Recommend looking for him. He made it fun and easy. Great guy
1 week ago pierre delorme
Anthonius is a very good sales car man i would definitely come back again and recommend him to any friends or family members
10 months ago Jane Stevenson
Marco Ramirez sold me my veloster. He was great. He made the process easy and fast. He was awesome. I really appreciate him.
11 months ago Hanna Jane
Marco was great! He got us in and out in less than an hour and gave us detailed info on our purchase.
10 months ago Tracey Pankau
Fahad Omer made our experience here very fast easy and pleasant .
9 months ago Waseem Ali
Bought my first car from here. Very low down payment required and extremely fair monthly payments. Have had the car a month and runs great. Anthonius was extremely helpful finding me my right car and working with me to get low payments that work with my pay periods from my job.
11 months ago Stacey Wescott
Nice place great customer service Marco helped me out and I ended going home with a nice new car
10 months ago Bradley Kenealy
Buying a car is usually a hassle but our sales rep Fahad Omer was the absolute best! Answered any questions we had, made us feel sure about our purchase, gave us a great deal and we were outta there in no time. Will definitely be coming back for our next vehicle purchase!
10 months ago Brandon
Mark James is the best made it really easy for me I would recommend anyone looking for a car to come to drive time
10 months ago Stav McGuinness
Brad sold me my car, he was very helpful and even took the time to show me how to connect my Bluetooth. I appreciate it.
10 months ago Selena Deloera
Bradley Kiyomura gave us excellent customer service! He was kind and very professional . I would highly recommend on him. Thank you Bradley for helping us.
11 months ago Jona Rsps
Drive time is awesome fast and friendly I worked with brad definitely would recommend brad he friendly and has a great sense of humor love his customer service I had a great experience and love my new car
11 months ago Thomas Mallery
They made buy a car a piece of cake. Fahad was awesome. Very helpful getting me into a great SUV.
10 months ago
Popular places from the category Used car dealer