Westcoast Auto Sales
Used car dealer Westcoast Auto Sales, 5180 Holt Blvd, Montclair, CA 91763, United States:
220 reviews
of users and employees, detailed information about the address, opening hours, location on the map, attendance, photos, menus, phone number and a huge amount of other detailed and useful information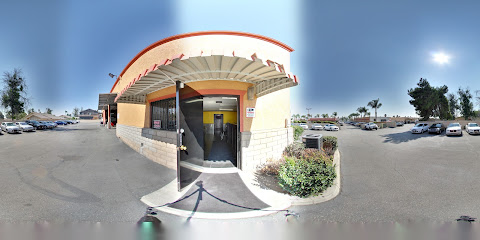 Address:
5180 Holt Blvd, Montclair, CA 91763, United States
GPS coordinates
Latitude:
34.0636689
Longitude:
-117.6920032
reviews Josh K
Honestly, had a GREAT time at West coast. I went to 4 different dealers helping my sister buy a car. All were just going crazy asking for high deposits, excessive credit scores, and gave low amounts for the trade in. Once i got to West …
9 months ago Denise Bolam
Go there to check out and end making the deal of your life. From auto sales to finance, they treat you like family. Definitely a see before making any car purchase ????
9 months ago Cultural Buds
It was my first time buying a car and Joseph helped me out and did a phenomenal job! It was a very smooth process and had a very positive and professional environment. Super excited about my purchase of a 2020 Toyota Corolla Hybrid!
9 months ago Erik Prime
Great service. Helpful and friendly staff. They went above and beyond to get my son in the car he wanted. Thank you so much for all your help Very much appreciated
9 months ago Fiq Feli
Bate and switch going on here. Con artist , buyer beware they don't honer their very own sticker price. They will jack the price up on you after they hook you in with a lower sticker price. And I'm NOT talking about taxes and fees. I don't …
9 months ago Andrew torres
My experience with my salesperson, Bill, was five stars. He did his best to make sure I was taken care of during the purchase of a beautiful Tesla. I don't think I would have bought the car if it weren't for Bill and his sincerity. I was …
10 months ago ishmael anibabab
I made an appointment and asked about the price about a particular car. After I drove there and I was helped by a sales person with no personality and a little rude named Jonathan about the vehicle. I was informed about the 5k hidden fees …
9 months ago Serkan Polatol
I purchased a 2019 Dodge Charger from Westcoast Auto Sales and I am very pleased with my purchase. From beginning to end (from the auto salesman to the finance officer) their staff was very professional. As a Veteran, they treated me with …
2 weeks ago Nick Pellegrini
I came across this dealership while looking for a car on Cargurus. I found a 2018 BMW 330i on the dealerships website. Me and my boyfriend went in and test drove the car. I instantly fell in love. Joseph was super helpful! I went in to see …
10 months ago Candice F
Bait and Switch. They got me in with a decent, though not bargain, price on a Kia Soul ($13,200). When I sat down to start paperwork, I learned they charge $5400 for 'paint protection and alarm', though that was discounted this month to only $4400!!! I couldn't help but laugh.
9 months ago Gokhan Aslibay
Bought a dodge from Westcoast auto sales. Patrick was great. He was friendly and informative throughout the whole process. Would recommend Patrick and WestCoast auto sales.
10 months ago Dolly Yadav
This is not negative or positive, I just think you should know it: they charge a $4500 accessory fee on top of the list price. It is what it is, I wish I had known before I canceled appointments and drove across town. Best of luck out there!
11 months ago senthil vasan
I had Albert as a salesperson. He was very knowledgeable, caring and never pushy. He was very professional and straightforward when it came to the numbers. Their finance manager was also very helpful and knew what he was doing. Overall, I had a great experience. I would recommend this dealership to everyone
2 months ago Andi Conti
My sales guy was Bill and I can tell you you can't go wrong he got me the best deal on my purchase and I would highly recommend people to shop here at this location..
10 months ago Daniel Shanahan
I literally found my dream car here! 2020 SS Camaro with everything I wanted & more. Patrick was the best. Best advice , patient and was willing to help in every way.
11 months ago Rolf Turk
I bought 3 cars from them, they were very honest and sincere, showed me kbb Auction value, gave me low rates, lowest payment after shopping 8 other dealers but i keep going there. Luis and Patrick were very transparent. I highy recommend this place. Their cars are very clean and well i am very satisfied.
11 months ago lorna Tebault
"Accessory package" -- I found the car I wanted: a Chevrolet Bolt EV for $13,951. I live over a thousand miles away, so I planned to purchase this vehicle remotely. The salesman, who will remain unnamed because it's not his fault that this …
11 months ago karthik m
I rarely give reviews because I do not like to affect people's business. I cannot stand liars!. I called before driving 1 hour away to this place. I went ready and prepared since they gave me a solid price I even asked if there was any …
10 months ago Stephanie Pendergrass
Patrick was great throughout the whole sales process. He was completely transparent through the sales process. Even with their dealer installed accessories the price was still great. Thank you Patrick and Westcoast auto.
3 weeks ago Linda Kepke
They pride themselves on listing their cars below market price in order to get you into the dealership. Once you get their they quickly add up to at least $3000 for paint protection (even though the car had paint missing on the trunk) and a …
11 months ago Sobin Benny
Sheldon was very friendly and professional. He assisted me in all ways possible. Even though I didn't purchase the car I felt like my business was appreciated.
1 week ago Pienoel Francois
This is absolutely the best place for a great deal and great customer service!! DC and the awesome staff has helped me out so much I couldn't believe it!! From the time I went there to check out vehicle, gave me plenty of time to test …
5 months ago Tim Mcavoy
They are rude and not concerned with winning your business. I was told there are lots of buys tgat will gladly pay $4500 in add ons for the bait and switch deal. Gteat price until you get $4500 extra. Lame shady sales tactic
10 months ago Ashley Perry
Patrick was great! He was honest and straight to the point. I definately would recommend Westcoast auto sales. Pleasant and friendly experience
3 weeks ago James Haywood
ALL CARS ARE $4500 OVER INITIAL PROMISE PRICE! The salesperson ROMI became extremely irritable when we insisted to test drive on the freeway, and said that we need to go back to the dealership after barely five minutes of driving. The …
10 months ago Guillermo Marinero
Good dealer, nice sales people, no flexibility in advertised price.
10 months ago Cynthia Mello
Great place to purchase your dream vehicle, the staf is awesome and very attentive, I was showed a big variety of vehicles in my price range, the office was clean and comfortable, as mentioned staff 10 stars, I love my VW CC I get so many …
1 month ago mohammed Yimer
The best place to purchase your perfect car they offer the best deals and the best service...Thanks alot to Elias i really recommend him one of the best????..really happy with my purchase????
3 weeks ago Timothy Carr
Just purchased my 2020 Honda Accord with Elie, he made it real simple and a great experience on buying a car, I will definitely go there for my next purchase and referring people to him, great team at West Coast Auto Sales, if you go ask for Elie he will take care of you.
3 weeks ago Ivin Vaz
Went and bought a Mini Cooper this afternoon and was impressed with the painless experience. Our salesman was Eddie & Patrick and both were super nice, no bs and got the deal done quickly. Chris in finance was also super nice and helpful. …
5 months ago Samantha Carter
I just wanna say that I recommend this dealer ship there awesome and have great selection ! Thank you Luis for your service ! You where wonderful. Love my new ride thanks again Luis :) -Edith
3 months ago Joscelina Lucelia
Beyond your normal "shady" used car lot. Wasted 4 hours of my day driving to the dealership after confirming the sale price with Patrick Lowe (sales person). Right before running my credit, I thankfully asked a question about what the …
2 weeks ago breanna guidotti
Great service great people from salesman to management thank you Sheldon for eveything you did to make this deal happen. Drove 4hrs from Fresno to Montclair westcoast auto to purchase a 2018 Toyota Tacoma,. Thanks for working with me on this deal now im driving back home with my new truck thanks for make in it posible..
10 months ago Randy Jackson
Stay away! Rude and unprofessional salesman. Fail to provide clarification on their pricing. Typical dealership that advertises their vehicles cheaper over the internet and once you show up there, the price has massive fees that will make …
1 month ago Mari Morales
Very good. Bill is a very nice salesman
10 months ago Kristy Walters
Westcoast Auto Sales is a great place to buy your next vehicle they have a great selection of vehicles to choose from. Staff is friendly & professional. Most dealers say they want to help you buy/lease the car your looking for but ask for a …
3 months ago Jessica Santana
I was planning on checking this place out but I'm glad I looked over their reviews and noticed all the negative feedback people gave this place. I mean if someone takes their time to post a bad review something MUST be wrong here. More than …
1 month ago Isaias Delgado
The best dealer to get your dream car. Eli was a good salesman, helped me get my dream car. If you're looking for a car go to west coast auto and look for Eli the best salesman.
6 months ago Joshua Mitchener
Let me start off by saying that sales man Eli was exceptional he helped from start to finishing to help me get the dream car. I am a first time buyer and it had been difficult for me to get approved for a car and this man here made it …
5 months ago Julie Phillips
Had a nice experience here, Eli seemed to know exactly what he was doing and how to help us out. He was very friendly! The team made our car buying experience easy and efficient.
5 months ago Starla Goss
I cannot give enough praise to the positive experience that I had while purchasing my vehicle from this dealership. My sales representative, Rami, was not pushy by any means and unlike all the sales jokes, he was genuine and took a real …
7 months ago Mark Thomas
We bought our used Benz from here 9 years ago and it's only beginning to break apart after being ridden hard. Honestly ours was a 4 star experience even though from reading the reviews - a Corona past time - it seems to not be the case with …
2 months ago Cristina Gonzalez
Ely was the absolute best! He was so friendly and down to earth. He didn't make it feel like a sales transaction. If you go to Westcoast Auto ask for Ely. He will not only take amazing care of you but he'll make it a great experience.
7 months ago Eliot Malone
Everything seemed to go well on our visit here, the guy told us he was gonna call us back with the information we were requesting, he never did. Kinda disappointing actually.
10 months ago Starla Goss
Awesome experience, they will really go out of their way to get you the best deal in your budget. DC and Jonathan were amazing and made the experience the best possible!
7 months ago Mark Stephens
Thank you Jonathan for an awesome truck and a great experience. Westcoast knows what they are doing and because of them I got my f-150
1 month ago Ronesto Pineda
Avoid this place at all cost, I went there to purchase an suv with check ready to buy and they wanted to play the financial game. All I wanted was the out the door price and couldn't answer that. Kept asking if I wanted to run credit.. why …
3 months ago Cindy Campbell
don't even try to go finance a car at this car dealership, they state that they got the best deal when in reality, they don't even try to bring your apr % down. To make a long story short, there the type of dealer to look out for themselves …
3 months ago Tammy Brewer
Aug 28 2020 DO NOT WASTE YOUR TIME FAULT ADVERTISING ZERO STAR Reporting to California better business bureau. Dealership listed car with a low ball attract customer into dealership also had a suprise fee of almost $4000 undisclosed …
6 months ago Manuel Gonzales
Thank you Jonathan you made this such an easy process. I'll be back to upgrade on a year lol
1 month ago
Popular places from the category Used car dealer