Sac Notary Services
Notary public Sac Notary Services, 5276 Fruitridge Rd, Sacramento, CA 95820, United States:
172 reviews
of users and employees, detailed information about the address, opening hours, location on the map, attendance, photos, menus, phone number and a huge amount of other detailed and useful information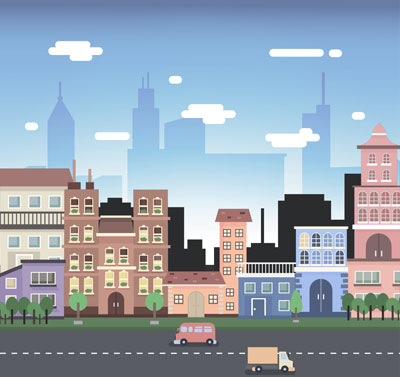 Address:
5276 Fruitridge Rd, Sacramento, CA 95820, United States
GPS coordinates
Latitude:
38.5247006
Longitude:
-121.4447505
reviews Nicholas morey
Terrific experience. Went in for service but enjoyed it more than expected, a couple laughs and left with a smile. The staff is awesome, great attitude, very nice environment. Glad people and places like this exist.
1 month ago Rita Cornes
Quick service and very professional. He didn't rush and made sure everything was done and filled out correctly. I've used a lot of notary services but he made me feel comfortable and was very communicative. I would highly recommend!
1 month ago shadow breloom
I had an out of State closing and Naveen was very knowledgeable and goes above and beyond. He takes his time and is very thorough and more importantly, he knows what he's doing and that made me feel at ease about the whole process. He will be my go to person from here on out if I'm in need of these services. While I was there, I learned that he also does taxes. FYI, his price can't be beat, very affordable.
22 hours ago William Eddy
Naveen was very welcoming and helpful; he took care of notarizing my paperwork. He was very professional through and through. Highly recommend this place; you can't beat their service and prices!
2 months ago Julia Dagaza
Great service. Most affordable in the area. Rough area but pleasant in the actual business. They offer other services. They have a nice waiting area with toys for children. Will visit again.
4 months ago Norman Manos
Naveen was prompt and professional. He travelled to a location to Notarize a document for me since I live out of town. It was a difficult situation but he pulled it off without any problems. I will definitely use him again and recommend you use Sac Notary Services too.
2 months ago Nathan Price
Nadeem, he is super kind and helpful. I called him today with some questions about power of attorney, and he explain to me in details and guide me how to solve the problems.He did not charge me anything and wow, what a nice guy. Thank you Nadeem.
4 months ago Leticia Oseguera
I would indicate this place. Everything was fast, the staff was responsive by phone and helped with questions I had. Thank you!!
1 month ago David Cullins
Sac Notary Services is THE place to go for any notary and related services you need. Nuveen was exceptional in his professional service and very friendly. He went beyond my expectations in assisting me with my needs. I did my research prior to looking for a notary and I was impressed by the level of customer service and professionalism demonstrated by Nuveen. I could not recommend anyone more highly!
4 months ago Ecko Kruthert
Highly recommend, thanks for the excellent service.
11 months ago Don Mair
Thank you Naveen for the quick, professional service. I would recommend this place for any notary services. Just a call, walk-in and the job was done. Amazing!!
8 months ago Duane Johnston
Very courteous and polite. Prompt professional service.
2 months ago Oscar Martinez
I'm a REALTOR in Redding, CA, and I needed a document signed in Sacramento in less than 60 minutes. I called and Naveen downloaded, printed the document, had it signed, notarized, and FedExed back to me in less than an hour...Sac Notary Services was awesome! PJ
4 months ago Jayden Snakenberg
Amazing customer service everything was amazing, Mr.Naveen helped me with everything so clearly, so friendly and I am so happy!! Highly recommended :)
7 months ago Bonita Miller
They are really helpful and know what they are doing and they don't try to charge customers for services which aren't needed. Definitely recommend going to them.
6 months ago Beth Portolese
The service was fast, the guy who helped me was very professional and respectful. I recommend this place for any notary service.
11 months ago Rebecca Lowery
In and out. Called ahead and owners stayed open for me. Good stuff
5 months ago Kristy Holt
Wasn't open on New Years Just had one appointment, but I called; and he opened For me got us in and out quick super nice and professional! Recommended to anyone needing a notary service!
10 months ago Michelle Mccrae
Tvey provides weekend services too
2 weeks ago Norman Wise
Naveen K is an excellent person, and his excellent staff !! Friendly and honest!
10 months ago Colin Carlson
This Notary office offers genuine, helpful customer service. I like the convenience with it's location and their availability.
11 months ago Nancy Aittama
Very personable, professional, accurate, and are willing to go the extra mile for you. Pleasant people.
17 hours ago Ann mc
I'm give sac notary services 5 star because there the best in Sacramento one stop shop they have everything under one roof best prices in town and very friendly
17 hours ago Alexsandr Konoshevich
Very fast and friendly
2 months ago Harjeet Grewal
very professional and long hours.
1 month ago Brittany DuShane
Such a down to earth guy! Naveen guided me through everything step by step and helped me understand further on many topics. Definitely the best notary place in Sacramento hands down!
10 months ago Niek Korteweg
I found Sac Notary Services on Google, "open" on a late Sunday afternoon. I called ahead to verify that it was indeed open. Convenient location in south Sacramento along a row of storefront with easy parking. I needed a verification of signature. Naveen commented that I had all the sections on my form filled and completed, thus making a quick process. Of course, he charged the Secretary of the State's published rate. Because he has a storefront, no "additional" charges, like a mobile notary would have charged. If I have a need for another notary service in the future, I will skip the "shipping business" stores, and return to Naveen at Sac Notary!
11 months ago Lord Kapacita
Naveen is extremely professional and patient. He waited past our meeting time as one of our executives was late to the signing. he thoroughly checked our paper work 4 times before departing to make sure that nothing was missed. Hands down, don't think twice, just book it!
11 months ago Valentin Georgiev
Had a great experience getting my power of attorney documents at Sac notary services.Naveen was very responsive and knowledgeable and was able to get me the notary done in no time.Would definitely recommend him to anyone who has notary needs.
11 hours ago Jim Ransom
Naveen is pretty cool and gets the job done. Thanks Naveen!
10 months ago Teresa Phillips
In June I had a parental consent to travel with a minor letter notarized, and it was really fast and easy. I was even provided a photocopy for free, so that was very much appreciated. The most recent occasion was in October, and I had some family law court document signature pages notarized, and it's super fast and accurate services that are provided. Thanks Mike for your professionalism and fast service. Naveen answered the phone and confirmed the online posted times, I really appreciated that too because sometimes the information online is not accurate. There are a lot of services offered. They have live scan, and tax preparation services, and xfinity bill assistance. They offer a whole bunch of other things as well for document services (live wills, and power of attorney).
1 month ago Chloe Darche
I am out of state and needed documents notarized in Sacramento. I reached out to Naveen at Sac Notary and it was the best decision I could have made. Naveen was thorough, courteous, kind and professional. He did an outstanding job and I appreciate him so much. Do not look anywhere else, Naveen at Sac Notary is the only notary you need. Thank you Naveen! John Loman
10 months ago Emily Grenier
Sac Notary Services who runs the store was very knowledgeable in the different places that need live scan. Not only that he is also aware of many different laws and policies. His knowledge and service was really helpful to me.the whole fingerprinting process was very fast, perhaps about 5-10min.
9 months ago Luis Linares
Naveen was very nice and took us right away to get some documents notarized on a Sunday. Quick and easy and not many places are open on a Sunday!
1 month ago T Bird
Very friendly and helpful.i recommend sac notary. I would definitely go back.
1 month ago Holly Taylor
Fast, friendly, inexpensive. What more could you ask for!!! I highly recommend.
3 months ago Calvin Norwood
Mewa is legit. Knows his stuff, provides great notary services. Thanks again.
1 month ago Tommy Harrison
Thanks Naveen! He has helped us at our office twice now. Same day, mobile notary. Even within the hour. Quick and painless, and extremely friendly. We will be continuing to call him!
8 months ago Russell E
Walked in around 11:30, around lunch time. There was no wait. Friendly gentlemen showed me where to sit down so the notary "Mike" could examine my documents. He went over everything very meticulously, and even when I messed up and signed in the wrong place, he graciously found the replacement form. Printed it out again so that I could fill in the information again. I will go back for future nortary services. Thanks.
17 hours ago David Fuller
Naveen is the owner of this place and I have to say he is one of the best in town for live/background check services. There was a little confusion with my employers paying for my background check but he was able to update and comfirm the charges to ensure it was processed correctly. Very quick and friendly staff. I will definitely come back again for future services.
1 month ago Andrea Street
They are helpful and friendly and it's a very cheap thanks
3 months ago Marilyn Lupo
Excellent service. He was very quick and easy to use.
11 months ago Ruby Wilson
This was my first time using this business for notary services and I'd recommend it to anyone. The owner was professional and kind. This was the only place I could find that was open on a holiday. I also found that the pricing was very fair. I had an excellent experience and will be returning for any future notary services.
8 months ago Kourosh Kianizade
Best place in town to get your papers notarized. Staff is very helpful. Best price in town. Was in and out in under 5 minutes.
1 month ago Eric Nelson
Very good service. Very informative. Will advise all to check out their services
1 month ago joseph segun
Quick, thorough and professional. Thank you Naveen.
10 months ago Ahmad Qatanani
Great guy will always come here if i need to get anything notarized. Plus the rest of the store has a lot of good stuff also. ????
8 months ago Adrianne Smith
Mr. Kumar was AMAZING! Very professional, kind, and understanding. Such a blessing, especially with a toddler in tow! Highly recommend and will be further recommending to my co-workers for their notary needs.
1 month ago Rob O
I love ❤️ this notary I was running late one evening and I needed something notarized and he took the time to wait and help me. He was very understanding and sympathetic to my need for his notary services. I highly recommend if you need notary services to come here .
6 months ago Dennis Fiore
Naveen was awesome! I'd never needed a notary before, but he made the process easy and was extremely helpful. Highly recommended.
11 months ago
Popular places from the category Notary public