24 Notary - San Jose & Milpitas Mobile Notary Service
Notary public 24 Notary - San Jose & Milpitas Mobile Notary Service, 2990 E Capitol Expy, San Jose, CA 95148, United States:
76 reviews
of users and employees, detailed information about the address, opening hours, location on the map, attendance, photos, menus, phone number and a huge amount of other detailed and useful information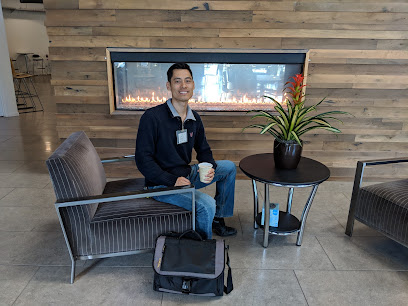 Address:
2990 E Capitol Expy, San Jose, CA 95148, United States
GPS coordinates
Latitude:
37.3311058
Longitude:
-121.8119658
reviews Linda S
Had to notarize a document last minute and the gentlemen I worked with was very easy to set up an appointment with the same day! Such a quick and easy process. They are also mobile so they come to you which I think of a definite plus during these times. So thank you again for your responsiveness and quickness! Will be recommending.
11 months ago Senqi Ma
Brian provides outstanding professional high touch services! I was filing documents for the state that I needed to have notarized on short notice. I was lucky to find 24 Notary at the top of the list and conveniently 24 notary offers mobile services but luckily, I didn't live to far from his office. I like that his site is mobile friendly, as I found it searching on my iPhone. I also like the fact that there is an online chat option, where I was able to send Brian a quick message inquiring his service. He was very quick to respond as well! He was able to fit me in on short notice and he was able to have my documents reviewed and signed off in time for me to make it to dinner. Definitely recommend reaching out to Brian for your notary needs! Thanks again Brian!
8 months ago Seth Perlman
The most convenient and professional treatment I've experienced for a notary service.
10 months ago Ronald Beauvoir
The services rendered by Brian of 24 Notary were performed in a prompt, expert, friendly, and professional manner. I placed a call into Brian, and within a few days, was able to have him meet me at a location of my choosing to have some legal documents notarized. From start to finish, the process was easy and convenient, which is why 24 Notary will be the only place I will recommend to my family, friends, and associates for all of our future notarizing needs.
11 months ago Basant Sandhu
I feel that I am very luck to find this company about two years ago when my partners and I need some notary services. David Nguyen and Brian Nguyen are the best notary professionals I met so far. They came to the appointments little earlier to get things ready. They are very polite, efficient, and accurate: they double check every signatures.Their price are also very reasonable. I will definitely use this company again! Thank you very much, David and Brian!
4 months ago Sidney H
Quick response came to my house immediately and was able to sign my document without any issues. For a small fee he was able to deliver the document without any issue. Friendly guy next time I have a deal that requires signatures I will definitely use him again
11 months ago Alexander Bozek
I found Brian's services through yelp. He was very responsive and answered my questions honestly and professionally. He is punctual and attentive. I needed his services for a POA because my father is 90 years old, suffers from dementia. While we are still able we managed to meet at my fathers skilled nursing facility. Although communication issues kept us from completing our tasks, Brian was always professional. He explained why and also provided us with alternative options. Thank you for all your help. I highly recommend 24hour Notary.
1 week ago Varvara Maeots
Good morning all, I would like to let you know that Brian was a blessing last night! I needed an Insurance/benefits document notiarizes and to be returned today 4/3/19. And it was done!!! I reached out to Brian at around 5p, explained my situation and he was at my front door at 735p with a warm smile to greet me and ready to take care of business! I am truly happy to say the I was completely satisfied with his prompt and professional service. And that I will be adding him to my contacts for future reference.
1 week ago Meredith Arnold
I wish I knew Brian earlier...He did a great job for my client..Very convenient, on time, respectful, professional and affordable...Despite the fact that my client didn't show up to the meeting, he went above and beyond and met with my client, notarized the document and scanned back the document for me. I will surly use his services fromnow onward because he is the best I have experienced.
11 months ago Adam Sorman
Brian was very accommodating to meet us at a last minute request and was excellent at communicating when and where to meet at. He's super friendly and worked very fast at getting our documents notarized. I highly recommend him!
2 months ago Jessica Ware
Thank you Ken for your fast service sending the fax since I couldn't get our the house. Ken was Fast response, flexibility and very communicative! Highly recommended
10 months ago rebecca rapien
Very professional service - Brian was able to accommodate my schedule and arrive at our meeting location in a timely manner. Would absolutely work with them again. Highly recommend.
6 hours ago Rotimi Oyewole
Brian has been very helpful and quick in helping me with notarizing my Document. He knows what needs to be done thoroughly. Great service. Will absolutely recommend him.
11 months ago Vicky Rolon
Great service. Quick response. Got the job done ASAP and fair priced! I recommend.
9 months ago Robert Irelson
Amazing service! Specially for emergencies! Brian came to my home late at night to provide me with a notarized letter. Everything was done quickly! Recommend, fast and great service.
10 months ago Shane Grissom
Brian was prompt and was very clear with the pricing for his services; he is a true professional. I needed a document signed, notarized and faxed. I did not own a fax machine and Brian was haply to e-fax the document on my behalf. Highly recommend and would be back!
3 months ago Tom Christilaw
Brian mobile notary is a blessing for parents with newborn. He came to our apartment and notarized a form that we shall submit tomorrow. It is a surprising fact that his notary is a mobile service. Just message him and he will respond with an appointment.
1 week ago Mike Day
Great and friendly service. He helped my out with my last minute consent to travel with minor forms for my kids. Would definitely recommend.
10 months ago Jonathan Kidd
I needed few bank statements and few other documents to be notarized. Brain was very flexible with the time and provided the notary service very efficiently. Highly recommended!!
8 months ago Kett Cosmetics
Brian is the best! He made it very simple to get my letter notarize. I highly recommended him!
42 minutes ago Kavya S
Very professional, prompt and excellent service , I needed a notary for my trip with my son which was one day away, I searched multiple avenues and this company was the fastest response time and fair priced. If you are reading this review I would book them and look no further . You will not find any place better , thank you and I will definitely use you in the near future!
1 month ago Kev Marquez
Brian gave me an appointment to meet him within 30 minutes I called him. Quick and easy. I would highly recommend 24 Notary
4 weeks ago Moonha Nzemby
Truly an amazing experience. Very knowledgeable and approachable. I would definitely recommend!
2 months ago Tina Warnock
Excellent service overall. Great price. Highly recommended! AAA+++
10 months ago Mary Druckemiller
I called another Notary and they flaked on me so on my second attempt i found Brian, 2 hours later i was getting my document notarized. I appreciate prompt service and will use him again if the need arises.
9 months ago Chere Rinehart
Brian meet us late at night to get our last minute emergency consent to travel with my child to Mexico. Brian was the only one who picked up my call late at 1030pm at night. Thanks Brian! Highly recommended!!
10 months ago xXPFBXx Kotara
Brian was available on very short notice, he was on time and even gave us an extra paper that needed for our travels. We appreciated how professional he was and highly recommend him for any of your notary needs.
11 months ago Noor Elastal
I was happy to have found Brian for my mom's notarization. My mom does not speak English too well so it was very helpful that he was fluent in Vietnamese. He met with us at our home on time as promised. He was very careful while going through the documents to ensure its completeness. I would highly recommend his service, especially if you need someone who spoke Vietnamese.
8 months ago Edward Simmons
Very easy to work with and came to meet me within an hours notice! Very professional service! Thank you????
10 months ago Dalton Suddieth
Brian is very easy to get in contact with and will quickly respond back to you if have any questions. I recommend him for any you need notarized
10 months ago Daniella
Super awesome fast friendly mobile very convenient over all I am very happy with his services very professional as well.
10 months ago maanas manesh
Amazing customer service. Punctual and professional. Look forward to doing business again.
14 hours ago Margareta Dipiazza
Great Service !!! He's the man to go to, really came in clutch and helped me with my house application.
10 months ago Jeferson Barreto
Very friendly and efficient Responded quickly to my needs and overall a pleasure to work with Thank you for the help on such short notice I'd recommend their service ????
8 months ago Martin Andrade
Brian was quick, professional and efficient with my bank notary forms. Thank you for making so easy and seamless!
10 months ago Ernie Johnson
awsome service and best price there could be when it comes to notary. david was very friendly and polite, highly recommended if you ever need a notary service.
21 hour ago Nick Bartell
Brian was awesome with helping me with my rental agreement. Highly recommended!!
4 weeks ago Conny Stucker
Brian was awesome, super flexible and he was able to accommodate my last minute needs. Highly recommended!
10 months ago Mark Boyer
Great person to work with on-time and great availability hands down five stars highly recommend it to anyone
5 hours ago WK T
Excellent service, super fast response, great communication - would 100% use again!
9 hours ago Shane Thans
Really convenient and Good pricing, and he was very responsive and met me at a convenient Starbucks location
3 months ago Tinise Moses
Very good service brian did a great job and really helped my wife and me
1 month ago TR S
Super reliable, fast, friendly. Would recommend and would personally use again.
11 months ago Joe Grigsby
Our only notary here at work (Avaya) left the company a month ago and we have no one else here. I reached out to Brian on a Friday for a Monday onsite appointment. He was here 5 minutes early so I got him set-up in the conference room while I got my vice president. Turns out we had 3 more documents to notarize. Very friendly and it took 30 minutes. Definitely will use his service again and recommend to anyone else here at Avaya as well.
8 months ago TJ Covert
They know their job. Fast service. Convenient schedule.
11 months ago Joyce Collins
I needed to notarize a living trust for my family and the situation was urgent. I called Brian and he got it done for us on the same day! I would definitely recommend and contact Brian for any notary services in the future. He is very knowledgeable and professional.
4 months ago Kathy Salyer
Brian was very helpful and came when i needed him. Highly recommended
10 months ago mike barker
Awesome service and 24 hours. Thank you so much!
21 hour ago Edna Dodge
Very professional would highly recommend to anyone looking for a notary. Thank you!
11 months ago Anthony Nolletti
I needed a mobile notary and Brian came to my office within 2 hours. He was very professional and I won't hesitate to call upon him again.
9 months ago
Popular places from the category Notary public