National Conference Ctr Parking
Hotel National Conference Ctr Parking, 18980 Upper Belmont Pl, Leesburg, VA 20176, United States:
64 reviews
of users and employees, detailed information about the address, opening hours, location on the map, attendance, photos, menus, phone number and a huge amount of other detailed and useful information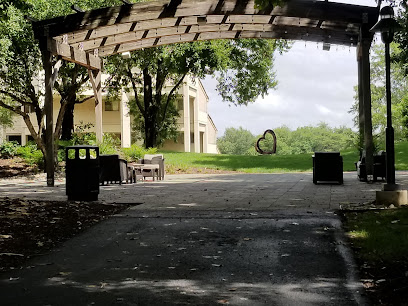 Address:
18980 Upper Belmont Pl, Leesburg, VA 20176, United States
GPS coordinates
Latitude:
39.0938787
Longitude:
-77.4859265
reviews Thomas Bennett
I am sorry, but this place was disappointing. They call themselves an all inclusive hotel, but the rooms feel more like prison rooms with no mini fridge or microwave. The dinners were lovely, but lunch, which was just okay, was minimal. Breakfast was the worst of all. Much of the items could not be eaten due to allergies and medical intolerances with most of our large group. The campus was clean and well kept. The rooms were tiny, but clean and well kept. The staff was amazing; friendly, helpful, accommodating. Always smiling. The miles of confusing hallways must be manned with the wonderful staff, otherwise you get lost. Never have been lost in a hotel before, got lost twice here. I have actually stayed in worse hotels, but this one is not one I wish to return to.
1 month ago PeachyAmy Robertson
Plenty of room no issues.
6 months ago SE Models
Food was fantastic. Top chefs most be employed here. Guest Rooms were a bit small but you were only sleeping in them so who cares. Training rooms were very adequate. Temperatures were fine for me. Heavy people thought it was a little hot. Snack stations were again, fantastic. Fruit, chips and a hot snack were available.
5 months ago Madeline Maldonado
Beautiful setting, outstanding facility, which was the original Xerox Corp International Center for Training and Management Development property. All facets of the Conference Center are uniquely designed to facilitate learning and personal development with a nice touch of enjoyment.
6 months ago Kisha Wisdom
Pros: Super friendly and helpful staff. Big, comfortable beds. A seemingly endless amount of food, (decent). After hours entertainment and events. Cons: Only a shower, no tub. Antiquated buildings/rooms. If it weren't for the lack of a tub, I'd give it 5 stars. But some weary travelers like myself look forward to a nice, hot soak after a long day of travel. Most people complain about the tunnels, but I actually think that they were good because I like to go through mysterious places. Besides, the signs were very helpful.
11 months ago Jessica Beck
Not far from DC. Food was pretty good! Rooms remind me of dorm rooms; small but comfy.
5 months ago Mensah Thompson
Well maintained aging room facilities are clean and serviceable. Conference space is first class. Food is excellent here!
8 months ago barbara kil
Love this place! Food was amazing. Beautiful decor. Parking garage is across from the hotel which is free and the rooms are a bit of a hike to get too.
9 months ago Rondale Ferrill
Nice facilities for meetings. Food is great. Hotel rooms are small but adequate.
9 months ago Bre Banks
This place is top of the line in Every category. Food was tremendous and when you ask for something, no is Not in their vocabulary. Coming again next year! You should make it a point to come for a weekend. Here is a picture with some Women Marines Toys For Tots Coordinators.
9 months ago Adam Thomas
This place looks like it was built in the 60's. Rooms are all different, mine was TINY. No pool. Resturant was good, decent food and a lot of choice, and a lot of food. Big gym, nice bat/night club with darts, pool tables (4), ping-pong table and corn hole. The halls and walkways look like a bomb shelter, a lot of bare cement walls and columns. Nice outdoors Courtyard to relax in on mild days. Lots of conference spaces.
9 months ago Ken Wyatt
Comfortable- went for training = nice cafeteria, with a good selection to eat daily.
9 months ago Pinki Arora
We had our annual Marines Toys for Tots Training Seminar and it was Great! I attended as both a New Lco trainee and Delaware County Mrs Clause! All the employees were wonderful, the food was tremendous, the rooms are nice. Looking forward to go again.
8 months ago Madhu Bangre
It's a really nice place with lovely gardens and sight seeing but you definitely will get lost in there.
8 months ago Orenthal Phelps
On business. Great food, professional staff, rooms are small and feel like a college dorm.
8 months ago R Martin
A good sized garage close to the venue, with tons more in open lots a short walk away. No complaints.
7 months ago KID KRAZE
Very nice venue. Professional staff. They even had parking attendants to keep the traffic flowing smoothly.
11 months ago Subrata Singha
Nice place organize meeting, conference training, they facilitate everything from lodging and training for business.
11 months ago Joseph Chavez
Nice, Pleasant, Older facility, hidden in a neighborhood. while following GPS it seems like you will arrive at a school rather than conference facility. We were only in the ballroom area not the overnight or other meeting or conference spaces. The ballroom is a typical large space with foyer space outside. the foyer space is dated but ok for events and has a few nice art pieces. there is a multi level parking garage across the street/ drive way from the conference facility, so parking did not seem to be an issue. HVAC unit needs some work, the womans restroom was approximately 80 degrees yet the ballroom was freezing (some ladies were getting their coats back out of coat check because it was so cold).
9 months ago Isaiah Debban
This place is huge. Easy to get lost, lots of food, but the rooms remind me of military style quarters. Comfy beds though.
8 months ago Cora Brady
Nice and easy in and out. Has a nice open top deck to enjoy the sun and scenery. Heard that the elevator may be slow or unreliable, but I enjoy stairs, and these are nice and wide
11 months ago A Blomgren
Outstanding location, they have everything, food, grocery, drug store......
9 months ago Aleksey Gaevskiy
Tiny rooms. Demand a mini fridge. Bring comfy walking shoes for the miles of tunnel walking
9 months ago donna paxton
Great place, great food and great event. If you can attend an event here, it is a must do!
11 months ago hooshang nikki
The room is very small, stinky and the towels used to wipe off the floors!!! Need a makeover so bad!
6 months ago Missy Moorefield
Wonderful staff, CLEAN rooms, Excellent food!
5 months ago Rukhsar Shaikh
This is truly an elite and unique conference facilty!!
8 months ago Alicia Green
Comfortable bed and sofa. Good food and friendly staff.
5 months ago Willie Lucas
Nice for an older conference center. Clean facility and friendly staff.
7 months ago Michael Gates
Great food, small rooms
7 months ago Young Hughley
very small rooms with the weirdest acrylic shower insert whose floor is a foot higher than the room floor with no grab bars and straight shower curtain rod, so the curtain sticks to you as you shower. Food buffet is top notch, though.
5 months ago brian dozier
Beautiful scenery and clean rooms and the staff was kind, & courteous and food was delicious.
5 months ago Shipra Sharma
You'll gain 10lbs here in 2 days because cafeteria is good
11 months ago Taslim Mirza
Rooms are ok. Very easy to get lost
11 months ago Aloming Tasker
Parking garage has a 8'4" limit so most SUVs will fit without issue.
5 months ago Unknown
Reasonable rooms at a fair price. The food service is on point though.
7 months ago John Zarb
Good food, staffs are great and place is awesome
5 months ago Cody Young
I really don't kno about t parking I didn't drive bt my Church b didn't complain
9 months ago Nikita Panchal
Horribly outdated and extremely small rooms. So difficult to navigate through the center. Signs are confusing.
7 months ago devon meeks
Very cozy to share moments with the family.
5 months ago Joy Trail
This place offers everything you need. Classy
5 months ago Christopher Russell
Great for big team events
5 months ago Stacy Jones
huge complex, versatile events location.
9 months ago Nelson Burkholder
Best place for gatherings in nva
1 month ago Joseph Naim
Great place love training there
5 months ago Darleen alexander
Good place to have meetings
7 months ago Anne G
Nice place for conference
6 months ago Brittney Mosley
Austere rooms, labyrinth tunnels to get to small rooms.
1 week ago Josh Engel
Good place.
6 months ago Steven Bruton
Beautiful place for work activities
9 months ago
Popular places from the category Hotel