Children's Hospital Los Angeles : Autism Services
Children's hospital Children's Hospital Los Angeles : Autism Services, 1300 N Vermont Ave, Los Angeles, CA 90027:
5 reviews
of users and employees, detailed information about the address, opening hours, location on the map, attendance, photos, menus, phone number and a huge amount of other detailed and useful information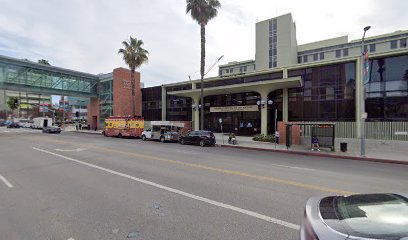 Address:
1300 N Vermont Ave, Los Angeles, CA 90027
GPS coordinates
Latitude:
34.0977864
Longitude:
-118.2907753
reviews AGW LOGISTICS
We scheduled an appointment with Boone Fetter Clinic and were happy about this since it's not very easy to get an evaluation for a high functioning child with special issues. We sent in all the appropriate registration paperwork, copy of insurance card and all the notes we had from Regional Center, Occupational therapist and neurologist. About 1 month before appointment they emailed that they need copy of insurance card; I had to rescan everything back to them and ask them to email me that they received it. About 2 weeks before appointment I received email about the packet for doctors. I emailed them back that I sent via 2 day shipping and could they look for it (they had it). The website states they check insurance since we as parents don't typically know what codes we would ask the insurance about.; apparently the clinic doesn't do insurance eligibility until the first of the month even though they ask well in advance for your insurance information. I started calling 1 week our appointment because I hadn't heard anything about the insurance and I didn't want to be stuck with a huge bill. The receptionist said it hadn't been done as of that's so I waited until Monday before our appointment, she said she didn't see anything that she would give me a call back. I received no call back. My husband called the day before our appointment and left a message in the morning, no call back. He called again in the afternoon and was told they would call insurance right away. Boone Clinic called me back to tell me appointments have to be canceled because insurance needs prior authorization. If we hadn't called the clinic we would be responsible for a big bill or they would actually have to put in work and request an authorization which could have been done before had they checked insurance prior since we sent in the information well ahead of time. Now we have no appointment and IF we wanted to start again we would have to wait another 5 months.
2 months ago Timothy Price
It has taken 6 months to schedule an appointment with this clinic, but we finally got one. Now that we were finally given an appointment for our child that was about in another month, we get a call saying that the doctor will not be in that day and the appointment has to be changed to an even later date. To make matters even worse on an already stressed family is the limited appointment days and times that they have available... Only at 8 am and only on Tuesdays etc.
3 months ago Ricardo Martinez
Children's Hospital is great it is the only place that will treat my son with the patient that he needs if you have a child with a mental disability I would definitely recommend Children's Hospital
2 months ago Stephanie Langan
Best hospital for children!!!
9 months ago Garry Bird
thank you all
2 months ago
Popular places from the category Children's hospital