Alternative medicine practitioner Viva Healthy Life - The Center for Holistic Medicine
Alternative medicine practitioner Viva Healthy Life - The Center for Holistic Medicine, 2200 Michener St unit 12 suite 1, Philadelphia, PA 19115, United States:
40 reviews
of users and employees, detailed information about the address, opening hours, location on the map, attendance, photos, menus, phone number and a huge amount of other detailed and useful information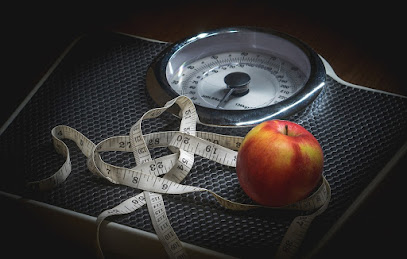 Address:
2200 Michener St unit 12 suite 1, Philadelphia, PA 19115, United States
Website:
vivahealthylife.com
GPS coordinates
Latitude:
40.0810846
Longitude:
-75.0323738
Location on the map
Reviews kira walter
I was suffering from a disease. I had shown to many doctors in many places. I was not good at anything. I got the name of Via Healthy Life from a friend of mine and went there. They looked at me very carefully and started the treatment. In their inventory. I became healed very quickly. Thanks to the doctors of Via Healthy Life.
7 months ago Dawn Roth
I came to this center with almost no hopes, because I''ve been treated by many doctors without any success. The way I've been initially greeted was different. In this place you feel like you are a part of the family.The treatment was successful and this is what is even more important. Great office, great doctors, great service.
8 months ago Marie Redgrift
I should have done my research before going to this money grabbing joke of a service he provided. He charged me over $100 for Boiron pellets that he said was from overseas to help me with my disease. I could have just got those from a local pharmacy.Also, its beyond unprofessional to reply to actual patients in an evading manner who use nicknames online for personal reasons. It doesn't mean that they're not your patients, you can't handle the truth of people having bad experiences by you because youre not even proper provider yourself! Who are you to say anything when look at you with all the fake reviews you Photoshopped on Facebook, crook.
9 months ago Lindsey Cambre
This is Best Place. for New Idea .. all so i am Graphic Designer from Soft Studio NYC, I can gladly assist you for any graphic designs. Here is what I can design for you, Thank you.
5 days ago Joseph
I am writing this review for those, who are like myself sick and tired of traditional medicine and tons of pills, which are doing more harm than good. I was lucky enough to find holistic medical center in Phila and would like to say many thanks to the wonderful doctor Victor Tsan for his attention, knowledge \, professionalism and kindness. Feel like a new person now.
9 months ago Household Benker
All holistic techniques under one roof – that's how doctor victor describes his center. And that is true. Acupuncture, Homeopathy, Hypnosis, Neuro-Linguistic Programming, Leach therapy, psychology, Reiki… You name it. Everything you may think about is here. Very convenient, and… Yes, the team is great. All Stars. I'm with Doctor Tsan for 7 years and I don't need another physician.
9 months ago Abdalah Qasem
I was looking forward to my hypnotherapy sessions but it was waste of money in the end. I didn't even get slightest difference to what I was looking for. I was also made uncomfortable by getting asked unnecessary questions like I was being judged or something.
10 months ago Kristine Middendorf
I was thinking about going here but The business has three different names and I'm pretty sure the photos of the New York Times article, Mark zuckerberg and a few others our photoshopped. Anyone else know if this place is legit?
7 months ago Nicole Alawady
Dr. Tsan is very patient and kind. Beautiful quiet office with pleasant receptionist. Awesome experience.
6 months ago Olivia Hernandez
Wonderful experience from start to finish. Dr.Tsan is extremely caring, attentive and kind. I had a few medical issues that had been persisting for several months. After a thorough consultation and affordable treatment plan now I am feeling much better shortly Highly recommended!!
9 months ago Lee Gustin
After reading all these positive testimonials I decided to visit this center.I was amazed. The first visit, which they call initial FREE consultation made me feel much better. During this FREE consultation doctor Tsan acted like if he got paid at least $500. Full attention and full concentration on my problems, it took 50 minutes instead of 25-30 scheduled and in the end…. Yes, I signed up for treatment and I am very happy I did it. The treatment was more than successful, all my problems gone and I am healthy now.
1 month ago Hannah Abraham
Would like to take this opportunity to thank Dr. Tsan for his great work, wonderful personality, professionalism and great knowledge. I love everything at this office: professionalism, knowledge, good care and attention to even very small details. BIG THANKS.
8 months ago Adais ViruetTorres
The old fashion clinic – we miss it and we want it back. The general atmosphere, the way of communication, the greeting – everything like in nifty 50s. The practitioners are very skilled and Dr. Tsan is simply THE BEST.
2 months ago TDB B
Victor Tsan has a rich understanding of Chinese Medicine and a thorough approach to treating his patients with acupuncture, herbal medicine and lifestyle advice. I highly recommend him as a practitioner! He is intelligent, patient and present. Being in treatment with him has shifted many aspects of my life. I am hugely thankful for his help and for realizing the power of Chinese medicine! Thanks Dr. Tsan.
6 months ago John West
Traveling in Philadelphia PA I suddenly experienced a severe back pain. I could not even walk. Found Viva Healthy Life on google in my hotel. After one session of acupuncture and some homeopathic remedies I'm free of pain. Amazing...
8 months ago Mike Bell
I'd like to mention it right away: the greatest blog created by a physician, at least that I've ever read, is by a medical doctor from the former Soviet Union Dr. Tsan. He immigrated to the US in 1989 and in Philadelphia PA established a holistic medical center Viva Healthy Life. He writes about his amazing practices as an alternative medical practitioner and about his long and winding road to the top of the medical universe. It's a pleasure not only to read his stories but to talk to him. He is an amazing person. His articles will blow your mind off. One moment you'll be smiling. The man is really humorous, enjoying an intense cynical humor with a strong Russian accent. But 1 minute later, abruptly, just when you're relishing the playfulness of his associates and inhabitants, he'll turn deadly thoughtful, and leave you gasping or in tears. I became his patient 5 years ago and never saw any other physicians since that time.
6 months ago Helen Carter
Great place. I choose it because Victor Tsan, MD has the best reviews and I can say he deserves it.
5 days ago Danielle Owens
I've been treated at Viva Healthy Life by Dr. Selcova. She is great acupuncturist and her treatment helped me after severe car accident. I almost could not walk because of the pain in my lower back. Her treatment was like a miracle. I'm OK now.
4 days ago Linda Shelley
I've been treated in this office and I was so lucky to be treated by Dr. Tsan. He has numerous of associates (also medical doctors) who are working under his supervision, but he is the best and if you go to this center try to get under Dr. Tsan's medical care. You will not regret.
4 days ago Geetha Prasad
The Philadelphia Holistic Clinic directed by Dr. Tsan became my second home. I'm suffering with chronic disease for a long time and need permanent medical support. I used to be on tones of steroids and other pharmaceuticl drugs. Since I met this doctor and his team I feel great, receiving only natural treatment.
1 month ago Chase Fillingham
When I walked into Dr. Tsan's office couple of months ago I was in pain and extremely frustrated with a condition that until that point was undiagnosed. During my initial consultation, Dr. Tsan listened to all my questions and provided thoughtful, thorough answers with detailed explanations of his diagnosis and honest assessment of prognosis. He is warm, friendly, approachable and knowledgeable. After weeks of treatment, I am pain free and feeling much better. Overall, I had a good experience and I would recommend Dr. Tsan.
6 months ago Kayla McNally
one of the best offices for acupuncture in Philadelphia! I received great care and felt extremely well after the treatments .
1 month ago Katelyn Thompson
The Viva Healthy Life holistic centeris a special place. The team of practitioners (Eric Goldburd and Olga Selcova) are so professional… What about Dr. Tsan? He is the leader. When something does not work, Eric and Olga call him and he magically fix it. Other than this, you feel in this place better than at home. Individual worm ac rooms, comfortable treatment tables, relaxing lighting, classic music. Everything makes you miss this place between the treatments.
6 months ago William Coatney
I've been treated by Victor Tsan, MD. I came to his office with severe left neck and shoulder pain that happened after I injured myself in GYM. Dr. Victor examined me and immediately said: "Acupuncture is all you need." He sent me to the treatment room and asked to lie face down on a massage table and take my pants off. Without any knowledge of acupuncture I was under impression that if I have shoulder pain the needles should go there, however I was wrong. This magician (Dr. Tsan) needled my lower back , but and leg on the opposite site and left me for approximately 40 minutes. After 40 minutes when his assistant removed needles I was pain free, but the guru worn me that the pay will come back by tomorrow and that I need at list 7-10 sessions to recover. He was absolutely correct, the pain returned back and after 10 procedures I am completely healthy. Doctor Tsan knows what he does. Real professional and THE BEST ACUPUNCTURIST.
6 months ago J iffy
I m Dr. Tsan patient for a long time, was getting treatments back at Lakeside location. I really like him, he is very professional and knowledgeable. His office is very clean and quite where you can really relax and enjoy treatments. That's exactly the kind of atmosphere you need for hypnosis and reiki . But couple months ago, its ended. Suddenly, there are a lot of people in the hall, speaking extremely loud and whose behavior is not so good, to say the least. I was told that those are patients from pain clinic that just started renting space in the same building, which is totally fine if it doesn't interfere with current businesses. during my treatment, even with the closed door, I still can hear their voices and laughs. For some reason, these people behave inappropriate for medical facility. Dr. Tsan told me that , hopefully, they will be leaving soon, which I hope very much but until then, I will withdraw myself from treatments.
5 days ago John Casa
Are you looking for alternative medicine doctors in Philadelphia, PA? I Highly recommend Viva Healthy Life. Dr. Tsan has treated my 8 years reaction. I have been to several doctors previous regarding of my reaction and lastly dr. Tsan had my infection solved.
1 month ago Sonja
I searched for Homeopathy Philadelphia and Viva Healthy Life appeared on the very first page. I am so glad I found this place. Dr. Tsan treated me from hypothyroidism and I feel great now.
1 month ago Jillian Beyer
Thanks to Google that brought me to this medical center when I've been looking for Hypnotherapy in Philadelphia. Victor Tsan, MD - medical director of Viva Healthy Life is not like many other physicians. He is living along with his patients their life. He is in the middle of all patients' thoughts and problems. Dr. Tsan is also very experienced homeopath. His treatment was always very effective for me and in a future I will come to Viva Healthy Life for all my medical needs. I know Dr. Tsan will help. One more thing... In many reviews it was already mentioned... Try to get treatment directly from him. All his associates are great, but Dr. Victor (that's how patients call him) is simply THE BEST.
6 months ago Mike Gambino
This holistic center is open 6 days per week and it is always crowdy. Once you become their patient you stay with them forever. We already forgot this kind of doctor's offices, when patients become family members for the staff. Dr. Tsan wants to know everything about his patients. He believes that if I had a teacher-parents conference at my kids' school yesterday my medical condition may change today. That's why he always ask "how are you" and does not accept "I am ok" for an answer. Thank you Doctor Tsan for your patronage.
2 months ago Arthur Edamov
I travelled all around the US and in Philadelphia, PA I found Dr. Tsan's Reiki advertisement. I'm a certified instructor in one of the most accredited school of Reiki in the world "Reiki House Kumud Bothra", located in New Delhi, India. For me it was just a challenge to try what American practitioner can do in this field. However, it appeared to be a discovery. Even compare to our school where the best Reiki Healers work and teach for more than 50 years the level of power that Dr. Tsan had demonstrated was above any expectations. His hands are full of energy and he easily passes it to patients. I haven't told him that I am a "mystery shopper" and all I'm trying to do is just to examine his skills. However, at the end of the session, I was so excited that I could not control myself and I confessed. I expected Dr. Tsan would be mad on me, however he smiled and explained that he graduated "Buddhahall Holistic Healing and Teaching Centre" and it explained everytning. Since I'm working at Kumud Bothra, I would say that Buddhahall Is #2 school in the world, but it is very possible that we are #2 and Buddhahall is #1. Anyways, he is great practitioner with the highest professional level and definitely with a gift to heal with the power of the divine energy. I just came back to India and I decided it would be fair if I leave this review.
2 months ago Syed Aleem
Dr. Tsan is the best physician I ever met in my life. He is a Universal Doctor. Does not matter what kind of medical problem you have – call him. He always has an answer and a remedy for you. When I met him first time I suffered from depression and he fixed me in a matter of a few weeks. I got rid of Paxil and other anti-depressants and I started a new and happy life. Next time, approximately one year later I experienced a severe back pain. I did not know what to do. Painkillers did not work. I just walked in and met Dr. Tsan on his way out of the office. He recognized me, returned to the office and needled me. 45 minutes later I left his medical center almost pain free. Third time I came to Dr. Tsan complaining off severe cough. He performed "old fashion" percussion and auscultation and diagnosed a sub-acute bronchitis. I left his office with a set of homeopathic remedies and instructions. Same night I did not have a single episode of coughing. Anyways, for me Dr. Tsan is THE BEST.
6 months ago Kern Hesseltine
I saw in his waiting room people from different continents (Europe, Asia, Africa). They traveled oversea to meet this doctor and they told me his treatment worth every penny.
4 months ago Bobbi Mabb
My friend who been treated at Viva Healthy Life for neck pain recommended me to see Dr. Tsan when I first time experienced episode of asthma. My family doctor prescribed me 5 different medications and told me that unfortunately I'll have to take them to the rest of my life. After initial evaluation Dr. Tsan said: "You'll be ok. Trust me". I've been treated with acupuncture and homeopathy for almost 3 month and since that time I did not have a single episode of asthma. I feel great and very thankful.
1 month ago Debbie T
Dr. Tsan treated me from infertility. I got pregnant and happy. I should deliver my baby in March 2014. Thank you Dr. Tsan!!!!
2 months ago Mary Cantu
This business has way to many names. This in itself seems fraudulent.
9 months ago Jennifer Goldberg
Magic touch. That's all I can say. When doctor tsan heals you the recovery comes almost immediately.
2 months ago veka alx
My brother Eugene have been treated in this office and when I injured my knee he advised me to ask Dr. Selcova for help. She is so professional... 2 sessions of acupuncture in combination with homeopathic drugs that Dr. Tsan prescribed to me cured me in a few days.
6 months ago Kolyo Kolev
I've got the Esperal implant and stopped drinking. Not a single sip of alcohol during the last year and I'm sure it is my lifestyle now. Thanks to Doctor Victor.
10 months ago Diwakar Mokadam
Since the time I met Victor Tsan, MD and his professional crew, I never used pharmaceutical drugs, hormones, antibiotics and other therapies. He is taking care of all my medical problems and he is treating my whole family and many of my friends.
2 months ago Valerie Brown
Center of the health care of the future!!!
7 months ago
Popular places from the category Alternative medicine practitioner