Orthopaedic & Spine Center
Medical clinic Orthopaedic & Spine Center, 250 Nat Turner Blvd, Newport News, VA 23606, United States:
220 reviews
of users and employees, detailed information about the address, opening hours, location on the map, attendance, photos, menus, phone number and a huge amount of other detailed and useful information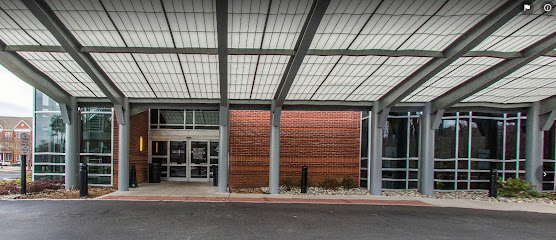 Address:
250 Nat Turner Blvd, Newport News, VA 23606, United States
GPS coordinates
Latitude:
37.0861926
Longitude:
-76.4876353
Location on the map
Reviews Shena Petty
Great staff! Dr. Stewart was thorough, listened to what I had to say, answered all of my questions. The x-ray tech was fantastic. I definitely recommend the practice. My daughter recommended the practice (her experiences have been very good).
8 months ago Peggy Lund
Very highly recommend Dr. Haynes and his entire practice. He will see you on very short notice if you have a need. He takes the time to make sure you understand his findings. He is thorough and I would feel comfortable recommending him to a friend, a stranger or a loved one.
8 months ago Julio Chirinos
My wife recently fell and hurt her back. Dr. Carlson found she had broken her back in 2 places. We are very glad to have Dr. Carlson to help get my wife some relief for her pain.
7 months ago Yasar Sulaiman
Dr. Haynes did an incredible job on my joint replacement for my left thumb (arthritis). I have had very minimal pain, and even though I was told it would be a year for it to heal fully, I have at least 80% use already after less than 3 …
7 months ago Ricardo Concepcion
OSC provides efficient, professional and compassionate care in a clean environment with Covid protocols executed beautifully. I could not have been more satisfied!
8 months ago Sasidhar A
I have been subject to many, yes very many health care professionals throughout my lifetime. From the moment of my birth till today I have had the unique experience to interact with quite a variety of these professionals. I must add that, …
7 months ago Jerry Lesher
I recently met with Kelsey Wood in a follow up visit for an epidural. After listening to my favorable comments regarding the epidural she asked if I had any other concerns. I casually mentioned an extremely swollen and tender thumb. She …
8 months ago Jason Hicks
Last week, I completed successfully my physical therapy sessions at OSC with the exceptional guidance of Paige, Jonathan, Makayla & Brittany....just a wonderful experience. I am walking again with minimal pain now but confident that in the …
8 months ago Cameron MacKichan
If you're looking for a top notch facility with world class providers, look no further. I've been cared for by 2 of their physicians and every single time, it's been a step closer to recovery. I say "cared for", instead of "treated by", …
10 months ago Taalib Muhammad
Dr. McFarland and his staff are by far the most inconsiderate "team" of caregivers I have ever been to. His staff is horrendous! I will not get in to details about the spine problems that I have, nor the X-ray/MRI that PROVED my ailments to …
8 months ago Justin McKenzie
Joel Stewart is the best! Call him if you have any ankle or foot issues. highly recommend.
8 months ago Ari G
Dr. Burrow replaced my hardware from a previous knee replacement. He was very easy to understand everything that was going to happen. My husband was at every appointment and knew what to expect. Anytime we had to contact Dr. Burrow there …
11 months ago Mollie Warrington
I met with Dr. M. Coleman, although I didn't like his answer about my shoulder pain, I did appreciate his honesty and bluntness. Thank you Dr Coleman.
8 months ago Randy Fleming
Full appointment took only 30 minutes. Support staff and Sureja are expert profressionals
7 months ago Monte Cristo
My first visit/appointment proved the Physicians and Staff at Orthopaedic & Spine Center are dedicated to your health, well-being and satisfaction. The flow from entering the building to seeing the doctor was remarkably efficient. I was …
2 months ago Yulanda Akhigbe
Dr Haynes is the best I was so scared about knee replacement surgery,I tried all other option to avoid that, until it got to the point I could hardly walk because the pain. I had both knees done and now I'm asking myself why I waited so …
8 months ago DWAYNE ROBINSON
Tendinitis was treated successfully by team of Jamie, including Fred and Chad. Very efficient, effective and thorough.
8 months ago Karen Wilson
I have been going to orthopedic and spine center for many years off anon for various problems. Each and every time I've gone I have come away feeling so much better. They take the time to teach you how to do your exercises at home so that …
2 days ago Sara Shahgholami
Dr. MacFarlane and NP Wood make a great team. Both are very thorough and highly professional.
8 months ago Isabella Lane
I've been working with Cody Leeworthy and Josh Hancock for PT on my foot. I am experiencing tremendous improvement in an relatively short period of time and am so thrilled with the work of both of them. Great attitudes, positive environment. I'd recommend OSC to anyone needing PT.
10 months ago Dorin Petrescu
Dr. Carlson is AMAZING and a Miracle Worker! I had outpatient spinal surgery (Anterior cervical discectomy and fusion). I cannot tell you what it feels like to wake up with your functions returned to you and in less pain then you …
4 months ago Kade McClelland
I am a 70year old female. I had my 5th back surgery the end of 2020. After taking many shots in my back THAT DIDNT WORK, I went to Dr. Carlson and said I was ready for surgery. Dr. Carlson did my surgery and after many months of pain I was …
8 months ago Dillon Scallions
I had pain in my left wrist and was unable to use my hand for anything. Dr. Boyd Haynes suggested a surgery. I was hesitant to do the surgery but decided to go for it at the last minute. It was a great decision after all. The surgery went …
11 months ago Stephen Perry
Jonathan at OSC's Physical Therapy Center is outstanding. He really dedicated his full attention to me and he provided great PT treatment for my cervical spine fusion recovery. I am so very grateful for his dedication to helping me recover from my surgery. Five Stars!
4 days ago Brian Hines
Dr Carlson mad his team did a fantastic job fixing major lower back pain that I had. Fusion surgery resulted in eliminating the pain and enabling me to re-establish an active life style.
8 months ago Smail more
Great staff, easy to make appointments. Dr Carlson is always very thorough and informative.
8 months ago Jean Boone
Dr. Haynes was very easy to talk to and very friendly . I was able to get my problem resolved through diet and physical therapy . Thank you for making this easier than I thought it would be .
8 months ago Shreelata Suresh
I have seeing Dr. Carlson for over 7 years. He has performed 2 back surgeries on me & a knee replacement. I have seen many orthopedic specialists, but Dr. Carlson is by far the best! I trust him completely & will continue to see him, and …
4 months ago Elena Dzahlaeva
OSC is my go to Orthopedic facility. Dr Coleman did a fantastic job on both shoulders. Dr Carlson has been very informative and hopeful with my knee. He is not in a hurry to replace it and neither am I. I am also a huge fan of their Open MRI. I had to use their system many times and I'm thrilled they are available. Thanks OSC!
10 months ago Sebastian Dina
Dr. Hayes is my go to doctor! I had a total knee replacement surgery done by Dr. Hayes in 2014 so in the summer of 2020 I reached for his professional opinion of my right hip. Total hip replacement was performed on a Wednesday, by the …
2 months ago Sarah Brozzo
Dr. Haynes and the entire staff at OSC have given me excellent care and have treated me with professionalism, courtesy and skill. I have had a variety of treatments including replacement surgeries with perfect success. I do not hesitate to give them my highest recommendation.
11 months ago Katherine Tantinan
Had an appointment today with Dr. Mcfarland. I really like this place, the doctor,and the staff. Everyone seems so nice and are very polite.
10 months ago Scott Dumais
I am 50 years old and this was my first surgery. I was nervous as can be. While I was waiting to be moved to surgery Dr Carlson came to explain what was gonna go down. I told him how nervous I was. He told me that it was normal to be …
3 months ago Anton Kukoba
I had a foot fusion without any major problems that I have had with other previous surgeries with other surgeon. I was up day 2 walking around. Dr. Joel Stewart is excellent. He is very thorough with the diagnosis and treatment. He also …
11 months ago Omarlee Beiler
I am finally biting the bullet and having a much needed knee replacement. I decided after 10 years I was tired of pushing through pain to do activities I love such as tennis and now pickleball. Dr, Boyd Haynes performed my hip replacement …
2 months ago Holland
Great team of doctors,nurses and front desk ladies. Lucky to be patient. Stubborn 72 years lady don't want go to surgery, but dr. Haynes and Chris Schwizer always help me. Thank you all from my heart.
10 months ago Sebah Hussen
Very good the staff @OSC were very professional, friendly and dedicated to helping you with your physical therapy. I would highly recommend any and everyone to go there for physical therapy if they want to really get better and feel better …
4 months ago daniel olarte
i am very thankful for the Doctors, PA, Nursing and all the staff. They are very professional, friendly and understanding . They take time explaining the procedures and are willing to listen to any questions or concerns you have. I am grateful and thankful for all of them. God Bless you
3 months ago Maria Smerdova
Dr Colman did a great job. I was a disappointed with the pain block I was told by Dr. Dan I think that was his name the anesthesiologist that it would be a three day block but by early the next day the pain block had worn off. It didn't even last 24 hours. Dr Colman does great work.
3 months ago Jennifer Hiles
I highly recommend this center for the surgery you need. They are caring and honest with what your individual situation requires. My experience has been very positive where at my previous group of medical individuals they let me suffer for …
8 months ago Chris Legge
Had a full and successful knee replacement due to arthritis. Dr. Boyd Haynes; Phys. Asst. Chris Schwizer; and all of the frontline staff have been excellent to work with. Dr. Haynes came highly recommended by friends; and I will do the same for anyone who asks about OSC. Their expertise and manner will immediately put you at ease.
11 months ago Arya Writabrata
The very BEST team over in Newport News! Dr Stewart for my broken knee, and just had appointment with wonderful new Pain Management Doctor, Dr Sureja! I've got complete confidence in their entire staff! Highly recommended!
2 months ago James K
I received great reports about Dr. Burrow so I scheduled an appointment to speak with him about my hip problem. He was very thorough, explained what needed to happen but most importantly worked with me on when I felt ready for surgery. He …
2 months ago Vic Voroshilov
I highly recommend Dr Jeffrey Carlson. He has replaced both of my knees and most recently fused three vertebrae due to arthritis. The spinal fusion was outpatient surgery and I was up walking that day in my brace. Dr Carlson sends a …
8 months ago Amanda Cooling
As another patient has also detailed, I have seen Dr. Haynes for over 10 years and gone through at least 3 surgeries. I am happy to say they have all been very successful to this point and I have Meniscus surgery scheduled for late this month. I can only hope my knee will get back to normal after the last 18 months of pain.
5 months ago zovi care
I was referred here after an auto accident that occurred in May 2020 when physical therapy couldn't help me any further. Dr. Carlson minimized my injuries and sent me to pain management to deal with it. Dr. Sureja has been kind and mostly …
4 weeks ago Xavier Arnold
Doctor Carlson performed surgery on my back in February of this year. Prior to surgery I was in pain almost the entire day. I had gotten to the point that pain medication did very little to ease the pain and discomfort. Since my surgery in …
5 months ago Richard Stiefel
Had a recent appointment with Dr. Sureja. He pays attention, listens to me, answers my questions, offers solutions to my pain issues and is very professional with a good sense of humor, which helps me relax during procedures.
8 months ago Katheryn Heath
I have recently had foot surgery and Dr Stewart is awesome I had 5 different surgeries. He removed a plate and screws from my pinky side of my foot, he removed the bunion, he fixed the bones to the big toe and the one next to it. I am very pleased with the turnout. Every time I go to OSC for my foot I see Dr Stewart.
2 months ago Heather Ireland
I have seen Dr. Boyd W. Haynes III, MD for over a decade now for problems from my ankles to my shoulders. One thing I really appreciate is that he takes the time to explain things in a way that allows me to understand my choices, and does …
8 months ago
Popular places from the category Medical clinic