Palms Birth House
Midwife Palms Birth House, 353 N Swinton Ave, Delray Beach, FL 33444, United States:
97 reviews
of users and employees, detailed information about the address, opening hours, location on the map, attendance, photos, menus, phone number and a huge amount of other detailed and useful information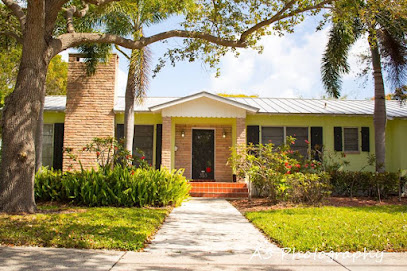 Address:
353 N Swinton Ave, Delray Beach, FL 33444, United States
GPS coordinates
Latitude:
26.4689586
Longitude:
-80.0730307
Location on the map
Reviews john gaitenby
I honestly can not rave more about Elizabeth and the whole team at Palms Birth House. I knew the minute I called them and talked to Tiffany to ask for information that this was the place for me. I felt so at home there and truly cared about. They are good at making you feel apart of the Palms Birth House family. I had a hospital birth with my first son and I felt like I had no voice and I was so lost and just someone on the to do list. Elizabeth helped me realize how empowered I was and made my whole entire birth experience so pleasant, in fact I was so relaxed I didn't believe that I was truly in labor until it was go time. My memories of my second sons birth will always be so sweet and special to me! I am not a girl who enjoys pregnancy but I would get pregnant just to birth with them again!
8 months ago ramel datingaling
Having my son at Palms Birth House was one of the best decisions I've ever made. The first time I spoke with Lizzie I knew she was going to be with my midwife, her energy was welcoming. You'll get the same energy from Tiffany as well when you call in. Tiffany also went above and beyond to resolve issues with my insurance. It's as if they invite you in and keep you there. Family members are what we gained through our experience with Lizzie. My husband and mom constantly ask for Lizzie, when we reminisce about our experience with Lizzie and the team there's not one thing we are not happy with. Originally, I started going to the hospital but it felt very impersonal and I didn't really like that. I wanted to have this experience with one person and I found that great experience with Liz. I wouldn't change anything about my experience at Palms Birth House, Lizzie and her team is epitome of passion and dedication and that's why my experience has been so wonderful. Thanks you Lizzie and the team, I really appreciate how awesome you have been and made me feel through it all. Love ❤️ always, Melissa & Damion.
8 months ago thomas Sanctuary
Elizabeth was our midwife with our second baby and the care here is phenomenal! Everyone is beyond friendly, supportive and understanding. I felt with every visit their warmth and I felt seen and heard with any concerns I may have had. I left feeling better and uplifted after each prenatal. I felt honored in my birth and cared for postpartum ???? Elizabeth is the best!
9 months ago Ben Johnson
I birthed both of my babies here! Elizabeth and her tan were a pleasure to be around every time we went for a check up. I love that Elizabeth is 'hands off' in the sense that she allowed me to birth my baby how I wanted to within the safety guidelines. She would step in only when she felt I needed help or when I asked for it. She is all's bout empowering mothers to step into your true powers. I highly recommend birth house if you're looking for a space that will support you and baby during your most sacred time in pregnancy.
8 months ago Mike Chrestman
I'm so glad I checked this place out when we looking for a birth house it was so close to our house. Elizabeth is so caring and amazing! She really empowers you in your pregnancy and mothering journey. With covid going on it was easy to get stressed about stuff and I loved that she constantly checked on me emotionally as well. I had such a great birthing experience at home. Tiffany was always so helpful and easy to share my concerns with and she would put me in a direction for answers. They are so wonderful!! They were so accommodating and nurturing. I hurt my coccyx when giving birth and Elizabeth gave me a pillow to help and checked in on me....I truly had the BEST Birthing experience here. Thank you so much!! ❤️
9 months ago Maria Annatone
Elizabeth and her staff are amazing!! Calm and loving atmosphere. This birth journey with Elizabeth was surreal and that's an interesting word to describe labor experience but it was!! I gave birth at home and Elizabeth was so calm and gentle. I highly recommend palms birth house for anyone looking for a loving skilled midwife!!!
9 months ago Malakhi Brown
My experience with Liz and Palms birth house was beyond amazing! All my offices visits were always handled with so much attention to me and my baby. I never felt like I was being rushed. Liz listened to all my silly complaints and took them seriously even if this was my second baby. My first birth at another center didn't go well. So it was such a wonderful experience to know I was in great hands. My home birth, from when I made the call that my water broke to when I held my baby girl was the most beautiful experience thanks to Liz. My mom who was never onboard with home births is now a huge advocate for it. All because of Liz. Difference from our first experience with another birth center. We not only have the memories of that day but we have pictures to prove that Liz went above and beyond for us. Thank you!
9 months ago Michael Perez
Elizabeth & the team at Palm's Birth House were amazing . she always made me feel comfortable and made sure i was informed every step of the way, making it possible for me to have the experience i wanted/needed for a smooth labor & delivery. she also made sure baby and i were doing well postpartum. highly recommend her as a midwife and the center as a whole
8 months ago Joshua Harris
This was my second birth, but my first with Elizabeth. I had a great experience from prenatal to postpartum. Originally, I had intended to have my baby at the birth center, but once I was in labor things progressed so quickly that he ended up being born at home instead. Elizabeth was very understanding and accommodating to the change in circumstances. I thought the entire staff was very warm and welcoming, while still being professional. Since I was pregnant/having my baby during COVID, I was grateful that my husband was able to come with me to appointments and be present at the birth . I had been told by other women I knew who were also pregnant at the same time and seeing an OB-GYN that their partners were not able to attend any of their appointments and there were restrictions around who could attend the birth. Precautions are still taken, of course, at Palms Birth House (everyone is wearing masks, only one family allowed in at a time, etc) so I felt safe, but I appreciated that my husband was able to share in this journey with me. My only critique has to do with the lack of parking, but that isn't exactly something that they can control. They do have parking privileges at the churches across the street from the office, which does help alleviate the parking situation. If you are interested in a non-medicated, minimal intervention birth whether at home or in the birth center, I would recommend giving Palms Birth House a call. Elizabeth is a wonderful, competent, and knowledgeable midwife and I will be seeking her out again if/when we decide we are ready to have another baby.
8 months ago Tara Hustus
Elizabeth instantly made my husband and I feel comfortable and excited about our home birth. My prenatal care was top notch. She is very knowledgable, experienced and thorough, and I would definitely recommend Palm Birth House to anyone planning on having a home birth.
8 months ago Maryann Heath
I remember my husband driving 95 mph down 95. I kept repeating to myself, "I will make it to Elizabeth on time to have this baby. I will make it to Elizabeth on time to have this baby!" Then my water broke. And less than 5 minutes later, my body told my brain it was Go Time and to start pushing. "FASTERRRR!!!" I screamed. I'll never forget the look on my husband's face when he told me "I've waited all my life to drive like this and not get pulled over. Let's go have this baby!" ???? Elizabeth called back and asked if she needed to meet us on the highway. I've gotta say, so many angles pointed to us having this baby on the side of the road. And Elizabeth was ready for anything. I could feel his head in the birth canal just as I arrived.14 minutes later, my second son was born. Because of the way he was positioned, I had to give birth to him standing up. Elizabeth coached me through every step and helped keep us calm, when we could have easily let concern take us over. His golden hour was filled with so much love and light. You cannot find this type of experience and journey through pregnancy just anywhere. I only wish every single mama was cared for and loved on like I was by Elizabeth and her staff at Palms. If God blesses us with another baby, without a shadow of a doubt... you'll be right there by my side again! We love you all ❤️
9 months ago Debbie Jones
Best decision I made for my first baby. From day one all the way through post partum, I had the best experience and felt cared for. Honestly Elizabeth and the entire staff at Palms Birth House are so knowledgeable and treat you like family. Elizabeth is super attentive, ensures that you are knowledgable throughout the journey. I love this place!
8 months ago Gordon Chan
Palms Birth House is the best decision I have ever made regarding my pregnancy and birth. Not only do you get the medical attention you need just as you would in a hospital, but you get emotional support the entire time, during and after pregnancy! They have circle care which is a mom class you take during the last trimester and you go over everything that has to do with birth and delivery and after the baby is born. You meet moms who are having a baby at the same time as you so your able to share your experiences together and talk as much baby talk as you need. During the birth Elizabeth is the most kind and patient midwife you could ever ask. She is 100% supportive of anything you need. Having complete freedom during delivery is the absolute best. When my daughter was born, having done a natural non medicated birth was the best introduction to life I could have possibly ever given her. She was holding her head up and eyes wide open within the first hour of being born! She was and still is so alert! At 3 months post partum I am still going to the free mommy and me groups they hold every monday just to be able to go spend time with other moms who are going through the same things I am, learn about all the new stages I am going through each week and month my daughter grows, and it also allows me to spend quality time with her. I will go to Palms Birth House for my next pregnancy and will always refer any mama to go to them. Thank you all the girls at Palms! Elizabeth, Viviana, Kelsey, & Tiffany!
8 months ago preety anjna
I had my son at home with Liz on March 27, 2020. Not only was she there for every second of my labor and birth, she guided me through each phase and brought my son Earthside with such calm confidence. Every appointment leading up to my due date was miles above any experience I had at an OB as well. The entire staff at the Palms Birth House treats you like family. The facility itself feels like home, is warm and comfortable, and immediately inviting. Liz is so great I even went to her for blood tests I could have taken elsewhere because her bedside manner is unparalleled. I cannot recommend Palms Birth House, Liz or any of the staff enough. Thank you for making my birth journey meaningful and empowering.
11 months ago James Lin
Elizabeth and the team at the Palms Birth House exceeded my expectations! After having a hospital birth in the past and being disappointed with the experience, I decided to seek a mid wife for my home birthing journey this second time around. I was impressed by my very first interaction with Tiffany, who runs the office. She was kind, thorough and spent the time answering my questions and addressing my concerns. They also were willing to take my insurance! My appointments with Elizabeth were like no other experience I've had with other medical professionals. She made me feel welcomed and comfortable, like a friend. My actual birth was amazing. I was totally in control and the baby came out gently and calmly. Elizabeth came back to my home to check on me and baby. Thank you so much for guiding us through this experience!
3 months ago Marcos Regis
Highly recommend Elizabeth(midwife) and her team they are amazing! Elizabeth made me feel extremely comfortable and secure. I had the best home birth experience, I would redo it a million times over again! Elizabeth is very educational and will answer all your questions and concerns.
4 months ago Jeffery Sumler
Elizabeth was an amazing midwife. We had a home birth and her attention to detail was exceptional. She was very comforting in all areas of the birthing process. We would highly recommend her as a midwife. Tiffany is also amazing in the office. She was so personable, helpful, and caring. Overall, we had an amazing experience with the Palms birth house!
6 months ago Lakiah Banks
What an amazing experience & journey with palms birth house & Elizabeth! I was so lucky to be able to have the birth of my dreams with her at home in April. She was/is so caring, diligent, and attentive with me as her patient. She listened to me & gave me power to have my birth & pregnancy the way i wanted to. I was tired of feeling like a number at my Obgyn's office & once my husband & I found Elizabeth we fell in love! Even months after having my son she is still helping me deal with my postpartum journey. Honestly can't say enough about Elizabeth & Palms birth house. I love them all & they are like family to us!
5 months ago Sharon Ongert
I cherish my birth journey with Elizabeth, Tiffany, and the rest of the strong inspiring women at Palms Birth House. I gave birth at their birthing center and it was more than I could've expected. Experiencing birth this natural way was beyond empowering. So grateful Elizabeth guided me through this journey and cared for all my needs. Palms Birth team took such good care of me and my daughter.. even made my partner feel so special.
11 months ago Brianna Lawlor
This is Matt's wife Jaimie. Working with Elizabeth was a tremendous joy during my third and final pregnancy. She addressed all issues I had with knowledge and love. She made me feel so comfortable and powerful in my body as I chose to give birth at home. My home birth experience was magical and peaceful and it was because of the advice and care I was given all throughout my pregnancy. I HIGHLY recommend anyone who is looking for an out-of-hospital birth to check her out. She also has a beautiful birth house and wonderful team of doulas to support the mama.
11 months ago Jared Farley
The Palms Birth House is like no other birth center around. You will not find this type of care anywhere else in south Florida. The staff is amazing, the birth center is beautiful and Elizabeth brings a wealth of knowledge and exceptional care. She has delivered several of my children and I can't imagine having anyone else to walk through pregnancy and birth with me. If you are considering a birth center or home birth.. this is the place.
5 months ago Pvt Cheesecake
HIGHLY RECOMMENDED! What an amazing team of woman at Palms Birth House. Elizabeth, Tiffany, and Kelsey made this experience better than what I could have imagined. Every question was thoroughly answered, I was given plenty of time at each appointment (never felt rushed), and they were always just a phone call away. My insurance changed in the middle of my pregnancy and Tiffany was nothing but helpful and patient with the situation. Towards the end of my pregnancy is when COVID 19 pandemic started and Tiffany and Elizabeth were VERY proactive and communicative. They made transitioning from in-person visits to virtual visits EASY. They sent me everything I needed for at home checks and checked-in with me regularly. My baby boy was successfully delivered at home & in the birth pool with Elizabeth by my side, encouraging me, every step of the way. I could go on and on about how warm, compassionate, and caring these ladies are, but you will have to see for yourself. If you are considering an out of hospital birth, go visit Palms Birth House... You won't be disappointed! Thank you Palms, WE LOVE YOU. -The GW's
5 months ago Julian Islas
The Palms Birth House was the perfect place for me to have my prenatal appointments and to deliver my baby. Elizabeth is always warm, welcoming, and open to talk about anything and everything. She treats you like your thoughts and opinions matter, and will take the time to make sure you're comfortable with every part of the process. I can't recommend this place highly enough!
7 months ago Craig Harlow
I've now had my second baby with Palms Birth House and once again it was a beautiful experience! Being my third baby we weren't sure how labor would go, and it was definitely a process! Elizabeth was with me the entire time, never making me anxious or trying to speed anything along. She believes in you and supports you the entire time, always acting in the best interest for you and the baby. I am so thankful to have a Midwife like Elizabeth and wish more mamas in the community knew about the birth center to be able to have the same wonderful experience. ????
10 months ago Jessie Santos
This is a beautiful birth center where you have the ability to have a natural birth supported by a team of very caring professionals! Elizabeth, the owner of The Palms Birth House, came to my house on Thanksgiving Day to deliver my son in 2017. And in 2019 she did it again! But this time we delivered at the birth center. I highly recommend The Palms Birth House and Elizabeth if you are interested in natural birthing. She is a wonderful and caring Midwife and employs a team of powerful women to help you through a beautiful delivery.
9 months ago HELEN RAMEY
The Palms Birth House is so much more then prenatal care. It's a place to connect with other women and I truly feel the love and support from everyone as soon as I walk in the door. The Palm Birth House is family and I know I can always turn to them if I ever need help even long after my babies arrived. They make you feel so special in this special time of your life. Every mama and baby are celebrated like every beautiful stars in the sky.
9 months ago Alan Quintana
This place is amazing!!! I can't say enough of how great my experience was here, from the very first phone call I fell in love. They made me feel right at home on my first tour visit. They welcomed me with open arms, which was so nice being that all my family was on the west coast. Elizabeth was so hands on at all times, like I had 24hrs service for any weird questions that may have come up. Even seeing me right away, when I was worried my feet were swelling up. As for labor she was calming & patience and knew all the right things I needed to hear. It was so beautiful to have my baby girl in a home with so much love. Best experience of my life I wouldn't have changed a thing. I am so grateful I was able to find Palms Birth House at 20 weeks pregnant. ❤️❤️❤️❤️
9 months ago Ida Floyd
Elizabeth was our midwife in late 2019 for our second baby and we can't say enough wonderful things about her! From her knowledge and skills to her heart and sense of humor, she was exactly what our family needed. The staff at Palms Birth House was also truly amazing, making us feel at home and loved at every prenatal visit, and also providing a professional, organized experience throughout our care with them. Thank you all so much!
8 months ago Nidhi Jain
If I could tell every single person about how amazing my experience was with Elizabeth and the ENTIRE team at Palms birth house, I would! And I already have. I came to Palms Birth house and 28weeks of pregnancy. I had been at a previous birthing center in Margate, and I was treated VERY poorly. It was my first time being pregnant and my first midwife treated me as though I was uneducated for not knowing ANYTHING about being pregnant. She was EXTREMELY unreliable and I was absolutely TERRIFIED of being pregnant and even having to go through delivery. I had a mental breakdown one night and read the online reviews for Palms Birth house and I was INSTANTLY sold. I reached out to them at 5:00am and I was shocked to have received an email back at 7:30am asking to come and tour their center. It was literally a god send. From the moment that I walked in, I was treated with warm smiles and genuinely kind people who actually LOVE their job. I spoke to Elizabeth and I felt such a rush of relief and I knew right then and there that I NEEDED to have her as my midwife. From Elizabeth, to Circle care, to having a doula, my entire experience was amazing. Unfortunately I had to be Induced in the hospital due to emergency circumstances, but Elizabeth was right there for every single text and every single call. I was terrified to give birth in the hospital and if it wasn't for her being there for me every step of the way, I don't think I would have had the beautiful birth I did. She truly went above and beyond to make sure that I was okay and consciously checked on me! I love her and the birthing center so much!
3 months ago Marina Pushkareva
Elizabeth is awesome. Down to earth, honest, understanding, and knows her stuff! I couldn't have asked for a better MW or staff. I had 2 out of 5 kids here and if I could go back in time and change my circumstances, I would've had them all here. If you are pregnant and want the best care for you and your baby, do not waste time..book an appointment. You will not regret it.
9 months ago Sammy McKenzie
Elizabeth is absolutely amazing and helped me and my fiance feel confident bringing our daughter earth side. She was there every step of the way durring pregnancy childbirth and postpartum for support and to answer all questions
3 months ago Jerry Malone
Elizabeth was exactly what I was looking for in a provider. She was professional , Yet still made me feel like part of her family. Everyone at Palms Birth House is amazing from the moment you walk in the door it feels Like home. Elizabeth made me feel comfortable and confident in my birthing choice from the first time I spoke with her, throughout my labor and into new mommyhood. I cannot recommend Palms Birth House enough! I will be having all my babies with her!
1 month ago Mohammad Zaidi
HIGHLY Recommended! After visiting every birth center in Fort Lauderdale, Hollywood, and palm beach, when I met Tiffany, Kelsey, and Elizabeth I knew this was where I was meant to be. From day one they were all incredibly responsive, patient, and helpful and as a first time mom-to-be this is what you need! Elizabeth is amazing! She is kind, understanding and knows how to help you handle your needs and wants. My birth wouldn't of been the same without her by my side. Home birth was my want, and that's what I got! Thank you all so much!
1 month ago David Guardino
When I got pregnant with my second baby I knew I wanted something more "Natural". My last experience was not the greatest. So I search for a birth center and landed here and Thank God I did. As soon as I walked in the girls where so nice and sweet I knew this is where I wanted to be . They treated me like a "human" not someone else on there "list" if you know what I'm saying . Elizabeth the midwife is such a sweetheart she makes you feel comfortable and confident . I gave birth on November 2019. It was for sure the greatest and most powerful experience! Thank you Palms Birth house for excellent care that exceeded my expectations!!! ❤️
8 months ago Timothy Forbush
I can't put into words how much I love Elizabeth. She truly is THE best midwife I could have asked for. My husband and I love how she is the perfect balance of easy going/ relaxed as well as cautious. We always looked forward to our appointments with her because of how awesome she is. Her main concern is you and the baby. She will not force anything or put you in danger for the sake of a "natural" birth. I had high blood pressure throughout my pregnancy and she made sure to have a Plan B in case of anything during the labor. That is what made me feel so at peace during my labor. I trusted/trust her completely and know that she will do whatever it takes to keep me and baby safe through the process of pregnancy/ labor. I could go on and on and on about this amazing woman. I was able to deliver my at her birthing center (which was a very calm atmosphere) it helped me stay relaxed through the labor and I was able to delivery my healthy baby girl. You will not be disappointment with this lady. Love her beyond words!!
3 months ago Amy Langley
Elizabeth is a beautiful women inside and out and couldn't care more about her mamas! I felt an instant connection upon meeting her at Palms Birth House. I was in the process of moving and was almost 35wks pregnant. She took me on for the last leg of my prenatal care and went out of her way to accommodate my home birth. I couldn't have done it with out her!
9 months ago Keem keem
Elizabeth is a phenomenal midwife. For my prenatal visits, she welcomed any and all questions and made my three-year-old feel very much an important part of the process (he got to help measure my belly and find the baby with the Doppler). I went 41&5 weeks and was so upset thinking I would have to be induced in a hospital setting instead of having baby at home. When I felt these moments of frustration, Elizabeth was there to listen and instill confidence in me. Exactly what I needed. During my labor, she was the calm presence amidst my pangs of doubt ("Can I do this for much longer?!). And her coaching was so instrumental in preventing a tear (slowing me down when I was pushing too hard and moving baby's elbow so that it didn't nick me on the way out). Thank you to everyone at Palms Birth House for your hard work and for making my birth a wonderful experience!
9 months ago Scott Shelton
The BEST experience! Elizabeth and her amazing team are professional and personable. They give you all the guidance you need but let you make the decisions with no judgment. I have a toddler that was more than welcomed (loved on) at every appointment. I would 100% recommend Palms birth house to anyone and am sad I don't have anymore appointments with them ???? my daughter asks to stop in and see them all the time, and we do!!!!
10 months ago Matthew Benton
If I could rate this place higher in stars I would ! I had my second baby at home (First was at a hospital) with Elizabeth and Vivian as an assistant .Palms Birth house staff made sure my birth was everything I hoped and dreamed for ! From start to finish everyone was accommodating , friendly , reassuring , and understanding ! The staff and Elizabeth were always available whenever I needed them, day or night ! If you want the dream experience with a knowledgeable midwife / staff this is the place to go! Crazy to say but this places makes you want to keep brining babies into this world ;) .
8 months ago Anthony Nevue
LOVE Elizabeth!! She was my midwife for the births of both my babies, first babe was born at the birthhouse and second at home. Love her passion and enthusiasm for what she does and how knowledgeable she is. She makes you feel safe and confident during your pregnancy and labor and has a very calming and reassuring presence. Kelsey and Tiffany are awesome too and the energy of the team is something I loved about the whole experience as well. The team offers you ALL the resources you need to have a healthy, happy pregnancy and birth, from prenatal yoga, chiropractic, mental health support, breastfeeding support, multiple educational classes on different topics of pregnancy and caring for babies, along with any medical care you may require, all in one place. I wouldn't think twice about who to choose as my midwife if I decided to have more kids in the future !! So happy for her and the future of everyone at the Palms <3
10 months ago Kathryn Lewin
I can not say enough good things about Palms Birth House. My experience with them was amazing from start to finish. They have a way of making you feel very comfortable and at home right away. Elizabeth always takes her time to explain things and answer every question you have without making you feel like a burden. The circle care program they offer is wonderful. Not only is it a great way to learn more about pregnancy and post partum life. It also gives you an opportunity to talk with other mommas about all your pregnancy ups and downs. Every time I left there I felt better than when I arrived. I loved my birth experience and the team at Palms Birth House. I highly recommend it to any momma looking for a birth outside of a hospital environment.
1 week ago Scott Reynolds
I was so thankful for Elizabeth and her team assisting us for the birth of our 5th child. I always looked forward to our visits, it was like getting together with a friend, not like a normal dreaded doctor visit. I like how she is knowledgeable about natural ways of approaching prenatal care but also knows the standard conventional ways of handling prenatal care. At the Palms birth House they were super flexible in allowing me to bring my other children when needed. My kids and I always appreciated the snacks they offered. I appreciate the way they worked with my insurance. Because of my positive experience my dear friend is having her first baby there. I definitely recommend Elizabeth and the Palms Birth House!!
7 months ago Dan Shaw
A wonderful place to receive prenatal, labor, birth & postpartum care and support! Elizabeth is a highly skilled and compassionate Midwife and her facility is a quaint "home away from home". Aside from Midwifery care, they offer childbirth education, placenta encapsulation, chiropractic care, massages, breastfeeding support, etc. It truly is a village for mamas!
9 months ago Sean Ryan
They are a wonderful group of ladies! We had an amazing birth experience! Elizabeth is gentle, wise, knows how to address urgent matters during birth in a calm way keeping the atmosphere peaceful and yet she is confident and reassuring. she is very knowledgeable! We love everyone at the Palms Birth House!
3 months ago LillyPain
I had the most amazing home birth experience with midwife Elizabeth from Palms Birth House. My husband and I chose Elizabeth after meeting with many other midwives and ob's in Boca. She definitely has a wisdom and kindness that's unique and special. She has also delivered hundreds of babies through the years, which put us first time parents at ease. We both felt so supported by her, and her staff, throughout my entire pregnancy, birth, and afterwards. The birth was in October and I have gone to PBH regularly for playgroups and chiropractic ever since. I look forward to going there when I become pregnant again, as there is no other team we would rather work with. I don't often feel moved to write reviews, however I HIGHLY recommend Elizabeth. She's a master. I was blown away by how incredible pregnancy and child birth can be.
1 month ago Nathan Jenkins
As a first time pregnancy, choosing to go with a midwife was a little scary, but Elizabeth made it such an easy choice for us. She was always available 24/7, answered and encouraged all questions, is honest, patient, and incredibly kind. Really took the time to get to know me and my partners needs to make this experience as natural, enjoyable, and comfortable as possible. The birthouse is beautiful and very comfortable. Having the little inflatable pool, full bathroom, large beds, kitchen, and whole house to walk around, made the delivery of my little baby girl the absolute best. Elizabeth is an absolute gem! Will definitely recommend for anyone considering this journey. We will be back for baby #2 ???? . Thank you Palms Birth house !
7 months ago Ryan Manheimer
I had my second baby at the palms birth house 9/2/17 and it was the most amazing experience. This was my second birth at the birth house and I would do it over and over again! Elizabeth was amazing to work with. She is incredibly down to earth and patient. She completely put me and my very nervous husband at ease. We felt so comfortable with her, she treats you as if you are a close friend, not just another patient. I highly recommend the palms birth house for anyone who wants to have an empowering, amazing birthing experience.
11 months ago Terrance Wessel
I've had both of my babies with the midwife Elizabeth and I wouldn't have had it any other way. The staff is so warm and professional, I truly felt at home whenever I visited the birth house. I can go on and on about it, I have so much love for them. I would recommend having your babies with her to anyone. I had the loveliest experience and miss them.
3 months ago Bryant Cannon
I had my second son Noah with The Palms Birth House in 2015. It was a beautiful home birth, more than I could have expected! My pregnancy care was wonderful, I was treated with respect and acknowledgment each time. My questions and concerns were always thoroughly answered. The staff made me feel welcomed each and every appointment! I'm so thankful for the care I received while pregnant, in labor & during birth, and postpartum. This place holds a huge space in my heart & would refer each and every mama here.
1 month ago Karla Mckinley
We are so blessed to have Elizabeth and her team as part of the birth of our first baby. They were with us every step of the way. We intended for a water birth at the PBH but out daughter had different. She came 3 weeks early and as nerve wrecking as it was being stuck in my bed at home not knowing what to do, Elizabeth walked me and my fiance through every step of the way as she rushed to us and helped give bring our princess earth side. We are forever grateful and would recommend anyone to make their next birthing experience with the Palms Birth House.
1 month ago
Popular places from the category Midwife