Wentworth Hospice Care, an Amedisys Partner
Hospice Wentworth Hospice Care, an Amedisys Partner, 9 Andrews Rd, Somersworth, NH 03878, United States:
3 reviews
of users and employees, detailed information about the address, opening hours, location on the map, attendance, photos, menus, phone number and a huge amount of other detailed and useful information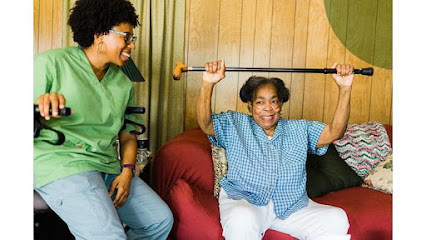 Address:
9 Andrews Rd, Somersworth, NH 03878, United States
GPS coordinates
Latitude:
43.2349816
Longitude:
-70.8820893
Location on the map
Reviews Alexandra Sergeevna
We were blown away by the prompt and supportive care given to our loved one during a very hard time. The intake nurse was so sweet and caring and explained everything to my mother in law (the patient). She was patient and took whatever time we needed to answer questions. Equipment arrived quickly and we were able to get her settled in comfortably. We had to call twice within a week during the off hours and a nurse (and always a warm and caring one!) came and took care of the patient but also was great with our entire family. They made calls for us (such as the church for last rites and funeral home when the time came). They truly took care of our family as a whole and I can never thank them enough. Jen, Emily, Tanny, Brett (and the nurse that came on Sunday - forgive me for not remembering your name!!!) - I wish I could hug all of you. Keep doing what you are doing - you are making a big impact and are all angels in my eyes. Oh and the home health aide was so great as well. Forgive me for not remembering your name either. It was a crazy time for us.
6 months ago Anna Ponomareva
This agency calls itself a hospice organization but it fails miserably in that mission. From the aloof and clinical nurse that did the intake and initial care but never really made an effort to communicate, the volunteers that never came to visit and the perfunctory social worker calls, it was all a worthless experience. A different nurse that was required to pronounce was the only positive experience in the whole relationship. She arranged an audio prayer with a clergyman that was willing to participate in the very early morning hours when my mother died. My siblings and I did the heavy lifting that night along with compassionate care from the nurses and aides at my mother's assisted living. Wentworth Hospice rejected my mother for hospice care three weeks before she died for answering a single question coherently even though she could not perform any of the five ADL independently. I have had the oftentimes play of 'shoulda, coulda, woulda' decisions rolling around in my brain since her passing, but one of the biggest shouldas is that I wish I had chosen a different hospice agency.
4 months ago Tariq Alkhayyat
Documentarians, not compassionate caregivers. Poor communicators. Insensitive institutional nurses, not Hospice sensitivity. And the DME company they contracted are ...probably complicated by the hospice agency....even worse. Equipment was fine. Kept blaming nursing agency for innacurate orders, which I believed. But then never called me about pickup, after death, but kept leaving messages that no one was at house to let them in for scheduled appt. Even after I called and left my number, no call!! We had to keep the equipment in house for4 days after death!! I blame all on Wentworth Hospice!!! Made a very sad experience even worse! And not my first time with a hospice company (CT, and ME), so I know how the hospice people can be!! A really BAD experience with NH Wentworth Hospice!
8 months ago
Popular places from the category Hospice