Design Center of the Americas (DCOTA)
Home goods store Design Center of the Americas (DCOTA), 1855 Griffin Rd, Dania Beach, FL 33004, United States:
73 reviews
of users and employees, detailed information about the address, opening hours, location on the map, attendance, photos, menus, phone number and a huge amount of other detailed and useful information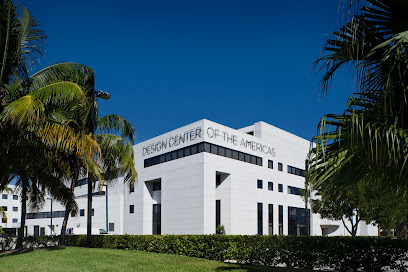 Address:
1855 Griffin Rd, Dania Beach, FL 33004, United States
GPS coordinates
Latitude:
26.0595877
Longitude:
-80.1615902
reviews Sue H
What a magical place. It's like IKEA for rich people. Walking through the showrooms is wonderfully imaginative and the high quality products seems like you're in a mansion of your own with 1,000 rooms. There is a cafe there I plan on going back to. And unfortunately it is only open from monday through friday 9-5.
8 months ago Patti Ballard
The concierge was exceptional, what a pleasant man and very helpful. The structure and design of the Dcota building was really nice in itself. The shops and shop owners all great. We really enjoyed our time and made great contacts for future projects.
9 months ago Pokey Clark
As a child, I remember my mom bringing us here every weekend because I loved everything about DCOTA. She stopped as we became teens because well, i had other interests but now I'm 37 yrs old and now changing my career from nursing to Interior Design because she knew me better than I knew myself. She always told me that I should be an Architect or ID, my high school counselor, he even forced me to take Drafting TWICE after I failed it because, he knew me better than I knew myself. I hope DCOTA is around for 100 years so that I, as a soon to be Interior Designer and Consultant can partake in all the architectural glitz and Interior Design glam they exude.
5 months ago M B
Downsview kitchen is the best place to design your kitchen.
5 months ago Chris Brooks
DCOTA - Designer Showcase of the Americas, features 70 luxury showrooms of interior design. Stunning 800,000 square feet located in Dania Beach, South Florida.
10 months ago Walter Bobadilla
Total home solutions, superior design staff to allow you to dream away.
3 months ago Miller Team
Great environment and quality is brilliant!!
1 month ago Khalid Bahrami
Very professional facility. Beautiful with beautiful views. Stryker has a training facility here. I hope I visit again soon.
4 weeks ago Will Smith
DCOTA houses different business geared toward fashion and design. They allow you to walk inside the campus and look at the different stores and designers. Nice place to look at high end designer furniture, clothing and pieces. It doesn't seem like they sell to the general public, you need a license to buy.
7 months ago Javier Rosario
1st time I've been here wonderful building very high and had a great experience
11 months ago Modiu Obasesan
C BAR Review - I stopped going to Starbucks after buying coffee from the C-Bar. The ladies at the C-Bar are the bomb!! I get a vanilla latte with almond milk most times and it's better than any I've tried from other coffee places.
7 months ago Cathy Williams
The Design Center of Americas better known as DCOTA is a shopper's Haven for home furnishings. This is a well curated collection of only the finest home furnishing retailers and products under one roof. Regardless of the decor or style, you will definitely find what you are looking for at the Design Center of the Americas.
1 month ago Juanta Verge
This place is awesome. My company had our holiday party there and it was insane. The atmosphere was awesome. I hope we have it here again.
11 months ago Jane Pate
Charge 3.00 to park but there are no parking spaces, This building sports SIXTEEN bathrooms... only problem is 12 of the 16 bathrooms are locked, of the remaining 4, 2 are being renovated, and one is being "cleaned". That means this massive mall has ONE usable bathroom (good luck finding it) and it is a disgusting mess. When you finally find that bathroom you may want to bring your own toilet paper, paper towels, and soap... The "Design Center of the Americas" may have the worst Design for their patrons, and certainly does not care about their tenants.
7 months ago MICHELLE B
This place is incredible, I never knew it existed. I went for work and it was one of the most wonderfully I appealing exhibited ever been in. Very professional, very glamorous, very design savvy.
4 days ago Miguel Nebot
I go there to take real estate. The location is easy to find. There is ample parking. It's a quite setting. And near the Fort Lauderdale airport.
2 months ago Trevor Goodson
Wonderful selection of luxury items! Best to go with a trade professionals for acces!
11 months ago Jordan Denmark
Great place for designers to pick up ideas and work with luxury materials suitable to the clients specific requirements
2 months ago Mario Tagaras
Ide really like to say what I think ,but would probably be sued over it. The stars should say enough.
1 month ago Edison amparo
Beautiful but incredibly difficult to navigate if you have never been there before. Tried to find the Chewy office and it took 15 mins.
1 month ago Shannon L
Great showrooms for kitchens and bathroom design in particular Downsview Kitchens and the restaurant DCOTA CAY located within the Design Center is terrific place to have lunch.
4 days ago Greg inConway
Incredible place for great ideas and design of interior. Phenomenal showcase of brands, designers, collections.
3 weeks ago Carolyn Schaeffer
It's beautiful and... Dare I say it? Swanktacular!
4 days ago Jerry Kuziak
High end retail furnishings shops contained within this design center.
11 months ago Craig Florey
Amazing show rooms, is very quiet place, the only problem is the parking is hard to find an empty space for parking.
1 month ago Sushil Chaudhary
Nice clean atmosphere great g4s security service.
11 months ago Rachel Beaman
Make sure you bring your own Toilet Paper! Sadly, DCOTA never supplies it. Say What?! That's right folks. The DCOTA building supports unhealthy BM's! So be sure to carry a roll of Charmin Ultra with you because the struggle is real! Sadly that's not even the worst part, that's just if you can actually find a bathroom that isn't locked. So to recap! If you're planning a trip to the Design Center of the Americas - you're going to want to bring TP and have hope you'll find a bathroom unlocked. You never know, if you bring a doctor's Note, maybe, just maybe they'll unlock a bathroom nearby. :)
10 months ago Nader Ramadan
The place where interior designers shop for their most demands don't clients
4 months ago Russ Hillman
Very nice!!!
1 month ago Lance Brown
Nice place
10 months ago Ismail Ahmed
Lovely place
4 days ago neha srivastava
Very good designers on site like downs kitchen
4 weeks ago Jaysri Mohan
A lot of interesting showrooms in one place
3 weeks ago duane eash
Beautiful facility with lots of options for home decor.
4 weeks ago Caitlin Schierbeek
The Best of the best in one place, for Interior design.
11 months ago Daynnara Malave
Great spot to spot to work at ! Highly recommended
1 month ago Christie Wallace
Excellent emage branding and design Weston
1 month ago Patty Warsocki
Great
10 months ago Sheree Trottier
Beautiful showrooms, cafe is a bit pricey
4 months ago Johan Yssel
Well maintained and cool interior design.
11 months ago Ryan Maples
I love this place!
9 months ago Damien Vigil
Nice design center with very beautiful options
1 month ago Maryanne Starbird
Great selections for all tastes!
2 months ago Smoother Smyth
Very impressive tables !
11 months ago Alexander Gross
Wow! Best brands are here!
1 month ago Kiera Sofia
Beautiful architecture
10 months ago Micheala Mackenzie
Security is a hassle. Just to go thru the parking...
2 months ago Raynard Shank
DID YOU ALL KNOW THEY DO NOT PAY THERE BILLS!!!!!!
1 month ago carrie melissen
Great experience
11 months ago David Ely
Great resources
11 months ago
Popular places from the category Home goods store