Backcountry Office
Outdoor sports store Backcountry Office, :
24 reviews
of users and employees, detailed information about the address, opening hours, location on the map, attendance, photos, menus, phone number and a huge amount of other detailed and useful information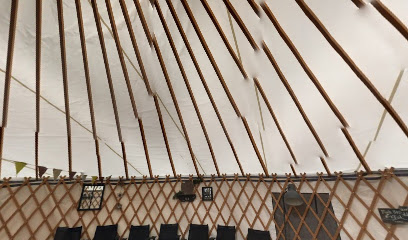 GPS coordinates
Latitude:
39.9049145
Longitude:
116.4583954
Location on the map
Reviews Josiah Gummeson
This company is a joke. I ordered an Arcteryx jacket as a Christmas gift and received a pair of kids socks. Their answer was that they'd send a new order out but it wouldn't arrive by Christmas. We still have two shipping days available so they could easily overnight, I love 30 miles from them!!!! No offer to fix their screw up, no discount, nothing but a rude employee. I will NEVER purchase from this company again.
10 months ago PTB BULLIES
It's so nice having back country in my backyard. It makes it convenient buying things you have to try on white clothes or shoes. Don't go there unless you want to spend half your paycheck because there are so many cool things there.
7 months ago Jordan Ddickman
Love their sales & quick shipping. First time ordering from them & did not disappoint. They did charge for shipping, so I took a star off because of that. But the coat I got was such a great deal. Over $100 off!
7 months ago Pon Dablo
Terrible business practices as a whole. Aside from their legal drama, they barely pay their warehouse workers above minimum wage and also have the same ridiculous methods Amazon uses for warehouse workers. They get pat down by security and have to go through metal detectors between breaks and for the start and end of shift, but also have high metrics they cannot obtain.
6 months ago Linda S
Great office to work at.
6 months ago Matthias Meister
Wow! Unbelievable service. They now have a loyal customer for life. I highly recommend them.
6 months ago RON B
Used to be a great outfit. Now they are really inept. The send the wrong sizes, even the wrong merchandise, etc.. Used to use them all the time but moving on to other outdoor retailers.
10 months ago paula sumar
I've done many thousands of dollars of business with BC over the years and formerly held them in pretty high regard. However, on my most recent order, on which I paid expedited shipping, they shipped via OnTrac, which is absolute trash. In no way do I expect to have my skis on time (or to the right address, or ever) now, which is kind of killing my weekend and defeats the whole purpose of me doing business with BC in the first place. I'll be taking my business elsewhere (easy to do from Colorado) until BC cuts ties with OnTrac. I'd pay more for real shipping but OnTrac is like the methed-out trailer park version of a real courier.
10 months ago Gene Starwind
Used to love them, now they're corporate sell outs trying to go after small mom/pops.
9 months ago Karen Christopher
This will be my last time Conducting business with backcountry. They continue to use Ontrac to ship their goods. Ontrac is the worst shipping company and I lost another package. Terrible customer service in my opinion on backcountry part for continuing to use Ontrac even when they know Ontrac is a 1 star company.
7 months ago Clint Poncy
Unreliable shippers who cannot follow instructions. Poor CS in dealing with the delivery issue
8 months ago Chuck David
This company is the worst, one that thinks the word backcountry belongs to them and is suing smaller companies to uphold their vision.
2 days ago Kc Ryan
Love the gear they offer across a wide range of activities.
8 months ago Daisy Estrada
Friendly, helpful staff & Great outdoor gear.
2 months ago Chris Carroll
Great staff and very professional
7 months ago Shelly Reed
Awesome customer service, some of the best I've had. Chris is killing it.
2 months ago MIMI Warren
By far my favorite outdoor company.
6 months ago Greg Fletcher
Top notch gear and great customer service. Backcountry Gearheads are knowledgeable and reliable.
2 days ago Donny O
Great, fast shipping and items are in great condition, no defect. Thank you!
1 month ago Hannah Spare
I love pretty much everything about backcountry, but I hate that they use ontrac to deliver packages. I wish they would use ups, fedex or basically any other service heck I bet my grandma could deliver packages better than ontrac! But other than that I love backcountry and will continue to use them.
8 months ago Danny Skullfuker
Lots of nice outdoors equipment and clothing
9 months ago Tammy English
They stole $190 from me
7 months ago Emily Elliott
Wonderful place and people
10 months ago Candy Pena
This isn't the retail store address!!
8 months ago
Popular places from the category Outdoor sports store