Essity
Exporter Essity, 7030 Louisville Rd # A, Bowling Green, KY 42101, United States:
40 reviews
of users and employees, detailed information about the address, opening hours, location on the map, attendance, photos, menus, phone number and a huge amount of other detailed and useful information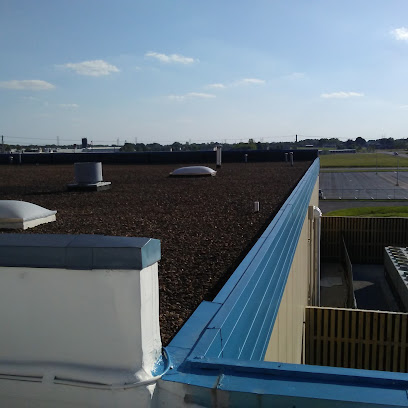 Address:
7030 Louisville Rd # A, Bowling Green, KY 42101, United States
GPS coordinates
Latitude:
37.0363298
Longitude:
-86.3360842
Location on the map
Reviews Jill B
Real friendly and helping people great at their job always quick even with live loads and a really coordinated place, always have things planned out
8 months ago Brian March
Got to check in with yard man got me a dock was able to take a cat nap and I was loaded and on my way worked out ok
1 month ago Jesus Matta
I'm in and out of here regularly. The people are easy to work with. My only complaint is there's not quite enough folks in shipping/receiving. That slows thing up a bit on occasion while I'm living by a clock...
6 months ago Helen Prouty
Great place to load in and out been there several times it's always a good experience
1 month ago Stephen Littlefield
Ok
8 months ago Todd Courtney
It's very simple if u follow the phone instruction it's big place people are awesome for trailer switch
11 months ago Priscilla Llerena
These people are very rude and always yell at me saying there loading dock is not a bathroom I wish mr taz would not send me here
4 months ago Jason Mills
In and out. Clean and very professional
6 months ago Rose Perry
Smooth drop n hook!!!
2 months ago Jimmytanner Tanner
Sit 3.5 hours and two pallets were put on truck.went in ask how long could not tell me said go back to truck. l said no unload your freight they acted like I was joking I got there boss and made him and I left stay away from this place you are treated like **** let there fright sit
1 month ago Shannon Gurley
Fast in and out people seem friendly and helpful
9 months ago Stephanie Ledoux
Nice people, fast unloaded.
10 months ago Martina Flores
This place has become a B**L S**T. 6-7 hours loading time. Shippers don't load until their stupid computer tells them to load. Arrived at 11:00 am and loaded at 5:30 pm after calling several times. No, no and no to these unprofessional people who do not care our ELogs and our precious time.
10 months ago hijodelantorcha nunya
Great company to work for
7 months ago steve griffin
Easy in and out
4 months ago Sathya Madhu
4 h in dock, hope they go out of business soon. Don't waste your time.
10 months ago Anthony Riley
Seems like a good place to work so far.
1 month ago Natasha Enam
Easy in easy out. Show up 2hours early to make your appointment.
2 months ago Charles Langley
Over 4 hours loading time. 1 pallet will be put on every 15 to 20 minutes
1 month ago Habil Badhi
Slow loading. When you finally get through the gate and see 7 employees just standing around doing nothing you know you're in for getting your time stolen from you.
10 months ago Olamide Okpara
Loooooong pu time. 5.5 hrs
3 months ago Jimmie Porter
If you git drp n hook thank heaven. Otherwise takes 4 to 6 hours for live load
1 month ago project zorgo
I worked as a contractor here. Fantastic people!!!
7 months ago Andrew Cousins
By far one of the worst Essity Places I've ever been to Showed up yesterday to pick up my load that was supposed to be done I was on time still setting here 15 hours later and it's still not ready I would say by far one of the worst warehouses I've ever went to do not recommend anyone to deliver or pick up from here every time I come here it's a waiting game will not be back after this one
7 months ago William Henley
Some what needs maintenanceing
8 months ago John Westmoreland
This place is super SLOW!!! Been here for over 5hrs getting loaded. They don't start loading and unloading till 7am even thou it says it's open 24hrs. One of the worst places I've been to.
10 months ago Aastik Chawla
Slow- definition of slow.
10 months ago julan mcDonough
To slow very very slow
11 months ago Erick Calawayy
Slow loading 5 hrs. Freight was ready to load. 2 stars because they gave me a door 4 hours before my appointment.
11 months ago Eric Myren
Easy in and out place
11 months ago T Law
Nice people
3 months ago Rahid Hantal
It's work, it's definitely a safe place to work ;)
5 months ago Kevyn Orr
Loved it
7 months ago aishwarya patil
Lit
11 months ago Ratna Fleming
Slow and lazy.do not come here . 1 star is too much for them.3 hours and still waiting
10 months ago Tharshini Uthay
Great people and neat production
10 months ago Unique One
Will fire you and then not give you a reason. Not worth your time.
7 months ago Jere Crowley
Best place in bowling green to work
11 months ago Priyank Patel
Soo slooow
1 day ago David Tripp
Çlean
7 months ago
Popular places from the category Exporter