Golf course Hidden Meadows Golf Course and Discount Pro Shop
Golf course Hidden Meadows Golf Course and Discount Pro Shop, 240 W Old Town Rd, Old Town, ME 04468, United States:
12 reviews
of users and employees, detailed information about the address, opening hours, location on the map, attendance, photos, menus, phone number and a huge amount of other detailed and useful information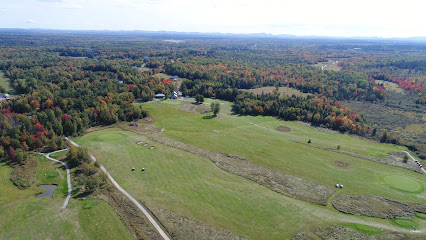 Address:
240 W Old Town Rd, Old Town, ME 04468, United States
Website:
hiddenmeadowsgolf.com
GPS coordinates
Latitude:
44.9632492
Longitude:
-68.7184753
Location on the map
Reviews Sayan Molonov
Best greens I have seen anywhere, fairways are mostly dried up, holes are interesting, wide open golf. Touring courses within an hour of Orland Me and this one is in top 5.
3 months ago Шурик Голиков
Great course, welcoming atmosphere, so much fun to play here!
5 months ago Elena Wadehra
FANTASTIC staff and great job on course
2 months ago Андрей Архипов
Nice driving range and very challenging putting green. Pro shop was amazing. If your new and don't wanna break the bank to start playing they have highly discounted clubs. If your a experienced player they have all the latest and greatest clubs at great prices as well.
3 months ago Леонид Громов
Came in with my wife to play. Neither of us really golf and were a little intimidated coming out but the folks in the pro shop were very welcoming and seemed genuinely excited at the fact that we were trying to get into golf. The gentleman at the counter suggested we start on the range so we don't get discouraged. The balls for the driving range were in very good condition and very reasonably priced. The range had more than enough spots and we didn't have to wait even though it seemed like a busy afternoon. On top of that, they let us use two sets of rental clubs free of charge on the range. The clubs were in great shape and were very nice, especially since we didn't even have to pay a dime for them. We were feeling pretty confident on the range and so we asked about heading out on the course. There was no wait at all and the Pro, I believe his name was Joe gave us a quick informative rundown of the course so we didn't get confused out there. The course looked absolutely gorgeous and the greens were pristine. Definitely an amazing experience and introduction to the game, we both encourage anyone on the fence to come in and give this course a chance. Very friendly service and a gorgeous campus. 10/10
11 months ago Андрей Шибаев
My first time playing golf ever was about two months ago, and I was very intimidated at first. However, the staff and other players at the course are some of the nicest people to interact with, one staff member even helped me pick out my first 3 wood! The carts are great, driving range is beautiful, putting green is a perfect warm up, and the course is a sublime and relaxing experience whether you are a beginner or pro. I would recommend this course to anyone and everyone, especially if they are just starting out. Would rate more than 5 stars if I could.
11 months ago Николай Клёвый
Hidden meadows is a fun and challenging course in a nice country setting. The staff is really friendly and the owner is also a club fitter, equipment seller and PGA instructor. We just played in a tournament here yesterday and the course was in great shape. The greens were especially nice. The management hosts many fun tournaments throughout the year (with prizes!). If you're in the Old Town area, I recommend giving Hidden Meadows a try.
7 months ago Станислав Тарасович
The course was a ok course but while my Dad and I where there a grounds keeper who was moving the holes parked right behind the flag on hole 5 while we where approaching the green and didn't move. Then on hole 7 he walked up on the green and stood on the green while we were hitting. When we asked him if he knew any golf ethics he laughed at us and said he had to do his job somehow. I will never be back to this course in my life.
1 month ago Алёна Himmelsbesen
My favorite nine hole. Now with alternate tee boxes for a back nine. Course looks nice overall, clean. Fairways and greens are good. I'm just a hack, but I still enjoyed my 95 today. The addition of a driving range will be better utilized pre-game next week.
9 months ago Елена Шумило
Public, 9 hole golf course. I would play again, Average course for the area. I would recommend this course. Better courses nearby, but fairly priced based on quality and competitive area pricing. They hold some fun events there. Scrambles, Big Cup, Best Ball.
11 months ago Сурприз Мз
I have only played this course once but it's very enjoyable.
2 months ago Андрей Лебединский
I came to Hidden Meadows around 2pm on July 28 to drive golf balls with my girlfriend and my friend. The man working at the front desk displayed such poor quality customer service that I am driven to write my very first review of a business, and I'm never prompted to do this because I have worked many jobs in customer service and understand how stressful it can be. This man not only was rude when I asked for help on which size bucket to choose to hit golf balls with, but when I returned after a fun and positive time hitting the golf balls, I hand the empty bucket and my clubs in and the man immediately accuses me of "Slamming my golf club on the ground after a bad hit" and when I told him I didn't think it was me, he immediately cut me off and said that he saw me do it. I've never been so taken back by the lack of respect for a customer before, I'm not sure if this man was just having a bad day, but he is the reason I will not be returning and recommending to everyone I know that is interested in golfing to never return to Hidden Meadows Golf Course.
6 months ago