Pediatric Associates Skylake
Pediatrician Pediatric Associates Skylake, 1610 NE Miami Gardens Dr, North Miami Beach, FL 33179, United States:
220 reviews
of users and employees, detailed information about the address, opening hours, location on the map, attendance, photos, menus, phone number and a huge amount of other detailed and useful information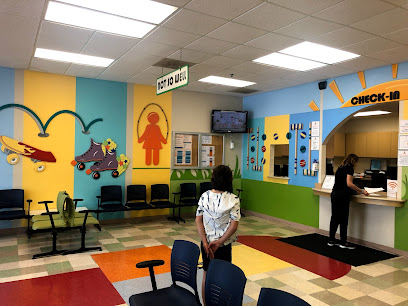 Address:
1610 NE Miami Gardens Dr, North Miami Beach, FL 33179, United States
GPS coordinates
Latitude:
25.9447293
Longitude:
-80.1683360
Location on the map
Reviews Joe Hickman
Natasha is a SWEETHEART ❤️. The welcome in the office is enough to ensure you that your child will be under the care of an amazing team. Doctor Anne Marie Abao is so nice and caring. She takes her time with ALL of her patients. My last …
10 months ago Andrew Price
Great doctors and support staff despite the demands by a waiting room chock full of sick kids, well kids and their parents.
5 months ago Unicorn Lover
Stay away from this Pediatric location. My son needed to get pre-approval for his medication. Pediatric office was feeding me lies that they send all the paperwork to insurance company. After four weeks of calling them they said call …
9 months ago Kittie Fynz
Glinda Louis is the best she have great customer service nice respectful and very helpful she deserves a raises
10 months ago John Miller
I been coming here since 2003 today I call for my child sick visit apt was fast to make at the same day also the ma very professional, knowledge,she really like her job thanks Ruth sabriana ,clean office
3 months ago Sydney
Good doc in general but Saturdays they have up to 2 hours delay for appointment.
10 months ago ct gman
Went in with my 11 yr old son, the front desk staff member was distant in eye contact and told us to wait on the orange sticker on the floor. No good afternoon, just wait on the Orange. Ok, so I waited to be called and that was a whole 2 …
1 month ago Rocio Lobato
The staff is warm and friendly. I noticed that they were following safety protocols to keep both staff and vistors safe. In a time like this, it's good to feel safe.
11 months ago Jill Lucas
Staff talks bad about people and are rude. They should be trained to treat and deal with people better .
1 month ago BOITSHOKO Kabasia
I had an appointment at 10:30Am it's when I decided to leave at 11:45 they decide to called me in.
9 months ago Kevin Lynch
I had a bad experience 10/28/20 at Aventura office of Pediatric Association. I'd scheduled a flu shot visit for my kids two weeks before the appointment. I was receiving multiple emails and text messages confirming the appointment. When we …
3 months ago Benjamin Bostaph
My experience was fantastic ???? It was a pleasure. The doctor was very knowledgeable, and kind. And staff were amazingly nice
10 months ago Isaac Alves
First off there's no Doctor like Richard Bennett he's beyond amazing. Doc R. Bennett sincerely and genuinely care for his patients and hes kids friendly. That's a big factor for me as a mom as well the way hes concern about there health. …
1 month ago Nazanin Nj
Drs and staff are okay . Wait time absolutely sucks ... appointment at 8:00 . 9:20 and I still haven't been called yet .
7 months ago Natalia Mamita
My experience at Skylake Pediatric Associates is always a great one. Dr. Abao is an amazing Doctor always informative and patient. The medical assistant Martha is always friendly and efficient and she's amazing with my baby. The clinical …
11 months ago Barbie Willigar
Good afternoon ???? everyone, so let's get right to it. I called to this location due to that the aventura location was completely booked until August 31.2020. I took my daughter for her anual check up and and her vaccines ???? once I arrived I …
7 months ago Bob Pieron
The staff here is always so pleasant and helpful. My kids has been going here for 4 yrs now, if I ever have to relocate I will be comparing the new office to you guys but I hope I never have to leave. my kids love you guy to. Please keep up the excellent work.
10 months ago ronald schooler
VERY poor service. it seems that patients are like merchandise pushed thru the system. No consideration, no time spent with patients., diagnostics are not conducted in depth. TERRIBLE place to take kids to get better. I would not recommend it to any parent who want to have their children under professional care.
8 months ago Brandon Huckaby
I changed providers from mbchc to pediatric associates and I got to say that was the best decision I made for my kids. The place was clean and staff were friendly and the wait time was amazing I was in and out in an hour. Super happy
10 months ago Borys Pierov
Dr. Kendrick is so kind and gentle with my daughter. I love how he take his time with her never in a rush. Very thorough and knowledgeable. The office is amazing. All the staff are friendly anf professional at all times.
9 months ago Wayne Jirsa
Wait time is horrific. Appointment set for 3pm wasnt seen by doctor till 4pm left office at 430p. You would think that the onset of Covid 19 scheduling would be better.
8 months ago Yeri E
The overall experience was great; however, I was told that they called me about my child's insurance that was cancelled but i found that out when I got there. I checked my messages and missed calls, there were no messages from Pediatric …
1 week ago April Murray
Best place to take your children. For medical help. This is a clinic, not a hospital. Lots of parking. Very clean place. My children have been going there, for 17 years. Great doctors. Great nurses. Great customer care service. It's an …
6 days ago Keith Griffin
I Love Dr. Imagawa! She is amazing with my children . My kids love going to to her and she knows them very well. She's kind understanding and patient .I recommend her to all of my friends coworkers etc.
1 month ago Samuel Jose
The reason I came to this office 18 years ago with my first (newborn) child was a bad experience with office staff at another pediatrician's office. The doctor at that other office was wonderful but her staff made appointments unpleasant to …
11 months ago Cynthia Tibbet
Hours are convenient and staff are professional
2 months ago Hilla
Our first time there was a very pleasant visit. Dr Imagawa is AMAZING! It's sad that she's leaving because we fell in love with how she treated my newborn as well as me and his dad . We just hope that we can find another dr with the same personality as her ...
9 months ago Beth Bostick
They are amazing. Everyone is from front desk to the doctors! I love it here
10 months ago Jae Eagle
I love pediatric associates and this location delivers. Had to do a same day visit, was inside within 10 min. Out within 20. Doctors are super nice and friendly
1 month ago Wenhui Chen
Great service, staff is very professional. Wait is not too bad and overall I'm happy with the staff.
10 months ago Rachael Free
Wait time is wayyyy too long . Its over an hour and a half for the whole process. I had an awful experience with the skylake location. I signed in like I always do, they said we will call you when it's your turn. I go to my car and wait …
1 month ago Jyoti Sharma
The costumer services was very good. The Dr. Barboza was nice but I enter and exit with the same problem, she didn't explain what can my kid could have and didn't send the rx to the pharmacy to pick it up. The next day my kid was worst...
10 months ago Steve Hullcranz
I drove my 2 month old here who has a runny nose and has been coughing so I need him to be seen ASAP and arrived at 11:45pm (on a Saturday) because your hours say open until 12 am and not a soul was there in the office. Please fix your online hours so that this doesn't happen to someone else.
6 days ago Shilpa Gupta
Dr. Abao is amazing. I trust her with my girls completely.
10 months ago Sufian Sheyab
Our last visit for flu shot was horrible!!! My two little kids waited for flu shot ONE HOUR, they were stressed, because it's an unpleasant procedure for them,i tried to distract them as I could!!! During this time absolutely nobody didn't …
6 days ago Marcos Regis
Any Pediatric Associates clinic is amazing. There are operations and service is incomparable with any other pediatric clinic. I been to three, and all have the same aesthetics, operations, and service.
10 months ago Shannon Swartzendruber
Took my son in Monday because he had a 100 degree fever. They tell me its a virus that if he doesn't get better come back in 3 days. Today is Wednesday and now my son has 101.7 degree fever. Sad way to do business. They could have treated …
3 months ago Destinee Fulk
Best place for kids ... nice & clean .. also dr / all staff
10 months ago Unique One
I love the pediatric Associates at skylake office the staff are very helpful and respectful ready to help you.
10 months ago Christine Cayedito
My appointment was at 8:50, waited almost 2 hours before seeng the doctor (They called us at 9:50, after going to the front desk and asking what is happening) Front desk was not friendly at all. Line of 7 people waiting and only one lady in the front. Doctor came to the procedure room at 10:40.
11 months ago Nicci Moore
It's always a pleasure to come here. The staff is friendly, helpful and efficient. The process is quick and Dr. Abao is the best.
11 months ago Kelsey Mengle
I m very happy and they are very nice, care for child
6 months ago Debra Pegram
Doctor kendrick and his assistant nakita are the best. They are so caring, patient, attentive the service is always outstanding 100% is no where near enough to describe. But overall the full staff at skylake is great.
10 months ago Keosha Sherrod
My child's experience with Dr. sayaka-imagawa is always heart warming. There has always been that excitement when my daughters knows she's going to see Dr. Imagawa. I don't believe there's a special word to describe the bond and trust between patient and doctor but it amazes me. Dr. Imagawa is family.
3 months ago Danielle Drollinger
Pediatric Associates are excellent. They care for your kids health. They are all very attentive.
1 month ago Jeremiah Rodriguez
My daughter was seen by Dr. Aboa (spelling?) for the first time. She was excellent! Kind, thorough, patient, knowledgeable, warm, helpful... Since my daughter no longer wants to see Dr. Bennett since she is 13 (and he is our friend!), we are thrilled to have Dr. Aboa as our new primary physician!
11 months ago Jared Schroeder
I want to say this place gives you VIP treatment no matter if it's early hours or after hours. I want to give a shout out to Dr. Marie Abao,nurse Brittani and MA Aleta. Keep up the awesome job. I've referral over 50 parents all over from my job,schools and everyday living I've always talked highly of this place.
11 months ago Madi Mantell
It will be perfect if it wasn't for the waiting....some time can be 30 minutes with an appointment.
10 months ago Lakshmi V
I've been taking my kids here since they we're born. It gives me great pleasure to day they are truly amazing. Best friendly staff and knowledgeable physician. My favorite is Ms. Gabrielle Eneman-Becker. She amazing and heartwarming. She is dedicated to children. Real angle and hero I simply love her work.
3 months ago Colan Mctaggart
I have been coming here since 2012 and the staff is very friendly and kind . I have 2 kids a new born son and a 6 year old and DR Abao is very patient , always answers all my questions . She is knowledgeable and doesn't make you feel rushed …
9 months ago
Popular places from the category Pediatrician