Dr. Belinda Maples, MD
Doctor Dr. Belinda Maples, MD, 101 Fitness Way, Athens, AL 35611, United States:
14 reviews
of users and employees, detailed information about the address, opening hours, location on the map, attendance, photos, menus, phone number and a huge amount of other detailed and useful information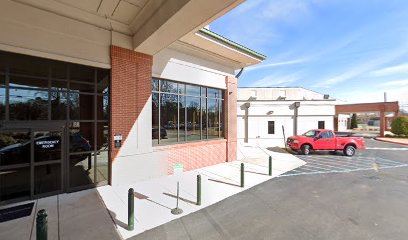 Address:
101 Fitness Way, Athens, AL 35611, United States
GPS coordinates
Latitude:
34.8041172
Longitude:
-86.9792309
reviews Jay Winkler
My daughter and I were patients of hers for many years until she stopped accepting patients with Medicaid for gynecological issues and was barely available for appointments for my doctor. It's extremely hard to get an appointment with her and not the CRNP, and when you have anything that needs to be called in like referrals, it takes them a good while to get it done. When you can get an appointment with her, though, her mannerism is friendly and professional. She's very attentive to your needs and concerns in the office and makes you feel at ease when she's examining you.
9 months ago aanchal panwala
Complete lack of bedside manner. Changes meds without consulting with patient about effects.
5 months ago Kashif Durrani
She's never there!! When she is she doesn't listen at all! Don't waste your time!
6 months ago Anthony Farrer
I went in to see the Nurse Practioner on Sept 30, 2020. It was supposed to be a wellness check. I had some medical issues I wanted to ask about. I was told that she had to do her job and was limited on time. She had me draw a clock face and told me three words to remember. I was livid that I had used my day off work and wasn't allowed to ask legitimate questions about my health. She finished w her questions and let me ask one of mine. She then gave me a card from a company " who had brought them lunch" her recommendation based on free lunch. After I left I got a call that I needed to sign some papers. I stopped in the next day and the paper was about a test I didn't agree to take. Wonder what they were given from that company. As a side note. The lady who took my blood didn't even wear a mask. Wow!!!
1 month ago Namal Khan
Dr. Maples is excellent. I have a lot of orthopedic problems and multiple operations on left leg along with 3 tkr on left knee due to an almost fatal dirt bike accident years ago. This has been complicated by my diabetes. Most family physicians would not take time to even look at this problem when my wounds would open up with severe swelling. Dr. Maples would examine it and start treatment immediately knowing exactly what I needed without me having to see a specialist. Always completely healing. I'm very impressed with her knowledge, compassion and caring spirit. I will recommend her to anyone.
5 months ago LE Eastman
I have had issues in getting the proper referral sent to where I need it. On SEVERAL occasions. It is very hard to get in to see the doctor. And if you call and leave a message it is rare that you hear back from them. On several occasions, I have been put on hold and they hang up on me. I also feel that the doctor wont truly listen to all of what I have to say about my symptoms. Etc. Overall the office eventually does what they need to do. But I think it could definitely use some improvement.!
7 months ago Matthew Moore
The pressure measuring device didn't work on me and they didn't even try to do it manually. They want to do everything very quickly without letting you tell them what your symptoms are. very disappointed
7 months ago chiki alejo
Dr.Maples is a very intelligent Dr. She delivered 3 out of 4 of my children and the care that she offers me and my family is one of a kind. I adore her as she listens and treats her patients with a open heart. Needless to say she's been my Dr for 20 years and no complaints from me or my family.
5 months ago Robert Likes
I love Dr. Maples. She had been my doctor since I was 16 and is the doctor for my husband and kids. Would recommend her to anyone. She is very popular and does sometimes have a wait for appointments.
8 months ago Eduardo Hossein
I liked the doctor, but it is very difficult to see her. Also messages were never given to the doctor from the nurses. If you need to get in to see the doctor instead of the NP then you will need to book a minimum of 6-8 weeks in advance. Also when I would call in and leave a message with the nurses (Which I only did 3-4 times over more than a year) I did not hear back 3/4 times. The fourth time I called in because the doctor had tried me out on a new medicine and I was having a horrible reaction to it. I called and left a detailed message and did not hear back for over 24 hours. I am now looking for a new office.
8 months ago Jacqueline Walls
I have been going to Dr. Maples about 13 years and she is a wonderful doctor . The staff is very sweet and helpful . I would always recommend Dr . Maples to all my friends and family .
8 months ago ALVIN HOMES
I dont feel like I'm getting anywhere with her. She friendly and seems like she's going to help out but the second you leave the room so does that helping spirit.
8 months ago Dale Renfrow
I've been a patient for over a year i have yet to see the actual dr ive always seen the nurse practitioner which was ok with me but then she quit and you can never get an appointment i had a car accident and tried to come in that same week for dr maples to check me out i couldn't even get an appointment for that within the week. Plan on not seeing her if she's your dr.
10 months ago Alex Movitz
Takes care of most of my family!! She's family not just a Doctor an well worth the wait!!
9 months ago
Popular places from the category Doctor