Tennessee Orthopaedic Clinics
Orthopedic surgeon Tennessee Orthopaedic Clinics, 9430 Park West Blvd #110, Knoxville, TN 37923, United States:
220 reviews
of users and employees, detailed information about the address, opening hours, location on the map, attendance, photos, menus, phone number and a huge amount of other detailed and useful information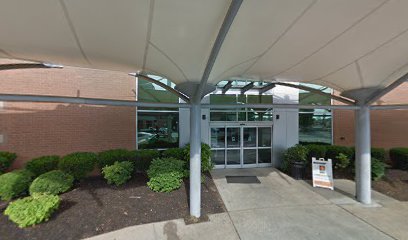 Address:
9430 Park West Blvd #110, Knoxville, TN 37923, United States
GPS coordinates
Latitude:
35.9173020
Longitude:
-84.1027450
Location on the map
Reviews Deep Singh
First you have to walk so far to even get into the door from where you park and hard to do when your not walking well at all then you have to walk a long distance to your exam room. Definitely not designed well! Seen a student and she was very nice and she implied that Dr would be coming in but never did see him or even know what he looks like. Seem like a waste of time but did get a MRI scheduled and realize it just a process. The receptionist was efficient and nice and did not have to wait long in waiting room! Everyone seem nice. Glad they got my MRI scheduled and reading for next week and delayed a long time.
9 months ago Christine Gerner
I was very impressed with Dr. Kennon from my first appointment with him. He was very thorough and explained everything that he was going to do. His follow up with me after surgery was stellar and his office staff was very helpful, polite and courtesy. I would highly recommend him to anyone ????
9 months ago Yuriy Mishagin
From the moment I stepped into the clinic I was greeted with a smile. The lady at check in, Donna I think, was very nice and helpful. My experience with the nurse, Danielle was the same. I was pretty sure I had fractured my ankle and the x-ray tech was gentle while positioning my foot. Ashlee was thorough with her examine and did a great job explaining the break to me on my x-ray. Cheles was great while casting me and very outgoing and talkative which I appreciated. Despite having a broken ankle, my experience was very good.
10 months ago Mike Veazie
Dr. Renfree took amazing care of me. He was very understanding to the break in my arm and very knowledgeable and he explained the procedure to fix it in a manner that I could understand. My surgery has went very well. I recommend him to anyone!!! His office and his staff also were extremely nice and made me too feel very comfortable being there. The surgery center that he uses had very nice nurses and staff who again helped me and made me feel comfortable. Best experience ever with any Doctor.
5 days ago Nicky Wilkinson
Great atmosphere and the staff was very helpful. Dr. Wilson was very thorough and caring. I highly recommend him to anyone.
9 months ago Matthew Chow
Dr Conrad Ivie is one of the best most compassionate Doctors that I've been to. If anyone is looking for a good Orthopedic Doctor, contact TOC. You will be happy that you chose Tennessee Orthopaedic Clinics.
9 months ago Dave FR
These guys are on the ball! That also includes when its time to go home, but I understand that completely. Had an appointment with my sons primary, X-ray was completed in Morristown. Results came back and the primary recommended for us to see these guys. Gave them a call, was transferred to the correct department and had a same day appointment scheduled. Long drive to the practice but, that is not their fault. Due to Knoxville traffic being worse than I expected, I showed up 2 minutes late. With in 5 minutes of check in we were taken back to the room. Within 6 minutes the nurse practitioner whom we were scheduled to see came in, looked at the images, and determined that my son needs a splint first due to swelling then a cast in a week. Splint application and all we were done in 75 minutes. That's pretty darn good for a busy big city specialist! Had the casting appointment scheduled the next Monday at a really convenient time slot. I'll post another review when prompted for the next visit.
11 months ago Pompilio Pavon
I am so lucky to have Dr Pesut for my care She is great explaining what to expect listens to your concerns. If anyone needs a foot Dr She is your gal!!!!. Her Pa,s are wonderful.
9 months ago Stephen Frost
Having an emergency broken bone it was hard to get an appointment. But Dr. Brady was professional and kind. Would have given 5 stars except for being unable to get an emergency appointment for a fall.
9 months ago Dave Collette
TOC is always clean, which is very important to me. The employees great you with smiling politeness that is comforting. Most of all they are professional and work hard to accommodate all patients. Dr. Naylor is a 20+. I felt that he sincerely had my best interest in mind and he is easy to talk with. Thank all of you at TOC.
9 months ago David Lansing
Lane is very knowledgeable and professional. She listens carefully and tailors the therapy regimen to best meet my specific needs. I really appreciate her authentic concern for my recovery. Not just Lane, everyone in the PT center are courteous and professional. I am a veteran using VA benefits so I have other options for PT , this is my preferred PT center. Thanks for the hard work and all the extra efforts to keep everyone safe during the pandemic.
11 months ago Jason Sherman
I came to Tennessee Orthopedic after a poor experience at Knoxville Orthopedic, I was accepted as a patient of Dr. Hamilton. I had a knee infection in a knee replacement done by another doctor who has retired. I credit Dr. Hamilton and TOC for saving my leg. Dr Hamilton has been straight forward and caring and I feel God led me to him and this team of surgeons.
10 months ago Paul Caldwell
Dr Shaver and his staff are very helpful, answered all my questions. I have used Dr. Shaver before on a frozen shoulder he went to bat for me with the insurance co. And got results. Seeing him this time for another frozen shoulder in other are due to a stroke. Highly recommend him.
11 months ago Susan Alleyne
The whole staff has been amazing and fun. They're seriously concerned about their patients that come in there and they show it. Li Yin Goode was the initial PT I had. Sometimes others have to help out. The assistants are just as good as the therapists! Very engaging. Asks plenty of questions to determine what you need. I'm happy that they are working with me. 10 out of 10 in my book!
11 months ago Sonny Jefts
I was referred to TOC by my primary care physician. I am very happy with the care I have received. Dr Brady and Dr Hawkins is very knowledgeable and takes the time to listen to my concerns. Doctors and staff are very professional but also very friendly. During every visit, I feel like I am truly listened to not just pushed through for the next patient. Five stars for sure!
3 weeks ago Andy McNicoll
Love the staff at TN orthopedic. They are very helpful and listen to all my questions. The office is well run very rarely do you have long waits. Dr Tompkins was very patient and explained all my options for treatment so that I felt very comfortable with my decision .
11 months ago Lukas Pastyrik
Dr. Renfree was very personable and professional. You could tell he was the kind of Doctor that put his patients care before his own personal financial gain. I would definitely recommend him.
10 months ago Gordon Bittner
Dr. Tompkins is very knowledgeable and caring I consider him to be an excellent surgeon and he took care of my foot needs very well. He answered all my questions both pre-op and post-op and still does. I would recommend him to anyone needing foot surgery. His staff is also courteous and professional.
9 months ago Erin Burlew
Long time patient of TOC. The admin was terrific in getting me an appointment to be seen as quickly as possible. Was able to see Ryan Connor PA who is amazing, made me feel comfortable and took care of knee injections quickly and as painlessly as possible. I love this office and the individual attention & care they provide!
11 months ago John Lu
I they did an amazing job on my knee replacement. I'm very satisfied with the first knee they replaced 6 years ago and I just had them do my other knee. I wouldn't go anywhere else.
11 months ago Lisa Curtis
A great experience. PA Tubaro was excellent. I was taken in right away. She addressed my concerns, answered all questions, and was very knowledgeable. I left feeling very confident with my treatment plan.
11 months ago Terica Williams
Excellent physician and staff. On time with appointment scheduled. Friendly helpful staff would highly recommend Dr Parsons as he is very efficient and thorough in his examination. He offers patients a choice in their care. I have been a patient for several years he is kind and compassionate.
1 month ago jim read
TOC. Has been my orthopedic place for years. Dr. Parsons is absolutely awesome and yesterday I had the pleasure of meeting Devon, his new PA. I just love her. Awesome experience with her. I told Marty when she went out of exam room that I really liked her And then Marty, he's the best,!
11 months ago Paul Bell
Ashlee Simpson, PA, spent the time I needed to explain my injury and what to expect as I recover. She gave me advice on how to exercise with a boot on. I was very impressed with her professionalism and her compassion.
10 months ago Samuel Flatman
Dr. Cates performed a total knee replacement on me in November 2020 and I couldn't be happier. He was referred to me by a very good friend. Even though I live in Alabama, I made the drive to Knoxville for surgery and rehab. Everyone in the office, especially Katrina Aberdeen have been there for me every time I need anything. I was so impressed with the knee replacement manual they gave me the first day after scheduling surgery! It explains everything in great detail. The office is beautiful, clean and my visits were spot on. I have never waited longer than 10 minutes to be taken to a room. They are in and out but at the same time I was never rushed. They are so thorough with everything from start to finish. They come highly recommended in my book and will use them again for my other knee replacement.
5 months ago Deril Stubenrod
Jackie is probably my favorite person to see at TOC. She is very caring, listens well and she has been very helpful in my recovery. Jackie's approach to seeing patients is to give as much time as needed to listen to concerns and then she follows up quickly with helpful answers to any questions. I would highly recommend the Dr. Pesut team, including Jackie for any ankle surgery required. They have all become like family to me.
10 months ago Alvaro Gutierrez
Dr Pesut is very personable and professional. She worked through all of my questions with tremendous patience and was able to explain my issue to me in depth in terms that I could understand and appreciate. Very few doctors have been so knowledgeable and yet so down to earth.
11 months ago zenaida cruz
Dr. Dabbs has been my doctor for several years. He and his staff are Very Professional and show their patients care and consideration. Most often one doesn't want to go to the doctor but appointments with Dr. Dabbs makes me feel secure and confident that my medical problem will be addressed and I will have relief from my pain. I recommend him highly to others looking for an excellent Orthopedic Doctor.
10 months ago KING DJ
I was there for knee joint pain. Very reasonable wait time. The attending nurse explained in details. The PA was very courteous, examined very carefully and explained all my options.
11 months ago Diane Beal
Due to a bad fall years ago that damaged my hip and both knees, I had to have a hip replacement and eventually a knee replacement. Joshua Hawkins has been my PA throughout the process by examining and giving me the diagnosis from X-rays and eventually the injections that I have needed. He is a caring physician and makes me feel very comfortable when I have an office visit.
11 months ago Michael Hardy
Dr Timothy Renfree has given me extraordinary medical advice and treatment. He will make you sense a personal and caring relationship! Burt
10 months ago Barry Merz
Very nice person dr. Shaver and staff He takes care of your questions, and takes time to understand and answer any question you have
9 months ago Kris Yager
I have received excellent care and attention consistently. Education is offered and time spent to meet needs. Dr Pesut is without a doubt I e of the best physicians I have had opportunity to deal with personally as well as professional accolades are plentiful.
10 months ago Deepa Thomas
I see Dr Brady for all my shoulder problems! So far 4 surgical procedures and Dr Brady and his staff are the best!! 2nd to none top flight skills!!
9 months ago Talat Aman
Dr. Tompkins provided wonderful care for my mother who was suffering from a broken foot. He was thorough, compassionate and caring! Thank you Dr. Tompkins!
9 months ago Todd Foster
My children and I have seen a few different doctors at TOC and we have had wonderful experiences with all of them. My ankle required surgery a couple of years ago and they took care of it promptly. I am currently having issues with my neck and after one appointment they have already scheduled my MRI to further evaluate. Definitely recommend TOC!
11 months ago Connie Jennings
I've had a hip replaced last June and rotator cuff surgery in December. The care I received was first class by everyone involved. Dr. Parsons is a great surgeon. Very highly skilled at surgery and has a super personality. He explains everything in layman's terms and it's obvious he cares about all of his patients. I'm so glad I was referred to him.
1 month ago Michael Frieden
Karen is the best. She came highly recommended by a couple people. If you have a hand,arm problem, go see her!
10 months ago Dough Boi
Dr. Cates is a very good doctor. He has taken care of my needs for about seven years. He is very thorough.
10 months ago Shahid Aslam
I was greeted very warmly. All my questions were answered. I felt very comfortable here.
10 months ago Jonathan Swift
My experience with Dr. Pesut has been excellent. She was very thorough in describing my procedure. The follow up provided by her and her PA has been great. Dr. Pesut and her staff are truly passonate about their profession and caring for their patients.
9 months ago Mrs Knighten
Dr. Shaver was very knowledgeable about diagnosing my injury. He spent time talking and presenting options. The surgery went well. I am hopeful for a full recovery.
11 months ago Adam Chesler
Dr Shaver and my family go way back! He's taken care of both my sons through out their high school sports of injuries. They both recovered wonderfully to the point to be able to go back to pitching and the other to play football in college. He's been a great friend to them and I have completely trust and faith in this man. He is now taking care of me fir a rotor cuff injury in my right shoulder. Thank you and God Bless You Your patient, Linnea
2 weeks ago Momo
The customer service and patient care was incredible! Will always refer any family or friends their way. And Ashlee, the PA I worked with was awesome!!!!
10 months ago Nick Haddad
Taylor is amazing ... always on a positive note she administer my shots in my knees perfect . I have little or no pain. Looking forward to knee replacement in both next year. Hope she or Katie will be with Dr Ivy in that process. I adore both and I am so grateful Katie returned to TOC!!!
6 days ago Lyradical Underscore
TOC is an excellent orthopedic clinic. From the staff, the wait time, and knowledgeable orthopedic doctors I have been impressed. Everyone is friendly from the front desk, to the nurses, and doctors! I have had multiple appointments for my joint conditions and every visit was pleasant. Dr. Ivey, Dr. Booth, and Katheryn ( NP) are exceptional doctors and practitioners! I would recommend this clinic to anyone who needs to see an Orthopedic Physician!
3 months ago kenney edwardsen
My family members have been treated by TOC for years. The staff is friendly, efficient and provides excellent patient care. . I was recently treated by George Smith PA-C. George was so compassionate and really made me feel at ease. He was very thorough, providing excellent patient teaching to make sure I understood everything about the procedure. George's caring and compassionate service made the experience as good as it could possibly be. I would highly recommend TOC to all my friends and family.
1 month ago Alina Gilmore
Dr Parsons is so kind and caring. Very professional, excellent doctor!
9 months ago Shay Marie
Well organized front office. Called back close to scheduled appointment time. Excellent X-ray technician was kind and patient getting proper X-rays. Dr. Renfree spent ample time with me addressing all my concerns. I appreciated his actually listening to me and answering my questions. Didn't feel pressured to make a quick decision about course of treatment. Would recommend him to anyone considering hand surgery...very honest and straightforward.
2 months ago Ethan Renfro
Wait time was very much on time & fairly expected. All staff from check in to check out were very helpful & very pleasant. Josh was very friendly & caring & helpful. His explanation & detail of what is going on with my knee was exceptional. I highly recommend TOC!!
2 weeks ago
Popular places from the category Orthopedic surgeon