Dr. Pamela Silver - Psychologist
Psychologist Dr. Pamela Silver - Psychologist, 1000 N Hiatus Rd suite 202, Pembroke Pines, FL 33026, United States:
64 reviews
of users and employees, detailed information about the address, opening hours, location on the map, attendance, photos, menus, phone number and a huge amount of other detailed and useful information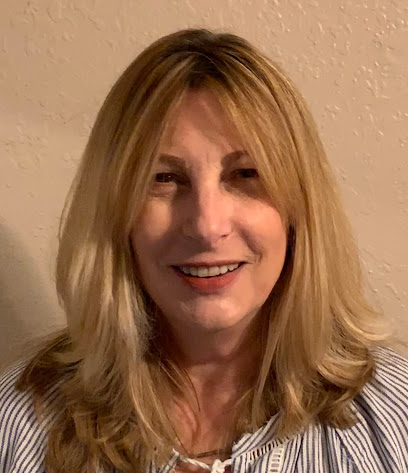 Address:
1000 N Hiatus Rd suite 202, Pembroke Pines, FL 33026, United States
GPS coordinates
Latitude:
26.0156954
Longitude:
-80.2968516
reviews Jose Medrano
I would like to take a moment to express my sincere gratitude to Dr. Silver for providing my 2 adult children with the excellent support and guidance when they most needed it. Her ability to perfectly balance her professional knowledge with her caring nature has made it extremely easy for them to open up to her. This in turn has allowed her to address how they were and still are successfully applying her recommended tools, which allowed them to work through their individual challenges. I continue to see a positive disposition in both of my adult children and know that this is all due to the wonderful professional mental health guidance provided by Dr. Silver. I would highly recommend her to anyone who needs a  professional, understanding, compassionate and positive psychologist and would like improve their mental state of mind. I give her a 5-Star rating but this rating still does not due her justice!
7 months ago Doug Clapp
One of the best therapist I've ever had in my life. Dr Silver Is very knowledgeable, caring And encouraging. I never learned more about myself than when I did with her. Terribly sad I had to move away. if I could , I would have moved her with me to Tampa. I've been in therapy for over 20 years and by far I highly recommend Dr. Silver !
3 months ago M Ames
Dr Silver helped me a lot during my postpartum depression and she continuous helping me now with some life challenges. Thank you so much!
6 months ago George Wayne
One of my clients who went through a terrible divorce needed some support and luckily found Dr. Silver. Dr. Silver and I worked with this client together in order to approach the situation holistically. Through that process, I gained incredible insight into the power and effectiveness of therapy when directed by someone as understanding, skilled, and experienced as Dr. Pam Silver. I cannot recommend her highly enough. I wish all my clients would choose to be guided by an adept and professional counselor like Dr. Silver. If you need support to address any major issue or situation, I believe that Dr. Pam Silver can add tremendous value to the process of helping you confidently take responsibility for making key decisions that lead to better outcomes and a lot more satisfaction with life.
2 months ago Lisa Peloquin
I have known Dr. Pamela Silver for about ten years. When I found her, I was broken and discouraged, and homeless for a time. She helped me put my life back together again, and is still helping me today. She is a great therapist and extremely smart. However, she is more like a caring friend. She seems to find a way to remind you of all of the good qualities than are inside, that you somehow forgot you had. She brings out the best of me and believes in me, even when I doubt myself. I am grateful to know Dr. Silver. She always makes time for me. I'm proud to call her my therapist and my friend.
9 months ago R Phillips
Ive gone through 3 therapist and i finally found mine! and its dr silver! Shes awesome! she really shows she cares for you. i HIGHLY recommend her. Ive grown as a person and a man since ive had her as my therapist.
4 months ago Martin Daniele
I've been seeing dr. pam for about 3 months now and I wish i would of found her earlier. I highly recommend dr.pam to anyone who is going through any difficult situation in life.
1 month ago Bri Hammel
Dr. Silver is outstanding! She has a very caring and intuitive approach to understand and access your situation. She has an ability to put you at ease and make you completely comfortable. Her ability to read people is second to none. The solutions and ideas she has are spot on. I highly recommend her!
5 months ago Penny Collins
Dr Pamela Silver is by far the most outstanding professional, caring, understanding, empathetic, sympathetic and knowledgeable psychologist I have ever seen during my many years of seeing various psychologists for many reasons including- trauma (PTSD) body issues & low esteem, borderline personality as well as GAD and major depressive disorder. I felt safe in her care and found her office very comfortable and calming. Dr Silver is always there for me during a crisis and i would most definitely highly recommend her to anyone seeking help. Thank you Dr Pamela! Words cannot express my sincere gratitude for all that you have done and are doing for me.
7 months ago Shikha Gupta
Dr. Pam not only listened and empathized with my situation, but also gave me the tools and great advice to be able to grow and move forward in my life. She is so easy to talk too, intuitive, and understanding. Highly recommend!
5 months ago Bridgette Drum
Dr. Silver is simply amazing! She's been extremely helpful and our discussions are always so impactful & productive. I continue to see her on an ongoing basis - I recommend that you do the same!
5 months ago Morgan Chittum
Pam is an amazing, deep caring person. By the end of next week, I can say I have been seeing her for one year. I had started seeing her when I was going through my divorce. When I first walked through the door, I really had no idea what to expect. I was originally thinking it would just be a few visits to make sure I'm doing okay, and then I would be well on my way. After the first visit, the most unexpected thing happened to me! Pam is a great teacher, especially on emotions. I would say her greatest gift is her empathy and ability to connect with people. She is always there for support, communicates very well, and is very easy to talk to. While the sessions are very personal, she is also very professional and keeps everything very clear and transparent. I've never been confused about anything with our sessions. On the rare occasions she must cancel an appointment, she gives me as much advance notice as possible. Her sessions are like a sanctuary from chaos. Pam has a very warm heart and is like the mother I never had. To her, this is more than just a job and she is very committed to helping her clients. I would recommend her to anyone seeking emotional help or support, she is the best!
6 months ago positronicmike
I was Dr. Silver's patient for three years. She helped me face and resolve some longstanding challenges I had around complex work and familial issues. She gave me excellent guidance and kind support. Dr. Silver is highly trained and deeply empathetic. I can honestly say she helped me feel freer, make better decisions, and move on with my life.
5 months ago Lezlye Merritt
To say that Dr. Silver has positively impacted my life would be an understatement. She has helped me understand and evaluate my choices and work towards moving forward in a new direction. I've never felt judged by Dr. Silver; only supported and encouraged. So many people I'm close to have noticed and commented on the positive change in me, which helps me know our work together is working. I've recommended her to some of my closest family and friends because let's face it, we all have things we can work on. I'm truly grateful to have found her and cannot express my appreciation enough.
9 months ago Rick Griffin
I've had the pleasure of being Dr. Silver's patient for many years. A knowledgeable professional in every sense of the word. Don't know what I would do without her.
5 months ago Barb Wildeboer
Dr. Pam is empathic, easy to connect with, kind, compassionate, and grounded. She has a great sense of humor and her words are insightful and mindful. She creates an environment for self- discovery and healing.
7 months ago Jenny Piedra
Dr Silver is an outstanding professional. Before finding Dr Silver I have had four other therapists (largely due to insurance coverage). Some were good, but none of them have the ability to connect and guide you with the skill of Dr. Silver. Dr. Silver listens well and helps guide your decisions in the direction that works best in achieving the best result. Dr Silver utilizes the session well and keeps the flow of time on track, to touch on what you hoped to achieve in the session. I believe Dr. Silver can and has helped the many patients she sees in the course of practicing and the many other positive reviews that I've read have definitely been confirmed, during my 10 or more sessions to date with Dr. Silver.
2 months ago justa dejko
Recommend if you're looking for a kind, empathic, and caring counselor. She's very helpful. If you're unsure or new to therapy, breathe easy knowing she'll guide you through the process with ease. Also LGBT friendly!!
9 months ago Suzanne Larrabee
I have been struggling with depression for some time now, have met with dozens of psychologists, but meeting Dr Silver was the first time I really felt like I could open up. She is a very caring, patient and understanding person. She takes the time to get to know her patients and bring them as much help as she can. I highly recommend her!
3 months ago Jen Sanders
Dr. Pam is an amazing and kind therapist. She really cares about her patients. She is very easy to talk to and provides useful information that really hepled in looking at a situation differently. I would recommend Dr. Pam 100%
6 months ago shiwanda crawford
I have been a patient of Dr. Silver for nearly eight years, and I am so lucky to have found her. She has changed my life for the better. In the time I've treated with her, I've learned coping skills, and how to manage my anxiety. I have learned how to be more patient. She has helped me through very difficult times, such as the death of my mother and episodes of postpartum depression. Dr. Silver not only listens without judgment but also empathizes. I'm not sure who I would be today, or how different my personality would have been, had I not found her. Truly, I cannot recommend her enough- and I have recommended her to friends. It has taken me too long to write a review for her, struggling with words adequate enough to convey her impact on my life and the gratitude I have for her, and I realized that words wouldn't do justice to what she has done for me. I only hope that this review can give anyone trying to find a therapist to help them cope with their symptoms, the confidence to take that first step, and trust that Dr. Silver is a great partner to help you on your path to healing.
6 months ago Hailey Weston
If I could describe Dr. Silver in one word, it would be "empathy". Prompted for a second word, it would be "wisdom". Starting from one of the lowest moments in my life , Dr. Silver make me feel better after every single session. And over time, it was like having the cobwebs cleared from my soul. If you need someone to listen to you attentively and are ready to make a positive change in your life, Dr. Pam Silver is the therapist for you.
6 months ago Dhanasree Katakam
Dr. Silver is absolutely the best of the best! She came highly recommended to me and now I, in turn, highly recommend her to others. Her ability and skill to build rapport quickly and create a space where healing and insight begin to flow naturally is comforting. Time spent with her gives me the opportunity to safely discuss and navigate areas of my life that intimidate me. Time with her is always time well spent. Very grateful.
10 months ago William Lane
When needing help during an important family crisis, I attempted to make an appointment with Dr. Silver. I attempted on numerous occasions to make an appointment. Dr. Silver did not have the courtesy to ever respond. After reading all the great reviews, I thought I'd have the opportunity to see a great doctor. Unfortunately, I did not. I would give zero rating if I could for not getting back with someone during a critical time of need.
3 months ago Delia Viljoen
All I can say is that when I needed someone to talk with about the issues I was having, Dr Silver was there from the start. She is so caring and understanding and provides you with the comfort to open up and feel safe. I am so grateful for her and she has been a godsend through all this. Thank you
8 months ago Jeannie Fortier
Dr. Silver in three words: Empathic, Open-Minded, Problem-Solver!!
6 months ago Shelby Cohen
Dr. Silver has found a way to provide a very relaxing, down to earth approach when it comes to helping people. As far as my experience goes, I never once felt as if I were in a doctors office, or that I was being judged, or evaluated for that matter. She is very good at what she does. Seeing Dr. Silver, with the addition of some exposure techniques, has helped me to deal with my anxiety issues much better than I had ever been able to in the past. I would highly recommend her. I, myself, will be seeing her again in the future.
7 months ago sedeeq Alabedd
There has not been a more beautiful ray of light through my darkest times than my sessions with Dr. Silver. One wouldn't expect their therapist to be so keen to their emotions and personal experiences, but Dr. Silver has proved to be the absolute best. I was searching for well-rounded and caring professional for many years. I'm glad I found the best!
3 months ago Thomas Bouknecht
Ever had a diary that once you've revealed all of your secrets, dreams, fears, emotions, and life to that gave you advice and help you sort through everything you?? Well Dr. Silver is my just that for me. I've been through ny share of therapist but that all came to an end once I began seeing Dr. Silver over 2 years ago! She's compassionate, yet honest and truly has my best interest as a priority. I honestly don't I could've survived the past 2 years had it not been for my sessions with her.
3 months ago Linda Kaufmann
I have been a patient with Pam for over 7 years. During that tenure, she has provided excellent counseling for both family and individuals experiencing issues stemming from post military trauma and marriage resolution. Her compassion, understanding and positive reinforcement has been a blessing to me and my family. Highly Recommended!
8 months ago Cheyenne Hunt
I have been seeing Dr. Pam for a little over 2 years now! I can't believe how long its been and what a difference she has made in my life. She is always empathetic and on my side, but she also has an eloquent way of getting me to see other perspectives or approaches when I need to. She has mastered the balance of listening, speaking, asking, and encouraging you to look and see further and make necessary changes, in a sweet comfortable way. I can't really imagine the growth in my life happening over the past 2 years without her, and yet she has succeeded in helping while allowing me to learn independently so that I can apply what I've learned into my everyday life. If you are on the fence about seeing her, hop on over and go meet her :) You will be so glad you did. It will be truly life changing.
6 months ago Joseph Holmes
Dr. Silver is an AMAZING therapist who really cares for her patients. If anyone is looking for a therapist in the South Florida area, I'd highly recommend giving Dr. Silver the opportunity to assist you with the situation that you're going through. Trust me, you won't regret it.
9 months ago Adri B
Dr. Silver is a thoughtful, kind and caring therapist. I enjoy working with her. She provides useful information that has really helped me. I highly recommend her! Excellent therapist.
3 weeks ago Kristy Hamilton
I have been seeing Dr. Silver for about two months now. At first I was nervous because not every therapist is a good fit so its more of a meet and great at this point. After the 1st session I was amazed at how different I felt leaving her office, It was such a sense of relief. Dr. Silver was very laid back and made me felt extremely comfortable. Dr. Silver as every therapist should be is very understanding, A great listener and very kind but what I love the most is that she gives it to you straight! there is no sugar coating and she is extremely good with reading in between the lines and analyzing what you are maybe feeling by your words/actions/and body language. My husband came in for a session as we thought it would be beneficial to put a name to a face and get input from another side, Well the first thing that he said and it completely threw me off guard was that within the last couple of months he has seen a big improvement in me and under certain situations and kept thanking Dr.Silver as he knew it had to do with me coming to her.....This was so great to hear that something I didn't really realize was put out there by my husband and he noticed a big change. I will continue to see Dr. Silver and would recommend her to anyone. DR.SILVER YOU ROCK!!!!!!!! THANK YOU
9 months ago Mark Palomino
Dr. Silver has been an amazing stepping stone to my healing journey. She is a very caring, talented therapist. I would highly recommend her to anyone in need of her services.
7 months ago Aamir Ansari
I started seeing Dr. Silver back in 2013 when I was facing some challenges. She helped me tremendously. She shared some very effective methods that helped me overcome the difficulties. She is warm, knowledgeable, and relatable. She is amazing, I recommend her wholeheartedly.
9 months ago Angela DeLeonibus
I have been seeing Dr. Silver for 4 years. I have never been more comfortable with any other therapists I have experienced in the past. She is extremely professional, compassionate and has helped me more than I could have imagined. Thank you so much for being you!
10 months ago christie pieper
Dr. Silver is not only a great professional, but she is by far one of the kindest human beings I know. Dr. Silver worked with me for a few months now and has always proven that no effort is big enough to help her patients. She has always helped and encouraged me to reach conclusions and has given me her honest and professional opinion about matters that were important to me. 
9 months ago Phil S
Dr. Pam Silver is very professional and very easy to talk to you. She is very caring and concerned about you as an individual. She seems more like a friend than a Psychologist which makes it very easy to talk to her. She has helped me through many difficult situations and shown me clarity. If anyone mentions they would like to go to a Psychologist I highly recommend her!
11 months ago Emily G
Pamela Silver is a joy to be around! A beautiful person inside and out! She is a very trustworthy person. You can always count on her for anything you need.
1 month ago Heather mccraw
3 messages & never even got a call back. No one EVER answers the phone just straight to the recorder.
6 months ago Bob Marley
Dr. Pamela Silver has relieved me of so much heaviness and upset I felt in my heart. She is very professional, caring, and attentive. I chose her after I did some research online because she seemed like the best choice. I have to say that I certainly got lucky, she is a wonderful person who is willing and able to help.
3 months ago Jimmy Domineck
Dr. Silver has been the most compassionate, understanding and professional caregiver I've known. She gets to the root of issues and creates a path to recovery. She is AMAZING!!!
9 months ago Isaias Urzua
Ive been seeing Dr. Silver for 3 years now and I highly recommend her. She is patient, easy to talk to, and caring.
7 months ago Brendan Luba
Dr. P is a compassionate yet professional psychologist. Someone who although having many years of experience, continues to strive for more education in her field. She strives to help her patients. I have referred many people to her and have only been met with appreciation. I would strongly encourage anyone who has any issues or problem to go speak to Dr. P.
10 months ago Albert Isaac
Very competent, caring, warm, experienced, and highly skilled psychologist. I have referred many of my legal clients to Dr. Silver and they were very happy with her therapeutic skills. She is by far the best psychologist in Pembroke Pines. :)
2 months ago Shira Catlin
Dr. Silver is the best Psychologist that I have ever had the privilige of working with. Over the course of four years, she helped me work through my challenges and accomplish goals that I believed to be unobtainable. I would highly recommend Dr. Silver to friends and family, as she is very compassionate and a dedicated professional.
3 months ago Joe Bond
Best psychologist I have worked with! Thank you!
6 months ago Derek Mccree
After years of searching I finally found the right person. She listens, really listens to you and goes above and beyond the call of duty to help you out. I feel very lucky to have found her.
6 months ago Waldhausen Shawnee
Dr Silver has and still is helping me to discover myself and what I can accomplish. I am very glad to have met her and feel my life experiences are better for it.
9 months ago
Popular places from the category Psychologist