Workout Anytime Florence
Gym Workout Anytime Florence, 992 Cox Creek Pkwy, Florence, AL 35630, United States:
35 reviews
of users and employees, detailed information about the address, opening hours, location on the map, attendance, photos, menus, phone number and a huge amount of other detailed and useful information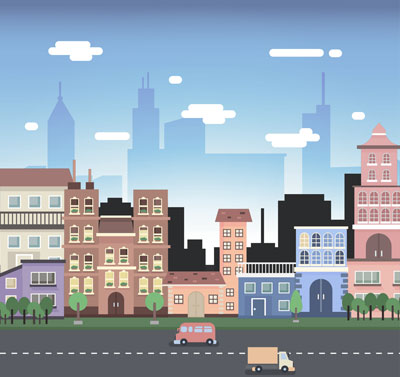 Address:
992 Cox Creek Pkwy, Florence, AL 35630, United States
GPS coordinates
Latitude:
34.8402090
Longitude:
-87.6872680
reviews Alisha Hawkins
Great gym with awesome staff. I have been a member for couple years now. Always very clean. Staff is always very helpful and willing to make the most of your visit.
1 month ago julissa mejia
Very clean gym! Nice selection of free weights, machines, and cardio equipment. Stand up tanning bed is a plus too. Friend staff ????????️‍♂️????????‍♀️
5 months ago Ashley Hardwick
Great place to workout.
8 months ago Phil Nadeau
Great place to work out,friendly staff,keeps the place clean.
3 months ago Logan Corleone
Great place to workout!!! Very clean and sanitized!!!
10 months ago Dominque Wade
Great place to work out! Have a good variety of machines.
5 months ago Ahmad Yaseen
Love this gym!
3 weeks ago Dylan Goldblatt
Go here if you love paying extra fees
7 months ago Ciso Perez
Workout anytime in Florence is a very well run and well put together gym. All of the staff is beyond nice and friendly, never hesitating to greet anyone who walks in the door. The hydro massage after a workout is phenomenal. A gentleman commented that the hydro massage chairs are never available, but I go every day and every time I want to use one it is available. Also, I've been going to this gym since it opened and have never had an issue with being over charged for anything. You are told about certain fee's you pay that benefit the gym up front, so you're not caught off guard. This is a great gym for people of all ages and I would recommend it to anyone.
9 months ago XREY XREYEVICH
I have been a member of this gym since it opened and cannot say enough good things about the people that work there and the facility itself! From the managers to the trainers, everyone goes above and beyond to ensure you have a successful and positive experience.The equipment is first class and they listen to the recommendations of their members. I've surpassed all my goals and continue to set new ones. I highly recommend it to anyone wanting to improve their fitness state!
11 months ago cory swan
The experience I've had here has been awesome! Some of the things I've noticed about the gym is how friendly the staff is, how clean they keep it, and if you have a question someone is able to answer it. The tanning beds and hydro massage chairs are always available after my work outs. I guess the guy who commented before me decides to come during gym rush hour. I rarely see anyone in them and the gym is 24/7 you can always come back to the gym and get your tan on or sit in the hydro chair whenever you want. This gym is a place for all ages as well and that shows how well they accommodate for the area that they are in. Well done Workout Anytime! ????????
11 months ago Chris Colley
I have been going to Workout Anytime Florence since the doors opened. If you want a wonderful gym experience with experienced staff and knowledgeable trainers, this is the gym for you! I would recommend it to anyone! To anyone who complains about the fees. I signed a statement saying I would pay a yearly fee and I am sure you did as well. People act like they don't know about it, when in fact it was their lack of attention when the employee obviously told you when you signed up for your membership.
7 months ago Terry Flemons
Clean and convenient
2 weeks ago Will Townes
The worst place for working out in the whole shoals area. They have a very limited variety of work out machines. And there premium membership ,which "allows" you to use tanning beds and hydro massage chair, isn't far from a scam. As for the tanning beds are either never available or not in using condition. The hydro massage chairs on the other hand are never available, and if you happen to catch one not in use don't get you hopes up because the moron that setup your account forgot to check you as premium. But don't you worry, because you can bet they will charge you as a premium member even if you don't get the benefits of one.???? Workout Anytime!!
11 months ago Henrique Silva
Nice equipment, friendly staff, usually not too crowded. The morning is my favorite time to go. Good mix of free weight, machines, and cardio equipment. Always clean.
2 months ago Robert Martin
Great equipment and friendly staff
7 months ago Steve Holland
Great facility, has more variety of machines compare to other WOAT locations
5 months ago Jason Lewis
I'm glad to say I am a member of Workout Anytime. It's obvious they strive for excellence in everything they do. I always look forward to working out in a clean, and friendly environment!
9 months ago sylvia monfette
Spoke to manager at the gym and was talked to very rudely... Charged me $96 for one month.. Said it was my 60 day member fee and some other yearly fee that was only supposed to add $19.50 to my $38.50 for that one month.. Said I over drafted. Called bank plus ABC Financial. No records of over draft?
10 months ago vinayak soni
Great place to workout! Great assortment of machines and weights. Most of the staff is friendly.
2 months ago MaxMakesIt
Best gym in north Alabama along with the best staff I have encountered at any gym in Florence , killen or Rogersville .
3 weeks ago Abu Musleh
Enjoyed my time there. Great facilities, convenient location, and the staff was always friendly.
11 months ago Suwanna Imkasem
Nice abd clean gym, the staff were very friendly, also has brand new equipment
11 months ago nicholas golia
Clean and quiet.
7 months ago Joseph Morical
I like to leave pounds n sweat here. It has a younger crowd here. Mostly 20s and 30s but all ages come. It offers the hydrochair when you elect to get the premium package. Get it that chair massage is not the average massage you actually get results that make you wish you had joined a long time ago. Nice spacious facility. And it is 24 hours. Also it could use improvement. Like adding face towels for customers. And in the womens restroom should have papertowels. I been suggesting that but I heard it is too expensive...go figure...every woman should have papertowels in a bathrrom and other necesarry items...but overall I like it!!! I see some other things I would do but not my business! Great place to workout n maybe meet some new people though and not more expensive then Y!!! Still waiting on them to put paper towels in the women's restroom and face towels throughout the gym! And maybe add some dance classes.
10 months ago Phil Poth
Great equipment! Great staff! Great location!
10 months ago Gloria Martinez
Great place
7 months ago Annette Bannerman
Great place to workout!
9 months ago Alexis Thebest
Good place and great price
5 months ago Fridon
Personal trainers are great
5 months ago GlynnandPaulette Gordon
Luv da is gym
10 months ago kit love
Clean friendly staff
11 months ago vilcu adrian
I love this gym
5 months ago Duncan Rolfson
Spacious and great equipment
1 month ago Neil Allen
Great people and atmosphere.
11 months ago
Popular places from the category Gym