So Cal Motors
Used car dealer So Cal Motors, 5391 Holt Blvd, Montclair, CA 91763, United States:
119 reviews
of users and employees, detailed information about the address, opening hours, location on the map, attendance, photos, menus, phone number and a huge amount of other detailed and useful information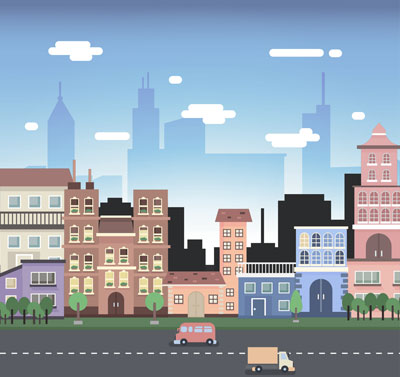 Address:
5391 Holt Blvd, Montclair, CA 91763, United States
GPS coordinates
Latitude:
34.0622979
Longitude:
-117.6874321
Location on the map
Reviews Jake Leach
Very professional worked with me made everything go smoothly.
8 months ago Carlotta Sanmiguel
Great customer experience! Loved the way they work with you and try everything they can do to ensure you walk away with the car you want and payments you can afford. I will definitely recommend this dealership!! Everybody that comes here will be happy!
9 months ago Tabby H
Socal Motors is AWESOME!! I bought a Toyota camry TRD there last year and the staff really took care of me. I really enjoyed my experience with Socal Motors in montclair CA. If you are interested in purchasing a vehicle please try Socal Motors.
9 months ago Tyler Grieve
Literally I am so unhappy with these people's service. Now, I am no saleswoman but I know a lil something about being honest and upfront. After I've told these people my situation provided the documents they asked for they said yes they would work with me. I advised them of how I DO NOT want my credit ran unless I Am certain about choosing to go thru them to get a car AND after contacting me persistently wanting to work with me. They did a credit run anyway and then told me" OH MY MANAGER SAID WE CANT HELP YOU" What kind of service is that? Don't go here unless u want to be lied to and not treated with honest customer service.
3 months ago LaRonda Jernigan
This place has a great amount of cars at a good price and they will work with you on getting a good deal
4 months ago Ben Arky
They is # 1 in my book. The prices was the best in town. Quality Cars! Clean cars. Great customer service! Good people! No rush! No pressure!
6 months ago TJ Ranco
This dealership is full of liars. They want to charge nearly $1700 for a GPS device that is "installed" in the car. I went out to the car, and checked, the device was not even installed. If I never checked, they would've sold me a car without any gps tracking device in it, but with a fraud charge of nearly $1700. They would not take off the full price of the accessory even though it was not in the car. They were so kind as to give me a discount on the device too!! So I get all the "benefits of the device for a lower price!" - while knowingly the device was never installed in the first place. Do not buy a car here. Also, please stop calling me "hun" and "hunny". We aren't friends like that. You saw my ID for the test drive, you should know my name.
4 months ago Ryan Mackbach
They were cool as hell. Got my little Fiat 500L. I practically stole it. They worked with my credit, and my terms, and we made the deal. A+ service in my book. I would definitely come back in the future, after I'm done paying this car.
4 months ago Ardis Lielzuika
Tried to get information on a car. Sales person said she would talk to her manager to get a better price. Next day the price went up. Spoke with the manager Steve, VERY RUDE. He said good luck go look elsewhere. This was the epitome of what you would expect from a used car dealer. I understand companies need to make money I don't have an issue with that but I won't be yelled at and treated that way as customer.Will definitely not do business with these crooks. Notice how old their reviews are, that says something.
5 months ago Tali Stevens
Stood outside for a bit, had to call to get someones attention. A bit welcoming by the young lady. Test drive and all. Once we got into financing, thats where it started going downhill. It was tough for us i admit, credit wise. Not too many options or any signs of help. Other dealers try diferent ways and give various options to try an help. Towards the end of us leaving, i guess manager or owner maybe got together with some friends in the lobby and ate, plus smoke or some type of cigarette or vape bothered my family it smelled pretty bad. So i called the next day to get an update on bank, which they were suppose to call me. Bad news right away. Tight options, required a high down payment. I get it. Young son no credit at all and co signer wasnt good ether. Now they gave us one last option, but i played the waiting game pretty much all along. I had to reach out always even if they said they would call me. Communication needs to be better, more professional. I think the name was claudia. Not sure, she never replied after. Good luck. 2 stars in my opinion.
3 months ago John Bernard
I had a great experience buying my new truck..they have lots of cars to choose from their staff knows their vehicles and answer all my questions Yeli made my purchase process fast for our next car we're definitely considering SoCal Motors again.
11 months ago Sean Anderson
I had a positive experience with So Cal motors everyone was super friendly my sales rep answer all my concerns. They got me great financing and they worked with me on the down payment.
6 months ago Courtnei Johnson
No Hassel buying a car
9 months ago Pat Gonzales
My dar found this place while helping me look for a vehicle since I live far he called and made an appointment to go see it. He spoke to Yeli I think her business card says Nayeli he had nothing but great things to say about her how friendly and help she was. I didnt purchase the SUV because of the color but the service was great thanks Yeli.
3 months ago Rodney Heaven
THIS PLACE IS AWESOME!!!!! First and foremost I want to thank Moe and Irvin for working with me to get my dream car. I also want to thank them for keeping their word on a few things they promised me. I know some of the reviews talk bad about this place, but They are really good people. I would definitely recommend So Cal Motors to anyone. Thanks SO CAL MOTORS for making my dream come true. GOD BLESS!!!! ????
9 months ago Sharon Buck
I am still laughing about my experience at this place. I made an appointment to to see a truck here. I got there, test drove it and asked the about the warranty they offered. They say the truck was a "as is." That worried me a little. They continued to say that the price did not iclude the tires and rims! Lol, lol....what! And that the rims were $2,800 more. I asked if I they could remove them and put the original tires. The said that that was the meaning of "as is" ! I drove an hour to see this car and that information should have been given to me beforehand. To me, this is a dishonest practice and people that decides to go here should be aware of their procedures. I can believe a car business still tries to trap customers like this when they have so much competition. Good luck if you still decide to go here and hope this does not happen to you.
6 months ago Steve Kroll
Mark was pleasant to work with and made sure we were comfortable. Got to meet and deal with the owner. He was honest and fair. He listened to us and we came to a great agreement. Highly recommend. We knew exactly what we wanted, but looking around at the lot there is a wide selection nice vehicles.
8 months ago Lauren Osborne
Had an outstanding experience with Moe and staff; I have to say this has been the easiest financing experience for me and my spouse and that is hard to say with having a background in auto lending. We didn't feel hassled, there was transparency, and they dealt with everything with a sense of urgency. The treatment as a customer was courteous, caring, and efficient. Thank you!
7 months ago ChampaignCounty ToysforTots
Go to stg around the corner instead
11 months ago Wilmer Perez
We have bought 2 cars from them. A 2018 F150 and 2019 Mustang. They are AWESOME and have GREAT PRICES and THE BEST FINANCING EVER.....
7 months ago Jarried Roberson
This place is great. I found them on car fax. They honored the advertised price. They even fixed the car after I heard a noise. Irvin Gastellum was especially helpful through the whole process. I was looking for a cheap but reliable car and I found that here. I will definitely be purchasing my next vehicle here! ????????????
9 months ago Tanishka Arora
Drove a long distance to have them Jack the price up 7000.00 for additional equipment! Check the fine print they told me! I recommend looking elsewhere.
8 months ago Maria Lucovich
I had the best experience with Abraham. I was looking for a Kia but I didn't think I could get one with my repo. But he was able to get me the car I wanted. I was really in need of a car and god sent me to So Cal Motors. Thank you so much Abraham for making my prayers come true.
7 months ago Rachel Stennis
I just found this car dealer and Abraham give me the best attention ever. He help me to get a new nice and big truck and they take my old truck as a trade in. very recommended ????????????????
11 months ago Linda Coyle
This is the place to buy your next car! I have purchased more than one car here and they have been great to work with. They are honest and care about customer service. I will be doing more business with them!
9 months ago Chase Waites
Absolutely great dealership, High level of costumer service, I bought used Porsche Boxster from them and its definitely as they described to me ( Great condition). Mr. Magic was so helpful. I really appreciate their business. I'm highly recommending this dealership for the honesty, the customer service and their great collection of cars.
11 months ago Saeed
Salesmen was very helpful with initial process. Vehicle had some cosmetic issues. Maybe a little less persistent on getting customer to take extended warranty contract. Overall decent experience and follow up after purchase.
9 months ago Robert Ames
I have bought a 2014 Jeep Cherokee from this dealer and a month later check engine light came on ???? so I took it to the dealer and they put the scanner and it showed it was spark plugs & the coil. So they told me not to worry that they'll fix it . Do 3 weeks passed and the vehicle was parked at the same spot where I left it and have not fixed nothing. Do I ended up picking the Jeep from the dealer and ix it myself. The owner very MOE very disappointed person to deal with. I regresar buying this car from there and would not send none of my friends to that dealer anymore. Later find out that the sales person that got me of me buys the car. Got fired without getting paid ????????customers servís is bad and pleSe please don't even stop by that dealer to see their cars. Cars are all no good. Thank you
9 months ago Dolvin Henry
I debated on giving less than 1 Star. I was working with a salesman online, he had me give my info for financing. I was prepared to drive out to check out the vehicle and test drive it the next day (today) but after giving all my info, they ran my credit, not once but 5 times. 5 hard inquiries on my credit. I never heard from the salesman (Vic) or the finance person. They just kept running my credit, and never, not once contacted me via text, phone, or e-mail. It's the next day and they still have yet to respond to my calls, and text. One occasion an associate told me, she would have Vic contact me. Yea, that never happened. I tried the convenient way, but I should have went through my Credit union. Customer service is everything, they proved to me yesterday and today, that they lack customer service. But sure enjoyed lowering my credit score.
3 months ago Jodie Holt
I purchased my first vehicle here and it was honestly a great experience from beginning to end. I wasn't so sure what vehicle to get but Moe helped find the perfect one and I'm in love with it. The customer service was awesome and they provided super great deals! If you are looking to get a car I 100% suggest to come here to So Cal Motors in Ontario. Thank you so much for my car, it suits me so well!!
7 months ago Alis Sullivan
Talked to a sales person online for more than a month was told to come and and they would for sure work with me. Told them my situation. Not even a minute of sitting down was denied and was told "I'd never qualify for another vehicle" with my credit and what was on it which I had already previously explained to whoever I was talking to online. I've given up on used car dealerships the least they could have done is apologize and tell me I'm sorry or a way of how they could help etc all I can say is the lot is nice and interior is decent other than that nothing's great
11 months ago Charles Carreiro
Bait-and-switch! Stay away. I called twice before I left asking about a Jeep that had stock tires and no lift. Both times I asked them to tell me the price. $33,444. Both times. I drove 45 minutes to find that the same car had been lifted with larger tires and now (one hour later) they were asking $41600 for it. I wasted 90 minutes driving back and forth. Don't waste your time with these guys. Only reason I'm giving 2 stars is that Mark was nice enough to work with.
8 months ago Debbie Jean
Irvin was great help with getting my very first car !! Such a painless process !! Thank you guys ! Definitely will be back in the future !
9 months ago Bruce Cranendonk
I drove over an hour to check out a car I wanted there. I called before heading to the dealership to ask questions about the car and make sure I understood everything about the car. When I got to the dealership i test drove the car and decided I wanted to buy it. I went into the office to purchase the vehicle and then they informed me they wanted $8,700 more than they advertised for the vehicle online. Total waste of time. Even if they removed the increase in price I WOULD NOT BUY A CAR FROM HERE DUE TO THEIR SHADY BUSINESS PRACTICES. Go to a reputable dealer.
9 months ago Mark Cohen
You gotta check them out. ????????Great doing business.
11 months ago Feli Krue
Definitely recommend these guys! Mark and Moe were very helpful during the process and really did everything they could to ensure I got a great price. If you're looking for a new vehicle, come here first.
11 months ago Jenn Song
Mark took his time to explain how the finances would work, and helped us to reach a deal that works for us. Thank you for your time and sharing your expertise through the financing, test driving, and whole process. Highly recommend So Cal Motors.
9 months ago Gary Coghlan
My credit union found some cars for me based on what my criteria was. They found some cars for me here at So Cal Motors. My credit union said they dealt with them before. So I went in, found my car, made a deal, and it was that simple. This was by far the easiest and quickest purchase of a car I have ever made. I had a minor issue when I purchased the car and I took it back and they fixed it right away. I was so surprised being that you hear things about used car dealerships. Victor and the rest of the staff were extremely helpful. I will definitely be purchasing my next car here again. Thank you so much So Cal motors for a fun car I purchased from you and you will be seeing me again on my next car purchase.
7 months ago James Reynolds
SoCal Motors is one of the best places to buy a car. If its a particular car you're looking for and not on their lot, they will find it for you and give you the best deal than going some where else. Hands down the best in town.????????
11 months ago Weymouth Wilson
Their cars do NOT have those white papers in the window according to California Code Title 15!!!! Less than one star.!!!!!!!!!!!! Don't do business with this place.!!!!!!!! They are shadier than the normal shade that you get at car dealerships. They have accessories installed on ALL their cars that you have NO choice but to pay for. They do not disclose this on their website and will not let you know until you are ready to start the paperwork. Vehicle listed online said 22k miles. Car had well over 24k miles when we got there. Also their cars do NOT have those white papers in the window according to California Code Title 15!!!! Buyer beware!!!!!!!!!!!!!!
9 months ago Dave Barger
Fantastic service, great vehicles and fair prices. Not only were they eager to help but also eager to make friends and returning customers. There was issues with the car my wife decided to buy, but they took car of it no questions asked and gave us a loaner in the mean time. I definitely recommend! Thank you Mo, Abraham and everyone else for your stellar service. Only negative is I probably could've got a better price on a similar vehicle but that is my own fault. Thanks guys, I might return for one of those trucks you got haha
7 months ago Ron Cognetta
Irvin helped us in reaching our desired price point. He was very patient and polite. We would highly recommend working with him when purchasing a car at SoCal Motors in Montclair. He gave us great service and we will back to see him in the future.
10 months ago Drexell Tines
SoCal Motors is a wonderful place to shop for your car. The staffs were very nice and helpful. Mark explained everything to us very clearly, and it didn't take as long for the whole process. Overall, good experience :)
10 months ago C A
Abraham was very helpful. We found the right vehicle for me and were able to come to the right price point. I would return and purchase another vehicle. They were totally swamped with customers while I was there, but I heard them apologize several times to people waiting in the lobby. Good people.
7 months ago Grim Rayan
Great place to purchase a car. Very helpful salesmen, great work ethic, and they make sure you get the car you want. For a first time buyer, I was helped enough. I got affordable monthly payments with not a high interest. Great place to purchase a car !
1 month ago Roger Landrum
WARNING AVOID!!! SO CAL MOTORS Montclair. I purchase my vehicle Thanksgiving Day Avoid SoCal Motors dealership in Montclair at all costs! so many more dealers around the area go to them first. Don't let Mo the manager or any of his sales team talk you into buying any of their warranties protection plans they are rip-offs. Unfortunately I'm one of many they have ripped off. I purchased a $1900.00 clear coating to protect my vehicle paint for 6years the catch was bring the car back before the 30days to avoid damage to an untreated vehicle, I went through hoops just to get an appointment, No one at so cal motors would assist me only a run around. After time and gas wasted I got an appointment January 24. Wow from Thanksgiving to the 24 of January!!! So cal motor Montclair owes me $284.00 for registration fees, working on getting that back now!. So Cal motors Montclair staff is only interested if you're buying a vehicle if not they can care less what they owe your and send you to the back of the line, especially Moe the manager. Moe is very rude over the phone once in person his attitude changes rapidly. the salesman Irvin Gastelum was only helpful in selling me the car and protection plan but not with the services (paint clear coat) he sold me on.Remember it's not just about the car your buying it's about who selling it to you, the salesmen only care about your money once they get it all other services are declined. EVERYONE when buying a car we're not spending hundreds we're spending Thousands!!!!don't make the same mistake I made. I am so unsatisfied with SoCal Motors. research before you buy anything read all reviews then make a wise decision. Good Luck! Jeffhefe.
1 month ago Aki
First of, I would like to thank Ibrahem for everything, this being my first car purchase by myself. Ibrahem got me thru the paper work process quick. This was my first purchase by myself and I couldn't have asked for such amazing service. If you come thru here come see my boy Ibrahem! Thanks bro!!
7 months ago Lijoy Philipose
So far so good! I was treated well and service has been great. My car is wonderful and has been living up to expectations and beyond. Best price on that vehicle anywhere in greater LA area! See Israel
11 months ago Raul Pleitez
I recently purchased a beautiful Ford F150 4 x 4 and found the sales staff to be outstanding and Knowledgeable in their inventory, the one person who really made the difference and made this whole thing come together was the general manager name Steve . He made the experience so fast so professional and gave me the numbers I needed to feel confident in my purchase, He's a true honest man that's not there to plug numbers of things that you did not need the staff and crew is honest reliable and the product is outstanding. I would highly recommend this dealership to all my friends and family. if you want to buy a vehicle drop in take a look around and ask for Steve he'll make you feel very welcomed and with no pressure sales. Thank you again guys I love my truck
3 months ago Heather H
i bought my car from so call motors a yr ago and now i want to upgrade to a bigger car, so i went in again and they showed me all the great options that would suit me and lifestyle. so cal motors always comes through with the best deals and best attitude towards all their customers and treat everyone with care and respect.
9 months ago
Popular places from the category Used car dealer