Heart & Vascular Institute
Cardiologist Heart & Vascular Institute, 22720 Michigan Ave #200, Dearborn, MI 48124, United States:
35 reviews
of users and employees, detailed information about the address, opening hours, location on the map, attendance, photos, menus, phone number and a huge amount of other detailed and useful information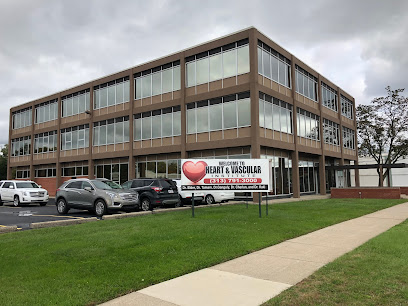 Address:
22720 Michigan Ave #200, Dearborn, MI 48124, United States
GPS coordinates
Latitude:
42.3038484
Longitude:
-83.2559753
Location on the map
Reviews Oleg Samsonov
The Dearborn office is very nice and up to date. Staff was nice. Dr. Elder is great, he always takes his time during the exam and answers all my questions and is helping me to control my heart palpitation issue. Highly recommend!
4 weeks ago Chelsie Peterson
Love Dr. Cherian! He seems to be honest and answers all my questions. I have had issues with the people that call to confirm appointments, speaking too fast when they leave messages. Also have had random appointments made for me and mix-ups with appointments.
1 month ago heather martin
I drive almost an hour to go to Dr. Cherian's clinic. The doctor takes his time to listen to me and to determine the problem, then he thoroughly explains the tests and results. Other doctors that I have seen don't take this time. The staff is caring and knowledgeable and the office facilities are very comfortable.
1 week ago kandahar kareme
Best cardio doctor i have ever had . I had at least 10 different heart doctors . Elders has all the test equipment the hospitals have and his equipment is modern . Some of these hospitals use older equipment . Like the heart monitor zero wires ! You can shower ! You cant tell your ever wearing it . The staff if friendly professional. If your having heart trouble this is a one stop place. He has it all .
3 weeks ago Mahalia Hall
Dr Elder and the staff are always very courteous and efficient. Dr Elder keeps a close watch on my heart with 6 stints. Very satisfied with my care, would not have any other medical group regarding my Heart.
3 weeks ago Dylan Cameron
The staff there were so polite as well as patient. Was able to get my needs taken care of. Thank you Dr. Elder
4 months ago Madhavi Kotapati
Always excellent Care. The staff is very friendly and genuinely concerned. Great atmosphere, you don't even feel like you're at a doctors office. Very thorough. Kevin McGuinn
5 months ago Ky Nguyen
Dr. Elder is a very awesome man. If anything is not correct he makes sure to get it done. My life is in his hands I trust Dr. Elder with it on my health. THANK YOU DR.ELDER FOR SAVING ME!!!❤❤❤❤❤❤
7 months ago Aaron Stodola
Most wonderful Drs. Elder is great Best thing that ever happened to me. All the Drs are caring and helpful.
5 months ago Mary Sex
First time you hear about it you think its really heart institution but when you walk in its just like Greenland grocery market. No management no appointment commitment. Hired bunch of freshmen and looks confused.
2 months ago Brad Nelson
I never leave any reviews being good or bad. However, in this situation i will.I see Dr. Elder and I can not say enough about the care he has provided me with. He is a very good listener and performs test to get the best results. He does not rush through the conversation he allows you to ask questions. His staff there is amazing and very personable. The staff calls you back to follow up on your return visits. I was scared to go to a cardiologist but I needed to due to me getting up in age. Sometimes you go in feeling great then the doctors give you some bad news that can turn your life upside down. He never assured me that there would not be anything to find but he was able to assure me that if there was anything to find he would find it and walk with me through the process, THAT alone was all I needed to here. Very friendly and personable. Everyone will have their own experience but mine was and has been amazing. Thank you Heart and Vascular Institute. Oh, side note I'm going in to have this vein procedure done because of my varicose veins that are killing me. I will update on how that went.
11 months ago Thuy Nguyen
All was well and I received the information and medication I need to continue to have a better quality of life.
3 months ago Kelli Nichols
Dr. Elder is the best heart specialist around
3 weeks ago KID KRAZE
Love this place..dr Elder is the BEST!!
3 weeks ago Julia Kaseman
I called to get in to see a cardiologist as soon as possible. The woman said come in as soon as you can. I arrived to a packed waiting room- and I WAITED. When almost everyone else had been seen before me, I asked what was up- it was explained to me I was a "walk-in" appointment. I would have gone elsewhere had I known this. The redeeming factor in this was the MA, Sophia. She was very helpful with my anxiety and made me feel like everything was going to be okay. Dr. Mohammad was very kind and knowledgeable as well.
8 months ago Katie Anderson
This office and Dr. Elders team are the most professional office facility I have ever met. You know that you are in good hands when you're with this team. I would rather go there than any nearby hospital in the Tri-County area.
1 month ago Lauren Osborne
They were very professional and treated me well.
1 week ago Mahesh Rathi
Unprofessional management, no respect to appointments, twice I go there and they reschedule my appointment. ????????????
3 weeks ago Ahsan Rajper
The most unprofessional place i ever visit 2nd floor. they dont respect the schedule and there are not even nice with communication even there mistake never ever i go back . I recommend only for the people how have nothing all day to do just wait and no answer from front deck
5 months ago Xiomara Oppenheimer
The staff is very kind and the Drs are GREAT
4 months ago Richard Bird
Excellent Dr would not go anywhere else! Thank you so much letting me feel safe with my life :) Dr Elder and ALL STAFF
9 months ago NINA
Having no trouble and the loop recorder Apparently, we'll the procedure was relatively painless.
9 months ago julie self
Dr Kaki & Dr Elder both have saved my life! Literally!! And more then once. They go above and beyond what many other Drs don't do, for their patients! Dr Kaki, after being notified that I was having my third attack, turned around on the freeway (he was heading to the airport for a convention), came to the hospital I was in and saved me yet again! These Drs are incredible!! They stay up to date on ALL new techniques and procedures. They're the BEST!
11 months ago Karen Lee
Very Good And Efficient !
4 months ago Madison Mell
Friendly staff and short wait times. Dr. Elder is very thorough.
5 months ago Ali Baba
The doctors and staff are amazing in the Dearborn and detroit locations!
4 months ago Jackie cordell
Dr. Mohammed is such a nice guy and their office is absolutely gorgeous. People working there are so nice and professional as well
2 months ago Celeste Letchworth
Although the doctors are good doctors the wait here is absolutely ridiculous. Everytime we come here we wait at least a half hour in the waiting room and then we have to wait in the exam room. After the doctor sees you they make you wait in the room for someone to check you out and schedule the next appointment, we have waited in the room for over 20 minutes for someone to check us out. What should be a half hour appointment takes 2 hours here.
1 month ago Jon Richenberger
I have been fortunate to know the doctors and staff at HVI for over 6 years. Their compassion and dedication to their patients are easy to see. The doctors constantly adopt and master new technologies that help give patients a better chance at success. Stories abound of patients that were turned away from other facilities for being too sick coming here and being treated successfully. While I hope my heart remains strong so I do not have to be a patient here — I know that if ever need a heart doc, I will be in good hands.
11 months ago Mariko Chan
Excellent doctors! The best physicians in town, wouldn't go anywhere else besides them. Dr. Tamam, Dr. Elder, and Dr. Kaki are caring and amazing individuals as well as doctors.
4 months ago sabrina jones
Dr Tamam and his staff are amazing! He saved my life
1 month ago Cheryl Spillman
Waited 3 hours just to see the doctor with an appointment. I wouldn't recommend this doctor to anyone. Definitely looking for some other place.
11 months ago kushi interiors
Great Doctors ! Amazing staff !
3 months ago Anna Anisimova
Considering my wife goes here and my sister law works for Dr. Elder I was glad to go. He is a awesome doctor. They had me come in for some test at first it was some Tues. some Thurs. They called to see if I could come in on just Thurs.. I was also scheduled at the same time as a bunch of people from a group. Here I am fasting and dealing with a dr that is totally overbooked. After being there 3 hours and starving the office staff gave out crackers and juice to everyone but me. After about thirty more min I walked out with part of the IV still in my arm and went and got some food before I went into Diabetic shock. I came back had them remove the IV and left. I am trying to resolve this but as a consumer I don't want my insurance money going to overbooked doctors with inconsiderate staff. Sad he is a good doctor.
5 months ago NTO Man
This place is a joke had 1:00 appointment got here at 12:30 they took me to room at 2:30 said they would b back and 4:44 still waiting can hear females talking abt dating doctors
5 months ago
Popular places from the category Cardiologist