ARCO
Gas station ARCO, 2087 S Reservoir St, Pomona, CA 91766, United States:
37 reviews
of users and employees, detailed information about the address, opening hours, location on the map, attendance, photos, menus, phone number and a huge amount of other detailed and useful information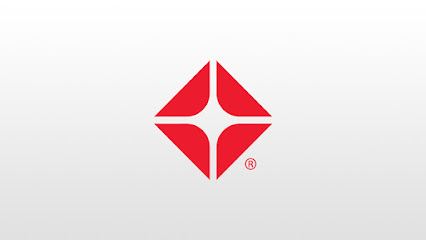 Address:
2087 S Reservoir St, Pomona, CA 91766, United States
GPS coordinates
Latitude:
34.0340830
Longitude:
-117.7322400
Location on the map
Reviews Ese Ese
They lady that works late night is so so sweet. I go when she is there because she always helps me find the stuff I need. She is great at customer service and last night her daughter called to say goodnight( she is hearing impaired) and she let me say hello. Was a tough day and her smile was just what I needed. ARCO GIVE that girl a raise! She is the best there. I'm a regular cuz my home is just down the street so I've seen them all .
9 months ago Jason Krivachek
I just went for gas ⛽
10 months ago Betty Orme
This is my regular gas station, late night stop for cigarettes and they are 24 hours. Sometimes feels sketchy, but noting bad has ever happened to me there.
5 months ago Idalia Munguia
Fast service
11 months ago Kevin Walsh
I love Arco, too much good stuff!
10 months ago Theresa Johnson
This Location is Fairly New, it has a Professional Staff
3 months ago Lucas Jaimes
Big improvement on this corner. Cheap gas too.
8 months ago Fernando Rivera
Cool ????
4 months ago William Bartelme
Need to get gas should have looked around a little more soon as I went out of the way a little bit I found gas stations that were way cheaper and better and more cleaner
11 months ago William Hicks
Cheep and good gas nough said.
11 months ago catnip box
Arco Im glad when they upgraded their gas a good price too
2 weeks ago V D
Gas price is good but they sell spoiled stuff.check expiration date on anything you buy there.
3 months ago Will Frank
Bought cigarettes, gasoline, snacks and beer. Nothing different than the other Acro's
10 months ago Kimberly Dolan
Most consistent with their gas prices
1 week ago Monica Verga
This arco has the worse customer service especiallu this guy thats maybe in his 30s and an old lady beyond rude i seriously cant stand this arco its convient 3 mins from where i live but i try and avoid if possible. The candy is over priced in my opinion a lolly pop is 75 cents a pack of starburts abouy 2 dollars they sell tamales there they look good but it looks unhealthy the way they are stored
9 months ago kathy goodman
Nice place to go
11 months ago Sina Safayi
Employees are clueless, they don't even understand what you are saying. They are very rude and stare you down. Went there and asked for their manager's number and they said they didn't know it and gave me an attitude about it. The two Mexican ladies there are so unprofessional! The place is very dirty as well and food is expired!
3 months ago John Gomez
This place stinks! Employees are clueless and management does not care about customers. The car wash is a rip off because it does not take credit cards and if you pay cash it does not give you change. Don't waste your time!
3 months ago Crystal Walker
I worked here. Got fired after a month because they didn't trust me and they had me in training for almost a week and when they fired me, they didn't want to pay me for my training. I got it though. And almost everyone that works here is related to eachother.
6 months ago Alejandro Gonzalez
Friendly service
9 months ago Eric Simmons
You can find anything in this place but alcohol =¡
9 months ago Eric Morton
Good gas prices
5 months ago Luke Coldiron
The time is 11:37 p.m. I went in to use the restroom because I purchased gas and the lady was very rude she wouldn't give me her name told me I couldn't use it cause they don't use restrooms in the night which is a huge inconvenience especially since I am a driver and I was purchasing gas Arco will never get my money ever again I'm gonna stick with shell
3 months ago Dave Rigley
okay
11 months ago Butch Sloan
Ok
11 months ago April Hages
Gas ok
1 month ago Aundrain Stone
Dont forget the snacks
11 months ago Meghan Miller
Secret service Tier 1 whatcha going to do
9 months ago Mike Kozlik
Cheap gas here
9 months ago David Toothaker
Employees were friendly and respectively professional.
6 months ago Jody Liegh
Beautiful girls
9 months ago Georgia Brooks
Buen lugar y la dueña muy buena atención nada más un detalle, toda la comida que prepara como burritos y sándwiches está muy salada especialmente cuanto lo hace con tocino mis amigos y yo hemos pasado varias veces y les puedo decir que uno de cada diez veces ha estado bien, nada más debería de probar la comida antes de venderla.
10 months ago amar saini
Es el único lugar con la gasolina más barata 2,79 galón amigos lo recomiendo antes de que suba más auch y si
1 month ago Susana Canon
Me gustan poner gasolina aqui
4 months ago Tyler Jones
Me encanta
7 months ago Saikat Mukherjee
Gasolineras roban mucho
5 months ago Gloria Wilson
Atención amable y rápida,los artículos de la tienda un poco más caros que en otros sitios
9 months ago
Popular places from the category Gas station