Equinox Aventura
Gym Equinox Aventura, 19501 Biscayne Blvd, Aventura, FL 33180, United States:
69 reviews
of users and employees, detailed information about the address, opening hours, location on the map, attendance, photos, menus, phone number and a huge amount of other detailed and useful information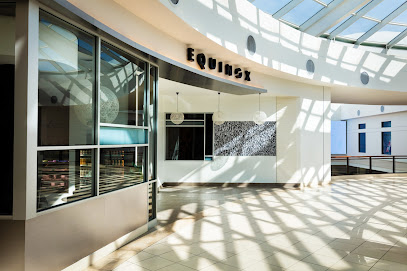 Address:
19501 Biscayne Blvd, Aventura, FL 33180, United States
GPS coordinates
Latitude:
25.9572966
Longitude:
-80.1450690
reviews Ali Hamilton
I joined the gym in April 16th and was encouraged by Jennifer, who told me I have a month to try it out and will have no problem cancelling if I don't like it. Unlike other gyms they do not give you a free trial period, but charge - $231 for the first month. I tried it and didn't like the experience. Instead of waiting the whole month, I requested the cancellation and refund after couple of weeks. I emailed, called and was very clear that I want cancellation and refund. Maria, the manager kept on calling back trying to get me to stay- just froze the membership. I finally was able to get the membership canceled after over a week of back and forth, talking to I think everyone in the club. They do not issue a refund even though it is clearly stated that I had 30 days. The whole experience is not right. I will have to deal with my bank to get my money back. There are plenty of gyms in the area that are better , especially for the price tag.
2 months ago Pedro Avila
Even during the pandemic Everyone has been friendly and attentive Clean and with good vibes I Love to work out there
2 months ago Parris Torres
A very disappointing location. Had to start coming to this one because we moved. It's not that clean and up to date. Also it's only open until 9pm weekdays and 6pm weekends which stinks if you have small kids and can only workout late. Will have to keep going here because of location but don't really like it.
2 months ago Lopa Sahu
Awesome, there is no substitute. Love this gym, 4 years and going
3 months ago Janam pandya
LA Fitness has more to offer. This location is an embarrassment to the Equinox brand. OK for a once a year visit but not worth making your primary gym.
3 months ago Kenny Kimble
Great trainers and a very clean facility
4 months ago User Name
This Equinoxx location has taken a plunge. When it first opened more than a decade ago it was hands down, the best most modern and well-equipped gym in Aventura and Hallandale. Classes were absolutely packed and the gym enjoyed no competition whatsoever. Nowadays I can honestly say it is a total disaster. Customer service is non-existent, and the manager nowhere to be seen. As one member wrote, it reminds me of an overpriced Planet Fitness.
1 week ago Virgil Naveda
I call and ask if I can training just one day! They don't have DAY PASS UNBELIEVABLE
6 months ago Rachel Lamory
Came to get membership after 6 pm, 2 staff representatives were standing at the desk, they didn't let me even to see the gym and check the equipment and what I can find and use inside (((, said, I have to come next day in normal business hours. Seems like management thinks only they work, others sleep till night and do nothing! Congratulations, Equinox! You just lost 3 potential members! Keep do it!
8 months ago Brendan Tiani
This gym inspired me to come in and work out more! It's super clean and the staff is so nice! I love it here...I would recommend everyone to come in and see the difference. The classes are super fun and effective, and Susan is an amazing pilates instructor.
4 months ago MsMyla Ricci
This particular gym.leaves a lot ti be desired, and it's miles from representing the name Equinox Hard to believe how quickly it has degraded, quite a shocking contrasr from 10 years ago.
2 weeks ago nicholas bock
I am a member of Equinox since 2015. My favorite location is in Aventura Mall. Very convenient to train and do some shopping after. Jennifer Burke is an amazing advisor. She will always help with all your questions about your membership. Love the trainers and the great variety of classes. Ditto classes are excellent, there is always a line for his barre classes, so better book it in advance. There is no other gym as Equinox. Equinox helped me to get an amazing results in working out.
3 months ago Robert Gilbert
Best gym and atmosphere in town, hands down. If you want an elegant, clean, friendly environment to get your workouts in, with great classes and great personal trainers, this is your spot.
2 months ago Jacob Kenney
Great gym. Clean, staff is very good. Equipment is new. Everything in its place. Easy access from parking garage, no need to go through whole mall. Cheap co.pared to NYC prices. Never busy but not empty either. Staff is not rude! La fitness is a dump. No comparison. Haters here are likely crass gym rats I found zero broken equipment, steam rooms are working fine. No hair in towels...ridiculous complaints. Joined 2 weeks ago in March 2019. Join it. I lived in NYC for 2 decades. This gym is very good.
6 months ago Angelica A
Not really sure what all of the negative reviews are about. The staff here is really great and very helpful. The gym is kept extremely clean and staff is constantly cleaning it. The juice bar is really good and they have an all organic menu. The members who go there pick up after themselves (for the most part), and the weights are always racked. Way better than LA or any other gym in the area.
4 months ago Emily Juster
very pleasantly surprised....was expecting high pressure sales pitch got just the opposite! staff explained everything clearly...classes just what we are looking for. very clean. great location for us. excellent experience.
5 months ago Kristin Gentry
The gym is incredible, love the group fitness classes for always being fun and challenging. Staff members are the sweetest, the other members are very nice, everything is always clean! So happy I joined.
5 months ago Dorothy Vargas
First off, I have previously been a member of 3 different Equinox locations, all of which were worth the high monthly fee. However, this location is the equivalent of paying $160 for a Planet Fitness. In addition to that, if you need to cancel within the 1 year marker, they will make your life a living hell and ask for mountains of documentation regarding why.
5 months ago Piyush Labhsetwar
I am happy Left this place the people they have mental issue , trauma , rich complex etc you can't no bring friends because they thinking that you are personal training , thank god that is close l hope never open again!!!!!
4 months ago Alan Thomas
I love this gym! The staff is friendly and knowledgeable, the club has great energy, and the classes are the best. The managers go out of their way to make members happy.
2 months ago Shawn Burks
Before signing up i was told by 2 different salespeople that I will be able to cancel my membership any time! Now they don't honor it and ignore my emails/request to cancel my membership. Could you belive such respoctful place as equinox would lie and deceive people?? Not only that, since the beginning of membership, I got way too many TEXT massages trying to up sell me their personal training services. DON'T TRUST EQUINOX AVENTURA!!! I have very bad experience with them!!!
2 months ago Bandir Nassir
There is not one month I don´t regret signing up to Equinox. After I left, every month they charge me and my wife again. I tried calling, emailing, review on facebook. Had to cancel my credit card several times and magically they find a way to charge me again. This month was even worse cause they charged me twice. My balance was over my limit, affects my credit.
2 months ago Natalie Imbrogno
I like this gym. Everyone is pretty cool. Clean. All the employees have made me feel welcomed. At the end of the day if you like working out then this is a great place.
6 months ago Naji Medina
This gym is great. Very clean and weights put away. Love the smoothies here. book it.
4 months ago Micah Harris
Place looks awesome BUT that's it, manager is nowhere to be found and staff is plain rude! Shame :(
3 months ago Jeremy Davis
Been a member for over a year now, this is definitely one of my favorite of their locations in Miami. Staff is always curtious and willing to help. Have worked with trainers and received regular massage therapy to help me reach my goals. I love the progress I see and look forward to continued progress.
6 months ago Malacah Watkins
The minimum contract is one year and they increase their rate ever other month. Customer service is below average. Environment is ok but not as fancy as other equinox. The instructors change pretty often.
9 months ago its me
I love it here but the other gyms are nicer. This is the closest one. The classes are amazing!
6 months ago Rakesh
Equinox it's a great gym, I am a member of more than six years, The classes is really good every one know each other it's like a family, Love this gym if people cannot afford it that's fine but not necessary to write a negative comments.
5 months ago DebraLee Hawkins
Horrendous stay away
3 weeks ago Mitchell Welsh
Great experience from the minute I walked thru the door. Wonderful friendly staff.
10 months ago Diane Hartley
Nice gym. I have been a member for 4 years. Completely different clientele than all the meathead gyms and cross fit warehouses. The equipment is well maintained and accessible. If you train during peak hours in the morning or early evening, you may have to wait for certain stations. 6-8 pm is extremely busy. So, if you are into circuit training you may want to come in later or before 6. This is where the gym loses points for me. If you are into the number of classes they offer and workout traditionally old school, than anytime is fine.
9 months ago Edward Mohabir
I do not recommend this place. Don't waste your time; it is not worth the frustration and negative energy. This place lacks management and customer service.
8 months ago Brendan Dooley
Worst equinox I've been to by far and complete joke of a high end gym. This is a rip off to all equinox members in that area. I've been to different locations throughout the us and Canada, and this was by the Far the worst club. The gym equipment is older and outdated, the staff is no where to be found, and the towels were not clean (found hair in a few of the towels). I usually go to Brickell heights and went here because I was in the area. Last time I ever go here. I would strongly reconsider a new location in this great area. I only gave one star to be nice. Terrible experience.
5 months ago Katie Gay
Unfortunately the lack of professionalism is loosing members daily. The staff specially the manager Rebeca Andossi the "manager" who is the rudest person ,who has no customer skills at all.. leaves no room for any negotiation..Equinox truly has to look in to the people that represents this facility. The trainers manager..Mat Swadener again a joke as a manager...please Equinox invest a little more in more professional staff, take care of your members..and realize that been nice take s you farder...but those people really got to go !!!
4 months ago Leah Kroeger
BE CAREFUL WHEN YOU SIGN UP. THEY WILL LIE to get your money.
6 months ago Shunta Jackson
I will never ever go back and if you are considering becoming a member I would advise you to tread carefully, go somewhere else where their business practices are honorable and not shady like this place. So beyond disappointed.
2 months ago Nigel Orosco
Outdated euipnenr. Rude, inattentive staff. Fouls smell. Embarrassment to the Equinox brand. Spend a quarter of the price at La Fitness and get better machines and facility, as well as way easier parking.
5 months ago Wesley Brown
One of the best
3 months ago Jungyoon Moon
This location is not as big as it should be considering this is the only location in the area, its missing lots of equipment. Overall the energy in the gym is on the downside. They do have a juice bar.
9 months ago Arash Irani
Made an appointment with Steven on very short notice. First visit to Equinox and was going for a massage on my shoulders which have been bothering me for over a week. Steven began with a brief assessment and I told him about the areas that were in pain. He was very informative throughout the whole process. The massage itself was excellent and very relaxing. After he gave me follow up advice on stretches and exercises I can do to help. I felt a huge difference and was completely surprised at how much of a difference he was able to make in just one session. I would highly recommend Steven to anyone needing therapy and will be repeating again.
8 months ago Sara Stearns
My rating is due to the cost of membership, customer service and what the gym has to offer (equipment/classes) as well as what is available elsewhere.
11 months ago Jason Groves
The weight room needs more machines for a good work out.
2 months ago Dana Kelly
Not nice attitude... I wanted to check the place . Reception guy told we can not do this..than I asked do you guys have any sales rep? So he called a guy who asked my id-I would prefer some incognito.. Bad experience from the beginning :( seems like they don't need new costumers..
1 week ago Los Rodriguez
Gym is awesome everyone here is extremely professional
4 months ago rakesh udandakar
Rip off gym, will keep charging card until end of your life !!! stay away fraudulent business practices !!! stay away !!! beware !!! scam !!! save your money !!! fake people in management , will tell you anything just to get you in!!!! Update .They emailed me and told will get back.Never happened .Stay away , don't be a victim of fraudulent business !
5 months ago Michael Scott
The facility definitely deserves only 1 Star..........
5 months ago Adam Lavoine
I wish I could give this place 0 stars or, even better, a negative rating. This gym is just dirty.
6 months ago Karen Finger
Too expensive. Good for the class fans but very bad for the average gym person. Very expensive!!!
8 months ago Travis Roy
Nice mall with good shops
2 months ago
Popular places from the category Gym