U.S. Pave
Paving contractor U.S. Pave, 2630 NW 4th St, Fort Lauderdale, FL 33311, United States:
51 review
of users and employees, detailed information about the address, opening hours, location on the map, attendance, photos, menus, phone number and a huge amount of other detailed and useful information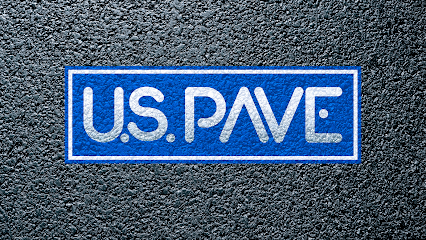 Address:
2630 NW 4th St, Fort Lauderdale, FL 33311, United States
GPS coordinates
Latitude:
26.1251749
Longitude:
-80.1770015
Location on the map
Reviews Sherri McCarthy
We have a big section that had been dug up for another project. The pave job was done very well. However, after the original quote getting responses for follow up was not easy. Our car stops didn't get secured down until 2 months and 20 days after the pave work was done. I was patient the first week because they had a death in the work family. But, then no one would call back and we could not get a wheel chair through or a walker for that amount of time. It was dangerous for handicap visitors and extremely inconvenient. But, they did not seem to have any urgency to get it taken care of. When I finally lost it and told them I would report them to BBB, place a review and because of the nature of the ADA it could have caused a lawsuit.... I was told I was a nasty person instead of them apologizing for the months of no response and just providing new stops that were in the original quote anyway. You know... customer service. I had no intention in suing. Just wanted them to understand how serious it was. I had a right to be upset with the poor service and lack of follow up. Not ran by a very good person. Spend your money on a company that stands behind their work instead of making excuses for it.
10 months ago Helenna Leader
US Pave is a reputable company that provides top work and delivers what they say on time. Their guys did a great job with the asphalt and striping, our parking lot looks brand new. I highly recommend them!
7 months ago Austin Ingram
US Pave provides good service. I like that they stay on top of their work and are punctual. I'm happy with the work they did on our parking lot.
7 months ago Daniel Smart
I have to be honest, I needed our parking lot done in a timely manner and us pave assured it would get done. I was a little unreasonable , but they got it done. I'm an super happy. No more pot holes
3 days ago Lucy Myrick
Nick, Amber and team were very professional and responsive during the duration of our repaving project. Quality work done on time is hard to find during these trying times. Thank you US Pave!
7 months ago Niculaie Ciotlos
BEWARE. Please look up this company on the Better Business Bureau prior to putting any deposit. Nick Small was happy to take our deposit, promised to do work on multiple occasions and never showed. Two months later still trying to get deposit back. You have been WARNED.
3 months ago Jim Gagne
Comment said you didn't do work for me. Yes you did. Duplexes have two residences. Both are effected. I'm not sure why you would lie. Better business bureau is also proof that you do not do honest business. Bad experience, bad review, no hard feelings. Thank you.
10 months ago Laura Maldonado
I was pleasantly surprised with the work they did. They did my whole parking lot and striped it. Looking forward to the next project.
10 months ago Mark Harvey
Great work by these guys! My parking lot looks brand new. Straight lines and bright black top! He even got rid of the bums and tweakers hanging out there! Thanks Nick!
3 months ago Christina Lara
Nick did a very important paving job in front of our office our cars at the lot kept hitting pot holes and we constantly had to get re alignments etc. this parking lot is as smooth as a baby's bottom.... thank you so much pnose
1 month ago Rachel Waterfill
A+++ work. Us pave did my companys parking lot in an efficient and timely matter. Would use again and recommend.
10 months ago Mohammad Soibe
Beware this company will take your deposit and won't do the work.
3 months ago CJ B
The best service and work. Hire them if you need anything. Very fast and great pricing.
9 months ago Ansley Crisler
They are professional and they respond very quickly. I have had many issues with customer service in the past and I can honestly say that they have the best customer service I have seen.
3 days ago Victoria Shilton
Amazing Nick at US pave was the most professional person I have ever done business with I must say his team is the best In south Florida
10 months ago Dianne Lynn
I have recommended US pave to all my property managers and they have yet to let us down. Our go to company. I just found out they do concrete work as well.
3 days ago Benjamin Fair
US. Pave did an amazing job on my commercial property. I would highly recommend them. Thanks for the fast service.
1 month ago Patricia Gualtieri
Us pave changed my concrete driveway to pavement . Came out amazing
1 month ago Brad McMillin
Great customer service! The workers are all nice guys. I would hire them again for any future projects!
10 months ago David Price
US pave went above and beyond for my company's lot- we are happy with the work-
10 months ago Alyosha Downing
I work for a management company and approved a parking lot repair with them. Nick Small, the project manager NEVER responded emails, and calls, after advising the project was approved. I was never able to get a hold and the main office would just say that Nick would call back. HORRIBLE CUSTOMER SERVICE and very unprofessional. Extremely disappointed with their work ethic.
4 days ago Jae Clewell
Absolutely great set of guys, they did an amazing job, Nick Smalls was always available to answer any of my questions or concerns, I would recommend this batch of gentlemen for your pavement needs any time, thanks again Nick and guys.....
10 months ago Ashley Everett
Have an F on Better Business Bureau for a reason. Update. They have responded to my review by making false accusations. See their response below. My wife filled out a review after the company (Nick in particular) stopped responding to her emails about finishing the work we paid for 2 MONTHS EARLIER. After I took over and called their office everyday for over two weeks, and was given multiple days and times that were never kept, someone finally came and finished the work, incorrectly. See Rachel Hiestons review below for details. When an email was sent to Nick, he responded to my wife calling her a "nasty person" and she was told that nothing was wrong with the work. It wasnt until after we posted reviews that we offered any discount or compensation. No "friend" placed a review. If there are more than the two reviews my wife and I did depicting them negatively it is for a reason. And again, if you dont believe what I wrote, just check the Better Business Bureau website and chose a different company. Just search US Pave, Inc. and make sure it is the Ft. Lauderdale company. Its not easy to get an F on that website and they have an F on their for a reason. Not just because one "nasty person" is out to get them. Its also amazing that they can receive 12 reviews in the past week or so about their "great service" and accuse me of making multiple reviews. Thats more than they have had in the past 3 years.
10 months ago Madalyn Jennings
When you hear Top Notch Best Quality and great people think U.S.Pave I cant say enough about the amount of Respect and Professionalism each one of their employees so thank you for making this a great experience
1 month ago Cody Durham
Parking lot looks phenomenal. Thanks Nick at us pave.
3 days ago Tracy Johnson
U.S. PAVE has been our "GO TO" Paving contractor for about 5 years now. These guys never disappoint and are one of the most professional and competent paving contractors I have ever had the pleasure of doing business with. I have been in the property management business for over 30 years and handling the paving and seal coating has always been the most challenging part of my job and these guys make it easy!
3 days ago awad daboob
Great work us pave- very satisfied .
3 months ago Kelsey Spearman
Very highly recommended, they do what they say they will do. Need paving done this is the place to call.
3 days ago Danny Coleman
Great company! The work gets done. I really enjoy my work here. We're the company that never sleeps. Always working to make customers happy and satisfied. We're paving the way.
5 months ago cory swan
I have been a property manager for over 20 years. US Pave was hired to do a project for us in Lake Worth. The staff was great. Even the tenants mentioned how nice and professional they were. Upon completing the project, I inspected the property and was impressed at how uniform the seal coating was. US Pave did a wonderful job and I will be recommending them to other property managers.
2 days ago Ashlee Sanders
Our experiance was absolutely wonderful!from the pricing to the quality,and I cant forget the staff, who deserve a 5star rating all there own. I would recomend us pave a hundred times over
11 months ago Alta Debose
They did all my curbs and speed bumps. 5 star quality
3 months ago Edwin Murenzi
Great company, do that they say. All work was done on time. Nick was always available to answer any questions. Thank you.
1 month ago Zyan John
US Pave is my go to company for all my commercial properties and all the community properties we run. I get the quote and once approved they get it done.
3 months ago Cody McKinney
5 star service. Thank you
9 months ago David Kane
Do yourself a favor and do NOT get involved with US Pave, Inc. I hired them on August 23, 2019. It is now October 14, 2019 and the job is still not completed. They have completely stopped communicating with me in any way and will not answer or return my calls or text messages. Around August 20th I called US Pave and spoke to Nick Small. I told him that I received a notice from the city that I needed to install a hard parking surface for my duplex in Ft. Lauderdale and I needed it done asap. Nicholas Small personally came to my home to pick up the deposit check and told me that the entire job would be finished in a week or possibly 10 days at the most. When there was no work completed according to the schedule they gave to me, I starting calling and texting with the receptionist, Amber and she kept making excuses and promises. The small amount of work they did manage to complete was the wrong size and has not been corrected. After receiving so many unfulfilled promises, I had absolutely no faith in anything they said and several times asked them to just refund my deposit and I would find someone else to do the job but they would never agree to this. After several weeks with no work underway I noticed that, even though we had completed the permit application it was never filed with the county. I am not sure how they file for permits considering their company, US Pave, Inc. is listed as "inactive" with the state of Florida. According to the permit application, US Pave, Inc is a dba for Small Holdings, LLC, however, this company is listed as inactive with the state of Florida as well. I don't know what to do now. I have an unfinished driveway, upset tenants, I have missed the deadline with the city, I'm out my $1800 and these bozos will not return any of my calls or text messages. Like I said, stay away from this company!
10 months ago Anna Poutiainen
A+++ US pave do all our commercial properties. Great service, dependable, on time and great pieces.
11 months ago Emma Hales
Great work, here's a couple pictures.
11 months ago Gregory Aurand
A great experience, from start to the end of the job. Helped me thru many violations prior to hiring the company. Kept in touch with me thru all the job. I will highly recommend Nick for the professionalism , excellent quality of job and communication.
9 months ago Patti Ballard
Hands down, my go to company when it comes to mybparking lot, i will be using Us pave for all my 14 commercial properties.
10 months ago Tamera Lewis
I would like to thank U.S. Pave for doing such an amazing job on our properties parking lots. The staff was professional and always available to answer any concerns or questions we had while completing the work. I would highly recommend them to anyone looking for a paving company. Elizabeth T.
6 months ago DAVID EADS
Professional quality work done in all of our commercial property's. Best paving company we've come across in the last 10 yrs knowledgeable and efficient.
2 months ago Renee Jones
I highly recommend this company!
11 months ago Ben Fant
The folks at U.S. Pave did a great job at one of our commercial properties and they accommodated our crazy schedule which we had to change several times. They were on time and showed up when they were scheduled. We definitely will be doing more business with them in the future.
5 months ago Rachel Lamory
Great work and friendly workers
10 months ago Barbara Menke
Great company. Very professional and produced a great finished product!
3 days ago Ismail Ahmed
US Pave has taken care of all our warehouses parking lots for the last 5 years. I highly recommend them to everybody!
1 month ago Charles Deep
U.S. Pave always come through when I need paving repairs done quickly! Their team is top notch and has done great work for me!
9 months ago Jether Gunberg
I have used pavers all over the country and US Pave is the best I have EVER used! Nick is great guy and one of the most intelligent pavers I have dealt with. Truly an engineer and stands behind his work!
5 months ago Juliet Badke
These guys are the real deal. You will feel like family!
3 months ago
Popular places from the category Paving contractor