Massage Green SPA
Massage spa Massage Green SPA, 15829 Pines Blvd, Pembroke Pines, FL 33027, United States:
174 reviews
of users and employees, detailed information about the address, opening hours, location on the map, attendance, photos, menus, phone number and a huge amount of other detailed and useful information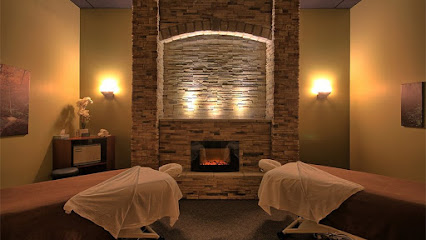 Address:
15829 Pines Blvd, Pembroke Pines, FL 33027, United States
GPS coordinates
Latitude:
26.0093614
Longitude:
-80.3567279
reviews Paul Kang
Basically felt like I was getting oiled up. There was no pressure even after I requested more pressure. I also requested a perinatal massage and the bed was not accompanied for my 6 month belly. So yes I was laying on my belly for a whole hour. 1 out of 10 starts. Definitely the WORSE massage I've received in my lifetime.
3 months ago Joan Nelson
Do not buy from this company, they don't stand by their products. I bought 4 gift cards from them which clearly state that you can use on any of their locations but when I tried to use my last two on the location of my preference they stated that I had to talk to the headquarters and that I couldn't redeem my card there since I bought it in one location that went out of business. These people are not serious, they do not fulfill what they advertise. I tried several times calling the headquarters number provided by this location but they never picked up the phone. I also created a consumer complaint with Broward but never got an answer.
9 months ago Kittie Jenkins
Lovely atmosphere, the therapist are very professional. The entire staff makes you feel welcome
4 months ago Heidi B
I recently visited this establishment. I had purchased a groupon and was very excited to try something new. Setting up the appointment was a pleasant experience, however changing that appointment was a nightmare. I am a healthcare worker and just happened to be on call the day of my scheduled massage. I got called in with prior notice the night before but was unable to reach anyone due to the hour. I tried to message the service with no answer. I had to wait until the spa opened so I could call and talk to someone. Unfortunately my appointment was only 2-3 hours later. I spoke to a gentleman who claimed to be the manager. When I told him my situation he informed me that because I had paid with a groupon I had to call them and ask for a new access code because he was unable to move my appointment without one. You would think a manager would be able to accommodate such a request. Especially since I wasnt cancelling all together and only because I had to work last minute. So I was polite and thanked him and proceeded to call groupon. Well due to Covid that process was not very easy and neither them or my credit card company could give me any kind of resolution. So I then called the spa back and wanted to see what else could be done....and at that point after all the back and fourth, the manager begrudgingly agreed to change my massage date and was not very nice about it. I should have listened to all the reviews prior to buying into anything here. I had also purchased a facial and sauna treatment as well. So when I went in for my facial the front desk girl and the lady doing my therapist made up for the horrible management or so I thought. A week later I had my rescheduled massage and sauna session. I enjoyed my massage but once I went back to the front desk to inquire about the sauna I was greeted by that not so lovely manager again. He didnt ask how everything was, just told me I owed money for the services I had already prepaid for. When I told him I had already paid via groupon he told me he didnt have that information and in a very rude tone. I had to show him my phone with all the information and afterwards he just said ok your good to go. Didnt even mention anything about the sauna service that I had paid for. At that point I didnt want anything else to do with this place. As enjoyable as the services were I would encourage anyone and everyone to steer clear of this establishment. If you have anything you need to adjust or change the management team doesnt seem to care about making money or keeping people happy. I will gladly make sure to tell anyone who asks about this place that it is not worth it.
4 months ago Ahmad
This was a gift purchase to celebrate my significant other's birthday. The scheduling process went amazingly! The young lady whom I spoke to, suggested a couple upgrades. The upgrades were reasonably price thus I agreed to them. She was also very pleasant when checking us out after the massage. The location was easy to find. The entire place was well decorated, a pleasant atmosphere and it smelled great. The massage therapist that worked with us were AWESOME! I could not give it five stars because two of the front end staff members need more training in customer service.The day of the appointment, I received a not so pleasant phone call indicating my massage therapist had an emergency. Her emergency was not the issue, it was the tone of the individual on the other line. Her conversation with me was more or so, we have to change the person working with you, "Things happen!" take it or leave it. When I arrived, on time mind you, one of the older ladies was very rude. She was rushing us to fill out paperwork and speaking with a negative tone. She seemed to imply we were causing the massage therapist to wait. I had to speak up for myself and specify that we were sitting outside for sometime before coming in. Thus if I was advised to come in sooner, we would have gladly done so. I enjoyed my massage, however I will not be returning to that location. I will try another location in the future. We get massage often and this is not the interaction I need from my experience. I will spend my money elsewhere.
3 weeks ago Reed Parkinson
I showed up to my appointment and the therapist that was supposed to do my message wasn't there the receptionist then tell me that Monica my therapist is on the interstate stuck with a flat tire .... why is it that i wasn't notified that she would be running late . I should receive a complimentary message for this inconvenience. If you book a message I suggest you book with someone else.
4 months ago Emily Hyde
I have been a member of P.P store for years and have over $300 in services due. I recently made an appt. and was told by Carlos the manager they had no record of this and gave me corp. Phone # . When I Call corp I was referred to a voicemail which was not taking messages. When I called Carlos back (he would not give me his last name)he rudely told me he couldn't help me, and hung up on me. I also tried to email corp and was told the email was invalid. Beware!!
7 months ago Keith Tillman
Maurice is absolutely amazing. Never felt this rejuvenated. It was like he removed boulders from my shoulder. Thank you, Maurice.
5 months ago doug garrett
Absolutely love this place, the staff is amazing and the prices are reasonable. Gr8 service.
5 months ago Xon Howard
My husband and I got a couples massage and it was AMAZING! Marie and Sergio were excellent. Very professional staff, we were greeted right away and attended very fast. Will be coming back very soon.
10 months ago Nami
I get massages 3× yearly. Maybe more. And when it's time to get them, I always go to massage green spa in Pembroke Pines. I love the location and everyone seems nice. There has never been a problem reserving and their masseuses are great.
2 weeks ago Solace T
I was a member, being charged monthly and stacking up massages that roll over to the next month. After two months of them charging me during the pandemic I called the bank because I couldn't reach the Spa to stop them charging me. The Message Green Spa is now are saying I don't have any of the massages I was rolling over. Maybe even more annoying is Manager didn't try at all to save my business after being a loyal paying member. This is a time to support local businesses that care about the locals. Anyone think I'll find another massage spa which will appreciate my business?
1 day ago Ms Chell
Saw the sign and decided to take advantage of facial promo and Wow! I was Blessed with Tisha! She was Amazing!!! I mean AMAZING!!!!! My face and I left happy! Already scheduled another appt.
4 weeks ago Whats Trending
I've been coming here for a few months now and my experience has been the best! I won't say who does my massages because she is the bomb and I don't want her to be booked all the time! However, this wonderful lady is AWESOME!! Very nice and she makes me feel comfortable. Just know that I usually don't stick around with memberships, but I've kept this one just because of my masseuse! The location and the ambiance are excellent. I love Massage Green Spa PP!! :)
5 months ago Reese Birdslow
I came here because of a gift from a friend, when booking I asked for a Swedish with light to medium pressure. The therapist was sweet but it was more so of medium to deep pressure had to tell her two times to go more light. She also made a comment and apologized for the lack of towels which is weird because spas shouldn't run out of towels..the towels felt more like rags and a little rough. The place is nice but I couldn't use the sauna, due to it being "busy". But no hard complaints just my feedback.
6 months ago Prank U
Professional, friendly and customer service oriented personnel. The ladies at the front desk were very patient answering all, my so many questions. Carmen gave me a wonderful, very needed massage and Connie a facial. Both ladies took the time to explain what they were doing and why. I will be back !!!!
4 months ago Emily Fountain
I would like to share my experience , I got a deep tissue massage that was absolutely fantastic ! my therapist address with care all my needs . thank you Serguey for taking care of me .
3 months ago Bradley Mock
I've been a member for about 3-4 yrs. This place made a 360 turn around, I'm so disappointed. Thinking about canceling my membership service. Even my mom was very VERY disappointed with the service and massage. I know several people are complaining ????
10 months ago amy reiner
Great experience! The place was very clean and relaxing and everyone was very nice. I went to Sergio and he was phenomenal. I'll absolutely be back and I recommend you try it too!
6 months ago Jose Roman
This is a wonderful place to come an relax. The staff in the front are very kind and nice. This is my second time to the place and again I was satisfied, wonderful smell and very relaxing music. My therapist is Jasmin and she is very kind and excellent in dedicating the necessary time needed in the area that I most need to get done. She is very well on point in asking how is it going and asking if the pressure points are ok. I give it a ten and feel brand new again till the next time!
9 months ago Alyosha Downing
Very pleasant experience at Massage Green in Pembroke Pines. I called and they got me in same day for a massage with Sergio. Can't say enough great things. Relieved a lot of stress and pressure out of my back and shoulders and neck and focused on what I requested that he focus on. Will be going back soon.
6 months ago Marina Reni
my facial was amazing; I love the new esthetician
2 months ago Jacqueline Rathke
The misuse was amazing and super attentive to my needs. I can't say the same about the receptionist, i had called for a Groupon she didn't even ask which one so I assumed she knew as I wasn't ware there were different ones. I had only found the one, she didn't even offer me a voucher for the sauna or anything for her mistake. I paid for a combo of sauna and massage and only got the massage. I will never go back to this place due to the incompetence of the receptionist and her lack of empathy to resolve the issue knowing I couldn't stay.
3 months ago Kathryn Souviney
Love this place every time I go I feel great after ????????????????
3 months ago Carl Malbranche
Please please do not go to this location or ANY Massage Green locations! Stores are franchised and rapidly going out of business. If you have gift cards, you WILL loose your money. Corporate does NOT answer the phone or give customers any solution when a store closes. And the other locations WILL NOT take the gift card. Stay away from this SCAM place.
6 months ago Bryan Boss
I had an hour massage and Bob was awesome! He really knows what he is doing. Highly recommended...
5 months ago Don Armour
My massage was awesome! Christian had great hands. No pressure to buy anything ????. I am glad I didn't have to go back to work afterwards.
7 months ago Jane R
Renee has the voice of an angel; beautiful inside and out. The face of Massage Green Spa. Beverly is the best therapist I have ever had in my years of massage therapy. She treats you based on what your body needs; not your typical massage....
6 months ago Ludwig Doyen
If I could give no stars I would. I purchased a gift card for my daughter for Christmas and she called and scheduled her appointment and when she got there they said because she was not 18 that she needed to have an adult with her. I hurried to get there but by the time I got there they said that half an hour went by so they were going to deduct half an hour. I explained to them that when she called to make the appointment no one mentioned anything about having to have an adult there if she was under 18 they basically said they didn't care and still charged her the half hour.
6 months ago Kass Marquez
Love this spa! Amazing massages for a great price. I have been a member for years now and have always had a great experience. They're all great but my favorite is Carmen ???? The ladies working the front desk are always kind and helpful. They know people by name and make you feel very welcome. Highly recommend!
9 months ago Sarah Gray
The place is clean and relaxing. The receptionists are super helpful and welcoming. My therapist, Connie, is very knowledgeable and Is helping me get my skin back on track. Highly recommended!
6 months ago Luis Lamaw
Wonderful staff better service. They will do what they can to assist you in your spa needs and work out a schedule that benefits you and your family. I recommend Connie or Gabie for facial and Carmen for massages.
6 months ago Vicki Stevens
I have been going to message green since they opened. Barbara is one of the best she is so kind and cares about the customers . I love going to see her because she knows so much about the products they sell also. I will and have recommended message green to all my friends .
3 months ago Roger Allen
It's cheap from a South Florida perspective but you do get what you pay for. Therapists all seem to have too light of a touch and seem to gloss over everything on a 60 minute massage. Not the worst, not the best.
5 months ago Sandra Obwar
First visit - 2017 I liked the sauna session. Unique. Just wish the different types of sessions were explained a bit better. There was a sign that stated do not touch settings, but there was a tablet with apps and a leaflet about being able to possible choose music. That was confusing. The massage was ok. I'm still achy. Not enough pressure or focus on the problem areas. Other places I have been you can really tell the difference of the before and after. The tecnique is different than everyone elses. I like the traditioanal technique better. I don't think she was able to do the deep tissue and most people feel the have to be softer with women. The cream infused with the essential oils they used to massage you makes your skin feel very soft afterwards. The session felt rushed. And it was, as I saw the time as I was checking out. She was very nice and professional. The Aroma Thereapy part was very disapointing. It was just her pouring oil ans telling me to smell it. I assumed that there would be a diffuser plced under your face to breathe in the essential oils. That wasn't worth paying additional for. The Foot sugar scrub was alright. I think I will give it another go when it is not so busy and with a guy to see if he has stronger hands and I would like to get my FULL hour. **** My 2nd experience**** This time I requested a guy. I made the appointment for a time I knew I would be free. Didn't consider a traffic Jam from a car accident to cause a delay. It wasn't my fault. Life circumstances. I ahead to see if I could reschedule. Not get a refund. not cancel, but reschedule. They said no because they have to still pay the masseusse as if their lack of cashflow is the customer's problem. When you pay people hourly, you as the business should have the cashflow on hand to pay your employees. Even doctor's who charge for no call no shows make exceptions for situations that are out of the control for their patients. I asked if I could take the spot of any others who may cancel after me. First they said they would have to charge me. I asked why if the other person is has to follow the same missed appointment policy. Your trying to get paid twice for the same appointment slot? Then she said we will let you know by 5:30pm if someone cancels. They billed me as soon as we got off the phone. I tried to block the charge, but they reduced the price so it would go through. POOOR customer service and not very professional at this location.
9 months ago Joe Gordon
HANDS DOWN THE BEST!! My wife surprised me with a massage and facial for our anniversary and it was AMAZING! It all starts when you walk in the door. The smell of lavender and soothing oils enter your nose and it feels like a wave of relaxation has hit you. I walk up to the counter to check in and the three young women who I believe were Barbara, Renee, and Raquel, all greeted me with smiles on their faces. The atmosphere was welcoming and professional at the same time. I had my massage with Christian and it was AMAZING!! Christian is so nice and he gets all of your pressure points to help relax your tensed muscles. I also received a FREE aromatherapy just for following Massage Green Spa of Pembroke Pines on Instagram. I chose the lavender scented oil and it was so relaxing. Christian is honestly one of the BEST therapists there. After my amazing massage, I had a facial with Connie. CONNIE IS THE BEST! The facial was so relaxing when she opened my pours and put on these different types of products on my face that made my face so smooth. When she did the extractions on my face, I barely felt a thing. After the extractions, she put another product on to seal the deal and it made me look as if I were a teenager again. To the men out there that are thinking about getting facials, I 100% recommend this. At the end of each session they brought me a cup of water to keep my skin hydrated and smooth. All in all, I would give this place 10 STARS if I could!
5 months ago Fouad Fouad
Love this place!!! I recommend it 1000%. The staff is SUPER friendly, everyone is very professional. I've been to many massage places and this one has definitely been the best! Monique in the front is very sweet, Connie the best for facials!
7 months ago Mike McNally
I wanted to put negative rating but as there is no option, rating with 1. I had a deep tissue massage with them on 19th January, very bad experience. Lot of time, he was applying oil, no relaxation of massage at all. He pulled the skin at neck very tightly, it caused me severe muscle pain at shoulder, I'm still suffering with it. Very pathetic experience. I had a similar massage from diff place, which was really good. By looking at the rating, I visited these guys, learnt a lesson, if I remember it correctly the therapist name is Chris.
9 months ago Bettina Dunn
The staff is professional and friendly. The location is convenient, clean and tranquil. The variety of massages to choose from is great. For all the gym rats in the area looking for a place to reduce muscle pain & strain, give Massage Green Spa of Pembroke Pines a try!
3 months ago Jade Dunn
I was comfortable there and left very relaxed. I appreciate therapists who check with you to see if the amount of pressure is enough or too much. Appointments are punctual. It's easy to add services that increase your total cost but some are hard to pass up, like aromatherapy. Groupon coupons are often/usually available and I probably wouldn't go there without having one. Go and enjoy.
6 months ago Melanie Lawrence
I visited this location on different occasions, the moment I walked in I felt relaxed and at ease. From the staff to management with excellent service making me feel welcomed. Each visit was something to remember and made me feel brand new, and cured. I definitely recommend this spa location. I definitely want to come back, thank you so much again.
11 months ago Ethan Fairclough
They did it great job..????????????‍♂️
3 months ago Karen Milihram
Today was my first visit to Massage Geen Spa. I had a European spa facial with Gaby, who did a wonderful job! My skin looks and feels wonderful. I will be back!
5 months ago Lisa R
I love this place! Magnificent ambience, feels so serene. Everything is kept so tidy and staff is amazing. Renee is so amicable and helpful. She really goes above and beyond, and always makes me feel so welcome. Best location, hands down!
3 months ago Rigo Fuentes
The initial appearance is lovely. The initial contact is welcoming. However, the spa room was slightly smelly in a negative way. The rooms do not have an essential oil diffuser so you do not get that spa smell experience which was a negative point immediately. The blankets did not have a pleasant smell and the towels were bad quality-very rough. Also, the lotions used were not a pleasant smell. My masseuse was sweet but was rushing in the last 30 minutes. Unfortunately, I will not be returning or recommending. Hoping service improves.
9 months ago Dennis Pagano
Excellent
3 months ago Angel Silva
Massage green spa is one of the best places to get a massage. Every time I go, the therapist all professional and friendly. The front staff, Rene and Monique are amazing and know how to take care of guests. I highly recommend massage green to anyone!
8 months ago Goppert Manfred
Best massages and facials EVER!! The check in is very welcoming from each of the girls where you can add enhancements (my fave is hot stones.. ONLY $10!!!). After my first time I joined the wellness plan which is very affordable and no contracts which is what caught my eye. I've tried several massage therapists and have never been disappointed. Facials are amazing and there are so many treatments from microdermabrasion to a variety of peels which I have done and have helped my VERY acne prone skin become glowy & youthful again. I go every 2 weeks to a month because I just cannot get enough of this peaceful environment.
5 months ago Barbara Rowland
This place is outstanding. Their service is wonderful and the massages are great. I have been coming here for over three years. And I love love love it
9 months ago John Tucciarong
I went to this place two weeks ago and there is not good attention from the people in charge and they do not even offer you water or tea in the massage process, bad attention to the public, apart from this when I arrived they took me about 15 minutes of my massage making me sign things and talking, then I went to the massage place and changed what in total was like 20 minutes. Despite all of this the massagist was very professional and good at her job, about her I have no complaints at all. I think everyone goes to a spa to be well cared for and relax, but personally I got worse by the treatment of the staff in the front.
3 months ago
Popular places from the category Massage spa