Wellness Suites Weston
Massage spa Wellness Suites Weston , 1348 SW 160th Ave, Sunrise, FL 33326, United States :
90 reviews
of users and employees, detailed information about the address, opening hours, location on the map, attendance, photos, menus, phone number and a huge amount of other detailed and useful information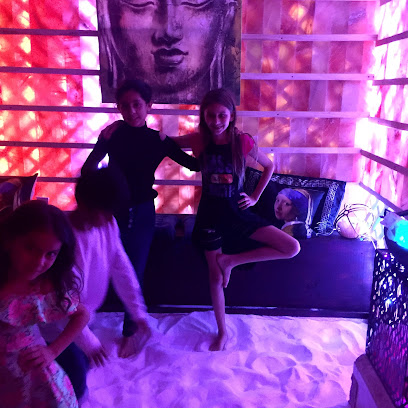 Address:
1348 SW 160th Ave, Sunrise, FL 33326, United States
GPS coordinates
Latitude:
26.1045845
Longitude:
-80.3613506
reviews Brian Patry
From the second I opened the door these amazing ladies showered me with their warmth and expertise. The ambience awoke me to a whole new experience I never knew existed. They are goddesses and truly work miracles. I can't wait to go back again!
4 months ago Aidan Feller
Massage by Marcelo is one of the best. But the owner is just money hungry. It is a shame that bad service overwhelms a great massage Take a look to Groupon reviews...
7 months ago Ashleigh Foreman
Great Service, Thanks to all staff
4 months ago Cindy Bivins
They are amazing! I go there every 2 weeks to get radio frequency and the staff is AMAZING! The Owner Jenny is just wonderful she's always super caring about everything and knows a lot about beauty treatments!! Love it
4 months ago joshua dyer
Jenny the owner was fantastic, she was very accommodative of our schedule, her staff was attentive and professional, the services received was top quality, in addition she has an awesome clothing and accessory boutique in the front of the spa. We will definitely be regulars!
4 months ago Ricardo O
Love this place. I had couple services done and everything time I was impressed by the quality, patience, and professionalism.
4 months ago David Thompson
excellent professionals in the area of ​​cosmetology, massage therapy. love my nails and my feet.
4 months ago Kathleen Romero
Worst microblading ever! DO NOT go here. Jenny did a horrible job with my eyebrows, I am dark blonde and she put black tinting on my eyebrows. She also left one thicker than the other, and even drew lines outside of the eyebrow shape. I had showed her a picture of how I had them done in the past so she would copy it. OMG! I was so furious when she showed me the mirror! She won't respond to my texts, and for obvious reason I won't do the touch up with her and she won't refund me for the touch up that I had originally paid for. Now I have to find another place where I can have laser done to get the color and shape removed. Worst experience ever!
5 months ago Amber Landry
Couples massage, wonderful experience mostly honey nooners, I purchased a gift for my niece abs the had more then what the expected. Well my personal experience as a single massage in the salt room with hot stone lomi lomi massage with hot stone-
6 months ago Sheila Dunning
Pleasant, botique-style, fully equipped environment with pleasant, salon professionals that provide a multitude of spa and salon services at reasonable prices. Thank you for everything.
4 months ago Isobel Kershaw
Went on Valentine's Day, had a pleasant experience, would try again. Good vibes guaranteed!
7 months ago Usman Khalid
Amazing experience! 5 ⭐️, everyone is amazing and my massage from Marcelo was the best. I Highly recommend this place
11 months ago BRAIN EVENTS
My partner bought me services here as a birthday gift. During all my visits the ladies were very professional, helpful and friendly. They were accommodating and answered all questions I had. I definitely recommend Wellness Suites. Jenny is amazing!
1 month ago Radha Gupta
I had microblading done today by Jenny and my eyebrows look very elegant and symmetrical. She did a very beautiful job, is very nice and professional. I would highly recommend Jenny!
11 months ago Greg Godfrey
My husband and I went for the couples massage in the salt room. Marcelo and Vincent were amazing, the massage was very relaxing. We enjoyed it a lot
9 months ago Julie Dunahugh
LOVEDDD it. Had a couples message in the salt room! God I'm ready for my second booking & I live a hour away in WPB . Found this gem on Groupon. Honestly when I first got there I was scared because there a hair salon in the back & im picky with my massages and how I like my spa atmosphere as zen as possible , but the second they entered me into the salt room with the zen music in the back ground and the aroma therapy I forgot all about the salon . The guy who did mine was so great! Perfect anniversary gift.
11 months ago Kimmy Miller
Very satisfied, excellent job done to my wife. She is really happy after struggling for a few years having issues with her eyebrows. Recommended.
2 months ago alberto salinas
Coming to this spa was the best decision I've ever made in my life. The owner and her team are all so hospitable and extremely kind. You'll leave feeling like a new better you. 10 out of 10 I would always come again. ????????????
7 months ago Sundaram Raman
Definitely Ysabel and Nail Services is just great an supper nice, Dip nail change color as my mood. LOL Massage with Marcelo in the salt Room was unique and spectacular experience
3 months ago Ana Lopes
Recommend this place to anyone! Jenny is the best of the best. She takes care of all her clients and the spa is beautiful. She cares for everyone and takes care of all her clients at the highest level. Love her and Wellness suites.
7 months ago Rachel George
Very happy with her service and Im seeing results. Highly recommend.
1 month ago Beverly Claburn
Cant be without my massages and marcelo know how to read your body. I am always putback together in one piece. They follow theCovid19 guidez very well which is why I keep going. Thank you
4 months ago Susan King
Marisol is the best. I trust her with my eyebrows fully. I always ask for her and she does such an excellent job. I highly recommend her. You will not be disappointed. She's also so sweet.
6 months ago Erica Bavarella
Very nice, clean and relaxing place. I enjoyed my time here. Thank you Jenny and her staff.
9 months ago Paul Fullenkamp
My first time there. Found them on Groupon and decided to give it a try. Great service, very professional and peaceful place. The lady at the front is lovely. Love my mani and pedi by Yelda.
4 months ago Matthew Bott
Do not come here to get your nails done. The worst pedicure/manicure I have ever had. My cuticles have never looked worse. Probably could have done a better job myself. Not to mention that we made a reservation for 4 of us, which they assured us we would all be able to go at the same time, but only 2 people were there to help so we were there for close to 3 hours. Will not be returning.
6 months ago Shelby Taggart
I just visited Wellness Suites Weston, which is a full service spa and salon. Also, it has a salt room and boutique. The place has such a wonderful varieties of services to choose from. I made an appointment to get my nails done and then afterwards to get a massage. Both services were excellent and the whole staff and environment were so friendly and had such great energy! I left feeling pampered and renewed and I just had to share my amazing experience with everyone! I got the Dip nails which they say last a very long time, but it doesn't damage my nails like acrylic or shellac. My massage was very therapeutic and the aroma of the salt room smelt so good! They had lots of lavender and essential oils which is holistic and very beneficial for your mind, body and soul. I had such an amazing time at this spa and I would definitely recommend this spa to everyone.
6 months ago Christian Gibbons
I absolutely LOVE, LOVE, LOVE the services that I've received from everyone at the Wellness Suites!! The salt room therapy is just what the doctor ordered for my recurring sinus issues. I also had an amazing massage from Marcelo who had me drifting off to sleep! Microblading by Jenny came out spectacular-- I'm constantly complimented on how natural my eyebrows look. I'm currently receiving body treatment with Brittany is is equally as amazing, professional and knowledgeable. The entire staff makes you feel so comfortable. I would highly recommend ALL of their services. I'm very picky BUT trust me-- you won't be disappointed!!!
3 months ago Stephen Jenkins
Great service and attention! Jenny is a great professional, she is very kind and thorough, and explains the treatments to the detail. I'm already going back!
7 months ago Ralph Humphreys
This is the place the I can feel totally relax. Definitely I will come back very friendly and highly professional thanks... Eyelashes as well facials highly recommended !! Thanks
7 months ago Steve Berman
I'm extremely happy with the result. I get my facial done by Jenny (owner) and she's amazing. Very sweet and professional lady who does an amazing job. I would suggest Wellness Spa if you want to be pampered, this is the salon & spa to go to.
3 months ago Keri Bruggink
Amazing service. My skin already looks so much better
5 months ago MrSteal YoGirl
Excellent 100% recommend. I like the services and the environment. Clean and nice ladies. I love my Nails Thanks
9 months ago Tashi Malik
Great people! Friendly and fun.. definitely going next time too
6 months ago Lydia Williams
Worst experience. Waste of money and time. My gel nails lasted one Day!! Im so disappointed.
5 months ago Mou Sarder
Amazing place, amazing people and amazing treatments!! Trust them with all with my eyes cloths. Definitely recommend (:
6 months ago Marion Dunne
I had a great experience, all personal is nice. Im very picky and I totally love this place. I had an amazing massage from Jacky, hot towels and stones were the best, Marisol did an amazing job on my eyebrows definitely she knows and she loves what she does. I will tell my friends to come :D
7 months ago Mikaela Thibault
I made a reservation for 5 people. When we got there the staff had no idea what was going on. Whoever I spoke to on the phone did not relay the information to the staff. Not a great way to start something that's supposed to be relaxing. 3 out of 5 in our party liked their massage. I didn't. I thought it was one of the worst massages I've ever had. I also did not like the salt room. You walk barefoot through sand and then put your feet under the sheets leaving sand on your sheets. Tables were portable tables and not the greatest for a 225 pound guy.
9 months ago Jesse Hoon
Just had my hair done by Gladys and absolutely LOVE it!!! I moved to Weston a few months ago, and nervous to try someone new... after so many wonderful recommendations I'm soooooo glad I had my hair done with her! She is very knowledgeable, specially when it comes to color!! I got great compliments on my hair already! Thank you Gladys!!!
9 months ago Shakhzod Yovkochev
This place is a gem! The staff is very professional and unique. Is my comfort home when I need to recharge. I highly recommend this place. ????????????????
7 months ago Chris Miller
My first time here and Janny was great! I had an excellent manicure and pedicure! She's very kind and hospitable and makes you feel like you're at home. Definitely recommend her!
3 months ago Bee Vee
Amazing place!! Amazing job with my nails! Makes you feel so comfortable and at home... everyone is so nice and welcoming, and so good at their job and very proffesional. Will defenitley return.
9 months ago RICHA CHANDEL
Love this place! I received great manicure from Jenny. She is very knowledgeable and friendly. Highly recommend!
6 months ago Alex Mendez
I bought a Groupon voucher for a mani/pedi and from the moment I walked in the staff were very friendly and professional. Mimi did my pedicure and she was wonderful! My toes feet looked and felt great. The owner Jenny did my manicure it was great! I instantly took a liking to them both. And it so worth it. Will definitely be going back to try their facials. I'm so glad I found this place.
9 months ago Mrirsad Ibisevic
I have been a client of Jenny (owner) for nearly seven years and I would recommend it to everyone. They treat their members like family and the other staff are all super nice, knowledgeable and encouraging as well. There is a unique component of Wellness Suites Weston that separates it from any other Spa out there. It goes beyond the affordability and the flexibility of the schedule. It's just a special place, and you have to experience it in order to understand. Did I telll you is an all in one Spa? including an Himalayan salt room massage? Thank you Jenny for keeping me beautiful as I approach my 50th birthday.
8 months ago Corey Day
this is a Wonderful place to visit Mimi and Jenny are the best with my Micro-needle as well my nails thank you
6 months ago peggy buckley
A day spa in Wellness...Marcelo was an amazing massage therapist whose knowledge of healing the body goes far beyond massage. Thanks you all !!
6 months ago catnip box
⚜️My face looks glowing. Very gentle touch, I love it, the shape looks fabulous!! Highly recommended ????
9 months ago Debbie Blackwell
I really enjoy the experience of the signature mani and pedi. The staff is so friendly and warm. They makes you feel confortable. The place is very clean and you can feel a great odor in the air. Also, They give you a lot of nail polish color options. Definitely, i hope to come back soon!
8 months ago celeste bernstiel
DO NOT COME HERE!!!!! I bought a Mani pedi through Groupon here for my mom and I and my mom had to cancel a couple hours early because of an emergency she had. The owner said she had to cancel 24 hours in advance before her scheduled appointment and that if she didn't show up the Groupon would be redeemed which is understandable as the nail tech should still get paid but when I got there I asked the owner of I could upgrade my Mani to a gel so I wouldn't lose my money completely on the other Mani pedi I purchased. She was so incredibly rude about it and actually told the nail tech that she wasn't even allowed to use any scrub on my feet because I was a Groupon client. The nail lady was so nice and apologized to me for everything which honestly is the only reason I stayed. I asked for a cup of coffee and again the owner said I'd have to pay for it because it wasn't part of the Groupon. The whole time the owner was walking around giving me dirty looks. Ive been a hairstylist for 11 years and have never in my life seen a client treated the way I was much less by a salon owner.
11 months ago
Popular places from the category Massage spa