Montclair Place
Shopping mall Montclair Place, 5060 E N Montclair Plaza Ln, Montclair, CA 91763, United States:
220 reviews
of users and employees, detailed information about the address, opening hours, location on the map, attendance, photos, menus, phone number and a huge amount of other detailed and useful information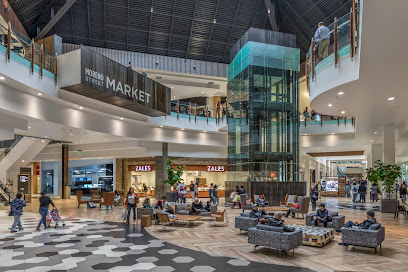 Address:
5060 E N Montclair Plaza Ln, Montclair, CA 91763, United States
GPS coordinates
Latitude:
34.0868085
Longitude:
-117.6938047
Location on the map
Reviews Jacobs Tammie
Oh my God! We enjoyed the the Starbucks, the Cinnabon, JCP, Macy's and all the shopping. The mall was fresh and exciting. The staff was very helpful and the environment overall is welcoming! There was a lot of good deals
10 months ago Dan Hindman
Looks like they're trying to make a comeback. Still a nice place to go to remember what going out to the malls meant.
8 months ago Greg Williams
Felt safe taking my girla here during this pandemic time. Not crowded.
8 months ago Anthony Dotson
It's a great mall and not crazy pack like the other malls. They renovated the mall and it looks amazing. They recently added AMC which Is great since it's inside the mall. The only downside of the mall is that it doesn't doesn't have a lot of stores. Some stores are closing, which gives you the less option to shop at that mall. Hopefully they open more stores inside.
8 months ago Jason Matheney
So many great places here. I loved it☘
7 months ago Bill VanderClock
Me personally, I like the atmosphere of this place. It's not all crowded like other malls. I have been going to this mall since 1984 and it's still ALL GOOD!!!!!
8 months ago Leslie Palmer
Limited access due to public health precautions require extended hiking through adjacent department store was expected. Located the retail establishment intended, and a seamless return to our parking spot was no big deal. Enjoyed moderate patron traffic, and courteous retail staff was appreciated.
10 months ago Samantha Hawkins
Watched a movie in the new AMC theater and it was a great experience. The service and staff were great.
8 months ago Genise Gilyard
This mall is pretty good. Lots of stores, lots of variety. The food court could be better but that's just me being picky I think.
10 months ago Mary Wallen
"Kids Empire" inside Mall is GREAT for Children that are bouncing off the walls Lol I know mine had a Great Time Here yesterday! 2 Thumbs Up!
9 months ago Robert Bischoff
I like shopping at the Montclair Mall it has a good atmosphere I have kids my kids like walking around and shopping and you know they have a Starbucks so we must go in there when we're there everything is nice here I've always had a good experience
8 months ago Chris Martel
Awesome to see mall n food court open!! Take a walk on the wild side ( lou reed). Enjoy
8 months ago Courtney Martin
Great parking and still has a lot of wonderful stores. AMC is open so a great date night.
8 months ago AMari Williams
So happy it's finally open very senior friendly elevator along with electric stairs and stairs for the young at heart love the bar so relaxing having a drink with my movie and popcorn!
8 months ago Tyler Harris
Lots of stores. Today there was a sale from a store I was buying things from. Multiple opportunities for many great items. Fast service. Great food and snacks.
11 months ago Dereck Fisk
Ty again for your help and service much love from bobby Tocco Mia and I
8 months ago emmanuel adjei
Great shopping experience at Anthony and co ..very nice selection of jewelry and friendly employees
8 months ago Richard Santos
Anthony's Jewelry is great. Macy's had a lot more selection than in other ones I have been to.
10 months ago Patrick Norris
The canyon is a nice place to go to dance bachata and salsa
7 months ago Heather Ireland
Cool vibe nice scenery
8 months ago Wayne Panton
Went to See's candy. Public is a little odd as always but the staff was good.
7 months ago Scott S
I like it, it's good to have a place we can all go to
8 months ago Fadi Aljubeh
Just went to Ashley furniture but wow the prices are out of this world
8 months ago Carlos Oliveira
Really enjoy this mall not to over crowded like the other malls around and has a good variety of stores.
9 months ago Carl Stuber
Security following me every where.couldnt even shop in n peace.cause I'm bald with tattoos.thats why I think ???? lol
7 months ago Ismaila Owusu
This is cool place to go to depending on what your looking for and what u want you'll definitley find what u want or if u just want to kill some time it's cool place to do so !
9 months ago Richard Klemundt
Canyon Club, Montclair has outdoor live music... Suavee band...SWEET!! Food & Bev incl wine/spirits served. Social distance & all Covid regulations in place. So GREAT to hear live music ????... & help keep Canyon Club afloat.
10 months ago Jim Barz
Nice place to take your kids to walk around
8 months ago Kerry Maddison
The mall is finally open again. A nice place, fairly large. Clean. However, some stores cleaned up and left, and others like FYE were closed. The food court was mostly closed. Who knows if the new AMC movie theater under construction for a long time will ever open. The Disney store was open as well as Barnes and Noble.
4 months ago Tyler Leigh
A few people had their masks under their nose. The mall was very organized with physical distancing markers.
8 months ago Hailey Grudzinski
The mall was not overly crowded today. I was able to navigate and do my shopping quickly, with no stress.
8 months ago Tom Pinckley
Nice place to go out with the teenagers. Wish the had a pizza place though.
8 months ago Charif Abdul
Nice place for shopping there's some good stores here with good food in the court. This place is Nicely remodeled and there's still some work going on here but not a problem while shopping, there's also plenty of parking and clean restrooms. It was a great experience here.
10 months ago Patty Moran
Still gives you the inside mall experience. So clean! Very unique experience.
3 days ago Exciting Productions
Went to Torrid, had a great experience. Kudos to Katrina for her great help.
10 months ago Melanie liu
Came here to visit the Covid Testing Bus, staff is so helpful and really nice.
1 week ago Becky Rippetoe
12/18/2020. Bath and body works and Disney have long lines. Things remembered sold out on Christmas snow globes. Macy's is the same. The decorations are nice.
1 month ago Sarah Hurlbert
My favorite place to shop. Always find a good deals ❤
10 months ago Starla Goss
Very Good... Great Food.. Great Service... And very friendly.. recommend
9 months ago Duane Buchanan
Very clean lots of stores open easter bunn thete in march- april
8 months ago kathy Hale
Covid shutdown wasn't kind to the mall, it's been losing stores left and right, I liked the renovations they did in the past 5 years but it's age and lack of size is starting to show especially in comparison to Ontario Mills, the Pro Image sports here was mega stocked with Rams gear which was a plus for me lol
8 months ago Jonathan Shapero
Its open its nice and clean but you do need a mask
9 months ago Swapna Vinod
Not many malls are open and not much of this one is because it's inside, but all the stores or venues by the mall doors are open for business I went recently to visit Verizon and they were pleasant and very helpful. But all the places that are open are the same. They are very happy to see a customer
3 months ago Kim Beydoun
Surreal... Christmas in the mall is surreal. Everybody wearing masks, it is impressive the compliance is excellent. There are lines to get in everywhere while not very crowded in the mall compared to years past. But due to covid restrictions, stores have to limit the number of people. There was one Karen who was trying to complain about how long she was waiting in line...she was waiting less time than me. And I only waited 5 minutes. Be warned, if you are a Karen, or know one, this is the wrong place to be. The problem is that if you are a Karen, you are not aware that you are one.
11 months ago Buddha Buggz
I love that they had a band on the top of the parking structure. People still need to hear music & enjoy life even in these crazy times. Really loved this.
2 months ago Kim Cherry
It's it's Christmas so what is there not to love about the mall lots of great attitudes nice and clean the only thing I can say negative is that there's lines but that's because of covid they're just doing their part to keep everyone safe I did not see Santa it was very sad but I do understand what today's times one of the best malls in the area
3 months ago Amani Alqtaishat
Went to get a gift for a friend. Nice and friendly girl.
8 months ago Caleb Kala
So clean! People so respectful! Great service !
10 months ago Evelyn Matzkin
Macys is so big there's more selection on clothes shoe's you name it
10 months ago jaya lakshmi
The mall look amazing and i go shopping there its was great food and a great stuff and the AMC theater look amazing and i hope the theater opening soon and the food court look amazing
8 months ago
Popular places from the category Shopping mall