Tully Rinckey PLLC
Law firm Tully Rinckey PLLC, 507 Plum St #103, Syracuse, NY 13204, United States:
57 reviews
of users and employees, detailed information about the address, opening hours, location on the map, attendance, photos, menus, phone number and a huge amount of other detailed and useful information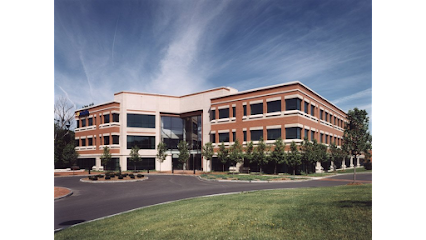 Address:
507 Plum St #103, Syracuse, NY 13204, United States
GPS coordinates
Latitude:
43.0563997
Longitude:
-76.1607376
Location on the map
Reviews Roy Hart
I found the perfect law firm to help me with my case. I couldn't be any happier with the services I received and with my settlement. Mr. Murphy is extremely knowledgeable, professional and friendly. I would highly recommend him to anyone.
1 month ago veronica gamez
I was looking to have a will made last year. I paid the $150 just to talk to the lawyer. Then I decided I would have them make it. So I paid the $750 in July!!! It is now February and I get a letter stating they are no longer working with me!! In this time every contact was made by me. They never called once!I have not gotten my will and trying to get a refund is not easy. Do not use them!!!!!
8 months ago Chip Calvin
Richard Sargent completed my will/health proxy/power of attorney in 2011. Easy process. I called 3/19 to have it updated. Was told I would receive a call back. No return call, so I called back at the end of the day. Three attempts to speak with someone (reception directed my call to another extension - no answer - and the second time no answer even at reception). Spoke with someone who indicated they had none of my paperwork and that I called the wrong number. Found a letter indicated Richard had moved his practice from Sargent and Gilmore to Tully Rinckey and that they were "there for a lifetime" - phone number was the same. I called back to speak with someone, and was routed from reception to a voicemail - requested a return call which never came. Going elsewhere.
7 months ago Joseph Dickey
The lady on the phone was rude as hell im asking how to retain an attorney in NY because I live in Florida she stated I had to pay $150 for legal advice first lol I asked her to repeat what she stated just so I heard her correctly because I didn't want legal advice I wanted to hire an attorney she said GOODBYE RUDELY AND HUNG UP ... so rude and unnecessary I would never in life want to spend my money with people like this and im a paralegal at a law firm here in Florida so this caught me all off guard ...
7 months ago Natalie Rupard
I was trying to hire realtor state lawyer for a closing in NY, and this person told me that he doesn't understand accent; he hang up on my face. I guess they don't like to represent people with accent that isn't from United States. I definitely don't recommend; I found lawyer that don't care about accents.
3 months ago ronak prajapati
I don't know what would have happened if I didn't give this law firm a call. I was looking for genuine help with my divorce case. My (now ex-) wife wouldn't end our marriage in a civil manner. At the rate she was going, she was going to rob me of house and home by the end of our divorce. With this law firm, the attorney I hired was amazing. With his demeanor, I felt comfortable in being able to discuss the details of our former marriage. He was able to fight for results that I was pleased with.
7 months ago Charissa Calhoun
Getting a divorce was an easier process once I called the law office of Tully Rinckey. Having them be able to guide me towards a more peaceful and fair divorce was a breath of fresh air. I didn't have to stress about anything with the help of these lawyers. Great work on behalf of me, one I'll know to use in the future.
7 months ago David Hernandez
Being a client under the law office of Tully Rinckey has lifted a huge burden off my shoulders. They dealt with my real estate case with ease, leaving me with complete confidence that they would represent me with the best of their abilities. The lawyers here are amazing and hard-working; I would give them a call if you need competent, experienced lawyers.
7 months ago Guylain Lebel
The expertise that you find at the office of Tully Rinckey is remarkable. I needed help filing for bankruptcy and the law firm was crucial in my success. They were so thorough in making sure I understood what actions the law firm was taking to file my bankruptcy while also being transparent about what I would have to do afterwards. Thank you for making a tough spot in my life easier to deal with.
9 months ago Eliza Eldredge
Efficient and competent staff, nice facilities
11 months ago Himanshi Chug
I have nothing but gratitude towards this law office. After some unforeseeable situations, my uncle needed all the information he could get his hands on about social security disability. Thankfully, this law office is overly qualified and experienced regarding this subject. They were able to guide my uncle through all the complex vernacular and find the material that was most pertinent to my uncle's situation. Thank you all for making such a confusing subject like social security be maneuverable for my uncle.
7 months ago Blake Hendrickson
A friend of mine recommended this law firm for a personal injury I suffered. After my consultation, I felt comfortable enough to have them handle my case. I especially enjoyed the comfortable environment in the office and the honesty from the lawyer. My personal injury case ended on a positive note. I am very happy and thankful that Tully Rinckey handled my personal injury case.
5 months ago Gina Jones
I have been employed here for 6 years and this place treats it's employees like family and we do everything we can to give our clients the best possible outcome.
7 months ago Veronica Osborne
Me and my wife were thinking of purchasing a house, but we wanted to make sure that we were legally ready to do so. We got recommended to Tully Legal from a friend. The attorneys were so helpful with everything.
1 month ago Chad Dorais
I've had several successful cases thanks to Donald Vanstry. I'd just like to thank him for all he's done for me and my babies these last few years.
7 months ago Adria M
It broke my heart to be getting into a custody battle with my ex-wife. I just didn't want to have my kids see their parents literally fight over them. The lawyers here were amazing, both for their expertise in custody battles but also for being a constant source of strength for me as I worked through the long process of trying to gain custody for my kids. No words could accurately express my gratitude and relief that I hired these lawyers for my situation. You've truly gone above and beyond for me and my family.
2 months ago Ben Digmann
Great food, great staff.
1 month ago Fergel Amayo
This law firm does an awesome job from beginning to end! They handled a case involving criminal law and we are very pleased with the results. Excellent service and very professional with the criminal case we were dealing with. Since it was a criminal attorney I was a bit intimidated at first, but overall they were very approachable and maintained a good comfort level. To sum it up, I would say these are the go-to criminal defense lawyers you want to represent you!
11 months ago Andres Dominges
I never thought real estate laws were so confusing. I needed legal representation around that practice area and the terms and laws around real estate confused me to no end. Thankfully, this law firm exists and took care of this problem for me. The lawyers are probably overqualified, given that they seriously knew what they were doing and provided me so much help in such a short amount of time. I'll forever be in debt to you all for making such a complex case an easy one for me.
7 months ago Jose Blanco
I had no problems, from hiring to the final settlement, with these lawyers at Tully Rinckey. They were great in helping my ex-husband and I reach a fair settlement. Great lawyers here!
7 months ago Destiny Tulgestke
I got the best kind of help for my custody case. Tully Rinckey in Syracuse has been a lifesaver as they stepped in and gave me so much support and help for my case. Thanks so much.
7 months ago Hortencia Rodriguez
Couldn't be glad that I took the plunge and called this Syracuse law firm. The lawyer I got from Tully Rinckey gave me so much support and help through my divorce proceedings. Thanks again Tully Rinckey for representing me in the best ways!
2 months ago Joel Firebaugh
Getting a divorce was tough on me. Quickly after realizing that my (now ex-) wife was trying to make our divorce a rather messy one, I got so overwhelmed with the legal jargon around our case. All I wanted really was my fair share of what we had in our marriage. Thankfully, with the help of Tully Rinckey, I got the help I needed to make my case a fair one. They truly were experienced and knowledgeable lawyers, making sure I got the representation I deserved. Definitely recommend.
7 months ago Eduardo Alvarez
I really can't thank this law firm enough. The entire process of going through my real estate case has been superb. I truly don't recommend any other law firm other than Tully Rinckey.
7 months ago April Pun
Super grateful to the lawyers here. My divorce settlement went well, far beyond my expectations. The lawyers at Tully Rinckey did an amazing job in representing me and my assets.
7 months ago James Wilson
Going through a divorce can be a horrible experience. I was afraid I would not be able to see my kids after the divorce, but I am so happy and thankful to Tully Rinckey; they took my case with confidence that I would have visitation rights with my children. Like I said, the experience can be horrible, but I was glad to have their divorce lawyer in my corner, it made the process a little easier to deal with. Their positive attitude and hard work paid off. I will thank them forever, thanks for helping me stay close to my kids!
2 days ago Jude HU
The attorney I acquired from the law office of Tully Rinckey truly got the job done for me and my real estate case. The lawyer was tremendously experienced and knowledgeable about all things real estate, giving me so much relief and confidence.
4 months ago Nicole Kendrix
These attorneys are great at civil litigation. I got the help I needed from the attorneys behind Tully Rinckey PLLC. I am so happy that these lawyers were transparent about the work they did on behalf of me.
1 month ago andras szita
These lawyers helped me on my bankruptcy case, very reliable and experienced. Also very friendly and I had great defense. I recommend.
1 day ago Cleide Figueiredo
This office has helped my best friend tremendously with his adoption. He was so upset when he realized that he would have to face a legal battle adopting his godson but thankfully, this office helped him adopt with as much ease as he could. Thank you for giving my best friend help when he really needed it.
1 month ago Andrew Wardner
The lawyers from this firm are very familiar with divorce and also highly skilled in law matter, we could notice since the first day we met. My brother moved back to the house some months ago because he separated from his ex wife now, so he took the decision to file for divorce and all the family was with him. We hired Tully Rinckey because of their reputation and even though it became a long and tough process, the lawyers were always supporting him and looking forward.
1 month ago Howard Barry
I wish i had an experience similar to the reviews I read but unfortunately that was not the case. I had submitted a claim to reclaim a security deposit that was wrongfully taken. The lawyer seemed very helpful and advised they should be able to settle this without a problem. I paid the $500 retainer and they began their process. The lawyer wrote a letter and attempted to call the other party several times; however, they were unable to make contact. Based on their inability to make contact with the other party, the lawyer at Tully Rinckey advised they would not be pursuing this case further and advised I go to small claims court. Despite their inability, they still charged $446.46 for their time and mailed the remaining portion of the retainer to me. I still can't believe it cost me almost $500 with absolutely no results - to say the least, this was a terrible experience.
4 months ago Donna Saddler
Welcome me with open arms Thanks for the Turkey May God keep blessing you
11 months ago Adalia Lasai
Definitely recommend the law office of Tully Rinckey for their expertise in criminal law. They were so helpful with my sister's case and provided excellent representation. Highly suggest using them if you need law services!
7 months ago PRITI MATTA
My custody case went smoothly after hiring an attorney from Tully Legal. Been grateful I enlisted one of the attorneys from here.
3 months ago Craig Parker
great place to obtain an attorney! These are wonderful people :)
10 months ago Aubrey Webb
My DUI was dismissed, thanks to the incredible work from the lawyers at Tully Rinckey. Every day, I'm continuously grateful to Tully Rinckey for providing the help I needed when I required it most.
1 month ago Chuck Goerlitz
I recommended them because they were outstanding and very helpful in my brother's case. Tully Rinckey's attorneys are the most experienced in Security Clearance Law. I do recommend this firm.
4 months ago Jessica Savage
Real estate case was settled amicably and easily with Tully Rinckey's attorneys. Great firm, one I'll definitely keep in mind in the future.
1 month ago Marley Nicholls
I really can't say enough about Tully Rinckey. Divorce went smoothly once I had these attorneys handle all of it for me.
7 months ago Mr Hidayat
They lawyers at Tully Rinckey we hired truly helped my brother a lot with his bankruptcy case, very supportive and even brought a positive resolution for his case.
4 months ago Pamela Mohr
I've been lucky to get help from this law firm. My lawsuit went well after I got these lawyers to defend me.
2 months ago Foxxy One
I paid $800.00 to set up a will and now they are telling me the Syracuse branch no longer handles wills (something they never notified me of); and now I need to take my copy and pay another lawyer to have it amended. Do not use this law firm, after they have your money,, they don't even care about your contract.
10 months ago Vijay Shivaswamy
I had to file chapter 7 bankruptcy and I contacted Tully Rinkey to help me out with the process. The team at this firm is very knowledgeable and I learned a lot during our free consultation. They spent an a lot of time with me to make sure everything was file and prepped correctly. It was a stressful time in my life but this firm put my mind to ease and helped me out big time.
7 months ago Ken J
Very reliable firm & experienced lawyers for custody defense. They help my sister in her child custody and visitation agreement with positives results, very committed too.
5 months ago Enrique Chitica
Great law firm! I am very happy with the way they handled my divorce case, I got what I deserved and will recommend them to family and friends.
3 months ago Kareem Razzaq
DUI was dismissed because of the thorough and intelligent lawyers at this law firm. I will never go to any other law firm again because of how great they handled my case.
7 months ago Ben Boulus
Getting help for my divorce case was a breeze once I heard of the law office of Tully Rinckey. They were great in putting together the best divorce settlement for me and my partner.
9 months ago Aidan Holton
while struggling with big debts from my business I decided to hired this law firm to get some help. They helped me during the process when I filed for bankruptcy and now thanks to them I have a new financial start.
7 months ago Thai Somkul
Poor experience with this firm. I would not recommend them at all. I filed a formal grievance and they said that they would respond to me and they never did. I lost a case that could have been won. My advice would be to interview other attorneys.
3 days ago
Popular places from the category Law firm