Black Angus Steakhouse
Steak house Black Angus Steakhouse, 9415 Monte Vista Ave, Montclair, CA 91763, United States:
220 reviews
of users and employees, detailed information about the address, opening hours, location on the map, attendance, photos, menus, phone number and a huge amount of other detailed and useful information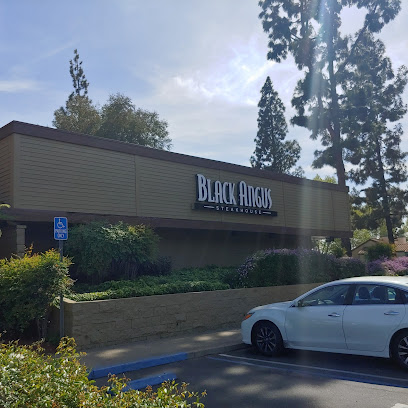 Address:
9415 Monte Vista Ave, Montclair, CA 91763, United States
GPS coordinates
Latitude:
34.0830150
Longitude:
-117.6978090
Location on the map
Reviews Dariusz Szczepaniak
We made our reservation for 4:00 p.m and the host (with the long braided hair) forced us to push it for 4:30 p.m. The upsetting part was, the place was not packed they could have clearly accommodated our hungry family who had been waiting outside in the heat for close to an hour. The host was extremely rude and made us feel very uncomfortable, which a hostess should be the complete opposite. You should be nice to the people who spend their hard earned money in your restaurant, especially during a pandemic. To top it off the bus boy spilled a drink on my husband which I am pretty sure was aimed towards me, because the host did not like me at all. It seemed like it was a planned act. It was extremely rude how she laughed at my husband and walked around strutting like it was funny. She made it a horrible experience since our arrival. The only GREAT part of our experience were all of the servers and cooks which is why the 2 stars. Thank you for giving us a good experience. As for the hostesses on the front desk. They should really hire a better front end staff! They lack people skills and are extremely rude! I am assuming they do not want our business so, we won't be coming back.
8 months ago Meena Vinodhini
Loved it! Food was delicious, service was excellent.
8 months ago Jody Shaw
My wife and I went here for a nice dinner out. We got the campfire feast and upgraded to the wagon wheel sampler. I had the prime rib and she had the salmon. All of our food was great and cooked perfectly. I really wish I paid more attention and remembered our waiters name so I could give him props here for doing a great job. Anyways, it was a nice dinner out and we will be back again.
9 months ago Usand Sports
I admire this spot! They give high quality food, their menu is nice, The chief cook in that place is a specialist, I love very much trying all their dishes. The food is consistently tasty, the attitude towards the customers is efficient. I often eat in this restaurant and I was never unsatisfied. I highly recommend it.
11 months ago Thania Rodriguez
A meal out with the kids. I had my first Sangria it looked and tasted good but don't have anything to compare to. The food was great. Everyone enjoyed their meal. It tasted like it looked DELICIOUS. Service was up to par.
8 months ago Jay Rosen
Enjoyed birthday lunch very much. Very clean and with seats that cover up tall enough no need for plexiglass so felt extra safe. Shelly the manager checked up on us and talked with us so enjoyed that! Highly recommend this spot also BBQ ribs ❤️????????????????
8 months ago Thomson K
A few months ago, my husband and I were coming home from a meeting and decided we were hungry. So, we stopped at Black Angus because it was right on our way home. They had tents set up for outside dining, and most of the tables were empty; however, when we went up to the check-in desk, we were told that it would be a 2-hour wait because we did not have reservations. Now, I can understand the need for limiting the number of people dining due to the restrictions that were in place, and reservations are a great way to do that. However, when there are only a few people dining and most of the tables are just sitting empty, it seems that the wisest course of action, both from a business and a customer service standpoint, would be to go ahead and take walk-in customers to fill all those empty tables. We ended up leaving and going to Applebee's, where they were much more accommodating and happy to get our business. We were contacted by the manager, who convinced us to come back and give them another chance. So, we went back a few weeks later, with reservations, and the food and service were good; however, I felt like everyone was on their best behavior because we had complained.
8 months ago JB Sweere
We always have a good experience here. Food is good, and the staff are friendly.
7 months ago Chelsea Robertson
Food and service was great. We had a large group. They followed all necessary requirements to seat us and the food and service were great.
8 months ago Regina Jones
Black Angus Montclair is not the place to go for take-out food. They either are ripping off people intentionally or they have incompetent employees. Two nights ago we had a small family gathering of 7 people and ordered take-out from this Black Angus. My youngest son and I ordered the Campfire Feast. We did not receive the bread or the baked potatoes we ordered. We only received one piece of broccoli each and no edible steak. We ordered two sirloins - one cooked medium and the other medium rare. Instead, they both came out the same - between raw and rare, but closer to raw. Obviously, this is not a place for take-out orders.
10 months ago Yasmeen Baajour
My family and I went to dinner a few nights ago, and our service was great! Our food was great! Will definitely be returning!!
8 months ago andyanna lao
Came here for someone's birthday and the front desk staff could not have been more rude. With the current economic downturn all staff should be on their best behavior. We were so offended that we left despite having a reservation. The staff even made a joke about a "spit salad." Luckily, we got a table at the Ontario location and were treated much better. We will never be back to that location again.
8 months ago Mahmoud Elabed
Excellent service. Our waitress was very attentive. Food was perfect.
7 months ago Michael Castro
Dinner was great! We had the campfire feast, I recommend using a coupon that saves you about 15 dollars. Stakes were cooked perfect. Outside seating but you have to call to make reservations
2 months ago Stewart Smith
Love the black angus in Montclair. The staff is always friendly, food is cooked perfectly every time. Management always checking on you and making sure their staff is doing their job. Really good restaurant to come to during covid if you want a place that goes strictly by California rules for covid. Every time I come it's a great experience.
8 months ago PJ
Was very nice after long time , very nice and polite server and a good taste food .
8 months ago Ezequiel Diaz
This is our Thanksgiving Restaurant. Outside dining and wind advisory warnings is not a good combo. Long story short, we decided to take our Turkey Dinner home. It was worth the drive and food was delicious. Taking the meal home was just as good as dining in on a "normal" setting.
1 month ago Deborah Baker
Best food best service I've had in a while and from a restaurant
8 months ago Tumpa Chowdhury
Had to have a reservation, but how do you know that unless you drive all the way there. While I was there, 3 different groups of people were turned away. So we went to outback. Guess that's why all the Black Angus's are closing down.
9 months ago Bronwyn Dunbar
Arrived to an empty restaurant with the bar closed. Hostes stated we need a reservation? Really?? For what??? Restaurant was empty. Not good for Business!!!
8 months ago Dan Klein
Fyi they are not taking walk ins!! No sign outside nor on website. They need to announce that somewhere before wasting my time driving there.
7 months ago Asma Benoun
My family and I haven't been out for almost a year... this place definitely made our time here amazing and memorable...
8 months ago Thomas Schmidt
Take out meal was very good. Not really hot after getting home but re-heated well and was fine..steak was very tender and cooked as requested. take out process efficient.
1 month ago Chase Fillingham
UPDATE: After talking with the management my wife and I went back to this location. Everyone was very nice. We both had the Prime Rib Cowboy cut and it was done to perfection everything was outstanding.... My wife and I stopped by this location last night for Dinner, as we were walking up we saw that most of the tables in the parking lot were empty. When we go to the check in table, we were basically told that since we didn't have a reservation it would be about a 2 hour wait. there wasn't anyone else waiting and when we were leaving the guests at 2 of the tables were getting up to leave... we are members of the Prime Club but I think you just lost 2 members...
2 months ago Aly richard
Steak was awesome like always was bummed out the garlic rose potatoes weren't on the menu still one of my favorites
7 months ago Shamila Nawaz
I'm obsessed with the food here. The baked potato soup is actually my all-time favorite food. The fried zucchini appetizer is also to die for. All the staff are very nice as well!!
2 months ago Bethany Aston
Excellent service, as always. They have made the appropriate adjustments to deal with the Covid restrictions, and everything is just as great as they were before!
3 weeks ago andrew golota
Satisfying Mojito, food was satisfying as well, exactly what i was craving . Tables are pretty spaced out. Service was friendly and appreciated. Make sure you reserve a table ahead of time. We saw many people leaving because they didn't have a reservation. We did our reservation through open table.
3 months ago Harry Robertson
One of my favorite spots to grab something to eat. fantastic location, neat, and good customer service. I highly recommend them!
4 months ago Rick J
Good service and good quality food!
8 months ago Scott Brady
Black angus is the best chain steakhouse l have ever ate at there ribeye is awesome the wagon wheel appetizer.is the best have ate there 4 to 5 times good every time.i live in ARKANSAS we do not have a Black angus but if traveling we will eat there again soon as we can
1 week ago TName S
The food was delicious but they were waaaay under staffed. I was there for Thanksgiving and they had a time limit of 1 1/2 hrs for your meal. We waited too long for everything that came to our table. Example. We waited 40 mins for drink order. First thing we ordered.
2 months ago Ernie Hamilton
Everything was so delicious. Very good place. Service was great. ????????????????
3 months ago Ileana Voinea
Outdoor experience was good and we had a good waitress. She was good about checking on us as that has been a hit or miss at other venues. Food delicious as always.
3 months ago heather cochran
We had a fine meal with great service. A very nice Birthday celebration for my son and our family.
4 months ago Julie Sattler
Very good service and food. Liked the heat lamps at night.
4 weeks ago Tamara Abran
Jen, Savannah and Cyndy made our SuperBowl day one to remember. Everyone was so "genuinely and authentically welcoming" at every turn. They all worked this entire event as if it was a dance perfected over time. Every order was treated with expediency and perfection. The menu was well known and described and our palates were having a party the entire time. This was a huge miss for those who did not think to come into the Bullseye bar at the Black Angus in Montclair. Look up my review on Yelp, as I will go into further detail about food that was ordered and other details. Bottom line, I have nothing negative to report about this place. Not only that, but we will be coming back moving forward on a regular, only because of the consistent service, deliciously prepared food and warm inviting atmosphere. The bathrooms are well-cared-for and attended, and the Manager is very present but does not check in with guests at all. Hummmm.... There is always someone on the Team there to answer any question you might have. Beyond this, and as my pictures will show, this is a great little place to enjoy a game in front of a TV of your own, or a meal in a far awat intimate corner, under warm lighting, and seating that shares an atmosphere of privacy and warmth. I observed plates of prime rib and lobster served that looked and smelled out of this world! The portions were plentiful! We shared the cauliflower appetizer (OMG!), and the potato skins which are beyond anybody else's potato skins. They are meaty, cheesy bacony and delicious! My son enjoyed the wonderful special of the Burger with a beer for $10. You just can't go wrong here. Those of you who have not been there need to step up your game and pay them a visit, particularly during game time! THIS WAS A HUGE WIN WIN. THIS TEAM CANNOT BE BEAT! GREAT JOB TEAL BLACK ANGUS MONTCLAIR!!!!!
1 month ago Trina Barker
$145 later n unhappy with the food n service. Two of us thought the food was good, n 2 thought it sucked n we should have gotten better for what we paid. We're not planning to go back here again as there r many other restaurants providing better food n service for less money. Bathroom not so clean. Hope u have a better experience.
3 days ago Vicki Stuart
Steaks are so good
7 months ago din dep
Excellent filet mignon. The potatoes were awesome as well as the green beans.
3 months ago Nora Manns
It's been a while since we've been to Black Angus, but I'll tell you what, I'm glad we did. The food and service was excellent far better than Outback. We enjoyed the Campfire Feast and the kids had a top sirloin and ribs. There was so much food we ended up needing to take home half the desert.
1 month ago Sal Falco
This is our go-to Steakhouse. Never a long wait, friendly service and the food tastes way better than the more expensive restaurants. The specials are fantastic and the steaks are always prepared perfectly. We usually get the Campfire Feast for two and it costs as much as a solo entree at other places.
8 months ago Daniel Nye
The lobster tail so succulent the rib eye cooked to perfection the sides so tasty the the drinks amazing
3 months ago Jay Nicoll
Had a bad experience there friendly staff just take to long to have a table while I reserved it two hours earlier anything else the food was ok
9 months ago alan sankowski
We did outdoor dining to, everything was great and I'm stuffed
2 months ago Sissy Lynn
Had a great time our server danielle was so nice and sweet. Def gonna come back.
3 months ago Sufian Sheyab
Outstanding New York steak and the Lobster was dilish!
1 month ago Martin Schmidt
Delicious food as always. Quick meal preparation.
8 months ago Addy Harris
Not only did they setup the outdoor seating so close to the garbage dumpsters. There was hardly any customers for the waitress to have my family and I sit so close to the dumpsters, that the foul stench killed our appetite and so left. I see no point in coming back until they change that.
2 months ago Emily Winderman
Great food and service.
9 months ago
Popular places from the category Steak house