Trust Mortgage: Wally Simpson, Mortgage Broker NMLS # 913069
Mortgage broker Trust Mortgage: Wally Simpson, Mortgage Broker NMLS # 913069, 4010 Oleander Dr Suite 2, Wilmington, NC 28403, United States:
26 reviews
of users and employees, detailed information about the address, opening hours, location on the map, attendance, photos, menus, phone number and a huge amount of other detailed and useful information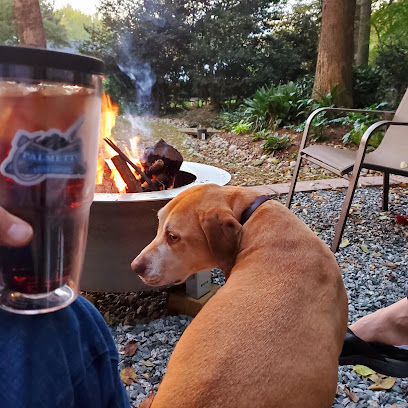 Address:
4010 Oleander Dr Suite 2, Wilmington, NC 28403, United States
Website:
trustmortgageloans.com
GPS coordinates
Latitude:
34.2110721
Longitude:
-77.8935212
Location on the map
Reviews James Puckett
Miracle worker!! Wally and his team were able to help my husband and I purchase our home. He was always quick to answer my endless questions. I really feel like without him and his team we would not be living in our beautiful home. I highly recommend Trust Mortgage! I have referred several friends and family to him and have always been happy with the time and energy he provides.
6 months ago Deborah Adams
VETERAN Specialist! New Homeowners!! Responsive, quick, great rate and very easy to work with! We live in Central NC and working with Trust via online was much easier then working with a previous local lender. We did everything online, no appointments, no time taken out of my busy day. We actually did closing on my back patio! I did a Veteran refi and closed in a week!!!
1 month ago Augsburge Jamii
Working with Wally and his team was a wonderful experience. They took care of all the details and make our purchase very stress free. I would highly recommend using this broker !!
7 months ago Suresh Kumaar
Fast, friendly, and efficient! No doubt I would use Wally and his team again. Refinancing my home was a smooth process thanks to Trust Mortgage and their expertise in this industry. Wally was able to give me the best interest rate and I could not be more pleased with the entire process.
8 months ago Tykedia Harris
If you want a loan officer who's a great communicator and will work hard for you, then Wally is your guy. I felt like I was important through the whole process and Wally found us a great rate! I'd highly recommend this firm for your financing needs.
8 months ago Jerry Hendrix
Wally and his staff were superb! Always on top of the mortgage process and kept me in the loop. I would gladly use his services again in the future. Thanks, Wally!
6 months ago Edwin Lukas
As a real estate agent/broker myself, I have high standards for whomever I refer my clients to but most recently Wally helped me with my own refinance for our family home. Wally and his team are responsive, caring, and knowledgeable and made our process seamless, helping us close just a week before our youngest baby came into the world. Highly recommend and will be over the moon to continue to refer clients, friends, and family alike to Wally at Trust Mortgage LLC.
1 month ago Carey C
My mortgage experience with Trust Mortgage was painless! Wally is very knowledgeable and he answered every question (some twice), but he also takes the time to explain things so that I would understand. He is extremely responsive and kept me updated through every step of the process. He also got me the very best rate possible! I definitely recommend Wally to assist you with any mortgage/refinance needs! He is nothing less than amazing!!
3 months ago Benjamin Carter
Really loved working with Wally and the team at Trust Mortgage. Everyone was very friendly, helpful, and efficient! I would recommend to everyone!
6 months ago bennie frazier
I have a unique perspective being that I also work in mortgages. In order to refinance we needed a unique program and Wally has access to it as a broker. Wally and his entire staff were friendly, professional, responsive, and always willing to go the extra mile to help us get our loan done! And to top it off, this is a local, homegrown company. So you are helping your community when you use Wally. Great group of folks here!
2 weeks ago petro humaun
Our mortgage process with Trust was smooth and painless! They were very responsive to our needs and answered any and all questions we had quickly and completely! Very professional and good value! Would definitely recommend!
1 month ago Kevis Linares
Recently purchased a home through Trust and Wally and his staff were incredible. Extremely responsive and helpful with navigating through the process and making sure everything was completed in a timely manner. Highly recommend and will be using them for any and all mortgage needs in the future!
11 months ago Elizabeth Villalobos
Wally did a fantastic job of helping us refinance our home at a great rate. He was very informative and kept us updated throughout the process. His recommendations were right on the money. I would highly recommend Wally for your mortgage financing needs.
2 months ago juliette gg
Wally and the team at Trust Mortgage provided us with a fast, responsive approach to finding the best mortgage refinance rate. Everyone was professional and the process was seamless. I never felt out of the loop and Wally communicated with me regularly to let me know where everything was at in the process. I highly recommend Trust Mortgage!
7 months ago Jubaer Zaman
The team at Trust Mortgage helped us through a refinance and saved us a significant amount of money on our mortgage. Wally and the team were very responsive and the process was very straightforward. They also helped answer my many (many) questions. Kudos to the team - top notch service with great results!
1 month ago Phil Ye
I was in need of someone to handle my refinance. I was referred to Trust Mortgage by a former co worker. I'm glad i made the choice to call! Highly recommended! Thanks Wally and Trust Mortgage team!
2 months ago Big E
First off, I'd like to thank Wally for all the professionalism and always explaining to me exactly what to expect and what he needed from me in order to get my VA loan ready to go. This was one of the easiest processes I've ever gone through over the years of applying for VA loans. Wally stayed in contact with me every few days to let me know they were working on my paperwork and the time frame we could expect it to be completed. Everything he said, came to fruition much faster than I had expected and thanks to me having great credit, and Wally's expertise, we were able to close on the North Carolina property which is my retirement home, close to the beaches, great dining and exceptional folks I've had the pleasure of working with along my route of being a new homeowner and becoming a North Cackalackian...…….Thanks so much Wally and staff. You guys are the bomb diggity and I would absolutely recommend "Trust Mortgage" to anyone going through this very process.
6 months ago Emayra Sanchez
I would like to thank Wally for getting me the lowest rate around! He also closed me at lightning speed! I did not think he could do it but he did! Miracle close! I was thrilled with Wally and his team! I highly recommend Trust Mortgage Loans for all your mortgage needs. Thank you Team Wally !!!!!!
4 months ago T D
My family and I are soooo THANKFUL we used Trust Mortgage and worked with Wally Simpson to find our home. He went above and beyond helping us every step of the way. We got a fantastic rate and are so pleased with our monthly payments!! If you need a mortgage loan, call Wally!! He is the BEST!!!
8 months ago Nora Manns
I met Wally before he went on his own with trust mortgage. Trust Mortgage is professional, quick and knowledgeable. Even through COVID 19, we were able to refinance. I didn't choose Wally and Trust Mortgage just because of his professionalism. Wally was more concerned with my family's well being than anything financial. It was an incredible personal experience and looking forward to many more years of continuing the relationship.
11 months ago Christian Martinez
Wally has been by our side each time we've needed a mortgage - two home purchases and one re-finance - and we think the world of him. He answers every question, but also takes the time to explain, which I appreciate because loans and numbers often seem daunting to me. He is extremely communicative, keeping us updated through every step and does not stop until he gets us the best rate possible.
10 months ago Chelsea Graham
Trust Mortgage is amazing! Wally did everything to ensure a smooth process for us. Fantastic service from start to finish. We would not hesitate to use Trust Mortgage again.
6 months ago Vincent Nicolai
Wally came through for me big-time. He was on top of the market, calmly and confidently ran over obstacles, and made it happen on time, which was a long shot. You can't do better than going with Trust. And oh yeah, he's a helluva good guy too!
8 months ago Miriam Herman
Wally Simpson is the epitome of professional. I am self employed and hard to finance, Wally has financed and refinanced me twice. Nobody else could get it done. We will always use Wally for all our financing needs and you should too he is awesome ! Thanks Wally
7 months ago Inna T
VERY PROFESSIONAL AND THE BEST INTEREST RATE!!!
3 months ago leetbutterfly
Wally Simpson with Trust Mortgage is not only hilarious and a pleasure to work with during what normally is a daunting and stressful experience but he is very communicative and truly cares. He can shop rates for you to assure you get the very best rates out there!!
9 months ago
Popular places from the category Mortgage broker