Smoke Rings 4 + CBD
Tobacco shop Smoke Rings 4 + CBD, 1407 W Arrow Hwy, San Dimas, CA 91773, United States:
34 reviews
of users and employees, detailed information about the address, opening hours, location on the map, attendance, photos, menus, phone number and a huge amount of other detailed and useful information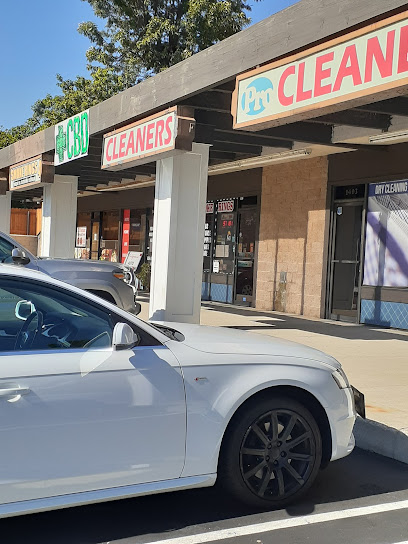 Address:
1407 W Arrow Hwy, San Dimas, CA 91773, United States
GPS coordinates
Latitude:
34.1072643
Longitude:
-117.8358961
Location on the map
Reviews Paramasivam Krishnamurthy
Great shop ! Reasonable prices. Owner is helpful & has Specials that keep you coming back! ???? ????
2 days ago Nikola Maciejewska
Oh my God I came to the store they have the best prices great deals on bang bars awesome I don't go anywhere else since I've been here you guys need to go check them out he has everything here
2 months ago william hopper
This place is a nice smoke shop they have some really nice pieces and what you need. Also have a really nice selections of cigars.
5 months ago Shapelander
BEST SMOKE SHOP IN TOWN GREAT PRICES AND EVEN BETTER CUSTOMER SERVICE!!
10 months ago Mauro Smith
I love this place they have what I want when I want it and the employees are always quick to help I 100% recommend coming here
1 day ago John Vandersall
Awesome customer service awesome selection awesome prices
10 months ago Dan Pellerin
Dope shop cool owner works with all customer
10 months ago Phil Nadeau
Great customer service and always good product !
11 months ago Lisa Ghini
Beautiful shop! Great Customer service. Carlos was knowledgeable, friendly and patient. I was a first time buyer and customer. Great prices and products. Highly recommend. This is my official favorite shop!
7 months ago omar morel
This is my go to spot ! Love this place!
10 months ago trisha parks
Everything is amazing. Went to a few other places and did not get the same experience I had here. The shop is so unique and the young owner is such a cool dude and willing to help with everything. Best smoke shop in town!!!!!
8 months ago Ashley Smith
This place is awesome! The employees are very knowledgeable and very helpful. Even let me try something out before buying it which was helpful as the first I grabbed wouldn't have worked. 10/10 would recommend.
9 months ago Danny Jusits
Best place around town
11 months ago Mark Darden
Love this place! So quick and friendly. Awesome vibes and great selection at awesome prices!!! The owner is so helpful in helping you decide what to choose! Will definitely be back!
6 months ago Chris Niece
Gr8 place to get ur needs customer service is gr8 Carlos and Sam will walk you through n give the best advise.
7 months ago Shaun Lund
the gentleman behind the counter was very knowledgeable and helpful. The store itself has a very wide variety of products. Whether you're looking for a nice small piece on a budget or a beautiful 20" water pipe to add to your collection this is the perfect shop for you. I enjoyed being in that shop, the guy wasn't up in your business, he asked me only once with super calm voice if I needed any help. He did not try to get me into buying anything, he was helpful with explaining the differences between certain products. Will definitely be back.
9 months ago Dayannara Garcia
The best place with the best prices can't ever complain when I'm there no other smoke shop is better then this one
3 days ago Camino Bop
The place had an awesome and fast service. I would recommend to all.
4 days ago Pam Hudson
Great service,friendly if you need anything related to wraps, bongs, any smoking paraphernalia you need or want I suggest you come here
9 months ago Lillian Tarafa
Amazing smoke shop the best prices and the best people work there the most knowledgeable about all the products that I've ever came across thank you smoke rings I will always be a loyal customer and tell everybody about you
10 months ago candice wright
Great smoke shop. Low prices and everything you need!
4 days ago Boris Fishman
Best customer service! Carlos is very friendly, and he knows his stuff. The store is clean and well stocked with a variety of products to match your needs! 5 stars well deserved
10 months ago Ina Grove
Well this is a great place for all the things that i needed. This store is well stocked. Great atmosphere and the service was very helpful .awesome .I will be shopping at this store for now on.
3 days ago louise bryant
best place in San Dimas with the best prices and costumer services been always great....highly recommended
7 months ago brian stitt
Always friendly staff. Decent prices.
9 months ago Jose Romero
Luis refered me to this quality shop. Best prices in town by far great customer service still had time to pack my new product up in bubble wrap and a gift bag. Its a must go to for your glass suplies. Great quality not that cheap thin glass. Might survive a couple of falls to the ground. Thanks carlos.
10 months ago Ross Smith
Friendly staff!
11 months ago Beth Webb
Great deals and friendly staff. Highly recommended
10 months ago Bob Materka
Great selection and awesome customer service! Definitely come by and check it out!
9 months ago Camille Ng
Great cigar selection and helpful employee.
6 months ago Dr bartoo
This is a fantatstic place. Good customer service and amazing products.Best price in san gabriel valley.
11 months ago Tracy Brouillette
Very nice collection o and very nice service friendly
3 days ago Juan Ruiz
Are you currently open for walk in purchases?
4 days ago Reyna Cuevas
Best smoke shop ever!
6 months ago
Popular places from the category Tobacco shop