Target
Department store Target, 4711 New Centre Dr, Wilmington, NC 28405, United States:
220 reviews
of users and employees, detailed information about the address, opening hours, location on the map, attendance, photos, menus, phone number and a huge amount of other detailed and useful information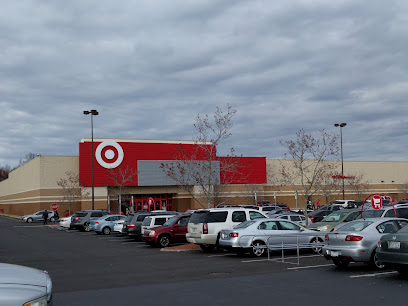 Address:
4711 New Centre Dr, Wilmington, NC 28405, United States
GPS coordinates
Latitude:
34.2490407
Longitude:
-77.8808522
Location on the map
Reviews Nicole Rockette
It's Target ! Stocked well and always something interesting to look for in the little dollar find section at the front !
8 months ago Ron Neargarder
4.5 stars to this Target instead of 5 because I always have a hard time locating the items that I've got on my cartwheel shopping list or when doing a pick up...that said the staff is always friendly, knowledgeable and offering to help. It's a clean store, we'll lit and the prices aren't as low as some competitors but they do have good sales and they aren't expensive.
7 months ago Michael Vumbaco
Bambi, sanitizing carts at the door, exhibited the trashiest behavior I have ever witnessed from a Target employee. She was incredibly rude and exclaimed "There's about to be a 1-8-7 up in here," which is the police code for homicide I believe. Classy. If she spent less time antagonizing customers and more time sanitizing carts, she may have been able to keep up with demand. Instead, she chose to yell at customers and make a scene when asked which carts were appropriate to take. I'd keep her in the stock room if she continues to behave in such a manner.
1 week ago Nirupama Singh
Very clean and well stocked. Video game demo's. Clearance. Grocery, clothing, home decor, toys. Great deals on toys. And much more!
9 months ago Joe Wheeler
It's Target, kind of like a Walmart just cost a little more. It's always crowed, but hey people love spending those stimulus checks! Just remember, it's hard to exit the parking lot when you're done. So make sure if you're in a hurry to give you self some time for that!????
11 months ago Clarivel Gonzalez
The store is clean, neat and employees are very nice and helpful. Very good job taking precautions for covid-19. I felt safe in the store!
2 weeks ago Esther Duquette
This is a very clean store and the associates are awesome!
7 months ago medichugh CCLS
The sales associate in the ladies department was a delight. I was trying to find my daughter a shirt and pants for work and she helped me find everything I needed. My daughter wasn't with me and she assured me that she could bring it back if they didn't fit or anything went wrong.
3 months ago Mr Hall
The customer service is great! My cashier was super nice and conversational and made my day better; she noticed that I was getting a kind of almond milk to try that she had tried before and loved and we started talking about other kinds of milk-alternatives!
3 weeks ago Warren Hess
Busy store but well stocked and with helpful staff.
8 months ago Sheryl Hudson
Has everything I need under one roof at competitive prices. Using my Target debit card for 5% off plus the perks of the Target Circle app help me save quite a bit of money on each trip I make. There is only one Target in my city and it is across town but I gladly make the trip! Clean store, well stocked, friendly staff. Shopping at Target is a positive experience for me every time.
5 months ago Arthur Davila
To raise the bar. Thank You for serving the community. Most importantly, I'm doing this because Daneja told me too (happy face emoji here). 5* Kindness in Wilmington, NC
11 months ago Napier Minor
By far the worst Target I've been in. The store is in disarray and management seems to put more emphasis on employees filling online orders than stocking shelves and manning the registers. It really reminded me of how Walmart operates and if it continues, I'll begrudgingly shop at WM. We were there in 3/5.
10 months ago Tommy Allen
Im pregnant had to run out of there as soon as i went in they follow no covid regulations other than to protect their employees they dont enforce masks or enforce how many people are allowed in there i felt like i had floor seats to a rock concert with how crowded it was omg that was terrifying for a pregnant person with a lowered immune system i feel like i got covid in the less than 5 mins i was in there....
11 months ago DAVID Rodriguez
Five stars for Sophia who helped me without hesitation, and is extremely kind and friendly!!!!! High fives! Thank you for helping me get exactly what I needed!
1 month ago Stephen Kam
Great merchandise! Great sales! Almost everyone is very friendly and helpful.
1 month ago Barnita Karmakar
Loved contact-less car pickup! So easy and convenient!
11 months ago J Peyton
The lines were long, but moved along ok. I like that this target in Wilmington, NC wipes the self checkout after every customer, because I have been to other targets since covid and they don't do that. I was a bit disappointed it was only Dec 1st and there was not a lot of Christmas decor in stock. What is in stock looks good and is great quality. The staff are all friendly here.
3 weeks ago forex forex
Firstly, the lax covid restrictions inside the store are laughable at best. Dangerous and negligent at worst. Secondly, after several weeks of going back and forth with customer service over a lost recipet, I called once again and was immediately disrespected. All i needed was a reciept. I was directed to contact you guys for another copy. Did nintendo lie by saying i could get another reciept from your store? Does target not keep digital records of their reciepts? Whats the deal? I understand everyone is tense in these times. That's no excuse. If you don't like dealing with customers, find a new job outside of customer service.
10 months ago Lalito Villanueva
Target is always a great place to shop. The wilming
10 months ago Mary Hopkins
Warning: it's a covid hot spot. Half the ppl wearing masks, including the employees and managers. Tons of people in there all the time, too. Go if you don't believe in science and like to endanger humanity, or simply don't care if you get covid/spread it to others. But I'd stay away.
11 months ago Rey Buzon
Found exactly what I wanted and a few other items that actually will make the cake I intend to make, even better!!
1 month ago Eric Gwyn
Target is my go to place for everything! The smiling faces and short but sweet conversation with cashiers is a bonus! Target really impresses me with their inclusion of children with different abilities in their clothing line ads! Target for the win!
4 months ago Stephanie Smeekens
The pick up option made shopping so easy and convenient.
2 months ago Jacqueline BISHOP
Can find most anything I need there, plus has a much better quality. Their clothing brands are amazing with A New Day being my favorite
4 months ago Linkye West
Today I went to target to get some essential items. Even though there is a store wide rule requiring the use of face coverings, there were many individuals that refused to wear them. There was no employee at the front requiring mask use. There was security personnel, however they were doing nothing about the issue. When I asked an employee to make a store wide announcement on the issue, I was told that the PA system was broken. They said that an announcement would be made, however it was not. TLDR: if you value your safety during the pandemic, avoid this target until they enforce rules regarding mask use and social distancing.
3 months ago Stew F
It was insanely fast. Super convenient.
1 month ago Crystal Montgomery
Great selection of stuff and ease of returns even with online purchased items is amazing
3 months ago Pamela Jackson
Target drive up is the best they are always very quick to get order ready and quick to bring it out to you
4 months ago Osiris Mercado
The products are great, that's a given. I love everything Target sells. However, it's definitely more outdated than the surrounding targets, it dark and dingy. The shelves were pretty bare. The customer service was also below usual target standard. They were aggressive and rude, not one of them was seen smiling. At check out, they did not let me finish putting in my rewards number before they clicked to the new screen. I felt very rushed and was not even told my total or asked if I was paying with cash or card. Rude. Will not be back.
3 months ago Sibylle Scholz
I purchased a new computer monitor. I was given a used monitor that had been thrown back into a box. And it doesn't work.
11 months ago Martin Khad
Need more registers opened. The store was very clean and they look out for masks and make you feel safe.
5 months ago brad Rucker
Immediate availability and excellent customer service
1 week ago Hutchins Wang
My experience shopping at Target is always positive. Today I went to restock on essential items and I had no issues. The store is always clean and the stuff is always helpful.
11 months ago Adri Stein
I love shopping at this store .Very friendly .
3 months ago Josh Young
Greatvstore. Everything you need
11 months ago Jay fresh
I really enjoyed my visit to Target recently. Very nice and courteous employees. I went in just to go to the pharmacy and the mood and overall atmosphere was very positive.
9 months ago Giorgos Tsiaousis
Love the company as a whole. I always find interesting products and am entertained when I visit. The stores are inviting and employees ALWAYS gracious and kind.
10 months ago Ruth Vaughn
Very clean, did not feel afraid to touch anything. Very impressed with the disinfecting from the time I walked in the door to when I left.
4 months ago Cristian ayala
I love this store! In fact, I've asked them if they could just lock me inside so I can shop through the night. I've been outfitting a beach house forty minutes away and the Wilmington Target has been a life saver. It's one stop shopping for stylish products at a great price point and groceries too! The employees are always helpful and cooperative. Recently I discovered a box of four twin sheets that I had ordered 6 months ago and forgotten all about. Since then, I had ordered much cuter sheets and even though I was well over the 90 day return time period, I was able to return them. That kind of customer focused service means a lot. I do wish they would do away with the Cartwheel app! It drains my phone battery and just seems like unnecessary work to get a sale price. Other than that, I can't complain!
9 months ago Cameron Scott
Target has so many interesting items. My one and only Target in my city is always bright, cheery and friendly. I would not say Target is the cheapest place to shop here but it does have awesome quality.
10 months ago John Crawford
Great service!
11 months ago Delisa Yancey
Store was well stocked and beautifully updated
4 months ago alimi eyitayo
I LOVE target. They are always clean, in season and on trend, and great pricing!
1 month ago Melissa Sumner
It was easy, fast and the staff was polite and courteous.
5 months ago Kathryn Eileen
Ease of service, quick delivery
1 month ago ibrahim karim
I love target, but this one is a little different. No greeting or asking if I had a REDCard. I came from Texas visiting NC and gotta say prices are higher. But I will still visit and enjoy my shopping time. Target is known for their customer service and being friendly. Store layout is simple just wish it was a super target since it is the only one around the area.
9 months ago luis urbaez
It's Target. How can you not like Target?
1 month ago Brayan Sanchez
Good communication, easy pick up! Got everything I wanted
11 months ago Emily Biedrzycki
App showed my order was underway for 5.5hrs, not the 4 promised. It took an hr of constant redial to get someone on the phone, who confirmed my order was ready, but did not have a good attitude. App wouldn't let me msg that I had arrived for p/u and after 15 min of constant redial, I managed to flag an employee in the parking lot who went in search of my food.
4 months ago
Popular places from the category Department store