City Wide Heating, Air Conditioning, and Geothermal
HVAC contractor City Wide Heating, Air Conditioning, and Geothermal, 1300 73rd St, Windsor Heights, IA 50324, United States:
49 reviews
of users and employees, detailed information about the address, opening hours, location on the map, attendance, photos, menus, phone number and a huge amount of other detailed and useful information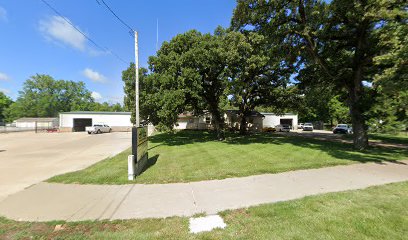 Address:
1300 73rd St, Windsor Heights, IA 50324, United States
GPS coordinates
Latitude:
41.6022548
Longitude:
-93.7184518
Location on the map
Reviews Charlotte N
Our furnace stopped working on a freezing day. Citywide responded quickly and we had heat soon after. The Technician was very professional, polite, skilled and explained what the problem was and how he intended to fix it. He also gave our furnace a complete checkup. The bill I got later was very reasonable. Excellent service, I highly recommend.
10 months ago Okarin Kyouma
Great service. Professional staff.
8 months ago WhiteHemi Chris
Quick service and they did a great job. My family has used them for years and I will continue too as well.
1 month ago Will Barnes
It looks like great place to work. Super nice shop and the people are professional and seem nice. Looks like good place to advance my career.
7 months ago Daniel Pilachowski
Purchased a brand new home with a brand new AC unit. The AC was used for one and a half year (one summer). The compressor broke down and it was determined that it was defective. The entire issue should've been covered by the warranty, but they refused to admit that they've installed a defective unit and ended up charging me for the entire service minus the new compressor. Every other AC company that I've talked had me advised that this type of an issue is highly unusual for a brand new unit, and that they would not have charge me extra to repair it, or replace the part. But, I was stuck with them because of the replacement part. Don't trust them. They use defective AC units and don't stand behind their work and products.
5 months ago Hajere Gatollari
I had a leak in my furnace and called City Wide to find the issue. Turned out that I needed a new furnace as it was WAY over it's life expectancy as was my air conditioner. No big surprise. The next day I received a call from THE OWNER, not a salesperson, who explained in detail the issues, the cost of repair vs. replacement and an EXACT cost to replace both the furnace and AC units. The price was less than what I expected and they scheduled the installation around our work schedules. I was told it would be a 2 day job which didn't excite me, but it is what it is. They arrived promptly in the morning and were finished by 4:30 in the afternoon. The installers took their time in explaining all the features of the units, cleaned up after themselves, as well as how to program the new thermostat. They also informed me that all the warranty information will be filled out by them(what a relief!) and will send it to me in the mail. We will have a follow up in the spring to check out the new AC unit. I couldn't be happier with the price, the service and the follow up. I highly recommend doing business with these folks...no surprises other than the job was done quicker than expected.
8 months ago Henny Soni
City wide was amazing. My furnace gave out the day before going out of town for our daughter's wedding. The repairman was out in less than an hour and was able to get it running again shortly. We were able to leave knowing the house would be nice and warm for our sweet frenchie, Hank. Thanks, City Wide.
8 months ago Caroline Higgins
Great job on installing our AC/Furnace
3 months ago Joan Boulay
Don and Don Jr. installed a new exhaust fan in our bathroom. They were very polite and thorough. They put runners down to walk and the clean up was great! They even swept the floor. They explained everything in detail and gave us suggestions for other work we may need to get done by a different kind of company. We would highly recommend City Wide for any type of heating and cooling work. We would definitely use them again in the future.
7 months ago Zachary Digby
Did a great job installing our Carrier A/C and furnace. The techs were very friendly and stayed a little longer to make sure we weren't left without ac for the night before returning the next day to finish the job. The entire job was complete in about a day and half. Nothing to complain about. Based on my experience, I'd recommend them to anyone :) -Aaron D
9 months ago Kevin Brutout
Excellent company. Great people to work with.
9 months ago Ginger Doumas
Paid approx $900 to have gas lines replaced. At the time was overcharged on invoice and had to call in to have invoice reduced. Developed gas leak after 2 years. Company won't fix for free.
8 months ago Douglas Cotta
Called on Father's day with a broken AC they were out within an hour! They treat you like family and do their best to fix your issue in the fastest and affordable friendly manner. They will work hard to make sure your systems run efficiently and stay working. Their maintenance programs are great. Sign up and they will Call you when its time for you're fall or spring maintenance. Which I love not having to remember myself.
7 months ago Catherine Garcia
Don Wilhelmina was our service pro. He did an excellent job installing our air conditioning unit. He was fast, friendly and on time. When he was finished he made sure we understood what he did and answered all our questions. Would highly recommend.
11 months ago iplayedu
Excellent describes my experience with city wide. From my first call to Janell to my appointment with Al for an estimate to the perfect install by Don, Don jr. and Justin, everything went great! I highly recommend City Wide heating and cooling, and yes they will be doing more work for me.
2 days ago Honestly Nate
"Don't believe all that you read but our experience was great. Our furnace broke down two days before the temps plummeted into single digits. Talked to Phillip in person and he said not to sweat it! Believe me, we weren't! He had a unit and two super nice installers out the very next day. One could tell they took a lot of pride in their work while having a good time. Strongly recommend this place from the two girls that work up at the front desk to the office people then to the installers. Sincere thanks for (old school) treatment and kindness!"
11 months ago Frances Scott
Mini Split Installation was completed by Rob and Nick from City Wide. They were very professional and paid attention to the details. It took two days to complete and they both were conscientious about working in our house. For a two day job they were constantly in and out and working between the outside unit and the inside unit which was on the second floor. Mats were laid down to protect the floors and each day they spent time cleaning up and vacuuming the carpeted areas. Rob was informative about what they were doing and made me aware of options involving some of the installation issues. Even though we were disrupted for two days, they made things as easy as possible. We were duly impressed and highly recommend this company.
1 month ago Nrj Smak
Awesome job. They came the day of, repaired my furnace without purchasing new parts the same day and only charged labor. Very much recommended. Thank you!
2 days ago Jarret Swales
First time we used them. Fast friendy and easy to work with folks. We definitely Recommend them.
1 month ago tyt shaw
Great service and price. Guy was on time and very detailed about the invoice.
1 month ago Ron NWCC
Alan H. has been maintaining my HVAC system and has always been prompt, courteous and professional. Always willing to explain the what he's doing and why. 5 stars!
10 months ago Clint Barney
Horrible service, the worst I've dealt with in a long time and will definitely be the last time I use this company. While the service techs, especially the second tech, Jerry, were very nice and polite my overall experience was far from pleasant. I had a tech out, diagnosed a bad gas valve plug. He was able to limp me along for a couple days by wrapping tape around it but that didn't last long. I asked for an estimate before the part was ordered the following Monday but I received no phone calls at all. The temporary fix was very temporary and I called and left messages with no return calls until my third message, a week after my appointment, which was left in tears by this point as I am a single mom with a young child and it's been below freezing for most of the last two weeks. I was told "Sorry, the part has been sitting here on the desk. When did you want us to install it?" Never once did they call me, they confirmed it and just said they don't know why. They did send Jerry out at the very end of the day and he got everything installed, I am grateful to him for that, but I was overcharged time for labor for both trips and charged doubled what the part retails for. I will never be using this company again and am urging everyone I can to go elsewhere as well.
11 months ago Paulie Exotic
Alan H. was great. He was very polite and answered all our questions. He fixed our 25 year old a/c unit and it runs like new!
11 months ago Angela Betts
Extremely disappointed with City Wide, I purchased my main furance from them 10 years ago and needed to buy a split air conditioner for a bedroom with no air ducts. The unit is still unwarrenty however it was cooling the room and I called them to see if it was an issue that would be covered under the warrenty or an out of pocket expense. The technican had no experience with how to fix a split air conditioner and told me that it was leaking coolant but he wasn't sure how to fix it and charged me over 400 dollars to fill the coolant and then wanted to come back with additional service charge to bring in another technician to determine the cause of the problem (after he spent over 45 minutes on phone consulting with a co worker). I had another service company come out and they immediately knew how to fix the problem and fixed it for add't expense. I'm currently in the process of replacing my AC/Furance this fall and based on this experience I will never use City Wide again. Very disappointed for a company to sell an applaince yet is unable to service it so now I have two separate expenses to repair it when it could of been fixed on the first trip if thier technician were qualified. They have lost a long time consumer, also used them to replace my furnace/ac in my prior house. Will not recommend them to family or friends based on this issue.
7 months ago Tiffany Wright
My thermostat malfunctioned when I changed the batteries in it and left me with no heat. I called this business since they are the only ones in town that had this special model thermostat on hand. The admins that answers the phones are awesome, took down the model number of thermostat and ensured the tech will have it in the truck when he arrives. The tech arrived with no thermostat and did something for 2 hours, then he said my filter was dirty and he needed to leave for 45min to get a thermostat - (they get hourly right?!!!). When he returned it took little over 30min to install the new thermostat then the system started right up. The tech flew out the door like he was late for something. A week later I noticed the heat was not as hot. I checked the furnace and the heating guy left the filter cover off and no filter installed!! I had 2 clean filters sitting RIGHT NEXT to furnace that he could of installed but did not. He did not tell me he pulled the dirty filter out and did not replace it, he just said "it was dirty". Gezz, I assumed he replaced the filter and did not leave it filter-less and in pieces. Now I need to call someone else to have another furnace cleaning since it ran an entire week sucking up dust with no filter. In the end it cost me 3 hours of labor, 5 hours vacation from work and now the need to spend more money. I spoke with the sales manager and described my experience. He pretty much treated me like I'm stupid and he sees no issues in what happened. I still paid the full invoice cost in full even though I think a thermostat didn't need 3 hours labor to install. I will never call them again. I want to warn everyone now "CALL SOMEONE ELSE!". The techs and sales/tech clearly DO NOT care about the customer, they are not thorough and left things undone, techs are very slow as the diagnose of issues causing high labor costs for the call. DO NOT CALL THESE GUYS!!
5 months ago Jeff Moon
Very pleased with the service and install techs as well as customer service. Did a great job of diagnosing the problem and giving me options of repair or replacement of my 22 year old furnace. I was leaning toward repair but after being fully informed of the benefits of a new furnace and fair pricing and rebates I went forward with the new furnace. Very pleased with that choice and their patience with me as I looked at all my options.
11 months ago Joseph Cunliffe
Downright terrible experience. They came out on 3 occurrences in 3 weeks and not only did not fix the leaking coil issue, it continually worsened. This worsened to the point of ruining my ceiling and having to replace a portion of my ceiling due to the leak. After the 3rd "fix" and leaking beginning in 3 days I called to speak to a service manager and left my contact details multiple times with no call back. Most recently, they were to send a technician "during the day". After 7 hours of waiting, they called and I returned their call within 5 minutes and they said the technician was no longer available or I could pay "overtime rates". After 30 minutes of hold and discussion, they agreed to send a service tech. He's on his way now, will update how it goes on the 4th service call etc. For reference, my home is 10 years old and this is the second leaking and coil issue that has occurred with the City Wide product.
10 months ago Lisa Wheeler
Was suppose to be at my residence between 12-5 for air conditioner check. No show. Called and said they got held up on other job. Short staffed, means poor business and poor service. Will not call again. They called the day before and said they were short staffed, but I told them I took the day off and I had to schedule weeks in advance, they said they would make it work. That was a lie, as it was obvious they had not intention of actually showing up that day. Never received a call when they would be there. When it got close to 5, I called them, and they said they would still be there by 5. Never did, and never heard anything more from them. Stay away from this heating and air conditioning business.
3 months ago Michael Bell
Alan was very helpful and professional. He explained me the problem with my air conditioner, showed me the issue and fixed it promptly. I highly recommend him and his company!
9 months ago Mark M
The first snow of the season, it's a blizzard and my furnace goes out. I call at least 4 companies and the only response came from City Wide. It took a while for them to get here, but once they did they had the problem fixed and out the door in less than an hour. The service man was very nice and did a wonderful job. Thanks City Wide!
1 month ago Gail Devereaux
Purchased my AC from them back in 2010 and they've been who I call since. As busy as they are with this terrible heat, they fit me in today and got my AC back up and running (nothing to do with the new AC itself - an electrical issue inside the house). John, the technician was very professional, got things quickly figured out and showed me how to avoid the issue going forward. The family will be able to sleep tonight thanks to City Wide.
1 day ago juhana kopperoinen
Came out after hours and had my furnace running in less then an hour. Really knowledgeable and professional. Recommend this company too anyone.
11 months ago Mike Hubble
i have to say the guys reached a few snags working on my furnace but they did a good job and it looks great
3 months ago Omer Ahsan
They were very knowledgeable about there job kept me informed on what was going on and did a great job in a timely manner and Don and Allen cleaned up after they were done and went over everything they did for us highly recommend citywide
1 month ago Stuart Ganzon
Was avoiding to post this review since my neighbors are great people daughter and son in law of this people that runs this company. Citywide was called to service an AC over the last summer they found out that AC needed to be replaced so complete unit was replaced, also there was a Thankless Water heater that starting causing issues, I was contacted by the owner to get a Serial Number of Water Heather to see if there was any warranty left, I mentioned if it was not any to give an estimate first instead of fixing or a quote for a new one instead, last contact from her was a year later before the Mid-American rebate was to expire asking for the amount left on the bill. Which it turned to be twice of the amount of a new water heater, she never contacted me before asking if it was ok to fix, she did admit not having anybody experienced on this brand and to make four trips to fix it explains it. The main AC also was frozen at condenser days after installation twice. Thrasher Service did great service modifying the AC Installation never had issues since. Bottom line never allow this company to combine any services or avoid altogether unless there is a detailed charges before any work is done, she kept adding ridiculous interests charges from day one, and also the Mid American rebate ($750) was lost because of them. I will file with BBB and Attorney General so others don't run into the same situation.
7 months ago Al Calabrese
Had your tech come out and diagnose that my blower motor on my furnace was bad, then he told me that a new motor was 582.24 so I declined the repair. Then i looked on the internet and found the motor for 140.00 so i guess all i am saying is that is one heck of a mark up on the parts and i would not use your company again for this reason
7 months ago Megan Rigney
Most knowledgeable service technicians and professional installers I've seen in the area. Attention to minor details and very efficient in the service department separates this establishmentfrom the rest.
4 months ago ray s
Oh what a horror SHOW, I'm disabled, MY WIFE AND i HAD TO BUY A IN THE WALL UNIT JUST SO i DIDN'T PASS OUT AGAIN! WHAT kind OF A COMPANY WOULD DO THIS TO SOMEONE, their before The state licensing Board as we speak! they took us for $15,000, and at least another $10,000 to fix the damage they did to the house, it's a paperweight ! don't let them lie to you, why would I be doing this, I am a Reverend, and a Minister, what Reason would I have to "lie" to anyone, we asked for our money back, and they refuse, we ask for them to "finish the job, they refuse, they even forgot to put a vent cover over one of the Vents, we've even asked for the "Two Experts", to be Substance Tested! we are stuck in the water and they "ripped us off, But Good", don't let this happen to your Family! at 307 S.E. 4th St In Ogden, IA after reading the OTHER GUY'S Review at The Top, With The Dog in The "Circle" I Believe, That The way Iowa Laws are so Easy On Bad Contractors Like This, It Just Makes it a "Breeding Ground", For Companies to Rip People Off, And The Iowa Attorney Generals Office, and The Lawmakers Don't Do a Dog Gone Thing to Help us out, WE ARE VICTIMS OF CRIME THESE PEOPLE DESERVE TO BE IN JAIL!, AND NOT BE ABLE TO WORK IN THE FIELD AGAIN, EVEN UNDER A DIFFERENT NAME! IN OTHER STATES WITH REAL LAWS AND REAL CONSUMER PROTECTION, THIS IS GRAND LARCENY, AND THEY'D BE UP ON CRIMINAL CHARGES! UPDATE: I am so Glad That These "Other"Reviews", That Popped-up Went so well, yeh They switched out my Deceased Fathers Furnace and did a fair Job,too, Which Bring's us Back to a Complete NEW install, How and The Hell Could Two Guy's Have "Wrecked", a House, and STILL, Not Have Installed a Complete Unit, is Beyond me, But everyone that has seen it, say's it looks like two Guy's on Drug's or "Something", Else Did a First Time Install, I have good news though, the 1st $10,000, of the Total $15,000 was a Check, Which Gives me Criminal Charges,I am Throwing their way,along with a Receipt,Stating That Everything was "Completed" , Which it Never was, no Juice in the A/C,Unit turns on and off by its self , we have given The State almost a Year Now,so we are Going with Legal Remedies Now, and see what a "jury", would say, going Through the "Crime-Scene", and see what they will award in Punitive and Compensatory, Damages, After seeing this from The Beginning, Till Now,We'll Keep You Updated,God Bless.
1 day ago Isiah Tatum
The service my friend got was rediculous.They talked her into a very expensive heating and air conditioning system. It hasn't worked correctly since she bought it. She has gotten in touch with them many times, and nothing happened. They got their money and she got junk that they won't fix. I wouldn't recommend them to an enemy! They should be ashamed of taking advantage of a hard working single woman. They don't care they will do the same to you!
7 months ago Lorri Badolato
Would not use this company again. Had geothermal unit installed. Took over 6 months to install with many, many issues. They initially physically installed the waterfurnace in the wrong place, they configured the board wrong and burnt out the unit in the first week, charged us for equipment that was not installed (heat coils on second unit), cut a power cord in the attic knocking out power to part of the house, didn't tell anyone, said it wasn't their fault, charged us for looking for the problem. "remembered they had cut it" after we hired our own electrician to fix the problem. We recently called them for service on the unit and was informed there was an unpaid bill they have been sending us every month for 2 years, now sending to collection. News to us. We have never received an invoice for this. Would not recommend this company.
4 months ago Dmitry Ruhl
They install a brand new ac they forgot to connect to the ac control Then they want us to wait till they have time to connect it
7 months ago Chad Laing
Great service and Alan is very helpful and courteous! Will continue to do business with them.
11 months ago Alex Hood
Green Truck Guy is synonymous for Hero!! Thank you for repairing my AC as fast as you did!!!!
7 months ago Sean Getchell
Pretty expensive but i thought they have honest opinion and didn't try to sell me stuff that i don't need. When there was a problem after tune up, they came for the 2nd time to check.
11 months ago John Ratte
I just HAVE to share how ecstatic I am right now with City Wide. After being taken advantage of by more than one local HVAC company over the past several years, I called City Wide just after 8:00 this morning when waking up to a COLD house. My furnace and AC units aren't more than 4 years old, yet the furnace would not stay running for any length of time and the house was down under 60 degrees. The technician sent, John, was at my door by 9:00 and had the necessary work done by 10:15. To top it off, MY BILL WAS UNDER $100! I will NEVER call another company other than City Wide. While this may be an everyday sort of call for an HVAC service company, it was the world to me and my family. Thank you for showing me that there are still fair and professional HVAC companies in Des Moines.
1 month ago Duncan Gilbert
I have a problem with City Wide. In 2010 I hired them to install a more efficient heating & air conditioning system in my new home. I have a small house that they visited when doing the initial bid. I didn't know anything about this stuff then so I trusted their professional judgement. I regret that now. They put in a 2 ton ac unit with 3 ton evaporator coils in a house that's less than 800 square feet. The house also has newer windows, was recently remodeled and has generous insulation in the attic and in the walls. The hvac system was oversized and has caused many comfort issues. The ac doesn't run long enough to remove the humidity because it is too big for the well shaded, well insulated small house (which they saw when they came out to do the bid). I called them back to express how uncomfortable we are and I asked them what can be done. The same guy who drew up the initial bid came out and recommended a stand alone dehumidifier hooked up to the return plenum for another $2,000. I went ahead and had 2 other hvac contractors out to evaluate the situation and I even paid one of them to do a manual j load calculation (which is how hvac contractors size equipment for buildings). They both said the same thing - it's stupid to install a 2 ton unit on this house, and it's INSANE to mismatch 3 ton evaporator coils with a 2 ton condensing unit. Both hvac contractors said an efficient window ac unit would have been the best way to go or a 1.5 ton ac with matched evaporator coils. Moral of the story? Their "estimator" who is likely a commissioned salesman sold me a much bigger system than was needed. They made more money off it. I got a system that runs for 5 min and removes no humidity from the air. It also doesn't achieve any kind of high efficiency because it short cycles. I called them again and the same jerk who I dealt with before told me that my infiltration rate (air leakage) is just so low that any system would be oversized. Okay, but wouldn't you still want to put the smallest size possible? Why the 2 ton with 3 ton evaporator coils? The manual j I paid for indicates that there's no problem except for City Wide's mistake of oversizing the system. And when I expressed dissatisfaction with the performance (short cycling, inability to remove humidity) they blame the house. They screwed me. I had them out to tune up my system 2 more times since this all began and they lowered the fan speed but it did absolutely nothing. So that's an extra 200 bucks they got from me. I'm done with them. They're dishonest and unprofessional. I would highly recommend another hvac company.
3 months ago Mark Kimberley
Little slow at times, but fixed when they are done.
9 months ago Mitul Patel
My blower motor on my furnace gave out at 2:00 on a Friday. They were here at 4:30 the same day and fixed it. Enough said
1 month ago schaarschmidt carl
They were able to be out next day to replace my central air they were fast and nice the thing i hated the most is they talked me into putting on a new thermostat with there company name branded right on it and then even after i asked them NOT to they put there company info both on the outside and inside units ....... my home is NOT a bill bored ! ! ! !
7 months ago
Popular places from the category HVAC contractor