Coastal Massage & Spa
Massage spa Coastal Massage & Spa, 7205 Wrightsville Ave, Wilmington, NC 28403, United States:
220 reviews
of users and employees, detailed information about the address, opening hours, location on the map, attendance, photos, menus, phone number and a huge amount of other detailed and useful information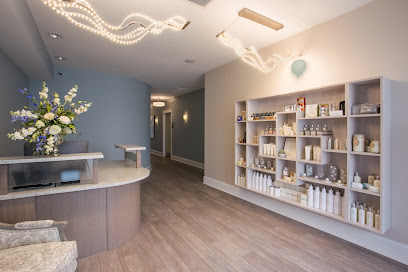 Address:
7205 Wrightsville Ave, Wilmington, NC 28403, United States
GPS coordinates
Latitude:
34.2205384
Longitude:
-77.8161916
reviews Terry Miracle
Beautiful and relaxing spa. Smelled amazing. Employees were friendly and safely masked. Liz did my prenatal massage and she did a fantastic job. So comfortable and relaxing. Wish I could go back!
1 month ago bruno fierro
Terrific experience today! I walked in, no appointment and was taken such great care of. I had a deluxe pedicure, and was in dire need! It was a solid 45 minute pedicure done right!
6 months ago TRAVEL MONITORS
I had an amazing morning enjoying my massage and facial at this spa. This place is absolutely beautiful. The calming decor only enhanced my ability to relax and enjoy my massage. The place was so clean too. All of the employees wore masks. I felt safe, relaxed, and ready to do this again in the near future.
3 months ago Sonny Sengmany
Great customer service and a relaxing atmosphere! Fair prices and service provided is what I expected. 10/10 would go again.
1 month ago Jill Fleming
I'm an independent person dependent on this Massage Spa. Here's why: For 2 years, I have incorporated this "Wilmington Day Spa" into my life on a regular basis for both rehabilitation and maintenance and the benefits to my body and lifestyle have been the most impactful in a 20-year battle with spinal injury. I'm a 40-year old, highly active/busy husband, father of 3 young kids, business owner and competitive athlete plagued by a lifetime of lumbar spine & lower back pain (L3-L4, L4-L5 and L5-SI). Periodic discomfort in the Cervical and Thoracic spinal regions has occurred throughout the period as well. At 12, a love/hate relationship with chiropractic therapy began, in my early 20s I tested the effectiveness of acupuncture. In my late 20s I began investing into massage therapy but never consistent enough to offer the ongoing relief to help me live the activity filled, carefree life I seek. The severity of my lower back pain & discomfort has been so consistent throughout the past 20 years, I'm qualified for handicap parking status. Ice packs, heating pads, epsom salt baths, supplements, ointments, braces, foam rollers, medicine balls, yoga, pilates...you name it and I've likely tested it's effectiveness on my health (I share this information publicly for credibility purposes). How has Coastal Massage & Spa helped me regain my desired lifestyle?: Over the past 2 years I've received deep-tissue and therapeutic massage from 4 Wilmington Massage Therapist who work at Coastal Massage Spa. The most impressive fact I've come to determine is that the staff is genuinely happy and passionate about working here and helping patients. While the technique, pressure and experience with each Massage Therapist has been varied slightly the consistency has always been a united focus on addressing my issues and alleviating the discomfort, stiffness or pain I feel. Lindsey, Jamie, Paula, Crystal - each of these therapist have shown interest and passion for helping me achieve my primary goal: To play the game of golf consistently with the goal of passing down to my children this lifelong love for a game that has provided me so much opportunity in life. MORAL OF THE STORY: COASTAL MASSAGE & SPA HAS PROVIDED ME THE CONFIDENCE TO LIVE MY MOST PASSIONATE LIFESTYLE WITHOUT FEAR OF LONG-TERM SPINAL INJURY, BACK OR NECK PAIN! I've accepted spinal injury as part of my ongoing journey but because of Coastal Massage & Spa I'm living the lifestyle that makes me the happiest and their impact on my life has effected my whole life in a positive way. If you are dealing with stiffness and/or back or neck pain I urge you to seek consultation from my friends at Coastal Massage & Spa. The staff is trustworthy, sincere and will put your best interest above business goals. My story is real, spoken from the heart and with conviction that these people can make a difference in your life. It may take some time or it may be immediate, I've learned that depends on the severity of the injury. I am a believer in the power of massage therapy and my story was inspired by a team I've grown to rely on at Coastal Massage & Spa in Wilmington / Wrightsville Beach, NC! **please trust my review is real and honestly written. My story is personal and I share it publicly because of my appreciation for the relief I've grown to expect from these professionals. I am an advocate for this business because they have earned it.
9 months ago Tyler Smith
Coastal Massage and Spa is a wonderful place with a wonderful staff and atmosphere. Every service is very professional and spot on. You will always leave feeling better and happier than when you arrived. The entire staff of super great, helpful and knowledgeable. My wife says Kyra gives the best facial! We love this businesses! Hey, I even go there, not just my wife!
3 months ago David Newman
My boyfriend and I had a couples massage with Jennifer and Tammie, and they both did an amazing job! They were so polite and attentive and made the experience great. The spa is very clean and bright, a very comfortable atmosphere. I would highly recommend visiting this spa!
3 months ago wahid wardak
I really hope the owner doesn't treat her employees as badly as she does her customers. We can choose not to go back.. sadly some cant choose not to work. If I had not of interacted with her, my review would've been 5 stars. You should thank your masseuses for your wonderful reviews.
2 months ago Debra Kellogg
Liz did my super necessary massage. I feel so much better. Then Kyra helped me with my facial- she was the BEST! I'm only getting facials done with her from now on. They were both very professional, cleanly and definitely helped me relax. This place is a cute little hidden gem in Wilmington, and it's worth the drive for me. The front desk staff was helpful and kind as well. The overall energy of the spa is excellent.
3 months ago Fakiz Fromhell
I just moved nearby and always pass this place and it always looks so busy! I looked up the reviews on this adorable spa and thought I'd give it a try & I'm SO HAPPY I did!! The employees greeted me immediately and made me feel so welcomed. I got my very first facial ever by Kyra. She is the sweetest person, and omgggg my skin feels so amazing! I'm going back next week to get my lashes done. 10/10 recommend. A very professional staff, great ambience, top of the line products, and are prompt with appointments!!!
2 months ago Magdalena Garza
Greeted professionally and promptly. I felt comfortable and very relaxed. Liz did an amazing job all while taking the necessary precautions. So I highly recommend Coastal Massage &Spa
2 months ago Vonn Jackson
See Kyra!! I'll be getting facials only from her from now on. She is fabulous. Everything will be customized to your unique skin type and any issues you may have. I felt so pampered and my skin felt brand new. We became instant friends! Can't recommend enough!
3 months ago Married Young
Excellent place! The service was amazing! Kyra did a fantastic job and was so fun to talk with too! My face feels so refreshed! Daisy did an amazing job as well I was so relaxed after my massage! Thank you ladies! And the owner Theresa was super nice! I spoke with her prior to my appointment as I misread the Groupon I had but we were able to come to a solution that worked for everyone and I had a great appointment!
3 months ago Mitch Marucha
Got my lashes done by Kyra and I'm obsessed! This place is beautiful and in a great location right by the beach. Front desk staff is very courteous and friendly and everyone was very sweet. Kyra told me the lashes would be addicting, and she is NOT wrong. If I could give her 10 stars I would!!!
2 months ago Gary Richardson
Kyra was absolutely amazing! It was my first time getting eyelash extensions and she walked me through the process and also did a few follow up with questions that I had after. I am completely in love with my new lashes and so happy that I found Kyra!
1 month ago Jonathan Najarian
I have had my lashes done by several lash artists around town, and Kyra is by far the best! The lash retention is amazing, and I love the way my lashes look! She is super nice, accommodating, and very responsive to any questions I have. She truly puts her clients first, and she goes above and beyond to ensure I'm happy with my lashes.
4 months ago Mike Ellis
I scheduled a massage and facial for my birthday and the team definitely made me feel special! Jessica and Kyria were AMAZING. Jessica was my massage therapist and she was really great about checking on pressure and if there were any areas I wanted her to dive into it! I felt totally at ease and relaxed during her massage. Then Kyria came in for my facial (they didn't even make me move rooms!). She was THE BEST. From start to finish. She was so sweet in providing the best care so that I wouldn't break out after the treatments. She customized the treatments for my face and even provided samples! Needless to say, highly recommend both of them.
4 months ago Nicholas DeSalvo
Had my lashes done by Kyra the week before Thanksgiving. First of all, she is the KINDEST person, very sweet, makes you feel so warm and comfortable. Very easy scheduling. I love my lashes! I actually have gotten compliments from complete strangers. She felt like an instant friend, I could not stop talking about her. I'm an introvert and don't make many instant friends. Very highly recommend!
7 months ago Emmanuel Villar
I've been going to Kyra now for my lashes the past 2 months and I'm sooo happy to have found my person. She's quick, does beautiful work and always figures out a way to work me in when I need her.
1 month ago Horst Langenstein
Kyra is the best! She is super kind! She is super responsive and accommodating as well. I love my lashes! The retention has been awesome and is she super quick! 10/10 recommend.
4 months ago Xavier Aguilar
Kyra did an amazing job for my one hour facial! Not only did I feel more relaxed but my skin looks and feels amazing! Jessika also did a fantastic job for my perfect massage thank you so much for a relaxing afternoon ladies!!
4 months ago Steve Gingo
Kyra did my lashes and I'm so in love! She was so professional and I felt very safe with covid cleanliness. The owner Theresa was my first massage therapist in Wilmington and I'm SO impressed with this gorgeous spa. 100% will be back and can't wait to explore the other services they offer :)
3 months ago MBB
Kyra was amazing at lashes and rocked my facial! Spa was beautiful and I had a bomb massage ????‍♀️
3 months ago Noah Milstein
I went 03/21/2021 they gave good service best massage ????‍♂️ ever very pleased with the way I was treated will definitely be back ????
4 months ago Jonah Miller
I LOVE this place!! The staff is so welcoming, I felt very relaxed and taken care of. I specifically saw Kyra and she is the best!
3 months ago Debbie Mccarty
Kyra is hands down the best! So professional and very personable. She ensured I was well educated and she went above and beyond. I 10 out of 10 recommend
5 months ago Jeff Glotzer
I booked a couples massages at this spa for my wife for Valentines Day through Groupon. We were visiting North Carolina and were not familiar with the geography. When I realized that this location was 2 hours away, I tried to call and have our appointment cancelled and get a refund. Due to their cancellation policy, we were not able to get a refund and our card was charged. The problem with this spa was not their policy, but the way we were treated by Theresa. When we explained that one of her employees had agreed to cancel the appointment without charge, she refused to stand by what her employee said and charged our card anyways. She was incredibly rude to us and very short on the phone. She did not honor her employee's decision and was very disrespectful to us. It was horrible customer service and based on this fact alone, I would not recommend this spa to anyone.
4 months ago Hannah Locke
This place is amazing!! One of the best massages I've ever had. I highly recommend this place.
3 months ago Keith Griffin
I brought a friend to this spa and were paired with Sabrina and Kyra. This was my first facial and they did an amazing job. I did the regular facial, it included a face massage with a wash, scrub, hot towels and mask. While the mask set they massaged our neck and arms! Very soothing and such lovely ladies! So good it was making me daydream! Absolutely recommend and will most definitely be going back.
8 months ago Kevin Doyle
Kira was very professional, talented & qualified/helpful & suggested exactly what I wanted for my outcome. Great communication, great conversation & my lashes came out exactly how I envisioned! Have no reservation highly recommending her & look forward to going back in for my fill ins!
6 months ago Ben Buller
I have been to Kyra (the lash queen) for lashes and facials and love her! She's sweet, down-to-earth, professional, and does awesome work! She wants her customers to be happy and works hard to achieve that. If you need some pampering in your life, go see her!! Liz is awesome for massages; the girls are friendly and accommodating; there are no up-sells; and the space is beautifully decorated and relaxing. Thank you for being my weekend 'errand', Coastal Massage and Spa!
8 months ago James Franklin
Kyra is the best for lashes! I've tried other places in Wilmington but now that I've found her I won't be switching anymore. She is super sweet and my lashes have never looked better! The entire staff at Coastal is fantastic and Kyra is so great at what she does. I also saw her for a facial and enjoyed that too! Highly recommend!!!
6 months ago Juana Madera
Kyra did my brows and I loved them! Joanna did my facial and it was great! I would definitely recommend coming here!!
3 months ago Martha Fuentes
Came into town for a mom's getaway and they were able to get all 5 of us in only a day in advance. On top of that, the place was clean and serene, and the massage itself (by Lizz!) was the best massage I've ever had!! She was so personable, made sure you relaxed the entire time, yet got all of those stress knots out ???? Thank you, Coastal Massage, for such a great experience!
8 months ago Paul Jun
Im a nurse and its been a crazy year, my husband wanted to treat me to a spa day. He found this spa on Groupon purchased a massage and facial. We rescheduled the original appointment due to a late night shift from my part. The front desk was nice enough to change my appointment. The owner Teresa called me days before my appointment to let me know she redeemed my Groupon and I would have to pay full price if I was showing up.She was rude and unprofessional.
2 months ago Diana R
I just recently moved down from NJ and I found this spa. I originally started going for massages until I wanted to restart my facial regimen. Here is where I met Kyra! She is amazing! I love going in monthly to see her and my skin is always glowing afterwards! She tailors each facial based on my skin with acne, and or eczema. She's fabulous!
4 months ago Vicki Darnell
I thoroughly enjoyed my experience at this spa! I had a facial done by Kyra in which she did such an amazing job. I left feeling pleased and even more confident in my skin. The energy in this place is emasculate and I 100% recommend going for any of their services!!
6 months ago Ahmed Gunu
Hands down the best spa around! The therapists are wonderful. The spa, itself, is gorgeous and the perfect spot to relax and de-stress. You can customize your spa day to be just what you need and know that Coastal Massage and Spa will deliver every time. My favorite place to go and makes the best gift to friends!
10 months ago keith parrott
Kyra is the best lash artist in the business! Kind, professional, and informative. Always love my appointments with her!
4 months ago Jose Infante
This was my first time getting lash extensions. I did my online research, but was still super nervous. Kyra earns these amazing reviews for a reason, y'all! She's amazing! She talked me through lash care (mostly avoid getting them wet within 48 hours, brush them out). Unfortunately, I got bad news that night and cried. And cried. And cried through the week. I ugly cried, but my lashes still looked amazing and survived my ugly crying rampage. I have never loved my eyelashes so much. Before I got them done, I wasn't sure if I was willing to do the upkeep after initial application. I will totally be going back again and again.
8 months ago lotus child
Kyra did my first set of eye lashes and I absolutely love them !!! She did an amazing job and was so sweet, I will definitely be coming back to get them done. I highly recommend Kyra for all your lash needs:)
3 months ago Renee Jacobs
Kyra is the by far the BEST lash artist I've ever been too !!! 10000% recommend ! She was super sweet and professional , my lashes look Amazing ???????????? I will definitely be coming back ????????????????????
6 months ago Will Norwood
Always have a great experience at Coastal! So nice inside and a very calming environment. Kyra did an excellent job on my facial, its amazing how different my skin looked! Heather was awesome for massages, I like deep tissue and she had the perfect amount of pressure. All of the front desk associates are so sweet and welcoming :)
7 months ago Mike Andrews
This spa has excellent quality and you can tell the whole team is on point. From the first phone call with the hostess, to arriving and speaking with the massage therapists, we knew we made a good choice. The spa is not far from the beach, so it's close to our airbnb Wrightsville Beach, there was plenty of parking behind. The spa was beautiful and brand new. The therapists gave us the full massage time and we each had very specific muscle problems addressed. This is one of those places you wish you could bring home and visit every week. It was modern, super clean, and ocean aesthetic. Thanks for fixing my shoulder on vacation ????
9 months ago ROSA PESSOLANO
I swear to goodness. If you're not going to Kyra for your lashes, you're missing out. She is AMAZING!!! Not only do I look like a beautiful unicorn now because of her but she is such an awesome person. I literally felt like we were BFFs. I will always and forever go to her for lashes. ????
5 months ago Luxury Lawns
As a local business professional in town, I can appreciate the hard work that goes into a place like this. The staff is well trained and courteous, the place itself looks amazing, and they really know their stuff there! I was a ton of pain before booking an appointment with one of their therapists Jamie. When I left I literally cried because I could turn my head to the left without wincing. I can't recommend highly enough!
9 months ago Greg Johnson
My husband and I topped of our vacation with a couples massage here. Candace and Tammie were absolutely incredible! Both were very in tune with what we needed and gave an amazing massage. It was a pleasure visiting the spa on our vacation. We left feeling so relaxed and spoiled. We would highly recommend a visit here if you need some tlc!!
9 months ago Manoj Narang
Kyra is an amazing person with a great personality. I feel very comfortable in her hands. Talking with her is like chatting with my besties. The lashes are fabulous! I get so many compliments on the daily with them.
5 months ago Murali Srinivasan
Such a calm and peaceful environment! Went there with my girlfriend this weekend and had an amazing experience. You get what you pay for! Staff was very welcoming and had the best massage of my life! I would absolutely recommended this place to anyone!
10 months ago Tiago Dias
I have been to several lash studios in the area, Kyra has lashes hold the longest! Not to mention she's super sweet accommodating! Will always see Kyra! And can't wait for my facial!
4 months ago
Popular places from the category Massage spa