Hansen Family Water Damage Restoration
Water damage restoration service Hansen Family Water Damage Restoration, 20816 Carrey Rd #100E, Walnut, CA 91789, United States:
7 reviews
of users and employees, detailed information about the address, opening hours, location on the map, attendance, photos, menus, phone number and a huge amount of other detailed and useful information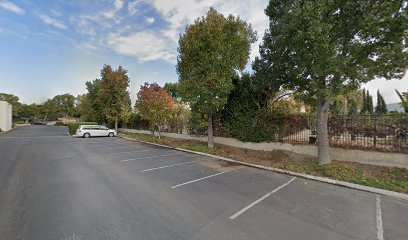 Address:
20816 Carrey Rd #100E, Walnut, CA 91789, United States
GPS coordinates
Latitude:
34.0159186
Longitude:
-117.8513827
reviews Rob Hirschmann
Timothy H was on of the best staff that was sent to clean my carpets last week. He was professional and understood my basic needs. I've used Spectrum the 2 years I've lived here and he was by far the best staff member that's ever …
1 month ago Walter Overby
Matt and his installation crew were wonderful! They left the jobsite spotless, and made sure we were educated on the system and maintenance. In addition the price was reasonable! I have already recommended them to family/friends!
1 month ago Rich Amo
impressed with the pack out and move out two crews performed. A female crew arrived the first day and packed the entire home with wonderful care. They worked communicate effectively and had the most beautiful attitudes throughout. The next day a crew of young men came and moved out the boxes and furniture with the same great care and efficiency. They worked fast but not careless. Everything played out exactly as predicted and promised by the manager Regina. Great leadership shows in work performed in such productive manner. I would contract the company again without hesitation. Thanks to each crew member. I cannot remember all their names and I don't want to leave anyone out.
5 months ago Christopher Linder
Noah was professional and got the work done in a timely manner. personable and honest about the project that needed to be done. Will definitely use this service again when needed.
2 months ago Brandon Crow
awesome project of drying damaged area and removing old damaged materials. They were courteous and always on time. They left their work area clean. I will use them again if I ever have the need.
3 months ago Aki
I can't say enough awesome things about this company. They called and arrived right when they said they were going to. Jerome went above and beyond during his inspection and gave me honest advise and details of what was going on. Then the manager Kirk called and spent lots of time going over what was best and my options. You can trust this company. Will call them again.
4 months ago Jarek Tichovsky
Mold & Mildew remediation to a building I own. I called SERVEPRO when an inspection I had done turned up a significant amount of both mold and mildew. It was throughout the crawl space, in the attached garage ceiling and walls. From there it worked it's way into the laundry room wall and ceiling. I called SERVEPRO and Art C. called me and arranged a detailed report of my home and all that needed to be done, about 18 pages telling me what they found, what they would do, a time line and itemized costs. At the same time I had my heating Co. do an inspection the HVAC system. is shot and I need all new. I was all in now. Long story short. I now have an all new HVAC, A super clean crawl space and a automatic dehumidifier to keep it all dry. The prices were fair, communication excellent, and most of all each and every employee went out of their way to make sure my needs were met.
4 months ago
Popular places from the category Water damage restoration service