Great Clips
Hair salon Great Clips, 2450 E Euclid Ave Ste 2, Des Moines, IA 50317, United States:
157 reviews
of users and employees, detailed information about the address, opening hours, location on the map, attendance, photos, menus, phone number and a huge amount of other detailed and useful information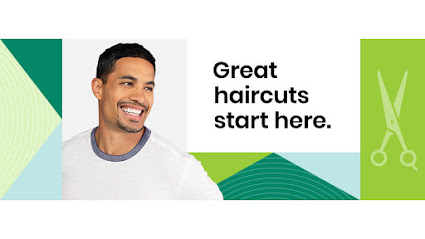 Address:
2450 E Euclid Ave Ste 2, Des Moines, IA 50317, United States
GPS coordinates
Latitude:
41.6284704
Longitude:
-93.5718944
Location on the map
Reviews Mat Miller
My son is absolutely terrified of haircuts (the sounds that shavers make) this was the best experience for him she let him feel the shaver every time she changed heads so he'd sit still, and what takes me 2 sittings with him she accomplished in 15 minutes!!!! Definitely going back there from now on!!!!
9 months ago nyssa rothermund
I uselly cut my own hair n I was a new customer but I asked for a high tapper n line up and didn't line me up she cut my edges off my hairline even showed her a picture of how I wanted from my own work on my head not coming back sorry but not sorry
7 months ago David Escalante
I enjoyed getting my hair cut done there. I go to this one all the time.
8 months ago Matt Bryan
I meant to put 5⭐ Great job in a timely fashion!
8 months ago Unique One
Great service and I love using the app to check in online.
8 months ago Mark Stanford
Very fast and friendly
7 months ago Kristin
Above and beyond expectations even during covid! Great job Mona!
9 months ago Michele Cornelius
Always the best thanks brent ... experience group of women at cutting hair..
11 months ago eli Copeland
Julie cut my hair and did a great job
8 months ago J HERMANN
Amazing manager that takes her time with my autistic son! Couldn't ask for better service!
11 months ago Charles Comport
Truly great service. Very attentive to customer service.
4 weeks ago Ashley Sissenwein
Wish they knew how to feather hair
8 months ago Emily Gonsenheim
Always good to get a good hair cut!!!
8 months ago Marli Sierra
Fast excellent work. And friendly
2 days ago Rich Bellamy
Always a great Haircutt.
9 months ago Roger Frum
First come first serve is not in there vocabulary, four people came in AFTER me for cuts while i waited 45 mins in the lobby and they got haircuts in front of me. I will never give great clips my money every again.
4 months ago Brent Rushing
They did a great job and even with the mask on it was good deal.
2 months ago Cody Whorley
Very sweet ladys
10 months ago Christina Saavedra
Gita was awesome!
10 months ago Maulina Vaidya
Great hair cut everytime
1 month ago Kathi Klawitter
Great experience for a friend of mine with great customer service .
5 months ago Susan Peek
Great place great people
9 months ago Matthew Law
Good haircut and very clean store.
5 months ago Joe Cantabrana
I do reccommened this place! Nice barbers and they did a GREAT job at my hair
7 months ago Nicole Babbitt
Checked in online got right in..
10 months ago marie turner
Always a great experience. The hairstylists are nice and welcoming, overall Its a quick and easy process!
10 months ago sherri folsom
I was in and out quickly, got a basic cut nothing special. The cut cost $17 + tip. I do not think the lady said anything to me except how do you want it cut, so not real personable.
8 months ago Wendolyn Ewing
Karen is the best.
11 months ago Max
Well they made me sexy again, and not an easy task to do!! Lol
4 months ago osama hussain
Excellent haircut!
11 months ago Nicole R
Love this place. Always a great cut, never much of a wait. Excellent customer service and a terrific rate. My stylist is Carol. She listens to what I want and offers suggestions. I've never been disappointed. Just try it for yourself... totally worth your time!
7 months ago Conor Thompson
My barber was great she knows what she is doing I didn't question her style and fast
8 months ago Allan Boyd
Carol is amazing. Always does what we ask her to do. Love her suggestions. Good atmosphere.
11 months ago Amy U
Great hair cut
10 months ago Kelsey DeMull
Great people and service!
1 month ago Frank Schaffner
Love this location. Stylist are always welcoming. Never had a bad hair cut from this location.
10 months ago pretty faye
Have taken my son lots of times there and there was only one time that his hair was not screwed up. Wouldn't you know the lady that did an awesome job no longer works there. That and the prices went up. I think they are asking to much for a 15 year old that doesn't even get much done to it.
1 week ago Pam Rajendran
Got my hair cut twice here and the lady messed it up both times I wouldn't come here the Merle hay location is better
8 months ago Jessica Menard
Quick, efficient staff. Always a quality cut. Been coming here for years, will be coming back for many more.
9 months ago Rob Furness
Fast and great service. My hair felt completely new afterwards!
8 months ago Lukas Pastyrik
It was great! Best service ever! Will come again soon!
8 months ago Rachael Mesler
Clean setting. Staff quick and knowledgeable. Amie has patience. Works well with children.
1 month ago Joshua Stone
Nice hair cut
5 months ago Robin Silvagni
I've not been to a Great Clips in a long while. Going to one when I did was a really good experience. I plan to go again when the need arises. Thanks for an awesome experience!
10 months ago Myrna Renteria
I love the fact that I never have to wait more than 5min.
9 months ago Isak Botma
I love when they cut my hair.
8 months ago Dawn Hofmaster
Went into this location today to get a haircut. I even had a picture with the front and back of the cut. The girl could not get even close to the picture of the front. The back is great. Many times I have gotten not so great of cuts. I can …
11 months ago Bianca Clarke
I've been going here for a couple years. I love the online check-in option. Everyone is professional and friendly, haircuts are priced reasonably and my hair always looks great when I leave.
9 months ago Balkaran Sidhu
I wish you had a bigger senior discount!!!! People on social security find it difficult and can only go every few months to get their haircut. . But Amy is the best!
9 months ago Derek Smith
Nice girls, decent cut
4 months ago
Popular places from the category Hair salon