Nail salon Organic Nails
Nail salon Organic Nails, 6469 Quivira Rd, Shawnee, KS 66216, United States:
160 reviews
of users and employees, detailed information about the address, opening hours, location on the map, attendance, photos, menus, phone number and a huge amount of other detailed and useful information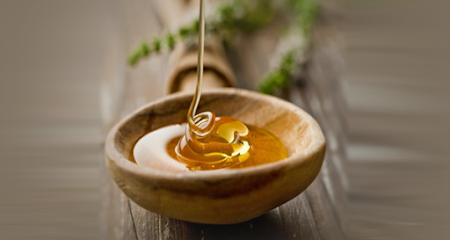 Address:
6469 Quivira Rd, Shawnee, KS 66216, United States
Website:
organicnailsllc.com
GPS coordinates
Latitude:
39.0127392
Longitude:
-94.7233920
Location on the map
Reviews pineapple peach
I have been coming to Organic Nails for several years and it's the best nail salon I've been to in 20 years. Alan is the owner and he has done a fabulous job with his business. I see Diana for my pedicures and she's the best! This place has it all..very very clean, new equipment and chairs, and a wide variety of the newest products. I highly recommend Organic Nails and wouldn't go anywhere else. ~Lynn~
6 months ago Alan Quintana
Only place I trust to do my nails! Alan and his brother, Vincent, are amazing and so friendly. Alan is able to remember the exact names of powder colors I got over a year ago and is clearly very detail oriented and passionate about customer service. Dip powder stays on for over 5 weeks and naturally helps grow my nails out!
8 months ago Saranya B
I definitely recommend Organic Nails. I have now gotten multiple manicures and dips here and they have been amazing every time. The staff is nice, efficient, and really great at what they do. Top notch!
6 months ago Angela Quarles
Have been there three times now and absolutely enjoy my experience every time. My gel nails stay on for 4 weeks with no chips. With other salons, they start chipping after 1-2 weeks. Furthermore, the staff is very kind/respectful to one another. I don't enjoy this pampering when the owner is short/kurt with their staff. I realize this is a culture difference but it makes me uncomfortable. This owner is very appreciative of his staff. Will not go anywhere else!!
6 months ago Al Vitucci
Absolutely love this salon! Today was my first day visiting and I will definitely be back! My nail tech was so nice and talented. The shop is clean and very health aware. I would highly recommend visiting and will personally be back
10 months ago Dale Dyer
Discovered this place only 4 months ago & can't say enough good things about them. This was my 3rd visit, and even without an appt on a Friday afternoon, they got me right in (although it's probably best to make an appointment!). Very reasonably priced for an excellent pedicure, complete with mint & eucalyptus scrub. Pedicure lasted 4+ weeks with absolutely no chipping. High quality polishes with a wide variety of colors. Very clean & sanitized, and everyone wore masks HIGHLY RECOMMEND!
6 months ago Becky Sarbach
It is always an excellent experience, customer service and business flawless helping every customer as they come through the door. I do love this place recommend them to all my friends ????????????
6 months ago Shimmy Weiss
I have bene using Organic Nails for years! The owner, Allen, is very nice and calls me by name. Katherine does my nails and she is very very good! I am usually on a time constraint and she is very good about getting me finished in under 45 minutes. My nails always look amazing and last 4 weeks! Truly the best nail salon. Thanks!!!
8 months ago Kim Hale
The facility was so clean and the people were so friendly. Wendy was so kind. No contact payment options made it so easy to pay and tip! Great place with great people!
8 months ago Hutch Kwatowski
I have came here about 7 times now and each time they never fail to do an absolutely amazing job. I always get a dip manicure and the prices pretty good and each worker does phenomenal, and it's less than a mile from my home. Got my friends to become regulars here as well. Highly recommend!
10 months ago David Walsh
I came in with the UGLIEST toe fungus, only half a black nasty toe nail.. they did a WONDERFUL job sculpting me a whole new toe nail. Covering it with polish. Turned it into the CUTEST set of French tip nails. I honestly have nothing but good things to say about this place and their staff!!
7 months ago Debra Rose
All week people have asked me where do I get my nails done! Organic is a great nail salon! Very clean and professional. I love how the team is like a big family and they remember their customers names! Definitely recommend! Call for an appointment you won't be disappointed ????
11 months ago Alexander Bozek
I've been there three times now and I have had nothing but perfect experiences there..my nails stayed on,I definitely loved the attitude and cleanliness of the employees and would recommend this salon to friends
6 months ago Abel Badillo
I have been using this facility recently and I have had some really good experiences however twice I have left with bleeding cuticles which I understand it happens, but also this last time I wanted and full manicure with cuticle trim and it was only half done. She also kept wanting to give me a full set, I had to explain 2 times I didn't want them. My shape wasn't what I asked for. In the end I will be back, but some of the techs need to work better on the task on hand and not just rushing through to get the next customer. Also there needs to be better communication between the techs bc my tech had thought she was giving a different service than what I asked for.
11 months ago Unni
They were prompt and kind. Everyone was friendly, professional, and the service was great! It was my first time there (chosen because of a recommendation) and I will definitely be back!
8 months ago Hallam Bradshaw
I took my daughter for her first ever mani pedi for her birthday, and got a long overdue pedicure myself. It was wonderful. My daughter felt so fancy and my hot stone massage was bliss. The workers were kind and friendly and made us feel welcome and relaxed. I'm t was wonderful. I will definitely be back for that amazing pedicure. As a nurse on my feet all the time, and with how busy it has been for months now, it was amazing to feel so cared for and pampered.
9 months ago Casey Darnell
I just wrapped up my first visit here with my sister and I have nothing but amazing things to say! We called today for their last available appointment and despite our service being a longer one, they didn't rush at all. Our nails are gorgeous and they were so kind. Very clean and well organized. I will be visiting here again! Special thanks to Diana, she did an amazing job!
10 months ago Jack Scott
It was amazing, Jennifer did ABSOLUTELY AMAZING!!! I've been doing my nails for the longest and I've never had someone do such an amazing job!
6 months ago Natalia Lipaeva
Been here many times and all of the employees are very friendly and very kind. Very clean salon and definitely affordable prices for the service they give. Definitely will continue to come back!
10 months ago Chris Gardiner
I randomly called for a Saturday appointment and by luck was able to get 2 of us in at 10 am for full sets and pedis. We were in our pedi chairs and being worked on by 10:05. I loved that my tech was able to do my pedicure and full set. The place was clean and the mood was set as soon as they opened - diffusers and they were ready with plenty of techs. Price was told to me up front so there was no guessing game. I will definitely be returning. Thank you Johnny and Vincent you guys were Amazing!!!
9 months ago Jack Lenihan
Very unimpressed with the quality of work for the price. My gel manicure and pedicure was very rushed and the manicurist barely even shaped my nails. Based on this experience I would not recommend nor would I return for future services.
6 months ago Keith Lickert
I have been coming to this salon for nearly 2 years. It is very clean and everyone is nice. I always ask for Jane, but I have had my nails done by a couple of the other technicians as well and always been pleased.
9 months ago Michael Nelson
I Never leave there dissatisfied. The sevice is great. Allen is the best and his techs are too.
8 months ago Anna Huang
I felt like cattle and just trying to rush us out. My friend recorded the time of the pedicure and it took 12 min. Treated my friend poorly made fun of her feet and didn't put her shoes on for her. Just terrible customer service
7 months ago aanchal panwala
This was my first time visiting the salon thanks to a recommendation from a coworker. They have sanitizer outside that you use before you walk inside. Everyone is wearing a mask and there's a barrier protecting you from the employee. One of the men greeted me when I walked in and was very friendly. The girl who did my nails was nice and professional. She told me the cost up front and asked if it was okay. Overall I'm happy with how my nails turned out and I will be back. Edit: My only nitpick is that the girl didn't trim my cuticles before she started on my nails. That should be automatically done and not charged an extra fee for it.
4 months ago brye hero
Katherine was a charm thank you so much for giving me the exact look I was wanting.
6 months ago Tom Jones
I got my nails done and paid $70, a week later 5 of my nails fell off. My fake nail wasn't even connected to my real nail there was a big gap and so we went back and asked what they could do. He told me to come back the next day for Cindy again because there may be in issue of she just didn't understand very well that's why my nails weren't connected and fell off? Ok so I came back the next day and you could tell they were so annoyed and just wanted me out of there. They asked if I only wanted my 5 nails that fell off just redone even though she didn't do the 10 right in the first place. She skipped steps while redoing 5 of my nails and was just rushing to finish didn't even have me wash my hands before I left so it looked like she wasn't even done she said "you're good to go" and now I have 5 nails one color and 5 another color also I still have glue on my fingers. She said you got your nails done 3 weeks ago? I informed her no I got them done 8 days ago. Would NEVER go back.
8 months ago Sallie Moore
Nothing special about the salon in my opinion. It was very busy and there were a lot of customers in there during the time of COVID restrictions. Part of the reason I went here was because people ranted and raved about nail art, frankly I wasn't that impressed. It's a long drive for me and I won't be going back oh, I have been hopeful to get some really special nail art for the Chiefs and that didn't happen
8 months ago Cynthia McClain
I had the pleasure of having "Olivia" fill my acrylic nails. Every time she does my nails they look amazing!!! And she is so wonderful to talk to, as well.
10 months ago Jennifer Swickard
I needed to find a new place to go for my nails. I am so glad I found Organic Nails. The work they provide especially Allen (owner) is impeccable. There isn't enough words to describe how satisfied I have been after getting my services done! Customer for life!!!
1 week ago Debra Nix
As long as you make an appointment it's a great experience. It was my first time using the powder color and this make my 3rd time going back. They do a great job.
1 month ago Tony Fardella
Highly recommend! Super fast service and Allen is the sweetest, even though he was busy with his client he makes sure to look up and greet me. My friend and I went around 6PM and he made sure we were comfortable while waiting to be taken care of. Susan! I can't thank her enough! A lot of people who do pedicures don't deep clean. But she got all my bad cuticles out. ???? definitely will be seeing me again.
5 months ago Lisa Smith
Always such good quality work done. I don't go anywhere else. Every employee has been so nice and professional and given me great dip nails!
11 months ago Andrew Henthorne
Service here was terrible. Text basically indicated be didn't want to do my nails because they were not done here initially. They tried to up charge me. Save your money. DO NOT GO HERE!!!
8 months ago V O
I love this place! I have been in twice and both times I have been extremely pleased! They are very friendly and take time to do my nails right! I love this nail salon and will only go here in the future!
11 months ago Thomas Lorbes
I love it here! Great service, I see Kathryn and she is so sweet and very good! She does an excellent job! The Staff is very nice and friendly definitely recommend Organic Nails!!
1 week ago Julie Bailey
I have been coming to Organic Nails for almost a year now and am always happy with the service and kindness from the staff. They do a wonderful job on my crazy nail requests like plaid and rainbow and glitter ombré, with a smile! They even taught me the Vietnamese word for rainbow ???? on one of my visits!
9 months ago Ana Hoyt
This place is great. Katherine is awesome. They have a tremendous selection of colors, always good customer service, and options on the different services. And they are very cognizant of and adhere to hygienic safety standards.
2 weeks ago Ivanely Pereyra
I absolutely love this nail salon. I'm never really sure what I want on my nails but, if I describe what I'm thinking Alan always comes up with something amazing whether he's doing my nails or another tech is. Alan is the best, though. There is never a wait and they are very clean and professional.
2 months ago mario bellavia
I love this place...everyone is always so friendly....Allen is awesome!
10 months ago Mark Vento
Very clean. Very professional, talented nail techs. Relaxing, friendly atmosphere. Tons of gel and dip colors and the pedicure massage chairs are great. The manager, Allen, is excellent!!
1 month ago thalatha Perera
I walked in and I was asked what services I wanted I asked for a manicure with acrylic nails and the person at the front desk said they were going to check if they had any availability and then I was told they were full and that I needed to make an appointment because they were APPOINTMENT ONLY but then when I left I called AGAIN to ask to make an appointment and I was told it was WALK IN ONLY I am upset that another ethnic minority is discriminating people of color with darker complexion i'm a very suburban middle-class looking 20 year old that happens to be Latina nothing about my appearance nor demeanor is threatening I was dressed exactly the same as everyone else in that business there was no reason other than my SKIN COLOR to be denied their services the place was full of WHITE CUSTOMERS
6 months ago Ra Ra
I'm very picky on where and who I get my nails done with — not because I like intricate detailed sets but I need someone who understands simple classic nails. This place was a very pleasant surprise. I've been going here for the last several months and have left with the best experience each time. Jennifer is extremely talented and knows exactly what I want every time I show her an inspiration picture. This place has an entire wall of dip powder colors (over 1000) to choose from. Fairly priced and skilled professionals. I've recommended so many friends to them.
11 months ago Michael Hamilton
Everyone there is always so nice and all very professional. And the girl who does my nails (Susan) is ABSOLUTELY AMAZING and so sweet. And I always enjoy chit chatting with her too. Would definitely recommend Organic Nails and Susan ????????????????
2 months ago Collin Dudley
Jennifer was very friendly professional and My nails look amazing thank you jennifer
1 month ago SubmarineDolphin
Very nice! Appointment was right on time and Paula did a great job on my nails. Prices are very reasonable. Very clean! Also so many polish has to choose from there are lots.
2 months ago David S
My daughters and I love making Organic Nails one of our outings! Not only are they friendly and professional but the quality of work and designs are not easily matched by other nail salons.
10 months ago Dan True
I had gel removed from my toenails and had them repainted with regular polish. The place is nice and there was no wait, but the person who did my nails didn't let it dry between coats. As a result, they got messed up because they didn't dry fully even after about 45 min. I followed instructions in leaving the weird things on my feet for 30 min after I sat at the drying station for about 10. I can save $20 and paint them properly myself.
3 months ago James Scovel
I absolutely recommend and love this place. Everyone is friendly but still professional. I never have to wait when I visit and they have A LOT of color and design options for any kind of nail service you might like. Their prices are very reasonable too! Just awesome! P.s thanks Allen for always taking care of me :)
9 months ago Seth Peterson
I just moved to Kansas from Nebraska and have been struggling to find a good nail salon. And I have found it! Its clean, there was no wait for anyone I saw come in. And my nails look amazing. Kim was awesome and super sweet!
5 months ago
Popular places from the category Nail salon