Center for Male Reproductive Medicine & Vasectomy Reversal
Fertility physician Center for Male Reproductive Medicine & Vasectomy Reversal, 2080 Century Park E Suite 907, Los Angeles, CA 90067, United States:
9 reviews
of users and employees, detailed information about the address, opening hours, location on the map, attendance, photos, menus, phone number and a huge amount of other detailed and useful information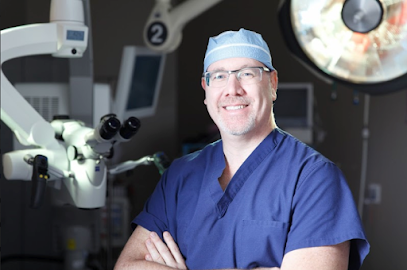 Address:
2080 Century Park E Suite 907, Los Angeles, CA 90067, United States
Website:
malereproduction.com
GPS coordinates
Latitude:
34.0593159
Longitude:
-118.4112361
Location on the map
Reviews Chris Romp
I hope this review helps anyone looking for a vasectomy reversal. I began my journey January 2020 to find a doctor with the experience to handle my reversal. I called and met with a few different doctors who handled this type of surgery. I wanted to find someone with experience and someone I felt comfortable with...someone who wasn't going to blow smoke up my butt and give it to me straight. That's when I found Dr. Werthman. I checked him out online and decided to make an appointment to meet with him. I showed up to his office and was greeted by Shay at the front desk who was very nice... kind of gives you that encouraging mom love in my opinion. Dr. Werthman came out and said "Hi my name is Phil ! Nice to meet you!" Gave me good vibes right away. He went in to detail about the process and told me since I was young "32 years of age "... had a child ... and a reversal less than 2 years before I would have a really high chance of getting my fiancé pregnant as long as she was healthy on her end. So I scheduled the surgery first week of March right before Covid hit ... Surgery ran as smooth as it could go. The healing process sucks but only for about 2-3 weeks. Due to covid he required a negative test for a follow up which I also thought was really good ...about 3-4 months later I went in for my follow up exam/semen analysis. I was at a normal count of someone before a vasectomy. So we knew we were good and it worked ... but you always think in the back of your head the what if's and if it really worked since you are just reading results. Due to covid my fiancé and I decided to wait a little longer to try for a baby until we were more clear on what this virus really had in store for all of us. We decided to start trying in November... we bought an ovulation test on Amazon and Bam... first month of trying we are pregnant !!! I am so happy with everything... his fee wasn't cheap but also wasn't overboard for the quality of service you will get. Phil was the most genuine person I could have chose to do the job. I am forever grateful Phil... thanks to you and your staff for everything and being a part of the growth of my family. Can't wait to hang that baby pic in your office !
11 months ago Jail Annex
Amazing! Can not speak highly enough about Dr. Werthman, he truly takes the time to communicate with his patients including taking the time to call his patients back personally to ensure healing is going well. Only 3wks post op so no pregnancy yet but we have high hopes & will update when we do!
4 months ago David Delp
Dr. Philip Werthman is a super cool easy going Dr. who always greets you at the reception desk with a smile. No other Dr. I know does this. With our experience, he listened to our situation and recommend a procedure. 8 months later my wife is now pregnant. Dr. Philip Werthman is an expert and knows exactly what to do to help you in your situation. We are so glad we found him and listened to all of his advice. He is very patient and answers all your questions. Almost forgot. Shay is super nice and always makes you fell welcomed. She is always works with your schedule and calls you right away if issues arise.
8 months ago Jennifer Cornish
One of the most rude individuals. Unfortunately unable to leave stars in negative numbers.
8 months ago Kyla Hubbard
Dr Werthman is by far the best doctor I've met in my life so far . Easy going, down to earth, and extremely experienced. I went in there thinking I'd have to take a bunch of urine samples and blood tests, which wasn't the case. He greeted me with a smile and looked over my previous testings. The tests weren't even in English and he knew exactly what everything was, and came up with a solution within a couple of minutes. The TESE operation worked out better than I had expected. Many thanks to Dr Werthman.
2 days ago Tim Truong
Dr Werthman is by far the best doctor I have ever seen for any reason. My husband suffers from chronic testicular pain that had remained undiagnosed for 3 years by the army. In less than 5 minutes Dr Werthman gave my husband a diagnosis, and within 3 days my husband was FIXED. We owe everything to this man and I cannot say enough to express my gratitude. Worth every penny.
6 months ago David Segrest
We got the best gift we ever could have hoped for! We went to see Dr. Werthman to see if he could reverse my husband's vasectomy he had about 18 years ago and he was able to do it and I got pregnant almost exactly a year after the surgery. Our little boy, Alex, was born healthy and is a happy baby and I carried to full term. We couldn't have done it without Dr. Werthman's help and we will always be thankful for this.
5 months ago Peggy Kilker
Dr. Werthman was referred to me by my wifes OB-GYN at Cedars. After consulting with him and learning that my issue was a varicose vein issue in my scrotum. I took the leap of faith and had the surgery to fix the issue. We are now blessed with a healthy baby boy and my issue is now fixed. Couldn't thank him enough and would highly recommend him to anyone I cross paths with having the same issues.
6 months ago Carl Mclaughlin
Vasectomy reversal specialist. Husband now has 60% sperm count. This is after 2 months of having the surgery.
3 months ago
Popular places from the category Fertility physician