Orthopedic surgeon Ashkenaze, David MD
Orthopedic surgeon Ashkenaze, David MD, 31862 Coast Hwy #400, Laguna Beach, CA 92651, United States:
12 reviews
of users and employees, detailed information about the address, opening hours, location on the map, attendance, photos, menus, phone number and a huge amount of other detailed and useful information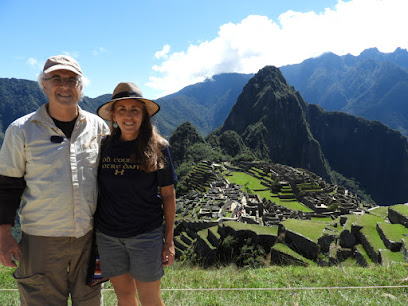 Address:
31862 Coast Hwy #400, Laguna Beach, CA 92651, United States
GPS coordinates
Latitude:
33.5012395
Longitude:
-117.7405243
Location on the map
Reviews Chieko Yamada
Recovering from total hip replacement doctor and staff were top notch
3 weeks ago Beth Seiler
Dr Ashkenaze's calm competence is outstanding. He takes a measured approach, offering options, thoroughly explaining all variables and implications. I trust him without reserve. His office staff is great too.
8 months ago Lauren McGill
This is a test to see if I have to enter at least four stars to even write a review.
7 months ago Serenity Revoy
Dr. Ashkanze is an amazing and very skilled doctor. It was because of his help in the emergency room that I escaped surgery for my broken wrist. I highly recommend him. His demeanor and bedside manners are beyond amazing as well. The office staff however needs to be completely replaced. I have never been so frustrated in my life. Dr. told me to make an appointment four days after my emergency room visit. I called that day, the next day, and twice the next day. The way the phone system works you can't get through to anyone you -need to leave a message and tell them you need an appointment and wait for a callback. They never called back after trying for three days. Finally on a Friday I had a different extension a better person to help me and miraculously I got through to someone. Whenever arrive the day of my appointment the first thing they asked me as if I had paid my emergency visit bill. I told them I just received a bill and scheduled it in my Bank of America bill pay the same day. They weren't happy with that so they called out the manager who treated me like the F and I guy when you're buying a car. She quizzed me over and over again about when I receive the bill, did I pay it, did I pay it in full. Etc. what I ended up doing is canceling my bill pay and putting it on my credit card on the spot. I was happy to get my points, happy they had to pay a percentage for me to put it on my credit card. But I was really unhappy with the experience. I've never been treated like that before. The office staff needs to be trained in customer service. Someone I know is going to visit the doctor soon and I told her about my experience I said it's really sad however the doctor is fantastic so she should still go there. I'm really glad I don't have to go there anymore.
11 months ago stephanie heppe
Dr. Ashkenaze was sincerely interested in our daughter's interests and life activities. His bed side manner was calming and very friendly. Old school Dr. approach which is so hard to find anymore. Because of of his attentiveness and expertise, we will be seeing him again if necessary as our go to Ortho expert. Thx doc!
8 months ago Charles Joseph
Kind, caring, brilliant and non-invasive unless invasive cannot be avoided. Its hard to "love" a medical experience, especially when the problem involves pain to begin with, but The doctors Ashkenaze are Orange County's finest. I have not only been "put back together" after 2 motorcycle accidents - without any cutting to my body - and regained all flexibility and range of motion. When aging and illness caused my knees to weaken, I got painless cushioning shots that helped me keep a strong walk, and kept me comfortable and stable. I refer people to Dr. David Ashkenaze often and have received nothing but sincere thanks each and every time. A family man -- great values -- and a doctor who sincerely listens to every word you have to say. You cannot do better in my estimation.
11 months ago Rebecca Treadway
This review is mainly for the staff,however,Dr. Ashkenaze was supposed to order a neck and shoulder MRI.I asked for please asap and it took 10 days to get MRI.They only had an order for neck.I called the office for two days asking for result and no one answered the phone or put me on hold and never came back.Now when I called to schedule the shoulder they said it wood be two and a half weeks.In the mean time I am in severe pain 24 hours a day and cannot sleep with the pain. They were supposed to call yesterday to refer me to pain specialist.No call.....I call them ...put me on hold before I can say a word....never came back. I am in tears with frustration.
5 months ago Juliette Min
Highly skilled and gifted physician. He diagnosed and treated my blown out right shoulder from a Vietnam era parachute jump. He skillfully gave me a cortisone shot when alleviated the pain and numbness.
11 months ago Tariq Alkhayyat
Can't say enough wonderful things about the staff and Dr. Ashkenaze. After having a hip replacement and also arthoscopic knee procedure a few years ago just called to get another appointment to see him and his staff was terrific. Getting in right away for an appointment. I have referred many of my friends to him without any hesitation letting them know what a soothing/calming personality Dr. Ashkenaze has which to me is so important.
5 months ago Sue Wells
Dr. Ashkenazi accurately diagnosed my injuries, ordered the correct tests with positive results. He even diagnosed an unrelated illness I went in to consult with him on. Very professional and caring also respected in the community, with patients and colleagues. I have referred Dr. Ashkenazi to many and will continue to do so . (this system auto spells with an "i" vs "e when typing his last name)
5 months ago Tyler Wayne
Dr Askenaze is a great doctor and an amazingly gracious and kind person. He has treated my children with their injuries over the years, and I am forever indebted to his skills and kindness.
9 months ago Mike Robinson
The most RUDE front office staff I have ever dealt with!!!!
11 months ago
Popular places from the category Orthopedic surgeon