The Gardens At Warwick Forest
Rehabilitation center The Gardens At Warwick Forest, 1000 Old Denbigh Blvd, Newport News, VA 23602, United States:
20 reviews
of users and employees, detailed information about the address, opening hours, location on the map, attendance, photos, menus, phone number and a huge amount of other detailed and useful information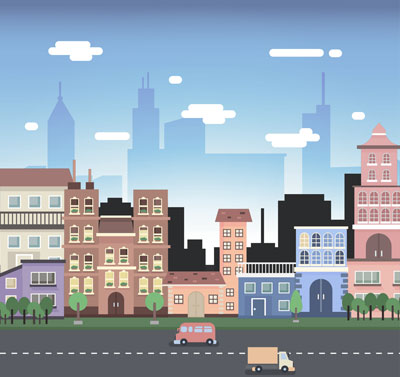 Address:
1000 Old Denbigh Blvd, Newport News, VA 23602, United States
Website:
riversideonline.com
GPS coordinates
Latitude:
37.1466778
Longitude:
-76.5064827
Location on the map
Reviews Hunter Clem
A great staff that is working very hard for all patients and their families especially during Covid. Very accommodating and diligent. Thank you for all you do.
11 months ago Alon Ash
I had a very close family member at The Gardens for 2 weeks of rehab. The first night was the beginning of a holiday weekend and the whole family was worried that he would not be attended properly because of that. Covid-19 was in and no patient was having visitors, so we had no choice but to be at the mercy of the caregivers. However, our fears (and there were many) were dissolved upon speaking with the first receptionist early Saturday morning. She was so concerned about our fears, listened compassionately, and then assured me that she would personally make sure he was okay at every break she had, and she was working the next 3 days. For some reason I knew I could trust her, and called the rest of the family. He had the best experience he could have possibly had because of her. Everyone who worked with him called his daughter and updated her. We could tell in his voice that he was content. Yes, he wanted to come home, but each day was more positive than the day before.
2 months ago Abhishek Srivastava
my Dad has been here 2 weeks. The care is terrible. My brother and I share sitting with him daily otherwise he would not get the care he needs. He developed a bedsore and we had to demand treatment. Even the meals never come at the same time and they sit in the hall in a cart for long periods of time before delivered sometimes they will let us get his meals and sometimes they won't. I had to asked for the floor to be cleaned on the 3rd day he was here. We have to bring him good as sometimes the food is just not edible. I give one star because the people that clean are so nice.
10 months ago Bryer Meierotto
My mother was here 2 years ago, a good experience. They worked hard to make sure she had food she liked in order to put on weight needed to aid in recovery. The staff worked hard to accommodate her needs, and were very sweet. Her life was saved here. The staff was stretched thin, so 4 star instead of 5, but I was there to run to the kitchen, etc. The staff was appreciative for that. I greatly appreciate the staff there.
1 month ago Joe Perkins
We would be remiss if we did not post this Review. Because of the love we have for our recently departed Godly mother, we want other families to be made aware of what goes on at this facility. Unfortunately, I cannot rate the Gardens At Warwick Forest with no stars because I would if given the opportunity. The ONLY reason why the family decided on this location was due to the close proximity to our home (within 5 minutes). Initially, my sweet, loving elderly mother was at the Gardens Rehab Center because she fell and injured her back due to osteoporosis. This resulted in her being bedridden. She was transferred to a room in the Chesapeake House and was there for 5 long years. Our mother had all her faculties...being able to articulate; think for herself; hear for herself; comprehend and understand everything that was being said by other people and respond appropriately. However, this did not deter some of the staff from making very cruel and rude comments including calling our mother crazy. We made certain that this so-called professional did not step foot in my mother's room. I cannot even explain the frustration and anger we experienced with more than one staff member. For example: my mother's dietary needs included having a minimum of two (2) Ensures per day which she looked forward to receiving. One would think that this would not be difficult for the Gardens At Warwick Forest (Chesapeake House) staff to provide BUT it became such an issue that we had to write, in BOLD lettering above our mother's bed, to PLEASE make certain that she receive her two (2) Ensure daily. To some of the staff, this was of minor importance and they could have cared less. To us, the Ensure provided our mother with some comfort. On numerous occasions, while we were visiting with our mother, we would hear her scream out with pain while being changed by the staff as we waited out in the hallway outside her room. I then had my wife present during my mother's changing and what she witnessed made us ABSOLUTELY disgusted. The staff would quickly change this frail, elderly woman without any consideration for her pain because they wanted to get it over with and out of the room!! Of course, we reported it to the Head Nurse, to no avail. We made it a habit for my wife to be present when our mother was changed. We could go on and on and on regarding the improprieties conducted by staff members at this facility. However, our wonderful mother is now without pain and has been escorted by angels to Heaven and she is at peace. My family and I want nothing to do with The Gardens At Warwick Forest ever again.
3 weeks ago Sharon Williams
My sister in law was in a horrible car accident in Newport News, and she lives in Northern Virginia along with my husband and I. So, we are out of touch with facilities down there in Newport News. She arrived at riverside hospital, then was transferred to Warwick rehabilitation center once she was a little more stable. My oh my, that was a terrible choice on our part. The staff if you find them, show no compassion towards their patients. This is just 1 example, she needed help w/her oxygen tube. She pushed the call button, but no one showed up. So, she ended up calling the guard station to let them know she needs assistance. She's has been transferred back to riverside hospital due to complications. If you love your family members, DON'T bring them here.
1 month ago Onyx Cruz
My mother was here recently for rehab after a knee replacement. The care and rehab was very good. All the staff were pleasant and helpful. My mother was pleased with the care she received. I would recommend it.
1 month ago K Po
My mother has been at The Gardens for almost a month and I'm horrified by how the aides are treated. This weekend (February 23-24) had to be the worst I've seen. I felt so bad for the TWO aides they had on the floor with literally (20 patients a piece). These two girls worked so hard and I could see the pain in their eyes as they ran from room to room trying to care for everybody in a timely manner. Passing trays just them two. They worked very well together but just them two alone wasn't enough. At one point the aide had tears in her eyes as she had to inform me and my mother that she was very sorry she was taking so long and she wasn't doing it on purpose. Not once did they get a brake, lunch or just a second to breath. I asked one of the girls if I could buy them lunch just so they could eat something but she was so kind and declined and said the patients come first. When they finally got to go home I gave the aide a hug and told her thank you for everything. I could feel the stress in her body and see the hurt in her eyes. They both looked defeated, so run down I wanted to cry for them both. I will make it my PERSONAL mission to see that something is done because I will not stand by and watch these girls suffer any longer. So for anybody who reads this, please think twice about coming here. The aides are amazing and work hard but they have no help. So thank you Tanesha and Courtney for everything you did this weekend. You two girls are the reason why there is hope for this place. I will pray for you girls and may God bless you and keep you safe in the horrid place.
3 months ago Juan Vazquez
My mom was transported to this facility at 2:30pm on Monday with a broken tibia and fibula until her surgery could be performed on Wednesday. All orders and medications were sent over before she arrived. It took over 3 hours to get ice packs and almost 10 hours to get her pain meds.... as each nurse came in seeing her tear stained face and the agony she was going through there was only concern to get her vitals. They have several nurses during the day but only one at night for all those beds!! DO NOT TAKE YOUR LOVED ONES HERE!!
1 month ago Eddie Douglass
This place is horrible. If u love the people u care about don't bring them to this place. There are always understaffed and they really don't care what u have to say. My mother before she died had one man on that floor and he did everything for her. It's clearly gender discrimination there. He did everything for everyone including other patients that weren't his and he actually cared. But beyond that I no if he wasn't there nothing would get done and always had a smile on his face but like I said if u love your family don't bring them here
3 months ago Dae Sheils
Excellent facility! Top notch therapists! The support staff is awesome and caring. I enjoyed my stay and would highly recommend.
6 months ago Mike Stewart
The first night of my stay, they did not have my meds yet, even tho the hospital called them over early in the day..., and when I got here it was explained to me that my medications would not be here until around 10 PM because it takes some time for them to drive the meds here, it's only an hour drive. Then at 10, I was told it was it was 12 that they would be coming and so on...They did manage to scrounge some up (others meds) to give to me to hold me over... I cannot tell you the amount of pain that I was in , because the Robaxin, was much needed for the bad muscle spasms , second day was Friday reason it was not as of a day, bad day...But today, Saturday, was the worst! They lost my Robaxin until sometime in the afternoon. was so helpless, all I could do was cry...didn't feel as if I weren't healing, too much pain and could sleep because of it. I came here two years ago to visit my mother after her hospital surgery which was a back surgery also. Hers was A different story I have at least a couple of more days here, and I'm actually afraid. Oh and if you ask someone to get something for you, don't expect a response, If they can't bring it to you for any reason
3 months ago Bill Rehani
A medical facility that cannot manage patient care. Did not give my aunt meds first night at all, and after did not give them on time. Did not give her a diabetic food plan when she is clearly diabetic. They were feeding her foods with high sugar content when she should not have had them. Her blood sugar hit 331 one time which most know is very high, and should never happen in a controlled medical facility. The staff was very rude to my family and did not take concerns seriously, making sarcastic remarks and even lying about things. This is a terrible place with terrible staff, from bottom to top of the totem pole. Never send your family here. Push for any other rehab center.
2 months ago Sissy Sipi
Ok
7 months ago Shelby Harksell
Horrible place, staff is amazing but management runs stuff into the ground. Staff would do so much better if they got paid what they were worth
1 month ago Kathy Vickery
This place is horrible. I was a resident there. I would rather live in a hole in the ground with a tarp as a roof then go back there.
3 weeks ago sanela trajkovska
My mother was in the Gardens memory center and they took excellent care of her.
2 months ago Katie Mae
I had a friend that went there. Her sister said she found they didn't give her meds for 24 hrs. They never cleaned her up. Other patients were running up & down the hall making insane noises. My friend's sister had to stay there just to make sure she was taken care of.
11 months ago Kolyo Kolev
Filthy community. Always understaffed. When you speak to the staff and that's if you can find staff, they don't care. If I knew how to post the photos since my family member has been at this location everyone would be appalled.
11 months ago Jeff J
Nightmare!
2 months ago
Popular places from the category Rehabilitation center