Shaw Real Estate
Property management company Shaw Real Estate, 1724 Gardner Dr #130, Wilmington, NC 28405, United States:
13 reviews
of users and employees, detailed information about the address, opening hours, location on the map, attendance, photos, menus, phone number and a huge amount of other detailed and useful information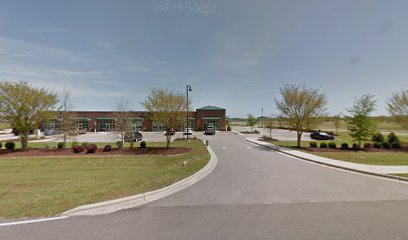 Address:
1724 Gardner Dr #130, Wilmington, NC 28405, United States
Website:
shawrealestatenc.com
GPS coordinates
Latitude:
34.2694788
Longitude:
-77.9178213
Location on the map
Reviews Swethaa Balaji
After renting from Shaw for 3 and a half years I can honestly say that they are a caring, understanding and professional real estate group. Samantha and Sherry are some of the nicest ladies you'll ever meet. Anytime a problem arose, these ladies would be right beside you helping to fix whatever it may be. I could not have asked for better from a real estate group!
1 month ago Nicholas Mahoney
Shaw has been an alright rental company, however they do not seem to be concerned about the rotting wood on our windows that were supposed to be replaced in September. We have been patient and understanding considering things have slowed down with Covid, however it does not seem to be fair that other tenants' windows were replaced before ours and now we are just being told "The owners know about it", but still nothing is done. This review is being left after several attempts to reach out to the company regarding an update. There are multiple hazards related to rotting wood such as mold, allergies and skin rashes. We have been ideal tenants in paying rent on time and abiding by rental standards, however we are dissapointed at the lack of communication regarding this issue.
10 months ago Deana Jennings
Shaw Real Estate's Agent, Samantha B., has been the best landlord I have ever dealt with. She has been the most helpful and quick to get back to you if you have any questions/problems! The rest of management is also very nice and helpful as well. They make the whole process of signing a lease, moving out process & etc. very easy to understand and cooperate with whatever you need. Definitely not renting anywhere else until I am able to buy a house! 10/10 RECOMMEND Shaw Real Estate!!
3 months ago Michael Meartz
I have rented a property with Shaw real estate since 2018. As a college student, this rental is the nicest, most spacious house, at the best price! Sherry is the easiest to work with and she is always willing to go the extra mile for us! The street is super safe and perfect for anybody looking for a welcoming neighborhood. Maintenance and amenities are top notch and well kept and are always prompt with communication and service.
10 months ago MISHAL FARRUKH
I have been going through Shaw Real Estate for only a year now, and will continue to do so through my time in Wilmington. Rental properties are difficult to come by that allow students and they were very willing to let us move in. I am able to call anytime of the day and Sherry and or Samantha have been more than helpful with any concerns we've had. If you are a responsible/respectful tenant there are ZERO issues. Love love love my house. :)
6 months ago Sj RLimfueco
Before I met property manager Sherry Kent, I was ready to sell my properties. I'm in my seventies and just not up to the task of managing them anymore. Now, since Sherry took over managing my properties, I'm hoping to build three more beach house rentals this year. The tenants seem to love her, and she's got a great group of property maintenance people. She is an adroit communicator, very resoursourseful and even answers her phone (imagine that). If she ever retires, I will sell all my rentals.
5 months ago Brandon Watson
Samantha is the bomb! Always responsive and helpful. I have loved living in this rental for the last two years! I highly suggest renting through this company.
6 months ago kamogelo khakhu
BEWARE SHAW REAL ESTATE CON ARTISTS : I have been renting from this company for 7 months and it's absolutely been the worst experience of my life. Houses seem nice upon first viewing but they are of horrible quality and the most unprofessional staff. They don't even know who is living in their houses and they try and manipulate bills to overcharge without putting information in the lease. Both sherry and Samantha have a complete disregard for responsibility and respect you CAN NOT take their word for anything. Will leap for joy when our lease is finally over. Wish I could rate ZERO STARS it's so awful. Enter at your own risk.
6 months ago grsmonkey
I have been a renter of Shaw Real Estate for around 3 years! Sherry and Samantha are the best! They are very responsive and straight to the point regarding their properties. Any maintenance request are done quickly and properly! All of their houses are always in great condition and paying rent and other expenses is always easy! Couldn't have a better company to find what you are looking for!
8 months ago Scott Zarges
Samantha and Sherry have been awesome to work with! They really care about their clients and go out of their way to take care of them! Definitely recommend!
11 months ago Brenda Honey
Sherry has managed my property for almost 3 years now. She goes above and beyond in all interactions with her. She literally is the best! I'm out of state and she has just made things so easy for me. Hands down awesome!
10 months ago Daniel Durant
They kept over half of our deposit. They scheduled an open house showing while we were STILL living there, lying and saying that a couple wanted to see the house. In truth, about 12 people showed up! No respect for privacy at all!
5 months ago Shannan Ray
Wilmington finest
3 months ago
Popular places from the category Property management company