Total Comfort Group
HVAC contractor Total Comfort Group, 10540 Hickman Rd Suite D, Clive, IA 50325, United States:
54 reviews
of users and employees, detailed information about the address, opening hours, location on the map, attendance, photos, menus, phone number and a huge amount of other detailed and useful information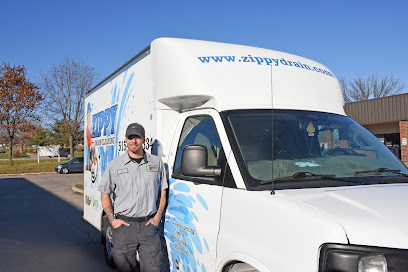 Address:
10540 Hickman Rd Suite D, Clive, IA 50325, United States
GPS coordinates
Latitude:
41.6140259
Longitude:
-93.7633172
Location on the map
Reviews Jesse Fisher
We are very happy with the service we received from Total Comfort Group. They initially scheduled us a few days out but then called back and got us repaired that same day! They (Lucas) went ABOVE AND BEYOND to make sure we were happy with our Air Conditioner repair. They were clear and upfront about all of our options- they didn't just immediately demand full replacement- they offered several options and explained each option. They helped us make an educated decision about the repairs we needed. Thank you!
7 months ago Vanessa Yanez
This company was sent out a week ago through my Home Warranty company. They came on time and that was about the only good thing they did. I explained that my A/c was leaking Freon, we knew this as Freon had been added twice. He refused to do a leak test as said the warranty company declined this. (I work for the warranty co and found out he never even called). He proceeds to try to charge me $330 for Freon and $80 for a leak repair kit which I declined as one is not proper repair and Freon doesn't cost $330 - I know this as I work for the warranty co and I had just paid $70 for the same thing! Total total scam & rip off. Don't use this company if you can help it.
6 months ago Stephen Wierzbowski
We've used Total Comfort Group a few times now for HVAC issues. The quality of work has been solid, and everyone I've interacted with has had great customer service. Prices are fair, techs are quick and clean, and the office is good about communicating what's going on. We'll definitely continue using them for future work.
8 months ago Chris Wages
Our heater stopped working during a subzero week. The scheduler on the phone was so nice and got somebody to our house within 2 hours. The technician was also super friendly and explained everything in detail to us. Our heater was up and running shortly after and we're so thankful!
9 months ago AJ Kheyrann
We have used this company a handful of times since moving over a year ago, through our home warranty and were so pleased we have continued to use them. They do fantastic work, very professional and friendly . They will continue to be our first call. We have had plumbing issues from basic toilet to them drilling concrete to our sewage ejector pump and they seem to nail it every time!
9 months ago Brant Ozanich
We requested service through them on 12/29/2020 due to a leaking water heater. Contractor came out two days after service request was put in through our warranty service. We have been without hot water (leak got worse) since morning of 1/9/21 with no end in sight. Contacted after hours number on 1/9 to determine how to shut off gas since pilot would not light with no response to date on that issue. Thankfully, we were able to figure out how to do it. Have been requesting a time frame since 1/7/21 on when the replacement will occur. Company has not given us a timeframe. When first asked why it has taken two weeks to resolve, they first blamed warranty company, but when called out they finally stated: "As for why it took this long to get the water heater approved that is a combination of things at the office level which we are working on to get resolved." It took 6 days to get that answer. Yesterday we received an invoice of "uncovered charges". Our warranty covers install, but as you can see in the invoice, they have labeled normal install items, such as, cut and remove old water line and replace, as modifications and therefore not being covered by warranty. It also seems a little excessive that they have charged $118 for each disconnect and reconnect, which again would be part of any normal install. Very dissatisfied. The responses have been evasive when we finally get a response and we feel as if they are trying to cleverly bill us additional items on top of what the warranty pays. We don't have hot water, our water heater empties daily onto the floor of our laundry room (we only have a main shut off valve in the house) and after two weeks they have not told us when they will come and replace. Do not use this company.
1 month ago Sharon Oehler
Question whether or not the job was done properly. The furnace was replaced due to water leaks. Water still leaked after the new one was installed because it wasn't sealed properly. Then the new duct work modifications weren't done properly so the cold air from the AC just blows out the side of the furnace now. Wouldn't recommend.
7 months ago lord reyes
Experience was great from initial phone call through the service provided. Super responsive company. Did two dishwasher installs, air switch for disposal and replaced a toilet. Paul was knowledgeable, did great work and was patient with my questions. They will be my go to for all plumbing and hvac needs!
7 months ago ARLEY GOMEZ
Total Comfort Group installed a Water Jet as a back up to my sump pump. Price was reasonable, Isaac was friendly, professional, and cleaned up after the work was done. I would certainly recommend Total Comfort Group for any plumbing needs.
1 month ago Dave Odonohoe
Mitch was on-time and worked hard to diagnose and repair our old furnace. It was not an easy repair - he not only fixed the relay but went on to repair a leak he found, even running out to grab additional parts required (because of the age of the system). We're warm once again, and sincerely appreciate Total Comfort Group.
9 months ago Connie Budge
Josh was our service technician and he was great.
6 months ago Paul Dow
I had an issue with my AC and used my home warranty. They contracted Total Comfort Group and they responded right away with the date & time for repair. Their technician David came in the time frame promised and he fixed the issue plus checked everything else on the AC to be sure he had resolved the issue. Thanks David for your expertise and answering all my questions. I would definitely refer Total Comfort Group to family & friends. Thank you!
7 months ago Norma Bauerr
They have done major work at our house, excellent work and customer service
9 months ago Michael Taylor
I was assigned this company through my home warranty. David, my tech, was fantastic. I had to handle the entire process of getting my HVAC system serviced remotely while I was in Minneapolis. Constant communication and flexibility made a difficult situation feel very easy and gave me a lot of peace of mind. Thank you again, David.
3 months ago Trip Gintz
They took out & installed my new kitchen sink & garbage disposal - also replaced all the tubing. The technician was very professional, did a excellent job!! Was just a little shocked with the cost of the labor (but did a excellent job).
2 months ago Alex Rader
Mitch Muffler was great. He was able to get our air conditioning unit back up and running, within a day, even after a part we needed was out of stock across the state. Grateful for his expertise and for going above and beyond.
4 months ago Troy Moore
We have had issues with our AC this summer and we used our home warranty to bring in an HVAC contractor to fix it. They brought in Total Comfort Group and the service technician, Mitch, first fixed our capacitor and the second time he replaced the blower motor and control board. Both times he was polite, friendly, prompt, and professional. He clearly knew what he was doing and we appreciated how quickly he had us up and running again. I would recommend Total Comfort Group for your HVAC needs.
5 months ago Ceasar Perez
We were assigned Total Comfort Group by our home warranty company and couldn't have been happier with the service! Mitch was on time, courteous, and thorough on the job. I was very grateful for his 30+ years experience because we have an older and unique furnace that is very efficient. We are contacting them to do some other work outside of the warranty company because of our experience with them!
8 months ago Deborah Johnson
Came home on a Friday afternoon and our furnace sounded like a lawnmower engine starting up, and it stopped producing heat, so we put in a service request through our home warranty company. They chose Total Comfort Group and Mitch arrived Saturday morning just after 9am which was amazingly quick turnaround. He found the issue, ran and grabbed the part we needed, and got us fixed up in less than 2 hours. I would highly recommend Total Comfort Group (and Mitch!).
7 months ago Michael Sterling
I was leaving on vacation on Wednesday and our furnace had issues on Tuesday morning.Contacted Total Comfort Group and talked to I believe Hannah. She was able to schedule a tech out between 2-4 PM. Received a call from her again at 12:45 and she said he would be there by 1 PM. Lucas, our tech, was extremely pleasant. He addressed the issue within 15 minutes and solved the problem. He then gave me some ideas on how to prevent issue in the future, and taught me a little bit about the difference in furnace filters. Thanks to both Lucas and Hannah for a great experience. Will definitely use again when I have issues in the future.
9 months ago Richie Laport
Excellent service, very helpful, friendly and resolved the issue. The processing time was with in hours. I would work with them any day.
5 months ago Frank Wilson
Tuesday morning our furnace blower stopped working, so no AC. Put in a call to our home warranty, HSA, and they contracted Des Moines Excavating LLC within 20 minutes and had Total Comfort Group scheduled to come out Friday morning as that's as soon as was available. Got a call back from them earlier today (Thursday) that there was an opening and they could come out tonight. So David with TCG showed up about 7:30pm and after 2 hours we had a new blower motor and our AC was working again. I can't say enough about how grateful I am that a company would go above and beyond to help us out. We were prepared to wait for Friday, but getting it working tonight was such a nice surprise. Will definitely be recommending these guys in the future.
3 months ago keith parkhill
My home warranty company contacted Total Comfort Group when my furnace went out. The technician who came said he couldn't find anything wrong with the furnace because it came on after he hit the reset button. I told him that we had also hit the reset button and it would work for a few minutes but then go out again. He said that he would be happy to come back for a recall if the furnace went out again. Five minutes after he left, it was out again. I called Total Comfort Group right away and they stated that the reason he actually left was because he didn't know how to operate a Carrier Infinity system like ours, and that we would need to contact another heating company. (I am confused about this, because if this was the case, why did the tech say he would come back?) Luckily, my home warranty company was able to dispatch another technician from another company within a couple of hours, and he immediately solved the problem. What's more, he found dried leaves stuck in our intake tube - something the TCG technician should have seen immediately, regardless of whether he had experience with a Carrier system or not. The new technician also stayed for 30 minutes to cycle through the system and ensure it was working before leaving. I wouldn't use Total Comfort Group again, as I am not confident that the technicians they deploy have the knowledge to solve these basic heating problems.
9 months ago Shanmugam Edward
Unfortunately we had a terrible experience with TCG. We had our toilet leak repaired but within hours of the plumber leaving we had a large puddle of actively leaking water in our basement right below the toilet. We called several times but got the run around or our calls were never returned. They said the leak must have been a coincidence and not related to the work they had done on that exact toilet only hours later. It was frustrating they didn't take ownership or look into the issue. I sent emails with photos to Paula and she never returned my emails. The water caused damage to our wood floors in the bathroom and we had to end up paying for the repairs ourselves because we got so frustrated with being ignored. I asked to speak to the manager several times but never heard back. So sad that there was so ownership of a mistake made.
3 months ago Brent Bottomley
This place is freaking awesome, don't use no one other then them
1 month ago jason trundy
They got our water heater up and running same day
10 months ago Joshua Ballew
Had an issue with our restaurants HVAC called a different company to come out and fix. They were very unprofessional and lied about fixing the unit . Got the opportunity to call Total Comfort and they were at location within 30 minutes. It took them only an hour and they fix 2 HVAC units. Total Comfort is now going to be the only HVAC repair company that any of our locations around the Des Moines area use. I can't say enough good things about the professionalism as well as the quality of work. Very pleased to see a company still cares about their customers. Thank you Total Comfort !!!
7 months ago Mark Becker
They were on time, super fast and did great work. Both the technician and the office staff are very nice and professional. Thanks!
7 months ago Sukhi D
Great experience from start to finish. Our home warranty company, HSA, chose Total Comfort to come and repair our whole-home humidifier that had stopped working. Within a few hours of requesting service through HSA, Total Comfort called us to schedule an appointment. That was on a Monday and the appointment was scheduled for Wednesday. Quick turnaround! Mitch Muffler was our technician and he did an outstanding job. He got right to work and within a few minutes had determined the source of the problem: a faulty wire. He fixed it right there on the spot, ran the furnace for a bit to ensure the humidifier was working, and was done with everything in under an hour. Thank you Mitch and Total Comfort Group! We would highly recommend them to anyone.
7 months ago Joshwa Tromblee
My furnace broke on Saturday. I called my home warranty and they chose Total comfort group as my contractor. The first person to come out said he couldn't fix it because the part was unavailable during the weekend. When it was going to freeze. When the next person can out he ended up running out to... Menards which was open during the time when the first guy came.
7 months ago greg jones
They do horrible work and do not care what it looks like. Pride in craftsmanship doesn't exist with this company. I even had to pay an hour of time for a new fitting that they broke the seal on because they didn't know what they where doing.
9 months ago amare demisse
We had a sump pump failure, and after calling AHS warranty, they assigned Des Moines Excavating to this service request. Unfortunately, with all the recent rains, they have been booked solidly for several days. After talking with their dispatcher, she put us on a wait list, and Paul - one of their plumbers - was able to squeeze our appointment in his existing schedule. Very professional company and great service! Thank you.
7 months ago George Brannen
They have serviced my central a/c and repaired my furnace. Competent, conscientious, and supremely courteous. Recommended without reservation.
7 months ago francia veras
Our heater wasn't blowing out heat but we knew it was working, called in for a service and Mitch was awesome. Came in and cleaned out the furnace, now we have heat. He was very fast. Thank you for giving us heat again.
7 months ago Latoya Kimber
I worked with TCG through my home warranty and it went very smoothly. Mitch, my service technician, was very professional and diagnosed my issue within minutes and fixed it. Easy company to work with.
7 months ago Kevin Jordan
The total comfort group has repaired my heating and cooling systems in my home and 4 of my commercial buildings. Every other contractor I've attempted to use always wants to replace everything anytime we have a problem. These guys are always prompt, knowledgeable, friendly, and fair.
5 months ago Kyle Milbrand
Total Comfort is the group contracted by my home warranty company to repair my air conditioner which worked a little before the tech came out. The tech came out Monday morning and completely disabled the system without any notice to me. I called to determine why I had no AC and was told he disabled it at the outside unit to prevent it from becoming "a solid block of ice". They explained what was wrong (a leak in the coil and condenser) and that they would be submitting their diagnosis to the warranty company so they could receive approval to repair my system. It is now Thursday evening and I have not heard anything. I have called my warranty company daily and they have requested the diagnosis via email and phone call to Total Comfort each day, yet Total Comfort continues to be unresponsive. Today they told my warranty company they would submit the information and give me a call TODAY but my call to the warranty company this evening confirms neither of those things happened. Meanwhile, I am on day 4 of having no air conditioning or guidance as to path forward.
9 months ago Jamila
From start to finish couldn't be happier. Same day service. Great company to do business with,from our company units to my home unit they can do it all. Thank you so much everyone at TCG
7 months ago Joseph Rubio
Mitch did a great job, showed up at the earlier end of the time window I was given, fixed the problem immediately, and was super nice and considerate the whole time. Definitely will hire again.
7 months ago Yossi Biner
Total comfort group contacted me as our water companies insurance we pay for. They were to take a look at a leak at our meter and I asked if while they were there to fix that for the water company if they could replace a faucet to wash machine. They came out, didn't repair the leak at the meeter, changed out the faucets and wanted me to pay up as soon as they were finished. They were confused about running a credit card and I called to make sure I wasn't billed twice (because I got a notice on my phone it went through 2x). I was not able to have water turned on due to overtightening of the meter and have not been able to leave water to the house turned out because it is spurting out. It has been almost a week and I have not heard from them about this original repair. I called them now and they had not done anything or planned to schedule a followup visit. I am very unsatisfied. Not sure why I even gave them 1 star
10 months ago All Mazik
Our AC went out this last Thursday during the night. Since we just bought our home in October I called our home warranty company. They submitted a ticket to Total Comfort Group to reach out in 24 hours to set up an appointment. Within 3 hours a gal called me to set up the appointment you could tell she was worried to inform me that given how warm it has been the earliest they could get to me was Monday afternoon. We assumed this was the case and already started seeking a place to stay for the weekend. Monday morning I happened to pull up Facebook and google reviews and was becoming very nervous that we were going to have an unpleasant experience. I was shocked that was not the case at all! My scheduled time was between noon and 3. At 1:45 ish I received a call that they were on their way. I work about 5 miles from home and by the time I got home the Tech was already here. The tech, Mitch Muffler, was very kind and professional. He checked everything out and made sure to explain to me what he was doing and why. He wasn't irritated by any of my questions and knowledgeable in what he was doing. We are very pleased and impressed!
7 months ago George Short
I'm thankful for Paul and the service he provided in replacing a water heater. The last thing a person wants to come home to after vacation is a failed water heater and water in the basement. Not only was Paul compassionate to the situation, but also he followed through on his promise to have a new water heater installed the next day. I recommend Paul at TCG for plumbing needs.
9 months ago semhar kidane
We recently purchased a house and had some drain and sewer issues.Through our HSA warranty we were assigned TCG. Seth was at our house 2 days after filing the claim. He resolved both issues and was very easy to work with.
5 months ago Rebecca Lunceford
TCG was aboslutely AH-MAZING to work with!! We had been having AC issues with our HVAC system all summer. They always got out as soon as possible to assess the situation. We couldn't have asked for a better experience with the company. They showed kindness, compassion and assistance getting us up and running this hot summer with a baby and a 3 year old. We couldn't have been more grateful for their help when the system finally needed a full replacement!! The guys who were in and out of the house were so kind to my kids and really talked us through everything and that is just so rare these days it seems! My son loved Mitch and the crew. The ladies on the phone Paula and Hannah to the other staff - Brad and Mitch - We really enjoyed working with you this summer!! Thank you for all you did to help us!
11 months ago day dreamer
Awesome service, they were on time, very professional and problem was fixed right the first time would highly recommend total comfort group
7 months ago Starling Sagarduy
My home warranty company selected Total Comfort Group (TCG) for an issue we reported with our Air Conditioner. David Most was the technician sent by TCG. What I greatly appreciate is the time David spent diagnosing our issue and repairing the problem. I would think it would be easy to simply suggest an expensive fix or a brand new system, especially when the unit was on a home warranty. That was not the case. David and TCG worked hard to fix our issue. I appreciate their service.
7 months ago Yvonne Benson
The Total Comfort Group was very professional, timely and did a fantastic job. I would recommend the services from this company to my family and friends.
8 months ago Todd Miller
We appreciated the help from Isaac so much when we had a flooding issue in our basement. He tried the best he could do to get a new sump pump working for us that night while we were so worried about having more rain coming down the next few days.
9 months ago Sophie Greenberg
Terrible,. 11 days of calling after paying a deposit and still nobody out to look at our air conditioner. Keep getting run around and then had to fight to get the 75 deposit back ! By looking at thier reviews on Facebook seems to be a pattern. Dont waste your money here !
7 months ago PAUL GEMMIL
Great tech, would recommend highly, very knowlegable.
7 months ago
Popular places from the category HVAC contractor