Embroidery service G2 Graphics & Wraps
Embroidery service G2 Graphics & Wraps, 978 Arrow Hwy, Covina, CA 91724, United States:
36 reviews
of users and employees, detailed information about the address, opening hours, location on the map, attendance, photos, menus, phone number and a huge amount of other detailed and useful information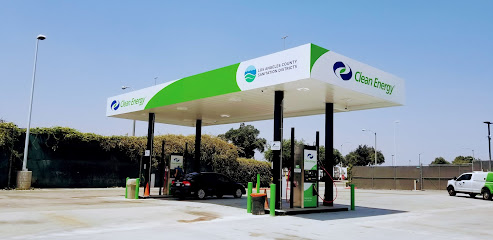 Address:
978 Arrow Hwy, Covina, CA 91724, United States
GPS coordinates
Latitude:
34.1060534
Longitude:
-117.8704673
Location on the map
Reviews Andy Thomson
I definitely recommend giving G2 a call! I thought I wanted racing stripes until Adrian gave me his vision and it turned better than I ever could have expected! If you have a wrap or decal job in the area there is NO ONE BETTER! Period!
5 months ago Crystal Franklin
Went in and got a wrap job done on my car and absolutely love the results! Great work, professional, quick and affordable. Even helped with some suggestions as well that turned out amazing. Keep up the good work and i'll definately be back for some more work in the future!
6 months ago David Stevens
Every bit of satisfied!! Amazing people to work with... super fast and all pro customer service!! I strongly recommend G2 graphics to everyone
8 months ago Barbie Willigar
Man they take their time and do it RIGHT! Amazing work and well worth the price I will be having them do some more work for me really soon!!
10 months ago Carol Martinez
From rags to riches is how you feel when you leave with a fresh new wrapp from G2G. I brought my truck to get wrapped, and I was extremely happy. The artwork, the material, the work behind the wrapp was just perfect!!! Thank you Adrian and team!! You guys are awesome!!!!
9 months ago None Ya
Gettn some gear done AFR Paints LLC
6 months ago Linda Studebaker
Job Well Done.
5 months ago Catherine Gillmor
Always a pleasure doing business here good quality work and officiant & promptly thanks Megan and Adrian for a fast turn around could always recommend this place for all the locals.
1 week ago Sakura Z
Met Favian at their booth of round 1 of The Drift League and decided to get some graphics on my drift car. Favian designed various different layouts, sent things to me for revisions, and continued contact even through video chat to get everything how I wanted. He had some great ideas himself, and by the time he was done he added small details that he felt would really tie everything together and damn it did. There was something larger he did without my approval, but it was small enough to stay within the ballpark of the quoted price, and I definitely would have said hell yes anyway. Highly recommend G2, Favian has some great attention to detail. Will definitely be contacting them for future graphics.
4 months ago Lalita Pawar
Amazing Work and Vision! Fabian has beautiful vision and produces that!
1 week ago Kerrie Busteed
Awesome customer service ! Very friendly helpful and professional . Top quality work as well . Thank you for the service.!!!
2 months ago Jessenia Martinez
Adrian was easy to talk to and work with.
10 months ago Brian Mayers
I ordered mask and they are very sharp around the edges. Not comfortable at all. I tried to contact the store 1st before writing this review but I was just brushed off For the price I expected ok quality but man, they hurt your ears and near the nose.
7 months ago Ingrid V
G2 Graphics is a gr8 place to wrap cars, Van's, motorcycles and many other things. Go in uncheck out their services and quality of the product. So go n get your wrap on.
9 months ago Elizabeth Lancaster
I had a banner made for my baseball team and they put two number 12 on the banner..I showed them the emails where they made the mistake on there side...we talked to them they said it was out fault and they didnt want to fix it but they would redo the banner for us and charge us half price...very unprofessional and the manager was very rude about the situation and didnt want to help us out...I will never go there again
9 months ago Liza Bialik
Great customer service
1 month ago Jeff Anthony
Great customer service!
7 months ago Amie Spengler
Had a logo done here, had some issues but G2 got it all ironed out and delivered a kick ass design by Hugo! Hugo met with me and was able to translate my thoughts into a design to be proud of! I highly recommend him as a designer and the staff of G2Graphics
11 months ago tonya townsell
Great Place!
1 month ago David Boren
I came in last minute an hour before they closed needing a short for my daughter. I called maybe a dozen places and just decided to go into this one. They were AMAZING. I got my shirt in 40 mins. Thank you so much. you literally saved my daughter's birthday
5 months ago Chris Hatley
Called for a quote and phone was picked up by a young lady. I gave her the information regarding a business card layout and print and she stated someone would call me back. I waited 2 days and got no response. I called back at and spoke to another employee and gave her the information regarding the quote for business card layout sent her an email no response for 2 days. Prices appear to be good but the level of customer service is horrendous. Further confirmation that 85% of employees do the bare minimum to squeak by I will never do business with them as their response time is terrible. It appears in this day and age that the majority of people have no idea what phone etiquette is and how to provide excellent customer service....
11 months ago Daniel Brown
I've experienced really good customer service prices are good never had a problem with my product easy to get along with thanks for everything you've done for us
5 months ago Janice Thomas
I know the ratings seemed pretty good but the don't be fooled. Customer service is not that great and the quality of my business cards that I received were horrible. When you get a business card, it represents your company . My cards came in super late 3 days late and after that I still had to wait for the delivery guy to drop them off. Very expensive for crooked business cards and didn't get the right texture of the paper. My own business cards look fake lol. Invest your money somewhere else, if not you'll see what I'm talking about. !
3 months ago Stephen Miller
Never expected to receive my order way ahead of time. Excellent service and beautiful people. Thank you!!!
1 month ago Jennifer Jeanty
❤❤BEST PLACE EVER!!!! ❤❤SAVED ME ON MY DAUGHTERS BDAY I NEEDED HER SHIRT IN 3 HOURS THEY DID IT NO PROBLEM DEFINITELY COMING BACK FOR MORE BUSINESS . ❤❤❤❤❤❤❤❤❤❤❤❤❤❤
9 months ago lingchuan meng
Must Read!!! Grab some popcorn and read along. Simple, stay away!!! Especially from the lights of worker named Michelle has no common sense/customer service whatsoever. Those glasses ain't fooling anyone. She has made my experience at G2 a BIG disappointment! When i walked in they knew i was there but didn't ask me if i needed help, waited about 10 minutes before they came out from the back, all i hear is them in the back messing around talking about God knows what. I had a logo designed here and when finished I wanted to print my company logo on two shirts, & clearly told Michelle that I wanted them printed on the right side of my shirt & must add i emailed them this exact information. I called for an update on my shirts but instead she begins to tell me that it's going to be more expensive due to the fact that it had a lot of detail, so their designer would take some color off to make it less expensive. No call back from them, I called 4 hours later waiting for the designer to be done with it and she tells me that he had left home for the day. After that she tells me like if she was just about to call me back like "Oh i was going to tell you if you wanted to print them like that how it is" & I asked her what was the price difference and she ends up telling me its the same price anyway. Told myself like wow okay, giving me the run around & wasting my time. Anyway so I said okay lets print them like that. So they printed my shirts and when I picked them up, the print was on the left side. Her response was "Oh, well it's standard on the left side for company logos, unless its requested to be on the right side." I was like ok like i didn't request it. Whatever so i left it at that again, they were already printed on the shirt, so in reality there's really nothing I can do I guess. I asked when they would be ready and Michelle told me she would call me when they're ready. For the record she never called me at ALL not once did she reach out to me. I showed up before they closed had me waiting for 15 minutes and brought me my shirts. After that i was done with them, as far as doing anymore business. I emailed the designer for the file of my logo and he said that it would be a $40 fee extra to take the whole file from them. I get to the store to pay the $40 but guess whos there again, Michelle. She starts telling me that it would be $150 fee to get the file, after she stop talking her nonsense, i told her that i talked to the designer & he said it was $40 and her response was just "oh ok" & continued to add more gibberish after that lmao like wow really trying to do me dirty. Paid the $40 i had her email me at 2 different email accounts and she also put the file on my usb stick i get home to check my usb, file isn't there & i didn't receive my 2 emails that i should have gotten. I called G2 talked to Michelle again, she got my email wrong when i clearly spelled it out for her & the designer already had my email on file since we were emailing each other over the design of my logo. I also must add that after all this i tried talking to the owner (Fabian) but the workers made it seem like he the president of the United States saying that he's busy like okay lol I confronted Michelle on the phone and let her know everything i wrote in my review & she just made excuses on excuses so beware of this place.
2 weeks ago Kate Haywood
Terrible customer service, quality of finished product and lack of commitment to their word. Adrian displays poor leadership, and l couldn't believe the exuses he tried to give me to explain away the poor quality. If you are a serious about deadlines and quality DO NOT use this company. I am now stuck without material for my event.
1 month ago Darrell Barfels
They make the best business cards and quickly too!
11 months ago Kenya Moore
Super helpful and made our salon look beautiful!
9 months ago Timothy Maughan
SAVE YOURSELF A HEADACHE AND GO SOMEWHERE ELSE
8 months ago Madhavi Kotapati
Best service and great quality stuff
10 months ago Brander Thirnbeck
Needed some last minute shirts done...they came through and we're on point! I couldn't of asked for better customer service! Thanks Xavier!!!
8 months ago andrew golota
Very shady business.
8 months ago Isaac Valdez
This place is awful
9 months ago Rhonda Decatur
great place.......
11 months ago Charm D
I can count on G2 Graphics to always bail me out of any situation... no matter what I ask for, they always come through!
3 months ago
Popular places from the category Embroidery service