RASelectronics
Phone repair service RASelectronics, 1032 Orange St Unit #4, Redlands, CA 92374, United States:
77 reviews
of users and employees, detailed information about the address, opening hours, location on the map, attendance, photos, menus, phone number and a huge amount of other detailed and useful information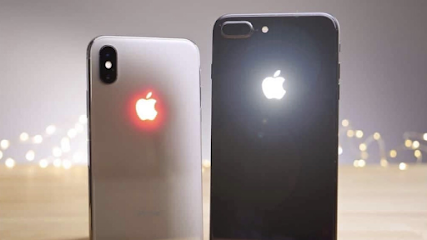 Address:
1032 Orange St Unit #4, Redlands, CA 92374, United States
Website:
raselectronics.business.site
GPS coordinates
Latitude:
34.0661411
Longitude:
-117.1822859
Location on the map
Reviews Ryan Sasil
Like they say here two thumbs up because none only they are super professional, but Cezar and Vanessa are working hard to bring us a good deal. changing my phone screen for a descent amount of cost it is super rare. They are kind, simple, nice and very fast as much as they can to provide good services. I do not regret for having brought my business to them in several occasion. Thanks Cezar and Vanessa
6 months ago irsa
It might not be in the best area but once inside it's very nice and the staff were all very professional and easy to work with. I felt completely safe leaving my device with them, I chose them based on their previous reviews and now I understand why they're so well rated. I'm thrilled, thank you!!
7 months ago Kevin Perry
I'm very disappointed! He quoted me one price for a new screen for my phone, and when I got there the price was higher! He never told me the price could change daily! It was a waste of my time and gas! In response to the response from the company. It's not a problem that the cost changed as much as it is a problem you didn't make the customer aware of that when you gave the initial quote! The customer doesn't know any details you don't make known ahead of time. As an honorable vendor, you should have honored the quote you gave. Also, you should let your customers know, the quote you give is only good for that day!
7 months ago Christina Gillim
I highly recommend RAS Electronics located on Orange St in Redlands. This is a small hole in the wall repair spot in a convenient location. Once you walk in the door, the reception area is nice and I was pleasantly greeted by a knowledgeable young clerk. She proceeded to inspect my phone and solve my problem quickly (charging port had a small foreign object wedged deep). Their prices for screen repairs and other typical phone problems are very reasonable. I will definitely be going back when the inevitable happens to one of my personal electronic devices!
6 months ago Allen Schwartz
My go-to iPhone repair shop! The service is efficient, the prices are fair, and the atmosphere is both professional and personable. I haven't encountered any issues, but Cesar is very communicative about what is going on and what to look out for. Great place.
9 months ago Bert Hudgins
This is one of the greatest places around. So kind and helpful. That's not even mentioning capable.
6 months ago Sheryl Gray
My iPhone has had a crack in the screen for over year. Because I wanted to avoid waiting at Apple and dealing with them, I learned to deal with it. Yesterday, my screen totally pooped out. Lots of lines and black spots, could hardly see it. I need my phone for work so I was freaking out. Took it in this morning and Cesar had it fixed within 10 minutes. Reasonable prices and he was totally professional. I have a very inquisitive 5 year old that I took with me, he engaged and answered all of his questions while fixing my screen. Definitely going to tell my friends about this place.
9 months ago Alif Aiman
It was quick, affordable, and reliable. Last repair shop I been in charged me 120-160 every time I get my phone repaired, I practically paid half for the same service in this shop. Will come back again.
7 months ago Hannah Young
I Intelligent-Efficient-Honest-Courteous-Affordable... I have come to rely on Cesar at RASelectronices to patiently listen to my technology related frustrations while deftly attending to my family's many phone, computer and software needs. I highly recommend his services. He is remarkable!
9 months ago Tommy Baker
Excellent experience today at RASelectronics. My charging port has progressively been getting more and more finicky. I called RASelectronics and talked to Cesar this morning. He quoted me over the phone, verified he had my part in stock, and I dropped my phone off. I ran some errands and in about an hour the phone was ready for pickup. When I picked up the phone I was told I had a 1-year warranty and to come back in should I have any trouble with the phone again. It's good to know there is a great repair shop here in town -- I had been going to the Sprint repair center over the years and always left feeling like they were doing me a favor by attempting to repair my phone, most of the time they could not repair it and only wanted to sell me an upgrade. Thanks again for taking care of business the way it should be handled!
9 months ago Ricardo Lopez
Love this place! People are so friendly.
6 months ago Dan Quinn
Super professional and was able to fix a very damaged ipad. Prices are super reasonable. We've had both a phone and ipad fixed here and are very happy
8 months ago Kimberly Hudson
Seriously had the best experience!!! I called around to get a quote for a cracked iPhone screen and his prices were the best in town. He was friendly, professional and quick. I will not go anywhere else!! Thank you so much for an awesome experience.
3 months ago Mina Yacob
He fixed my broken screen in under45 minutes. And I even got a free bible.????
6 months ago Stephen Kam
Ceasar is insanely fast and good at his job. He can replace a broken IPhone screen in 10 minutes if he doesn't have any other work orders to take care of.
9 months ago Joyce Kennedy
Both the guy and the girl Very fast super nice would go back 100%.
9 months ago Kartika Sari
It was amazing! Cesar is amazing and will help you guys with anything:)
9 months ago Amanda Fegan
I got my IPhone 6s screen repaired here and a purple wrap, and i haven't had a single issue. Super quick did it right in front of me, and very friendly, he even gave me free screen protector, will definitely be coming back and would recommend to all my friends.
9 months ago Cathy Wheat
This place is a joke. Brought an iPhone in to get the screen replaced. New screen and cover. An hour later the phone is turning off and on by itself. Nothing is displaying on the screen but it's on. Take it back the same day and the guy at the store says he gets bad screens sometimes. "You bring it back if it happens again ". This weekend phone goes crazy again. Take it back and the guy is not willing to replace the screen. He says we cracked the edge. Now mind you it's been in a hard case the entire 8 days. I filed a complaint with American Express. Not paying this charge.
3 weeks ago michelle jennings
Got a used iphone from Cesar. Very helpful. Will go to him again.
9 months ago Jamie Round
I literally never write reviews, but this place is awesome. They fixed my phone in about 10 minutes and they have the best prices in town! Not to mention the customer service is awesome.
5 months ago Shane Edwards
Excellent customer service, upfront pricing, and great work.
8 months ago Steven Bruton
Great all around my number one place to go for my phone
11 months ago Don Thomas
Bad service will sell you defective product i wouldnt reccomend this place
9 months ago Pathi Ama
Staff always helpful, friendly and knowledgeable ????
8 months ago Linda Miller
Quick and easy place. Was willing to help right away. Owner was very nice and answered any questions we had. Nice store and comfy seating while waiting. Recommend to get your phones fixed here, especially if you're in town. Such a good price!
11 months ago Virginia Allen
Super fast and friendly service. My partner broke his iphone screen and they were able to fix it within 15 minutes.
3 months ago Kathy Day
BUYER BEWARE! Be extremely careful what you buy from these people. They will sell you items that are "rated E for Excellent". You will receive these items with the understanding that if they don't work right, you can get a refund. Well that's B.S because the one of the items I got DEFINITELY do not work as intended, but when I sent them back, I was told they had run a full "diagnostic" and had checked out fine. I'm sorry, but there's no way! The things play/pause/play/pause/play/pause...themselves! Then instead of a refund, I am forced to overpay $8 to ship back something I paid $2 to send to them, or else I will not get my faulty item or my money back. To me, this is shady because I had them less than 2 weeks and was told do this it should help, or do that it should help. And nothing ever did.
8 months ago Valerie Ling
Fast, good service, good price. Would recommend to others.
1 month ago kathy reider
Quick and easy place to get your phone fixed at half the cost amid anywhere else. I never write reviews but I was so impressed with their hospitality and urgency of my issue that I just had to. Go here over anywhere.
5 months ago Deb Fulmer
Great service, fixed my broken screen so fast
9 months ago Jennifer Krivanek
Only cellphone repair man I have see with a BA in Computer Science. Amazing
4 months ago Christy White
Cesear was fast and efficient at fixing my iPhone 7 cracked screen. I was happy with the price too. My friends recommended and I'm glad I came here! Thank you
11 months ago kostadin ivanov
I bought my phone here and always come here for problems or screen protectors. Good customer service.
3 months ago mark wood
Very fast service that the gentleman provided couldn't be more impressed. And I got a screen protector and case for cheap and great quality! Thank you!
8 months ago Valerie Ware
Great place! My boyfriend brought his phone here and they were extremely helpful and explained everything to us. The staff is extremely nice!
9 months ago Jordan Newsome
Owner was great. Very knowledgeable with his phones. Took great care of us. My daughter and I were very happy customers.
7 months ago Daniel Schm
Courteous and knowledgeable. Cesar is my go-to for all my electronic needs. I always feel safe leaving my products with him and then picking them up when the job is complete
8 months ago Paul Lin
Caesar was efficient, personable, and professional. Replaced my iPhone screen in about 10 minutes.
6 months ago Marius Morar
Now officially coming to RAS Electronics for all of my iPhone concerns. I came in to get my iPhone 7 plus screen replaced. Cesar gave me a quote over the phone ($55 which was EXTREMELY reasonable) and told me it would take 15 minutes. When I arrived Cesar was very friendly and replaced my screen in 10 minutes. While he was fixing it he was kind enough to answer some questions I had about an issue I was having with my phone. Not only that but he truly only charged $55. Ive been to so many screen repair stores that tell you one price over the phone and hike it way up once you drive all the way over there. Exceptional customer service, speed, reliability, accuracy, and professionalism! ????????
11 months ago ArrowJFH
Excellent iPhone repair shop! I refer all my family and friends to Cesar. He has very good prices and high quality screens. He fixed my Iphone about 8 months ago and it is still in excellent working condition. My husband just had his screen and speaker fixed by him as well. Highly recommend it!
8 months ago Corky Ray
Great work! Repairs in less than 20 mins and leaves my phone looking brand new! If you need a quick and fast repair come out and visit RA Selectronics!
7 months ago Churchill Charita
great and fast service for my iPhone screen repair. Very good on prices and highly recommend. My phone was ready super quick.
9 months ago Robin Branch
Broke a Pixel2 screen. Closest place is one hour away to get it fixed. Glad there is a local place that got it fixed with great customer service and fast turn around
9 months ago Darth Apu
Came in about 5p on a Wednesday. Cesar, the owner was the only person there, but super cool and professional. It took about 20 mins for my iPhone 6s to be fixed. Let me tell you it was jacked up! Cesar fixed both speakers, screen and gave me a free screen protector. Y'all should most definitely give his business a try
7 months ago Kaitlin Magee
Great service. Knowledgable and friendly staff. Fair prices. I'd rather have the smart staff at RAS Electronics fix any of my computer or phone problems than waste hours trying to fix it myself. They are super fast and charge very reasonably. Would recommend to anyone.
7 months ago Dj Corson
I took my Xperia in for a charging port problem. The part was ordered and installed promptly. It was also done for a reasonable price. I will certainly return there myself if need be. I do recommend his service for others,
7 months ago Shawn Pound
Absolutely best prices always a fast and quick experience. Love my new screen it's practically brand new
11 months ago ROBERTO RAMOS
RAS Electronics was very helpful and knowledgeable on my apple products. I had 2 iPhones that had damaged/cracked screens and he was able to repair both of them for me. Both in which took only 10-15 min to replace the LCD. Quick service and very fair price, Thank You very much for your help Cesar!!!
7 months ago Brad Holmes
Cesar is very professional, a straight shooter who will tell you what's what. Better yet they work with your elschedule and what works with you. They dont just do iPhones either, got my S8+ taken care of here. Reasonable price, better than a new phone for sure.
7 months ago
Popular places from the category Phone repair service