Spay & Neuter-Salt Lake City
Animal hospital Spay & Neuter-Salt Lake City, 4815 S Center St, Salt Lake City, UT 84107, United States:
220 reviews
of users and employees, detailed information about the address, opening hours, location on the map, attendance, photos, menus, phone number and a huge amount of other detailed and useful information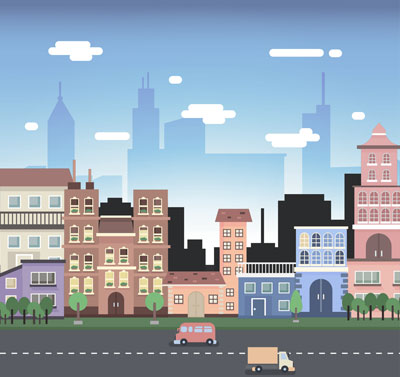 Address:
4815 S Center St, Salt Lake City, UT 84107, United States
GPS coordinates
Latitude:
40.6668263
Longitude:
-111.8859646
reviews Paulo Estrada
We brought our large breed male here for a neuter and microchip. We had a great experience! They do book several weeks out, but they send email information, a phone call reminder, and text reminders, which is very helpful. It costs …
5 months ago Ryan Hewes
My 6 month old dachshund, Slinky, recently was neutered here and we were very happy with our service! Slinky healed so well and there were no issues. I recommend adding on the IV with fluids, I think that helped a lot! Trisha was amazing …
6 months ago Cornell Richburg
I took my dog here for his dental the staff was incredible. They gave me updates throughout the day. When I picked him up he was almost immediately back to his normal self. I trust this hospital with my fur baby, and you can too! If you …
5 months ago Manoj Narang
We had our 2 dogs (Toby & Montana) teeth cleaned today, I am so thrilled with the outcome. They were quick to get us in this morning, the boys were done in about 4 hours. Their teeth look amazing, no extractions needed. I will be using them again for their cleanings next year. Thanks so much.
5 months ago Robert Michalowski
They do a very good job and treat your pets very well. Although my Yrsa is looking at me like "what in God's name have you done to me". I can assure you that she was treated with the best care. She just doesn't know that ????. Their spay …
6 months ago Seethalakshmi Perumal
I brought in my Chihuahua/wiener mix about two weeks ago. She ended up needing 8 extractions! So far everything seems to be healing up well and she is happy. Thank you for providing quality service at a reasonable rate! They said they …
7 months ago Prachi Agarwal
I am sincerely grateful to the staff here. They treated my dog Hugo fantastically, and truly went the extra mile to quell my worries as an owner. I really feel they were with me every step of the way, and their doctors are phenomenal. The …
6 months ago Barbara Porter
I brought my cat to Salt Lake Spay & Neuter for a dental and tooth extraction. They offer a very reasonable price for this due to their limited services/specialization in only a few services making it easier to see a higher volume of …
8 months ago James Conacher
When I booked my spay appointment a few months before the actual appointment, they said they'd send an email confirmation and never did. The day before the appointment, when I still hadn't received an email confirmation, I called them and …
7 months ago Adam Castelsky
Fast, Friendly and Affordable. From the moment you walk in it just feels like Family. Vet Techs are running their Fanny's off from early morning til closing. Our animals always come home as happy as we are. Wouldn't consider going anywhere else!
6 months ago angy lesele
These guys are amazing!!! We've taken both our dogs there and they are so great to work with. They accidentally forgot to give me my dogs anti biotic and they generously offered to drop it off at my house. I was more than willing to go back …
7 months ago Cassandra Frye
Went there for the first time. Staff was very professional and are taking great precautions with the pandemic going on. They explained everything wonderfully and made sure to remind me that if I needed anything or had any additional medical questions, to call anytime and they'd help. Overall, very impressed and would highly recommend!
6 months ago Jeff Mueller
It was my first time taking Milo into the vet and he was definitely nervous too, they were all so nice and took such great care of him! I took a whole week off to take care of him but he was his normal self after just a day of surgery (I definitely recommend the catheter and fluids with the surgery!)
6 months ago Paul Banville
I have had 2 of my dogs spayed and neutered here. They are always wonderful to work with, especially with how many customers they have to handle in the mornings. I just dropped Fisher my Catahoula off and just got off the phone with the …
7 months ago Ginger Pocock
I was a little worried that spending less would mean inferior care for our dog when we had her spayed. That is definitely not the case here! They went the extra mile and took great care of our pup. She ended up not feeling well a couple …
6 months ago Tori T
Awesome experience. The staff are so friendly and wonderful, singing to our kitty Milkshake. ????
6 months ago Holly Theohary
This place worked with my family to get all of my animals spayed and neutered! All of our animals healed great and now I have a great future for my loved animals !!(:
5 months ago larissa lastinger
I've had 2 rabbits and 1 cat spayed and neutered here. They've done a great job on all 3. They took great care of them, gave good instructions on after care and all 3 recovered quickly.
5 months ago Patrick Mohan
I called them twice to ask some questions and set up an appointment. The first person I called was a woman and her responses seemed so uninterested in what I was saying. I asked her a question and she told me she was going to ask the …
6 months ago Yakun Chen
Great place. My little guy got neutered yesterday and is comfortable and sleeping like a baby. They did an excellent job!
6 months ago Will Street
Allie was awesome. She clipped our Chihuahua's nails in a quick minute. I could hear her talking to Dadolette in a very soothing and reassuring voice.
5 months ago Mike Alston
I loved my entire experience at Salt Lake spay and neuter, with not just one but both of my dogs. I spoke to Morgan about both surgeries, in which she was the one who informed me that they don't just do spaying and neutering, but also …
8 months ago Marcelo Bolado
Great prices!! My cat was neutered here and they really are awesome. The wait though was kinda long.
6 months ago Robin Cote
I had a really great experience getting my 8-month old Shorkie neutered here. I got him fixed and his rabies shot and blood work done all for a flat rate of $150! Unbelievably cheap if you compare prices! Also they pulled two of his baby teeth at no extra charge! It all went quick and smooth! Highly recommend!!
10 months ago Justin
Inexpensive and very professional. They took a lot of care in taking care of my cat when he was neutered, despite that being sort of an oxy moron. I would make the drive again for all my pets needs, in fact I will be doing so for my 4 other animals in 2 weeks time.
6 months ago patricia pratt
It's interesting to see opinions of people that have had their pet fixed, I can say that without attaching emotions to the experience, that this clinic is a great value to you and the health of your pet! It was sad to drop off my pet and …
8 months ago Mystery Girl
Great staff and they took care of my animals so well! Amazing prices! Would recommend to everyone
8 months ago Andrew M
Took my 2 dogs there, a mutt, and a mastiff. They have amazing prices. Dogs were very happy afterwards. Very easy to work with. Me and my dogs are happy!
7 months ago Adrian Gusa
The folks there are very friendly and very professional. The prices extremely reasonable. Thank you folks for taking such good care if my Stephen and myself. Recommendations coming your way. If u need an appointment you better call quick …
9 months ago Phylicia Yard
I had two bunny's and my cat spayed and neutered here. I also go there for my animals shots! They are amazing and super friendly staff. They honestly have the best price I've found for a rabbit spay and neuter. There's a reason why they have been around for so long it's because they know what they are doing!
11 months ago Ansel Taft
I will admit I was nervous trying somewhere other than my vet for our beloved senior chihuahua. They were caring, professional, and thorough. I had a lot of questions and they were patient. I was impressed with their pricing and that all of …
7 months ago Darren Chance
Great price for a spay. Able to get in within a couple weeks too! Very happy.
6 months ago Clint Shedd
An actual joke. My time is very important so scheduling was very important to me. We have waited months just to find a good time to get work off. I dropped our pup off and before I could get back into the car they told me my dog wasn't a candidate. Jody was the lady who didn't even attempt to get him in! INFURIATED!!!
9 months ago George Bregvadze
This place is been taking care my pets so we'll . The Doctor does rabbits every day so to me is very important
6 months ago Sammy McKenzie
We love the spay & neuter clinic, they have treated our fur babies with love and care. Today we had Trish help give shots that were long overdue, she was so kind and sweet to "socks" and answered all our questions with understanding and care.
8 months ago W H
Haven't been there yet, but was able to get an appointment to get my boy neutered. Prices were great and the lady I spoke to was awesome. Got an email with details and will be doing the big snip there in March.
10 months ago Merritt Wiseman
The best care for my cat...I was very anxious, I wasn't sure if this was the best place for my beautiful cat. The experience was beyond expectation I absolutely recommend this place. Thanks for your support, very nice staff they made sure my cat was full recovered.
8 months ago Kelli Knight
Great experience.They were very professional. They called me with updates of my puppy after the finished they surgery. I definitely recommend it.
7 months ago Mike Meinders
Great clinic to take my dog to. They did a nice job of his neuter and if I had any concerns I could take him back, no charge. People were busy but friendly.
7 months ago Rusty Connelly
It's a great place to take your animals for spayed and neuters they took excellent care of my two puppies
7 months ago kara munro
Got my dog neutered, he is very skittish and shy they were able to handle him appropriately and they did an awesome job.
6 months ago Sarah Papaioannou
I feel my pets are in good hands when I bring them here. Very affordable, too. There is a reason why there is a small wait to get an appointment. New location seems very nice. It's just across the street from the previous building.
11 months ago Chad Austin
Had my cat spayed, the process was quick and simple with covid regulations. Price was the best in town.
6 months ago Suzy Worster
Thank heavens for this clinic! I'm sure as many people can relate, the cost of spaying or neutering an animal can be a little bit hard to tackle depending on finances. SL Spay and neuter offers this service at a drastically reduced price …
8 months ago Kerry Lane
They did a good job for what they charge
5 months ago Shawn Adams
Amazing experience, the staff trully care about your fur babies...
6 months ago karen ryan
I called in and spoke to Jody. It was very busy and despite having to be placed on hold, she gave me exceptional customer service and emailed me my pets Rabies certificate so my dog could get groomed. Thanks for being so kind d even when the phones are crazy busy!
1 month ago Sandie Nadelson
I'm so grateful I found this place! They are patient , kind, and love the work they do. I had a difficult time finding the right vet for my cat. I called every place in the area talking about my cats needs and this is the only place that …
2 days ago Natasha Harris
One of the most affordable and quickest service as well!
6 months ago Angela Haule
They did great with my old dog and pulled her teeth and made comfy and happy. She is super happy a healthy now
9 months ago
Popular places from the category Animal hospital