Champu Salon
Beauty salon Champu Salon, 1160 Alpine Ln, Jackson, WY 83001, United States:
15 reviews
of users and employees, detailed information about the address, opening hours, location on the map, attendance, photos, menus, phone number and a huge amount of other detailed and useful information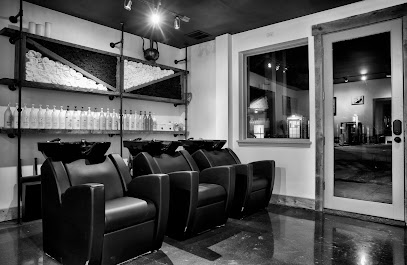 Address:
1160 Alpine Ln, Jackson, WY 83001, United States
GPS coordinates
Latitude:
43.4718280
Longitude:
-110.7873876
Location on the map
Reviews Chris Coletti
Went in multiple times for either cut, color or hair treatments and Hannah did an OUTSTANDING job every single time! I am so grateful!! Forever my go-to salon & hairstylist!!
4 weeks ago msShortcak Gayles
Love this place! Mollie always makes me look & feel beautiful!
5 months ago Andrea Leyva
Called to ask about there cancellation policy and when I asked who I was speaking to so I can note who I spoke for the info given the woman said she would not give me her name. She then hung up the phone. She then called back and when I answered she hung up again. I called from another phone to speak to the manager Sheri was the name of who i spoke to and I asked her why would she keep hanging up and she said well the call was weird. I then told her how I was calling to ask about your cancellation policy that way I know yalls rules. She then said I didnt realized you were a customer. How is it not a normal thing to ask when you call for service? and then it ok to be hung up on because she is the manager. smh very bad way to handle that call. i would think you would want to give the info out freely so the customer doesnt say they didnt know.
8 months ago Denis Lage
My eyebrowwwsss were on fleeeeeeekkkk and beautiful great service ????????????????????????????
9 months ago Ruslan Korb
Staff are friendly, up to date on trends, colors etc. Great advice, very skilled and great prices.
7 months ago Melvin f
The ladies at Champu are so lovely. They are very down to earth and knowledgeable about their trade. Seeing a new stylist is always a little scary. Hannah's enthusiasm and communication made the transition effortless. I'll be going there regularly. ????
11 months ago Boris Fishman
This salon is very wonderful. Very friendly and knowledgeable staff. Christy did a fantastic job on my hair. Very lovely atmosphere and hospitality.
10 months ago Zaira Ampongan
I had a hair appointment here with Christie a couple weeks ago. My appointment was at 12:30 and I got a call at 12:31 when I was only a couple minutes away. She told me that she had lost track of time and she was running 20-30 minutes late. At this point I was understanding and I realize things happen although it would of been nice to receive the call sooner as this was right when my appointment was supposed to start. I decided to turn around, go get a coffee, and come back. I returned at 1 and walked into the salon and sat down in the waiting area. No one greeted me or acknowledged me for a good five minutes. I saw Christie washing someone's hair and realized she was going to be longer than 30 minutes. She saw me and said nothing! At this point I was getting pretty put off. I was no longer understanding as this is just bad customer service. Someone finally asked if I had been helped and I told them I had an appointment with Christie at 12:30. They said she'll be done soon. I waited until 1:30.... still not done. At this point she's an hour late and Christie still has never acknowledged I'm still sitting waiting here. So I decide I'm done. I go up to the front desk and tell them I've been waiting for an hour and I need to be somewhere. The first thing they tell me is "Well didn't you get her call telling you she was running late?". No apology, no nothing. They were so surprised that I was walking out and asked me twice if I wanted to reschedule. I told them I was never coming back. Horrible customer service. I'm surprised this place has such good reviews.
3 months ago Cole Higin
I went in after someone else just wreck my hair and Erin fixed it! Ya! She had to give me a pixie cut to even it out. She did a great job. Even too the extra time to show/teach me how to keep it looking cute. I was going to let it grow back out but I just love the cut she gave me. The place is very clean and everyone there was friendly.
10 months ago Johannes Ayres
I am very disappointed with this salon. I live in MI & my husband & I decided to "elope" to Grand Teton National Park. Therefore, I went for a trial of wedding hair and makeup in May 2017. Fast forward to my wedding day May 2018 & it was ridiculous. The owner was the one who did my hair and makeup. When she started she was very unprepared. She didn't write down ANYTHING she had done a year prior. She asked me if I had photos. I absolutely hated the way she was doing my hair. She had to do it 3 times before it was okay. I almost started crying because on your wedding day you're not supposed to feel disgusting & I did. She seemed pretty annoyed with me when I said I hated it. She told me it was okay but her tone didn't reflect that. Now my makeup. I showed her a few looks I liked on Pinterest. The way she had applied my eyeshadow looked nothing like the photos I had shown her. I showed her matte pink eyeshadow with a lighter inner corner & crease. She applied a light brown shimmer shadow. I had brought in my own fake lashes. She cut the one side too short & tried to "fix it" by applying black eyeliner. When she was finished she asked me if I liked it and she said it was "just like the pictures I showed her." I hated the way it looked. Plus she never put liner on my bottom lid. Granted I did tell her that I wanted to make sure my eyes didn't look squinty, but you don't just completely skip the liner!! She added the liner and I had to point out that the eyelashes were uneven between the two eyes-this is when she tried to fix it with dark liquid liner. I have thinner eyebrows that I tried to grow out for a year. Due to plucking them so thin over the past years they won't really grow. I explained this and she told me I had blonde baby hairs I could try and have my hair stylist dye. She said that she'll dye people's hair darker and dye their brows. Well thanks for the suggestion but I get highlights; I would've thought a salon owner would realize this. Anyway, she used a brow gel/liquid (not sure) and told me she incorporated some of my blonde baby hairs to make them look fuller. I said thank you before looking at them and that was a mistake. When I looked in the mirror I had Ronald McDonald eyebrows. Now I was told in 2017 I could bring anything she wanted me to use. So, I brought a Too Faced matte lipstick. When I showed her she took out the wand and put it on her hand saying how pretty it was! I seriously almost died. A) this is my lipstick, b) I never gave her permission to do that and I didn't get why she thought it'd be okay!! After this "enjoyable experience" I was able to look at the final look and seriously wanted to cry when I looked at myself in the mirror due to how horrible I looked. I arrived at the salon at 10 AM and when I looked in the mirror it was 12:35 and I was getting married at 2:00. I know she could tell I hated it but I didn't have time for her to redo everything. Where I was getting married was 30 minutes away from Jackson-so I had less than an hour to get back to the hotel, put on my dress and go. When we were finished her coworker received a text saying the cosmetology board would be possibly checking the salon. They started rushing around and cleaning hair out of brushes, etc. She started to check me out and was rushing me. I really didn't want to leave a tip but she was staring at me while I was signing the receipt and I felt obligated to. In all honesty if I would've brought all my makeup and curling irons I would've went back to the hotel and re-did everything myself. In my wedding photos I can't stand the way I look and will now have to have them redone when my husband and I go to Jackson next year. I contacted the salon numerous times via email. I was ignored for a week or two. Then the owner emailed me back saying she was sorry and she was out of town. Like that's literally all it said. I said I wanted at least a 50% refund due to her horrible job and having to have my wedding photos retaken and she has never responded.
3 months ago Satwik Biswas
The salon looks amazing! I can't wait to visit!
4 months ago Somia Collins
It was a great experience!and i really like The hair cut!
6 months ago Michael Sanichanh
Hannah is the best
9 months ago Cory Sheen
Mollie is the best!!!!
1 month ago doug petchkurow
Friendly, clean, awesome
6 days ago
Popular places from the category Beauty salon