System Pavers
Paving contractor System Pavers, 3035 Prospect Park Dr STE 110, Rancho Cordova, CA 95670, United States:
132 reviews
of users and employees, detailed information about the address, opening hours, location on the map, attendance, photos, menus, phone number and a huge amount of other detailed and useful information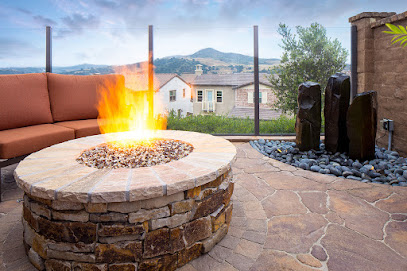 Address:
3035 Prospect Park Dr STE 110, Rancho Cordova, CA 95670, United States
GPS coordinates
Latitude:
38.5919047
Longitude:
-121.2759346
Location on the map
Reviews Emily Mohlis
Starting with CHRIS the salesperson for the area to the staff in the front office setting up the construction start date were awesome and friendly and answered all questions. Mike the project manager and finally but definitely not least the hardest workers of them all were the team of Alejandro junior and Alejandro senior. They were absolute beasts! Day in and say out they worked and made sure the ground was primed and ready for the pavers. Every question I had or change I wanted it was quickly addressed and thoroughly taken care of. All the staff of Systems Pavers deserve high recognition and a raise! Well done we are absolutely satisfied and all the neighbors are impressed at the look and quality of the job.
3 weeks ago Sara vera
So happy with their work! Mike was awesome in helping us out with planning our design. Mark and Juan were always helpful in answering our questions and with modifications as the work was being done to make it look amazing. We had a bit of a change midway during our front porch with a color and style of brick and they were able to work with us seamlessly to get it ordered and have it placed. We can't stop smiling at how awesome the work looks. So happy we did pavers. Highly recommended!
11 months ago mark lambert
Excellent customer service and the end result looks amazing. The crews worked hard and were easy to work with. They were more than accommodating even after we made a mistake with the rock we chose. They made it right for us as soon as possible and with a smile. I highly recommend Shiloh and his team!
10 months ago Jody Liegh
I posted during the process, but now that it's completed I've included before and after photos. We started off thinking we wanted a paver area for a fire pit and then the ideas evolved from there. We received quotes from nearly a dozen companies to do pavers and/or turf and ultimately decided on System Pavers after all the great help and insight from Albert the designer. He was great helping us come up with a vision for the backyard and the pricing was competitive. I am a tough and demanding customer who pays attention to every detail and Mark, our project manager, did a great job talking me through every step and answering all my questions throughout the process. Jeziel, Nacho and crew were also great at being patient and resolving any concerns I had and did an amazing job when it was all said and done. We are loving our new backyard.
10 months ago Marianna Mur
I've been impressed with System Pavers throughout the process of my backyard landscaping project. Working with Albert has been a pleasure. We have been in regular communication since the original quote and he has provided numerous ideas and examples to elevate our design. Site development started this week. Mark and his team were on time, professional and have committed to seeing this project to completion in an efficient manner. It's amazing what they've been able to accomplish in only two days and I'm excited to see the finished product. Based on this team's experience and what I've seen so far, I'm confident they will execute a great backyard.
3 weeks ago mohammad imam
Shiloh was great to work with. The project was completed on schedule and looks great. Albert, the designer was also good to work with. It is odd though that the company encouraged me to write a review for their new Vallejo office and not for one in Rancho Cordova group who actually did the work.
9 months ago Jacqueline DeGiorgio
Albert, Mark and their team are very organized and easy to talk to. The project was completed ahead of schedule.
11 months ago Angelo Bodini
We got artificial turf done with System Pavers. JR - our project manager was a great help. And he and his team did a wonderful job. We highly recommend system pavers.
10 months ago Leighann Elder
Thank you for an exceptional front yard project experience from start to completion. We worked with Bill to design our project. He went above and beyond to assisting us with design. Once designed and contract signed, the project started and ended as scheduled. We worked with JR, Project Manager to review the plan for project. Jesse, Tyler and Kenny are awesome they installed our turf, drip irrigation system and prepared remaining area for rock landscaping features. Great work and we are very pleased with the beautiful outcome. The business office staff were also very helpful and friendly. We will be looking at the back yard next! Thanks to the team!
2 months ago D L
Beau and his team were excellent. My patio and pergola came out even better than we could've ever imagined. I would certainly recommend System Pavers to my friends and family.
2 months ago Dominic Ottaviano
We had a small project of updating our backyward to replace grass with artificial turf. JR and crew were very quick and efficient in getting the work done in timely manner. They were very professional.
9 months ago Tom Wendling
We had paving work done and turf put in our backyard. The entire experience was positive and the results are all we hoped for. We love our backyard and heartily recommend System Pavers.
10 months ago Richie Palleschi
I have been working on a lot of exterior home improvements and knew I wanted to compare the cost and outcome of installing pavers vs. poured concrete. For my project, I needed to replace my deteriorating driveway, as well as add three additional pathways and have a new set of steps going up to my porch put in. I had been aware of System Pavers for awhile and knew I wanted to see what they had to offer for this project. Setting up an appointment with the design consultant, Jim Muncill, was easy and we were able promptly to meet in person at my property to discuss what I was looking for. I had a really clear vision in my head and Jim was able to translate that to a design quickly and accurately. I also knew the patterns and colors in which I was interested in advance, so he left me with some catalogs to review colors and patterns with the assurance that he could bring samples once I made my decision. Once I received the initial plans, Jim came back to my property to review the plans on site and answer any questions that I had. I did have a couple concerns and JIm was able to answer those concerns on the spot. Jim was very kind and left me with my design as I continued to get quotes from other paver installation companies and poured concrete contractors. Ask for Jim, if you can! After I did all of my research and got all of my quotes, I decided on going with System Pavers for a few reasons: -My current concrete was in huge disrepair and I never wanted to redo this project. With pavers, any issues with shifting or movement can be corrected and System Pavers guarantees the installation for 25 years. -Stamped concrete could imitate the look of pavers, but the cost difference wasn't really that large considering the concrete could crack and shift within 25 years. I do not want to have my paving redone ever again. -System Pavers is working in the 21st century, utilizing a really nice web portal to provide information to me as a client and to handle payments, project status, service requests, etc. After signing my contract, we set up my start date and everything was put in place. Mark Trojanowski was my Project Manager and was available and communicative throughout the process. The team of workers were professional and kind, especially since I work from home and would be present throughout the project. The removal of my old driveway was fast and the team really minimized any mess. They did get rained out a few times (it's winter, what can you do?) but Mark continued to communicate whenever work was paused. They also consulted with me whenever there was an aesthetic or functional decision to be made instead of just doing something and hoping I was happy later. The final outcome is gorgeous. The pattern and colors are really striking; it is very close to what I had originally envisioned before I started working with Jim. I had neighbors walking by my house every day through the project and nearly everyone who walked by would stop and admire the work. Multiple people have even knocked on my door to ask about the work in the short time since the completion of the project. I am very happy with how the new paving looks and expect it to hold up well for a long time. I can confidently say I have the nicest looking front paving in my entire neighborhood and I've been doing a lot of walking around my neighborhood throughout the pandemic! If you're reading this review to decide whether or not to call System Pavers about your project, I'd definitely recommend you give them a shot. Hopefully you get Jim Muncill as your design consultant and Mark Trojanowski as your project manager! There were not headaches with my experience and they respected my vision and level of involvement in the project. Hopefully your neighbors will be as jealous as mine!
1 week ago Sss Wyremm
Extremely happy with System pavers! We used the Ones from sacramento. We had a blank slate and had no idea what we wanted with the little space we had- so Mike came up with zones/design, then they have a dedicated Project manager, ours was Mark who ensured everything on the plan/design was executed to our heart's desires (!!!). We,of course had a few things changed up after the initial design but everything went smoothly-... Here and there they would ask to verify if the design /color was correct , which I truly appreciated (we had a project in the past from other contractors go wrong). Everything was great, smooth , on time and backed with a 25 year warranty! Can't beat that! Thank you! Finishing touches are on going and hope to post photos with the full /finished yard!
3 weeks ago Scot Wilson
Nice guy came over to give estimate. Extremely expensive, over $20,000 for not much work. I am sure they do great quality work. But too expensive for me. Will look elsewhere.
3 weeks ago Krishunna Green
I would definitely recommend them! Always ready to go to work, very professional and respectful of property and surroundings. Attention to detail too. Thank you for your work!
3 weeks ago Teri Buck
My wife and I had a pool installed in our backyard this summer. After the pool was completed we wanted to have artificial turf installed because it cuts down on dust and the maintenance of having real grass is endless. We could not find anyone to do our job, as we had called numerous contractors. Finally my wife heard about System Pavers and I immediately called. They came out quickly and gave us an estimate that was in our budget. Bill was very easy to work with and assured us that our project was going to turn out great, and it sure has. Before the installers came to do their work Zaak the project manager came over to go over the details. He listened and helped us through the pre installation and knew exactly what to do. He represented System Pavers professionally and has a great attitude. I knew we had contracted with the right company. Finally the results speak for themselves. We are in amazement of what our backyard has become and the turf really tied everything in. Our backyard oasis is finally complete thanks to System pavers, Bill and Zakk. Thank you!!
5 months ago Ruth Fitzwater
System pavers just finished installing the pavers at our new home. They did a wonderful job, finished in a very timely manner which was greatly appreciated. Jason, JR and his crew were all very professional, friendly and communicative. I highly recommend these guys for pavers, they also have very competitive prices and we are very happy with the final work. Thank you!
5 days ago Olivia Mro
System pavers is working on our side yard and they have been amazing with checking in to make sure everything is being done the way we want. Mark, Lisandro, and Wayne have gone above and beyond in making sure things are going perfectly.
11 months ago I S
I was very pleased with the quality of work and amount of time it took to do our new pavers and turf. Zakk our project manager was very communicative with us the whole time. There was a delay in our start due to Covid causing some backups with the rock yard but he kept me informed and did everything he could to get it done. They ended up getting it done sooner than I expected and worked with me to help ensure I got in a pergola I was working on at the same time. Highly recommend.
10 months ago PnJ Travel
Beau and his team did a great job on our backyard renovation project! They fixed our drainage issues and installed some beautiful pavers and our new firepit! Thank you!
5 days ago Ammar Istaitieh
I needed a retaining wall in my backyard and wanted to go with a reputable company so I decided to go with System Pavers. I am very happy with the result. they also installed pavers along the side yard and the work is not only very sturdy, but aesthetically pleasing. The workers were also very courteous, professional, and clean. Thank you so much!
4 months ago Jerome Thomas
We were absolutely thrilled with System Pavers, from beginning to end. Phillip Olivas was helpful, thoughtful, and thorough from the get go, Mark (the project manager) checked in regularly, stopping by the house nearly every day, and Isaac, the mason, was absolutely incredible. We really can't say enough about the full team, but really were thrilled with Isaac and his team. They were always on time, often early, and worked incredibly hard all day. They answered all of our questions, made excellent recommendations to make everything look even better, and helped us think through other parts of our project. We are incredibly happy with our experience with Systems Pavers overall.
7 months ago Stacy Cofer
Loving my backyard. Can't wait for COVID to be over so I can have gatherings and show off my new backyard. For now, my toddler is loving walking or running around the backyard without worrying about tripping from the old slimy cement I once had. Yay pavers! I worked with Jim, Frank, and Beau. First, Jim has a good vision which helps as most customers like me only know they want pavers and how much I can afford (though never tell contractors that). He measured the area, went over the colors and design, etc. Frank kept me in the loop on the schedule and Beau took care of me during the whole project. I am truly thankful for Beau as he worked with my last minute additions (sitting wall and lights). I mean I literally woke up and thought hmm "lights" and here I go texting Beau. I think since my budget was limited, Jim just gave me what was most important to me and he truly stretched what I can reach with my budget. The guys who worked on the pavers are like miracle workers, I mean I went to get a quick fast food brunch drive-thru and when I came back, the old stuff was mostly all taken down and its only been an hour or so. What they can do in 2-3 days was unimaginable. Yes, thats all the time it took and no they did not cut corners as I was observing the process from time to time. It was like HGTV live for me (I mean we all watch "Property Brothers" and the such but to see it in person was very entertaining). Yes, there was no way I could have DIY this backyard project and I wouldn't want to. When it was all done, I was very happy. I'm also impressed by the warranty as when it started raining after a month and I discovered small area pooling water. I texted Beau and low and behold, I was penciled in very fast and it was fixed by the time it rained the next time. Their knowledge on how to fix problems was very helpful especially to someone like me who would leave things to professionals but watch so I can learn from their experiences. To make my backyard better, I hired a tree removal company to remove a tree that was producing berries that started to stain my new pavers (Oh h*ll no). Unfortunately, the tree removal company cracked a brick and no they didn't tell me, I can just see some type of scratch mark on it and it wasn't the evening before they came. I knew it wasn't covered on the warranty but asked Beau if they can come and fix it. I was willing to pay but they were so nice that they came and fixed it for me for free. I think they felt bad as they knew my plans of how I wanted to show off my new pavers but with COVID, plans were still on hold. They have pride on their work, that small cracked brick would ruin the unveiling. Haha. Thank goodness. Yay, System Pavers.
2 weeks ago Kern Hesseltine
No one has called me back on progress!!
9 months ago usha sharma
I used System Pavers to put in a backyard patio for our home. They did an excellent job! Zakk Schot was the project manager. I found him very responsive, he solved problems and he he worked hard to make sure that the job was done right! I love my new patio!
7 months ago Brenden Reeves
My first experience with System Pavers is now in the books. We added an attached covered pergola, lights, fan, and also a fire pit with seating area. Angela the PM was awesome to work with. She worked with me to get on the same page and make sure I understood every step that was in front of me towards completion. Every team that installed everything were very skilled and always on time. Great company to partner with, all future business I do with them Angela WILL need to be my Project Manager. Thanks to the whole SP team!
8 months ago Ashley Edmonds
Jim, B.K., and the System Pavers' work crew were all exceptional! Very professional, thorough, and hard working. We appreciated the project suggestions along the way and believe it made our finished product even better than we had hoped! BK supervised the job with an eagle eye to ensure we were completely satisfied with the outcome - and we were! The highly-skilled crew were attentive to detail and a pleasure to have around. We will definitely recommend them to our neighbors and friends.
2 months ago Brooke Wall
Our experience with System Pavers was exceptional from beginning to end. It started with Mr. Albert Hagan, a Senior Designer. He arrived at the scheduled time ready to go to work. He was friendly, professional and paid attention to our design ideas. Mr. Hagan described the products available and made suggestions as to what would best fit our needs. He stayed as long as was needed to complete the design, walk us through the installation process and complete the paperwork. At no time was there any pressure or up selling. As the installation date drew near, the project manager, Beau came by and reviewed the job with us and again explained the installation process. Again very friendly and professional. On the day of the installation, Joe and Antolin from Azteca A.J. Landscaping arrived with their crew and went right to work. Our old deck was removed, and excavation was begun. During the excavation, a sprinkler line that no one knew was there was discovered. Antolin explained our options and rerouted the line prior to the gravel being laid. Throughout the installation, the crew was polite and professional, answering my questions without hesitation. The entire installation took 3 days in stead of the 5 days we expected. The crew were perfectionists and paid attention to every detail. The crew would not leave until the job was done to our satisfaction. We highly recommend System Pavers for your future landscaping needs. They are truly an exceptional company.
8 months ago Steven Grant
Horrible overpriced subcontracted work Do you wanna get gouged this is the company for you
10 months ago Evonne King
Very pleased with the work we had done by System Pavers. We had artificial turf and a capri wall added to our backyard....it looks beautiful! Mike Ammenwerth and JR were awesome from start to finish. Oh yeah....my dog loves the artificial turf also.
7 months ago Travis Munger
I purchased a darling little home with dirt for a driveway and chips for a front yard. I contacted four different companies about having pavers done in my driveway and chose System Pavers based on the company's reputation, longevity and other research. As a customer big on service and delivery, I come away quite pleased and very much impressed. From beginning to end, I was made to feel valued as a customer. Tara, who handled the administrative side of the job was incredibly friendly and just a joy to work with. BK, who managed the work to be done at my home, was very precise and knowledgeable in previewing and following up with his crew led by Mario who did an excellent job. The whole project was orchestrated professionally and with great courtesy and politeness. At each step of the job, I was updated on what was to be done and my approval was important. Mario and his crew of three worked very well together, kept the job site clean, and conducted the project with excellent precision. Not very many homes in my area have pavers, so to observe my neighbors and passer-by stop to admire the job start to finish made me feel so proud. The finished product is well laid, sturdy, and the gradation is barely noticeable given the gradual slope. The bricks match my home and Gary was masterful at helping me decide shapes, patterns, and colors that I wanted to work with. Thank you all at System Pavers !! I hope to have more work done with your company in the future as my home ideas come together.
2 months ago Jessica Knox
BK and his team did a great job on our backyard pavers. Minor issues but they were addressed instantly and professionally. They have a high standard and great work ethic. Very happy with everything.
11 months ago Laughing Monkey
So I must start this review by saying when my husband first wanted Pavers I didn't get it. It seemed more expensive than concrete and I didn't understand the difference. Once I walked out on my new patio I TOTALLY GOT IT! The patio is beautiful with such character and quality. IT feels totally solid but I know it will last forever. Not only did I love the outcome but the process was truly impressive. While we had a few changes and adjustments along the way I got to see what service really meant from our team. Our Designer Craig, our project manager Mark and our install team lead by Baldo all made it possible. Initially we had a confusion with the design and they stepped up and just fixed everything. We had an issue with the date and had to push it and they couldn't be more accommodating. We finally got to the actual install and im sure these poor guys thought they were in the clear….but not quite. They started to pull the stones into the back yard and had to stop Baldo and say it wasn't the color I wanted. Without a second's hesitation he had the whole crew stopped and the Mark on the phone to make sure my back yard was exactly what I wanted. They pushed double time and had it all switched in a matter of days. Its service like that that gives me no hesitation to recommend them. Every project an have its hiccups but this team will make it all run smoothly. Thank you all for your help my dog cooper, my husband and I are all thrilled with our new outdoor living space.
11 months ago Linda
My husband and I contacted System Pavers to enlarge our backyard patio. Phillip, BK and his crew did an awesome job! After the presentation and drawings of what our patio would look like from Phillip we signed a contract. Since signing the contract we had many changes (add this, take this away, etc) and these guys we great! They adapted to all of our requests and never gave us a hard time about making changes. Any time we had any questions we could call/text Phillip or BK and they got back to us right away, we never had to ask more than 1 time. BK gave suggestions and he thought about the future (10 yrs from now) so that we will not run into issues and I appreciate that very much. This is a stand up company and they have a wonderful warranty/guarantee to go along with it. You get what you pay for and so far I am extremely happy and plan to go back for my pool deck a couple years from now!
5 months ago Kyrie Hambek
I was first introduced to System Pavers at the Cal Expo Global Winter Wonderland in January 2017. I was given a brochure and they took my name and phone number. My appointments were worked around "my schedule." I met with Matt Burton their Senior Design Consultant. He easily worked with us to decide what my husband and I wanted done to our front yard. He made recommendations that were spot on with what we needed. We were offered some New Year discounts that brought our total down to an agreeable place. My husband and I have hired numerous companies over the years and tend to be extremely cautious because we've been burnt by salesman offering us the moon; but not delivering because it wasn't written in detail on the contract. We found ourselves emailing and calling Matt to make sure everything was going to happen as was promised. Matt did not disappoint! As soon as it stopped raining, System Pavers was on the job! Our Project Manager Jeff Chappell let us know that his job wasn't done until we were totally happy with the results. Their teams of workers were Geno and Richard. They worked extremely hard and got our yard prepared for the pavers (Classic Cobble in Grey Charcoal Tan) and SP Triad-B Turf. These two men removed muddy ground for two days to give our previously too steep yard a more balanced look. Every day that Geno and Richard came out miracles would happen! They worked extremely hard and made huge results daily! As I told them, they did in two days what would have taken me months to do all on my own! Geno asked questions along the way to make sure everything was done to our satisfaction. He even built a pedestal for our statue we decided to put in the yard. Everything was done above and beyond our expectations! During the process Jeff would call and come by to make sure everything was going good. Tara K., the Construction Coordinator was extremely nice dealing with us over the phone. Overall, the project came out beautifully. We have gotten so many compliments from our smiling neighbors (who know their home values will also improve). As I said earlier, we were a little weary because of our previous experiences. It was such a joy to have the results we were promised! We did check out System Pavers before we signed. They have been in business for 25 years and are rated with an "A" with the B.B.B. They warranty their work (Pavers have a 25 year warranty and is transferrable if we ever decide to sell our home). The Turf has a 15 year warranty. The entire project was done in a very timely manner. They always cleaned up by the end of their workday (even street gutters were swept and washed). Everyone was professional and easy to work with. They made us feel like we are part of their family. I would highly recommend this group of people and their company.
3 months ago Arianna Bourgeois
One person spend time and then ghosted. Not reliable people at all wasted my time for weeks. Called back and never returned the call even.
10 months ago Rosie Ortiz
My husband met BK in the grocery store about 7 years ago and asked him some questions. He handed me his card and I called him this week with questions about a project. He was kind enough to stay on the phone with me for over 25 minutes and answer the questions I had. He gave suggestions and pointers on a DIY project. I'd place him in the super incredible guy category for all the time he spent with me. I'd hire him in a flash! Thanks BK for all the help and info!
8 months ago Catie Frech
Bill came out first and spent as much time as we needed to discuss design. There were several promotions going on that helped make our project fit a budget. It didn't take long to get a crew out here to do the work and they were great. We especially appreciated Ty laying out a few pavers in different patterns to help us make some final design choices. BK put it all together and there were no surprise expenses or extra fees because he made sure we had enough materials to complete the job. We love our beautiful paver walkway!
10 months ago Cristian Russell
We had a great experience with System Pavers. From start to finish, their team made the process extremely easy for us. They helped us with suggestions on design, color, pattern etc. We are extremely happy with how the project turned out. The crew worked very quickly and were very courteous and professional. Plus they did outstanding work. They constructed a patio extension, firepit platform, two walkways and an extension t from our side yard to our driveway. In all, it was approximately 1,000 square feet of pavers. I would highly recommend System Pavers to anyone interested in having high quality work done. I will be contacting them in the future when I decide to do more work with our yard.
2 months ago Keila Masek
I am now a raving fan of system pavers and have already started on new ideas of what could be possible in our home. On a scale of 0-4 I would give JR and his team a 4++! Bill, JR, Leo(and his team), Bo and Lonnie all were amazing to work with. All the people we interacted with and the work that was completed is top notch. I know I am very hard to please but all work completed and my interactions have far surpassed my expectations. Any questions were quickly addressed and any ideas were made possible. Great job system pavers!
11 months ago Shelly Sims
We had a fantastic experience with System Pavers! Their sales representative Mike explained everything and took the time to meet us at the showroom as well as multiple times at our home! Can't say enough about Frankie and his crew! Exceptional quality in their work! Gino was extremely helpful and always took our requests and exceeded them! Tara in the office was always available which made the whole process run smooth! We couldn't have asked for more in our project!
5 days ago Tina Johnson
Our designer, Scott, provided an estimate for a walkway in our backyard. Initially, it was way over our budget but he worked with us to remove some of the pavers to keep the cost down. Our project manager, Mark, made sure everything was done correctly and made sure we were happy. The job was completed quickly. We love our new walkway!
10 months ago Sugamamadream
Thank you for an exceptional backyard and wonderful project experience from start to completion, System Pavers. We worked with Mike to design our project. He went over and beyond to assist us in our decision making around including a fountain feature in the backyard. Mike also made it a simple process when selecting our stone pavers and turf. Once designed and contract signed, the project started and ended as scheduled. We worked with Mark, Project Manager to plan site adjustments. Mark also helped in the design process, coaching us through layout changes and the use of our space. He even built a custom fountain from a vase we purchased separately. He followed through on every promise. Alejandro and son installed our pavers, sitting wall, and turf. Amazing work and we are very pleased with the beautiful outcome. They even left a drip line connected to our existing irrigation for the planter. The business office staff were also very helpful and friendly.
3 weeks ago Oudious Lee
Beautiful job... great experience. Alex is the best. She is the designer and because she really listened to me and worked to find a plan that would fit my vision and my budget, we now have a fantastic backyard space to relax and enjoy. I posted a before pic of our townhouse's small backyard. it was a mess. The work crew, led by Paolo, came in and were quick, knowledgeable, friendly professional. Four other guys came out... Alfredo, Gerardo and Nacho, to ensure the job got done in short time and beat the rain. I love, love, love my new backyard space. it's not finished yet and I'm already thinking of phase II things I want system pavers to put in for us... more pavers, lighting, pergolas, seating, bbq. The project manager, Adam, came out and inspected and advised prior and all during. BK, the project lead, was fantastic. The professionalism and the people are what sold me. The fact that the product is great and the workmanship guaranteed for 25. years is utterly unheard of... I'm so pleased. The management should know that the people are what sold me... they all obviously love their jobs and their company and care about their workmanship and their customers.
2 months ago Alexis Garry
If you are considering this company to do work on your home, you will not be sorry. System Pavers was STELLAR throughout my entire project. From start to finish, they handled every issue with concern for me and my needs. I left the design in their hands and could not be happier with the finished product. I don't plan to sell my home, but if I did, I'm sure the beautiful driveway would be a big selling feature. It has made such a fantastic difference in the curb appeal of my home. I did it for me and love pulling into my driveway or walking out to get the mail. No ugly cracks... it matches my colors and just looks amazing. Many weeks later, I still have people stop to say how nice it looks and I see people slow down and look at it. If you go with S.P. ... you will not be sorry. Matt my salesman and "BK" Amenwerth, my project manager were awesome. Ask for them :)
2 months ago Tay Ellese
System Pavers recently completed our backyard and side yard renovation. The team who worked on our project was very professional and always available to answer any questions. The work was completed in a timely manner and the quality of the work is excellent. We look forward to using System Pavers for future projects and highly recommend this company.
11 months ago sahar t
I cannot say enough great things about Systems Pavers and Frank. Everything from his customer service to the top notch quality of his team's work was exceptional! Anyone who has just spent a lot of money on their new home can understand being apprehensive about spending additional monies toward landscaping, but I'm certainly glad I did and that I chose Systems Pavers to do the work. Their responsiveness, timeliness, and work product cannot be beat! If you are looking for a company to get your backyard looking great, I highly recommend them!
8 months ago Andrea Davis
The whole team from design to execution was friendly, punctual, knowledgeable, and helpful. Our new paver walkway is beautiful!
10 months ago Tammie Dean
We are so happy with our new System Pavers patio! To be honest, there were a few misunderstandings during the initial pricing and design and we were not sure we wanted to move forward. But System Pavers went above and beyond to make sure our concerns were met and we are glad we did. Our project was relatively small compared to a lot, but Mark put the same care and effort into our patio that I am sure would have went into full backyard project. We now have a beautiful patio that totally changes the look and feel of our back yard. We plan on expanding the patio in the next few years and we fully expect to have System Pavers do the job.
2 months ago
Popular places from the category Paving contractor