Marks Jewelers
Jeweler Marks Jewelers, 817 Massachusetts St, Lawrence, KS 66044, United States:
220 reviews
of users and employees, detailed information about the address, opening hours, location on the map, attendance, photos, menus, phone number and a huge amount of other detailed and useful information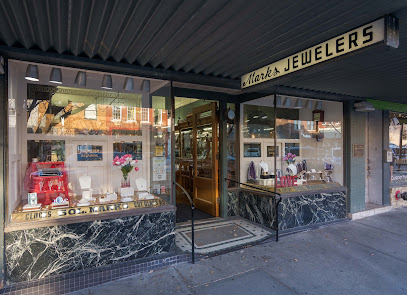 Address:
817 Massachusetts St, Lawrence, KS 66044, United States
GPS coordinates
Latitude:
38.9687113
Longitude:
-95.2361046
Location on the map
Reviews IMMINENT WAVES
A few years back, my older sister was graduating from nursing school, and my mom sent me to go look at jewelers to find a gift for her. We were thinking a very nice pair of earrings and a necklace or a ring. I typically go to another local jewelry store on Mass, but I parked by Marks so I decided to stop in. Upon entering, I was treated with so much disrespect. I was 19 at the time, and the woman assisting me seemed to think that I was up to no good, or wasting her time. I was talked down to and made to feel like I could never afford anything in the store. When I asked about earrings, she led with, "Oh well, the least expensive one's we carry are $____." I was shocked, because it felt like she assumed I had no money, when I was prepared to spend a considerable amount at the store, and I never even mentioned a budget. I was definitely the youngest person in the shop that day, but as a business, I don't think it should matter what your customers look like. Luckily, I went down a few blocks to my favorite jewelry store and was able to find the perfect gift for my sister! If you are a younger person or KU student looking for jewelry, I would look elsewhere before you try going to Marks. Their merchandise is nice, but the service is horrible.
3 months ago Louis Poole
I was very happy with my recent purchase of a ring. Alexandra was very helpful in making selections of a centerpiece, setting, etc. I went in with a relatively short time frame and they were able to get everything put together with the result being better than expected. Great communication, flexibility, and service! Thanks!
6 months ago Tracy
I went in to get my wife a gift for having our daughter and the staff was extremely helpful. I ended up getting her a pair of peridot earrings (daughter was born in August; birthstone). I was very satisfied and my wife loves the earrings. I highly recommend shopping here
3 months ago Janet
I've been in multiple times for different things. From a watch battery to getting a ring repaired and resized. They are always friendly and efficient. Only place in town I'll go to now for any kind of jewelry stuff.
1 month ago Ivie Chambers
My husband and I took our enameled clock to Marks Jewelers to have it repaired. The service they gave us was excellent. While my husband was there to pick up our clock, he had them replace the watch band on his watch, too, which had broken. They did this easily and cheerfully. We are very pleased.
5 months ago Brad Justice
I only trust Mark's Jewelers for all my jewelry needs. Starting with my engagement ring many years ago, the entire team has always provided exceptional quality pieces, service and pricing. They've worked with me to design one of a kind, heirloom quality jewelry, as well. Brad, Rich and their team are always friendly and attentive. They clean and inspect my jewelry whenever I stop in and stand behind their product 100%. I also love to shop their estate pieces, especially the unique turquoise items. I can find something in every price range for gifts too. I don't shop anywhere else for jewelry.
7 months ago Christina Hoertz
Brad and his team have your very best at heart. They are profession, knowledgeable, and dedicated to helping you find jewelry that matches your or your loved one's personality perfectly. They worked tirelessly to custom create a wedding band to match my unique engagement ring. It's common for people I meet to compliment my wedding set and Mark's Jewelers work.
6 months ago Brittany Self
Walked in with two watches, both needing batteries. Two sales persons there, so they split the work. I also wanted a different watch band, and they helped me choose one which is very attractive and I really like. Great, fast, service, reasonable price.
6 months ago Melissa Michaud
I've always had pleasant experiences with Marks. I use them for watch purchases and service. Although they didn't have the watch I wanted in stock last time, they were able to order it for me and make multiple adjustments to ensure a perfect fit.
8 months ago Janna Laughon
Good store front and displays. Very eye catching.
3 weeks ago Brad Kingsbury
We worked with Rachel and she did a wonderful job. She is patient and knowledgeable and helped our family find the perfect pieces. She took the time to find out what we truly wanted and did an excellent job communicating during the whole process. She also gave us nice jewelry boxes to store our pieces and complementary jewelry cleaner and brushes. We had a terrific experience at Mark's. It was worth the long drive from our home in western KS.
8 months ago Michelle Bryson
Beautiful shop, talented, knowledgeable staff, beautiful handiwork. I presented a century old pair of silver eyeglass frames, coin silver, for repair. A week later the job was done and the product of Mark's Jewelers' craft superb. I'm wearing them now!
5 months ago Matthew Evett
I went in to get my ring resized and they did an amazing job! Everyone at the store was so helpful and very nice. I will definitely be returning there!
7 months ago shalini Arul
I had a great experience! I took a silver ring in to get 'undented' and my wedding band to get cleaned; they added a treatment to restore it to 'like' new. Even my husband was amazed. Their service is prompt and attentive, and their work is first-rate. I would recommend them to anyone with valuables who want the best care.
7 months ago Lynmarie Clark
We have had several clocks repaired by Alan at Marks. We have been very happy with his work! I would strongly recommend him for any of your clock repairs!
6 months ago Evgeniy Sidorov
I brought in a variety of pieces to be looked over, some for insurance appraisal, some for general sale value, and some for repair/resizing. And of the insurance and sale pieces, I wasn't sure which category they'd fall into so I was a bit worried I was going to be a problem. But Rachel was great, quickly sorted what should be appraised for insurance versus from the rest, explained how she'd fix a string of rough-cut stones so they couldn't come free of the clasp again (and helped me choose a stronger clasp), and more. She's enthusiastic, knowledgeable, and friendly -- as was the other staff member we interacted with off and on (my apologies, I never got her name!). The insurance appraisals came back quickly and when I picked everything back up, she made sure I understood everything and didn't have any questions. Marks is officially the only jeweler in town for me now!
4 weeks ago Dohn Joe
So grateful to have the Mark's Jewelers team available to help my family and me with all of our needs, from rings to watches to random questions; we trust Mark's!
5 months ago Matt Wang
Great personal service, very safe and as always outstanding quality. Highest quality for a very reasonable expense. Always has been quality oriented.
4 weeks ago Molly Harris
Came in to get a necklace repaired. They were very nice and quick to service it. Got it done in a few minutes for less than $10 (ymmv on that one as mine was just one brokeish hoop). If I ever need jewelry repair again, this is where I'm going, hands down.
4 months ago Taylor Renner
Marks Jewelers have amazing staff and selection. Abby and Brad went above and beyond to make my holiday goals a possibility in short notice. My family has been going here for years and I will plan to continue that tradition! Thanks again!
9 months ago Richard Fitts
Amazing experience here. I went in to buy my fiancé a gift for our upcoming wedding and was treated with respect and they took the time to get to know me in the short time I was there. They hand wrapped my gift for my fiancé and even asked what our wedding colors were so they could match the ribbon. I recommend Marks to anyone looking for a beautiful piece of jewelry for themselves or a loved one.
9 months ago Ruth Mathew
At first it was measured too small but the store made it right! Thank you. Very pleased now. Third time was a charm
8 months ago Eva Lau
Staff was professional, knowledgeable and not at all pushy or sale oriented and my experience was excellent. Ill definitely be back in the future
6 months ago Cameron Burgess
Staff was so helpful in getting my 50 year old wedding ring sized. Checked prongs and shined my ring like new. Even polished my other rings while I was there. The store is beautiful and authentic. Great service and place!
8 months ago Ndah Mofor
This jeweler is truly one of a kind! The employees are kind and genuinely care about your experience within the shop! They all wanted to see my engagement ring on and were asking about our lives. A wonderful place to say the least!
9 months ago Maggie Lewis
Waited to receive the chain and silicone ring that is supposed to be mailed. Really like the pendant
8 months ago Cori Brown
Hands down the most knowledgeable, gifted jewelers I've ever had the pleasure of doing business with. Coupled with the exquisite old world jewelry store charm and experience, there is no question this will be my go to jeweler for life.
8 months ago Los Barrios
Marks has been in downtown Lawrence for over 100 years. They're the place I trust most with my jewelry repairs. Took a vintage diamond ring in to be sized & got it back polished up & sparkling. They do great work!
8 months ago Lilli Brownstein
I couldn't be happier with the custom ring Marks Jewelers designed for me. The staff is amazing & such caring people who really take the time to make sure your piece is exactly what you want. They know customer service & they really deliver. I highly recommend Alexandra in particular. My ring is absolutely gorgeous & I wouldn't change a thing about my experience. I get so many compliments on the design & how perfect it is. Thank you!
10 months ago Joevis Tai
I love Marks! Their knowledge and attention to detail helped us make the decision of what to do with our heirloom engagement ring that was too delicate to actually be worn. We worked together and ended up with an amazing recreation that is sturdy enough to be worn through the ages. I appreciate their understanding of us wanting to keep with the original design of the ring and that they didn't try to push a "new" design on us. The continued care of the ring years later is much appreciated! I won't go anywhere else with my fine jewelry!
8 months ago Dottie Roland
Alexandra was great! She went above and beyond to us find the perfect diamond! Would definitely recommend using this jeweler!
10 months ago Darvy Seang
"Your ring is finished. The jeweler leaves in an hour. Can you come down and try it out real quick?" This was told to us the day before our wedding. They said it would be done a week before. We called them and they said it would be ready by the wedding. We got that call the day before. The ring fit, but if it hadn't we'd have been out of luck because the day before your wedding tends to be pretty busy and we couldn't get down there. Jeweler had left. No apology from anybody of any kind. If you want to add extra stress to your wedding day, by all means go to Marks. If you want to get your stuff at the time you agreed upon go anywhere else.
10 months ago TeamType
Great service. Always willing to let my kids look at pieces too.
4 months ago Carlos Diaz
My family and I have been using Marks Jewelers for years. I have gotten my ring sized and cleaned by Jaclyn, as well as purchasing my fiancé's band from Marks. She is always excited to help customers and always goes above and beyond our needs. She also makes sure my grandma's clock, etc. are taken care of promptly. She's truly the best. Thanks, Marks Jewelers and Jaclyn for such great customer service and quality jewelry!! :)
6 months ago Vladika Michael
It is the only place in town to get watch batteries changed. They are always very accommodating and friendly. Just REALLY expensive.
8 months ago Dhanya Sundaran
I brought in an all but antique Chelsea Naval Ships clock that even my boys in the Navy could not get parts for anymore. The craftsman at Mark's went through and cleaned the defunct clock, identified what parts were no longer working and replaced them for a now good as new timepiece. I was especially impressed with the speed and professionalism expedited by the entire staff. Would highly recommend Mark's Jewelers for this kind of speciality service.
8 months ago Connie Yang
The face of my watch completely shattered when I dropped it on the ground. Brought it here and asked them to swap out the broken face with one from another watch I own that wasn't broken so I could keep using the band because it was my favorite. They swapped the faces for me and even replaced the battery in unbroken watch face for free! :) Great customer service and super friendly, knowledgeable staff!
8 months ago Barbara Carballido
Our first experience with Marks Jewelers was on a custom made wedding band. We had no clue what we originally wanted but after working closely with Rachel, we ended up with a beautiful custom piece of jewelry that accents a vintage engagement ring. Such a fun process and great people!
4 weeks ago David Kost
They did a great job helping me get a new watch band. Pulsar discontinued the watch and band so had to order from someone else and look through many books to find one that would work. They went the extra mile to help!!
9 months ago Charles Covington
Very fast service and reasonable pricing. Within 48 hours. Thanks again.
8 months ago mike stewart
Fixed my Breitling watch, made it shine like new and the price was very reasonable. I also bought a quality leather strap for another watch I have. Good selection of leather straps for watches. I was so pleased with the quality and service that I brought my wife's engagement ring and my wedding band in for repair and polishing.
9 months ago Rina Moya
Very good customer service. I had a ring resized to fit better. The work was completed in a timely manner and the ring looks great.
8 months ago Donovan R
Service was awesome. I had watch fixed and paid it off in payments. Each time I came into the store I was treated great. I will be back!
9 months ago Zachary Jorgensen
If you have $2000 -$4000 of princess cut diamonds they will offer you $50, but they want $5000 for lesser quality stones.
9 months ago Ella Agbettor
Had repair work done and was very delighted with the job and the service. Have been there twice. Both times Lindsey provided very knowledgeable and friendly help. Extremely pleased.
4 weeks ago Tatiana Gmyrya
Very pleased with the work done by Mark's Jewelers. The ring sizing is very well done looks like a new ring.
8 months ago Rich Rodrigues
Wonderful work, wonderful staff, great prices. I wouldn't go anywhere else!
6 months ago Max Pierce
I had the BEST experience with Mark's Jewelers, particularly an employee named Rachel. I had ordered a bracelet and charm through Marks and requested that the charm be engraved. Rachel was so kind to call me to say that the engraving would be less expensive if they were to have the company from which they'd ordered the charm actually do the engraving as opposed to Mark's doing the engraving (as I'd initially requested that Mark's do the engraving). After the bracelet and charm arrived, Rachel called again to ask if I'd like them to attach the charm to the bracelet; she then called again to let me know that it was ready to be picked up by me. Upon arriving at Mark's, another employee asked if I'd like her to box and wrap the bracelet, which I did; she did a lovely job. A wonderful experience from start to finish. Thank you!
10 months ago Angela Ison
I was expecting a simple watch repair, what I received was something much more. Thank you ladies for going above and beyond for me!
8 months ago Andy K
My expansion watch band (some of us still wear watches) had come apart. I dropped it off at Mark's, where I was told it could be fixed within a few minutes. My companions and I went shopping. When we came back in an hour or so, the wrist band was repaired and the amount charged was very reasonable. Thank you for your excellent and friendly service!! I always enjoy your beautiful and quality jewelry selection, as well.
6 months ago
Popular places from the category Jeweler