Loyalty Pawn #3
Pawn shop Loyalty Pawn #3, 200 Atlantic St, Roseville, CA 95678, United States:
220 reviews
of users and employees, detailed information about the address, opening hours, location on the map, attendance, photos, menus, phone number and a huge amount of other detailed and useful information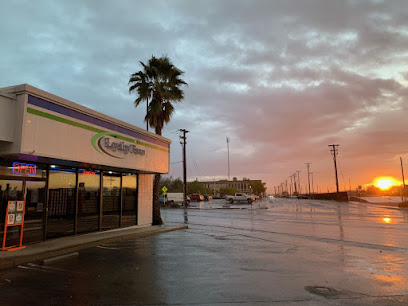 Address:
200 Atlantic St, Roseville, CA 95678, United States
GPS coordinates
Latitude:
38.7517625
Longitude:
-121.2813155
Location on the map
Reviews wildn out
I came in to Loyalty pawn to get a loan I've been coming here a long time and these guys Dominic and Justin treat me so good I would recommend this pawn shop to anyone Thanks guys
6 months ago Brian Wilkins
Went to Loyalty Pawn on Labor Day and they were super accommodating! My mom and I were very happy they were open so we appreciate the hard work of the employees to help us out. Ramsey was our guy who helped us check out our gold jewelry and he gave us a killer deal! Thanks loyalty pawn ????????????
6 months ago Nasrin Zaman
I had many items from my father's estate that I had questions about. They were very helpful in telling me what they were and what they were worth. I would certainly recommend them to my friends and associates.
8 months ago Darrah Miller
Great place with great service. I've been to a lot of pawn shops that are sketch and not a place you feel welcomed. Working with Seamus made me feel at ease. He's a good guy too. He was very informative and explained all the different options regarding payment. Appreciate all the help!
3 months ago Averi Donaldson
30% off a beautiful watch today, thank you Dominic for the great service and price! A+++
8 months ago Benjamin Stevens
I visited this shop today. The gentleman helping me asked what I was hoping to get for my jewelry. Upon hesitantly admitting to the employee that I have 0 experience with pawning, and didn't even know what to ask for, I was pleasantly surprised that I did not get taken advantage of. He explained everything, tested my items in front of me, answered all of my questions, and gave me top dollar. I highly recommend this business. They offer generous loans, lay away, and purchase options. You will not leave feeling like you got "taken for a fool". No scamming. Honestly is rare these days, but I found it here!
4 months ago Steve Clark
Very helpful and friendly! Always something interesting to find when I come in
7 months ago Mehul Chhayani
Always love coming to see what good deals there are on things. Wonderful display.Dominic is always there happy to help and not only helps find something great but also takes the time to check in on me and my family. I would definitely give him more than 5 stars!!????
1 month ago Porter Washington
Stopped in just to check out the shop and ended up walking out with my first guitar! Was helped out by Seamas who seemed to be musically inclined and ended up selling me a used acoustic at a good price. Would definitely recommend
5 months ago Ross Campbell
I have bought several items here and cannot say enough good things about this store. The store manager Justin is always super helpful, Brittany is very knowledgeable and always explaims different options when purchasing something and Dominic gave me a super deal on an amazing Chanel bag. Thank you guys!!! A +++ across the board.
2 months ago Amy Correll
Great service! Very knowledgeable. I'll go back again.
10 months ago Shterna Z
First experience was great, welcoming invironment, the gentleman that helped me was super nice. First impressions are important to me that why I gave it 5 srars.
10 months ago Becky Hardenburgh
Really love the costumer service here at loyalty pawn they are awesome and have good items to buy all the time
11 months ago Pam Schultz
A very nice place, awesome services, gives good advices and offers good deals. Has some very nice stuff, especially jewelry. Should really give them a check out.
2 months ago John Leforge
Dominic really was helpful and was able to get me more money than I expected for my items. Out of all the pawn shops I've been to this is by far my favorite..... Highly recommend
3 months ago Laureen Dewald
Cool place to check out, always something new in store so you never know what you'll find. Employees are always on the ball willing to help. Love their new layout & great COVID policies.
2 months ago Jens Wessling
I used to love this place but they have changed. Today I was offered 40 percent of spot price for a gold necklace by some new guy. Ridiculous. If you don't want to be ripped off don't go this pawn shop.
3 months ago JJ Almeida
Great Place Friendly People Come Down And See Them Today For A Great Deal
11 months ago Damion Thorn
Great customer service and an overall pleasant experience! Seamus helped me at the front desk, and was very polite through the whole process.
2 months ago Julie Lika
Seamus is a great customer service and funny. He is a excellent employee. I will definitely return.
9 months ago Teri Pate
Ty for Awesome service Dominic!!!!you gave me much more than hoping for and you were very welcoming and friendly!!!
11 months ago James Mills
David was much help, where I go with all my old jewelry. Best prices in town
1 month ago Isabelle Hidaka
Justin was extremely helpful! During these weird financial times i was worried that like every other pawn shop, they would try to lowball me. I brought two items in hoping to get a specific number and he was able to offer that for just one. I used to come to this place when it was capital city and im so glad ownership changed. Ill definitely be back if im ever in a pinch
3 months ago allison maxwell
I HAVE BEEN A CUSTOMER FOR MANY YEARS AND ON EACH VISIT I HAVE RECEIVED THE BEST CUSTOMER SERVICE ONE COULD ASK FOR. I LOOK FORWARD TO BEING ABLE TO DROP BY JUST SO I CAN HAVE AN EXCUSE TO SAY HELLO AND CHAT ESPECIALLY WITH BRITTANY HER KNOWLEDGE AND EXPERTISE ARE OUTSTANDING ON TOP OF HAVING SUCH A WAY WITH PEOPLE SHE TRULY IS AN ASSET TO HAVE REPRESENTING THE COMPANY AND ABOVE THAT I CONSIDER HER MORE OF A FRIEND THAN JUST AN EMPLOYEE. HIGHLY RECOMMEND THIS PLACE GREAT DEALS AND GREAT PEOPLE!
5 months ago Megan Liechty
Thanks Dominic, I really experience good service at your shop and I'll be back! I recommend anyone to go here!
9 months ago ZeiKoFTN
Seamus was very helpful courteous & knowledgeable. I recommend this store & staff!
2 months ago Gage Furton
David is an excellent employee and has great customer service!! Awesome place to come !
5 months ago Kyra Corbett
Great job Justin and dominick! Cool place, professional.
2 months ago Paul Wright
Dominic thanks for taking care of me and my needs customer service was great
5 months ago Roy Tuttle
Great experience Dominic was an amazing person to work with very fair and welcoming.
3 months ago Chris Fawkes
They were awesome and thank you dominic you are an amazing member of loyalty pawn!!
2 months ago Marissa Parker
Last week one of the workers I believe his name was Shamus very nice young man. Helped me find what I needed.
2 months ago Jessica Pita
The guys at Loyalty Pawn always give good prices for my music gear.
4 months ago Kasi
Thanks again Dominic for your great customer services always, YOU ROCK!!!
4 months ago Lewis Baker
This is the greatest pawn shop period! Fantastic prices, excellent customer service. I highly recommend you come check it out before you make any purchases elsewhere! Ask for Dom! Loyalty Pawn- The Leaders in Local Lending!!!
7 months ago Pammy W
Amazing, Thanks Dominic
6 months ago Louise Blinn
Shout out to Dominic with the amazing service. He was very nice and friendly. Fast customer service greeted us with a smile definitely will come back and recommend this to friends ☺️
6 months ago Sarah Lynch
What a great place. Both Dominic and Brittany were very personable and helpful . They really make you feel welcome and part of there family. I have been to several pawn shops and never been treated personably like we had known each other for ever. I'm positive that I will definitely share this experience. As for the shop and can see myself returning to buy things needed. It is clean and presentable with everything in very good condition. I WILL BE BACK .
7 months ago B Gordon
Great customer service and good selection
10 months ago Cheryl McBride
I love this location, they always have the best purses and jewelry. Justin is super helpful and knowledgeable with any questions. I always get compliments on the stuff I get here so I'm always recommending this place to friends and strangers alike.
6 months ago iago xalambri
Patient and thoughtful. Went through our stuff very carefully to assess its value. Offered a fair price. They were friendly to boot! Highly recommended!!
7 months ago Eric Tyndale
Not to bad lots of nice things.
1 month ago Karen Cermak
Great service!! Very friendly.. I will return
2 months ago James Thompson
Great deals! Bought a TV, excellent customer service!!
9 months ago Ryan Rucker
I LOVE this location! I've only been to one other pawn shop in my life, many years ago, and must admit there was a lot of stigma attached...not the case these days. We're all looking for a great deal and this store is definitely the one to visit. Staff was welcoming and helpful. Ramsey was really knowledgeable about the items I was interested in. I'll certainly be back. Thanks so much Loyalty Pawn!!
9 months ago Deborah Mabry
Awesome deals.. Awesome employees thanks Justin
2 months ago Angelia Twitty
I've been looking and looking for days for a fair price on a used nail gun and I finally found a very good deal here! The transaction took less than an hour from the time I left home to the time I got back home...Ramsey was assisting me and I got additional 30% off! My husband was very impressed with the product and the price...I will be going back! A big thank you for all your help! Kathy Lincoln
7 months ago jeff schultz
Thank you Dominic for the fantastic customer service! I will be back
2 months ago Pamela Grove
Great customer service! Dominic was really nice, he helped us with everything even resized my watch for me! They have really great prices and they work with you! Definitely worth stopping by! Thank you Dominic your the best!
6 months ago David Riley
They made it very simple to sell items. Very friendly.
2 months ago
Popular places from the category Pawn shop