BEARPAW Outlet
Shoe store BEARPAW Outlet, 7034 Sylvan Rd, Citrus Heights, CA 95610, United States:
15 reviews
of users and employees, detailed information about the address, opening hours, location on the map, attendance, photos, menus, phone number and a huge amount of other detailed and useful information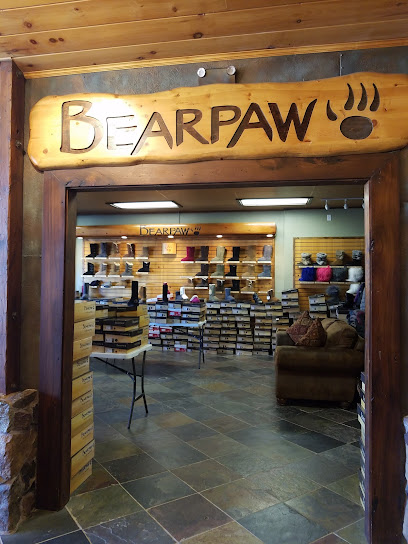 Address:
7034 Sylvan Rd, Citrus Heights, CA 95610, United States
GPS coordinates
Latitude:
38.6939587
Longitude:
-121.2896999
Location on the map
Reviews Robert Cash
I have been shopping online with Bearpaw.com for the last 6 years. From the beginning of my "online shopping journey" with this brand, it has been very challenging as well as slightly rewarding. Here are a few concerns that I have had with Bearpaw.com over the past few years: 1. If you have a discrepancy concerning a defective product or issues with the "quality" of "customer service" being provided to you as a consumer, YOU ARE NOT allowed to politely post a review of your concerns on their website. They filter and monitor ALL reviews posted directly to their online website. As a result, only 5-star reviews are posted...making it seem like their products are perfect ????????. No Bueno. 2. The quality of their workmanship (which they state that they "stand behind" has seriously deteriorated over the course of the last few years). I always check my orders when it is delivered to my home but over the last few years including this year, I had to completely just give up on purchasing the item after two failed "returns" because the stitching in the boots look like someone was "a little intoxicated ????" and could not follow the basics of having the base of the boot, ankle area of boot or sems in back of the boot meet together in union. ???????? Futhermore, on my last few orders there is either "missing patches of fur on the boots or "scuff" marks everywhere as if the boots were taken out of the "rejection bin" in the warehouse and placed in a new box and shipped out to consumers. The last insult to injury is that upon contacting Bearpaw a few weeks back, I was informed by a CSR rep that they "NO LONGER OFFER QUALITY ASSURANCE" checks on items that they are shipping as a result, you will probably worn up like me...with a pair of over $100 boots that are defective and needs to be returned. 3. The return process is very simple yet there is a CATCH. In your original order, you will find a "return shipping label" in which you can return your items. Depending on where you are shipping from, it will take a week or so for Bearpaw to receive your order back. For each returned item. You will be given a refund back to your original form of payment. If you accumulated any points whatsoever from your original order, and you had to return an item (or defective product) from that order, Bearpaw will "REDUCE YOUR POINTS. (There is no such thing as "EVEN exchanges". Bearpaw will just have to refund your card. You wait on the refund from your bank (however long that takes). Than, you order the same product again and hope with fingers crossed ???????? that the "PRODUCT IS STILL IN STOCK " or that your "NEXT ORDER" isn't defective if so, you have to start the "return process" ALL OVER AGAIN ????????????. 4. Your refund process "Will Not" take place until they have received their merchandise back. Also please remember AGAIN ????????????that there is no such thing as an "Even Exchange" so it's either you spend additional money to get the same item, wait on the refund to repurchase the same item, purchase a different item (which by that point, you would probably question "why?") or do like I finally decided to do and "give up" and take a hard look at other brands which are more expensive but the quality of customer service and the workmanship in their products are well worth me finally leaving Bearpaw. 5. The Customer Service provided to me over the years is really a "hit" or "miss". I have had some CSR reps who were very understanding and empathetic concerning the defective items and than I had others who were totally out of line and provided me with very mediocre customer service acting as if, I were bothering them. If those CSR reps are treating me in this "unacceptable way", I am sure it's the "norm" and they treat "everyone of their customers on a call in this way". The only reason why I gave them the 2-star rating, is because overall, the several boots that I was able to keep didn't fall apart on my feet and they actually kept my feet warm for the winter ❄️...but for the overall years of headaches I experience, I will take my business to another brand.
7 months ago Swethaa Balaji
Good Day Sacramento just announced Bear Paw is open today. I didn't didn't think about this store for a last minute additional gift until hearing that so I called to check on a size. The person who answered the phone was horribly rude. He acted as though I shouldn't have called. He was in the "office " the phone number listed on line is the office apparently. I would not have called that number if the store details listed this as the office number. I will not be purchasing anything there after this experience.
9 months ago William Patterson
Great in store experience. The quality of their products is always great. Even if they don't have what you need in stock they help you get online and sort through all of the hundreds of other styles available on the net.
7 months ago Battaliondan
My cc got scammed at this store. No-one from bearpaw got back to me. They left my numerous messages on read. Don't waste your money here.
9 months ago Michelle Kitten
Limited sale items in my size.
11 months ago Ricky Nariani
Only reason why it's a three-star is because it doesn't tell you that there a clearance store or a no more can you buy it store. And they act like we should know this when we go in there. I was looking for a pair of boots that they had online but they didn't have them in that store because they were new they also don't tell you when you go in there to buy the inserts for the shoes or boots that they only have size 7 and up and that most of the boots don't allow you to exchange the insertbut if you have those type of shoes or boots that you can take the insoles out there insoles are only $5 went online they are $14.99. but I came home and got online and order the boots.
8 months ago manish shah
Good boots ???? for the winter months and very comfortable.
8 months ago Francisco Barbecho
Terrible service. The door was open so I walked in & asked if they were open. The sign said 10 but it's holiday season and many stores are open early. The employee at the store asked me what time it was. Then he said something along the lines that they are not WalMart & not open 24/7. Well, Sir, your customer Service is even worse than Walmart. He asked me to come back later. Why should I wait if I can just go to one if the many shoe stores near by. If I was the owner of the store I would fire that employee for turning away a customer.
9 months ago Jon Canoy
Amazing nature with gorgeous landscape and beatiful river. One of California's best kept secrets. Watch for bears. Great tasting and good for you food everywhere in this area.
1 week ago Reema Rauth
Store is more expensive than online and selection is. Clerk is unfriendly and cold. Might as well shop online
1 month ago Qiaoyi Xu
Love this place!
10 months ago Victoria Wilkinson
Best sub and service
11 months ago Vickie Williams
Don't care for their shoes sorry I know a lot of you out there do
1 month ago Pedro Avila
Don't care for there shoes but don't let that stop you from buying.
11 months ago Meredith sibley
Great water proof boots
2 weeks ago
Popular places from the category Shoe store